Here the Top 23 Romance Anime Tv Shows With Lots of Kisses you Need To See!
Welcome Anime Fans, to this compiled list of the best romance anime with lot of kisses, Love, and Sweet heartwarming feelings.
we know that it is cold outside, so just sit tight bring your popcorn and pick some anime shows from our recommended list, and gets ready to see sensual kisses with pretty anime girls, who will warm your heart and make you wanna get a girlfriend ASAP.
So, with no further ado lets kick of our anime love stories that contains so much heartwarming kisses
---
23. ef: A Tale of Memories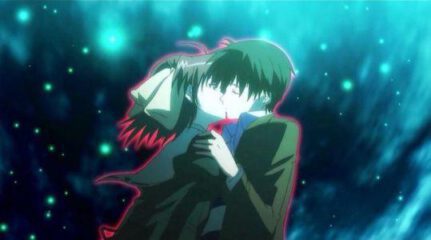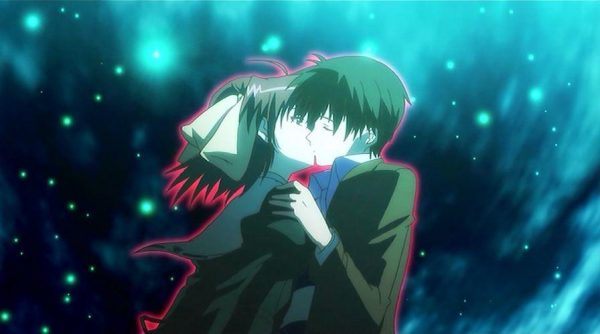 Episodes: 12

Studios:

 Shaft

Genres:

Mystery, Drama, Romance
Here is an anime show that offers love, drama, and of course lot of hugs and kisses. the series starts off after some unexpected circumstances, two mysterious teenagers are spending their Christmas Eve together, the two will also find out that they attend the same the same high school, Hence, their unforeseen relationship develops even further.
This Romance Drama Japanese Anime series depicts the story of these two mysterious adults, and their relationships, which intertwine in a heartbreaking story of love, rejection, acceptance, and memories.
Read Also: 11 Best Romance Comedy Action Anime Series you Should Watch
---
22. Dakara Boku wa, H ga Dekinai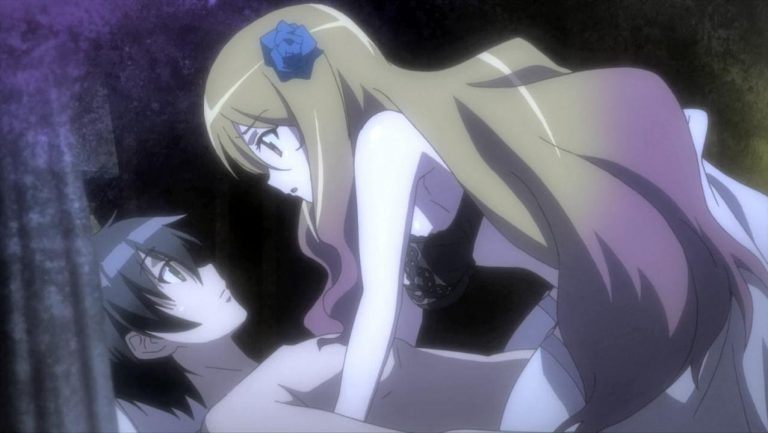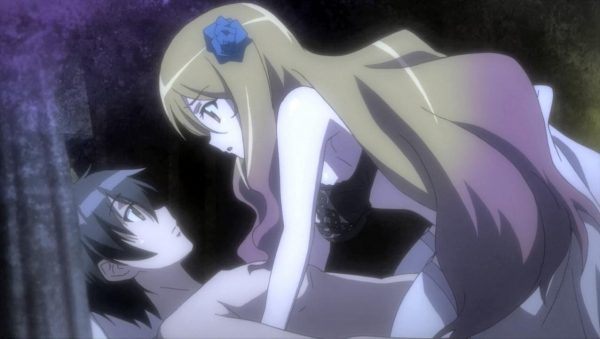 Episodes: 12
Studio: feel.

Genres:

 Comedy, Ecchi, Romance, Supernatural
Here is a perverted Anime Quote: "NEVER make a deal with a wet lady you've only just met".
In this Romantic Ecchi Anime Series That's a lesson Ryosuke Kaga learns the hard way, when he foolishly agrees to let Lisara Restole, use some of his "essence" to stay in this world. Because despite her smoking hot appearance, Lisara's actually a Shinigami, a Messenger of Death. However, she DOESN'T steals years off his life like any decent Shinigami would do.
Check Also: The Top 18 Dubbed Harem Anime Series with sa many kisses scenes 
---
21. Guilty Crown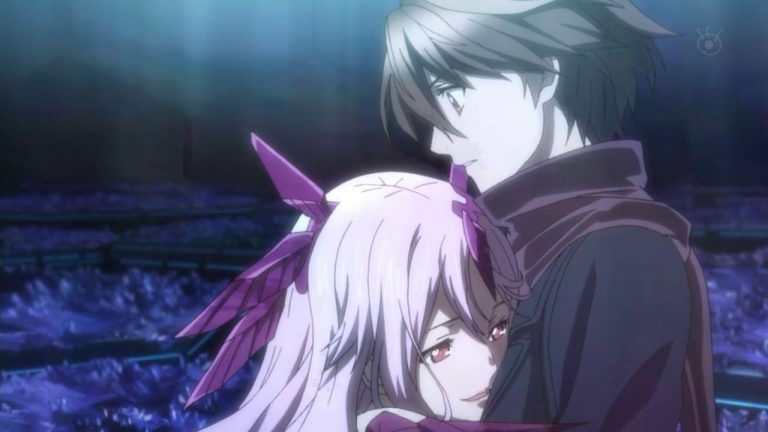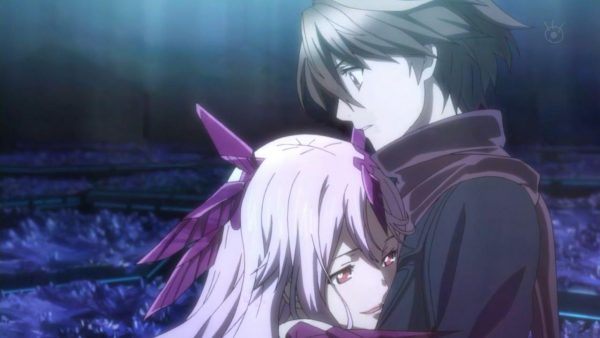 Episodes: 22

Studios:

 Production I.G

Genres:

 Action, Sci-Fi, Super Power, Drama, Romance, Mecha
Guilty Crown is one of the best romance action anime tv series i have seen so far! this show has epic fights, faught by a sweet couple, who just wants to leave in peace and love.
the story follows Inori, who is an interface for Mana made by GHQ to "contain Mana's mind", who unexpectedly runs into the weak and unsociable Shuu Ouma during a crucial operation.
as a result, he obtain an ability which allows the wielder to draw out the manifestations of an individual's personality, or "voids."
After meeting and living with Shu, Inori gradually becomes more emotional, smiling a lot more and even showing embarrassment when she gets too close to Shu.
Inori is often shown not to understand her own emotions, to the point that she has to be directly told by Gai that she loves Shu.
Overtime, she becomes a much friendlier and more open person, not only to Shu, but to everyone around her.
See Also: The 15 Best Supernatural Anime Series of 2019 To Watch Right Now!
---
Continue Reading By Clicking The Next Button