The Our top Five Anime that need a Sequel
many of the most popular anime series started as mangas or even novel series with continued sequel, which give the anime authors so much material to continue producing. Some of those series, like Naruto, gained worldwide popularity and lasted for years.
But who could have guessed that some of the series that had such an impact on the viewers would end in cliffhangers or simply end in the middle of the story? Because, you simply cannot have enough of it! Whether you are one of the comedy, romance, action, comedy, or horror lovers, there probably is an anime series that deserved not to be abandoned by its creators and had a story that needed to be told more thoroughly via a sequel. 
 That is why we decided to make the ultimate list of all-time favorites anime tv shows that need at least one more season for their story to be told.
5. Skip Beat!
Skip Beat is one of the best romantic comedy stories ever told. It started as a manga in 2002, and the anime series was produced in 2008. In those 25 episodes, the story of true childhood love between 16 years old Kyoko Mogami and her best friend Shotara Fuwu is only partially told. This devout and affectionate girl leaves everything behind to help her boyfriend fulfill his childhood dream and become a music star, only to be betrayed by him. But the story doesn't end there. Broken-hearted Kyoko manages to overcome her fears and the lack of self-confidence and becomes even more successful than her ex-boyfriend. 
This classical story of humiliation and deception has a happy ending in which every girl can find a good moral. This is why it shouldn't be discontinued as an anime series after only one season. All the fans agree that it needs a sequel and 32 published manga volumes give the authors enough material to make a new anime continuation. 
---
4. God Eater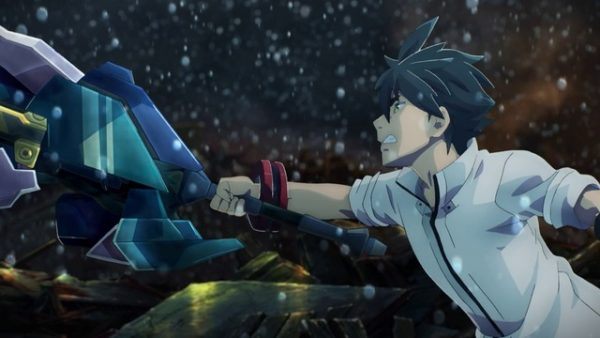 This futuristic horror anime series was adapted from a very popular video game series. A post-apocalyptic story about God Eater was set in 2071. During the early 2050s, a then-unknown form of life called Oracle Cells began to devour life on Earth. Their uncontrolled appetite and ruthlessness caused first disgust, then uncontrolled fear, and then the name Aragami. Since civilization did not have an effective weapon that could be used against them, people were left with only one ray of hope. A new living weapon, named God Arc, was created to incorporate Oracle Cells in the ultimate fight against them. One of the most interesting facts about it is that the studio Ufotable used hand-drawn anime for creating God Arc. 
The "God Eater" anime series has only 13 episodes, even though the video game series offered so much excitement and innovative content to be used. There are still many disappointed anime fans who hope for a sequel, if not a conclusion of this horrifying and exciting anime.
---
3. Baccano!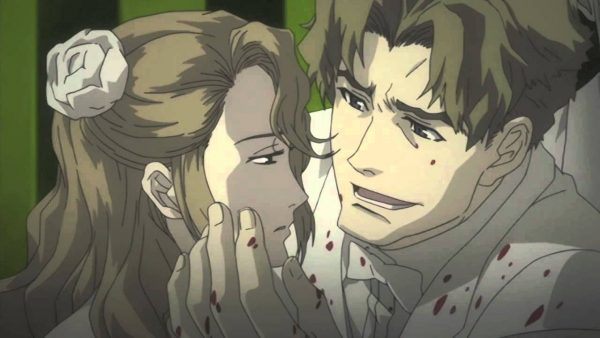 Baccano! is one of the strangest anime series ever animated. Produced by multiple companies in 2006 and 2007, it surely became one of the cult series worldwide. It is made to be pleasing to everyone's taste: it combines mystery, drama, romance, comedy, and magic. The plot of this anime series is set in America and takes place in the 1930s. As a deadly train called the Flying Pussyfoot travels from one end of the state to the other, two scientists in New York keep bottles of an elixir of immortality, made by alchemists hundreds of years earlier. A new generation of immortal people hiding in the underworld is emerging, and crime has reached a whole new level.
This series has only 16 episodes and is based on a series of novels written by Ryohgo Narita. The authors decided to follow only the first four books in the anime series and there is unquestionably much more material that deserves a new sequel and to be filmed and adored by anime fans worldwide. 
---
2. Classroom of the Elite
"Classroom of the Elite" started as a light novel series, followed by a very popular manga series. Despite all of this, the anime series, produced by Lerche in 2017 was undeservedly abandoned after only 12 episodes.
This psychological futuristic teen drama is all about a special elite school in Tokyo, that has the main idea of giving students the freedom to mimic real-life and prepare them for the leading roles in society. It follows the lives of D-class students, who are considered to be not so bright and inferior to the other classes. When three of those students join their forces, the change begins to happen. This series is full of rich and distinct characters. Almost each of them deserves their story to be told in more detail and that is why "Classroom of the Elite" definitely deserves an anime sequel.
---
1. No Game No Life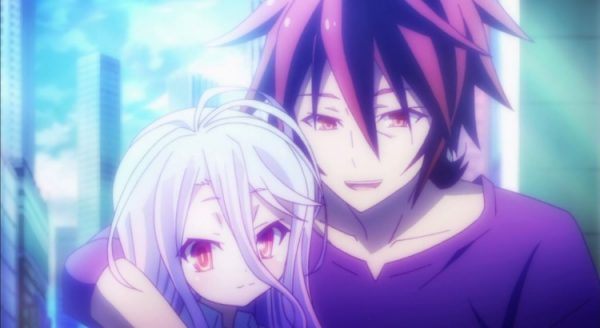 This is the newest and one of the most exciting titles on this list. The storyline of novels, manga, and anime follows the life of two socially withdrawn sisters whose alias, the Blank, is an undefeatable group of gamers. After winning the most crucial game of their life, they are invited into another world, where everything that matters is decided by game results. 
And while the novels and mangas were very well received by the audience worldwide, the anime series that started and ended in 2014 with only 10 episodes, wasn't so popular among Western viewers. However, it remains very popular among gamers and gaming fans. Since the series was discontinued, new novels were published and the story itself unveiled many new details that justify the sequel of anime as well.