Top 20 Beautiful Anime Girl with Blue Hair
5. Asuna Yuuki – Sword Art Online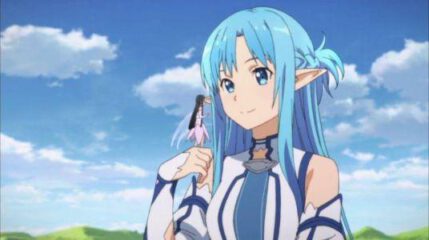 Asuna usually makes the number 1 of all anime girls ranking lists, she is well known for being a gorgeous girl who has long, orange-brownish chestnut hair and hazel eyes.
But today we have another form of here, which is Asuna's Undine avatar, that has light blue hair with an appearance that totally differs from her SAO original character.
---
4. Yoshino – Date A Live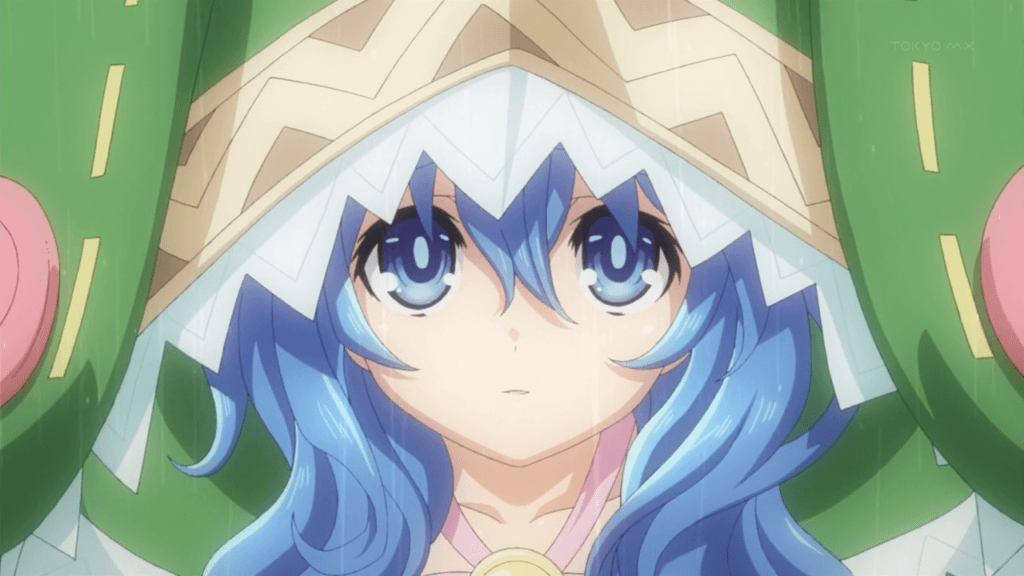 Toshino is a Spirit saved by Shido and the cutest and kindest Spirit so far in the series.
Oh my god she is damn sweet and among the loveliest anime girls i have seen so far!
Toshino is a cute, gorgeous, and has the look of a young,  with amazing blue eyes and long curly pretty blue hair.
---
3. Juvia – Fairy Tail
When talking about anime cute girls, you will definitely use fairy tail as a reference, because the show is full of various beautiful girls with multiple attributes.
hence, juvia makes the top 3 on our list, She looks like a french slender beautiful girl that cant be resisted.
Also, she got amazing azure blue hair, midnight blue eyes, snow skin complexion and a curvaceous figure.
---
2. Sinon – Sword Art Online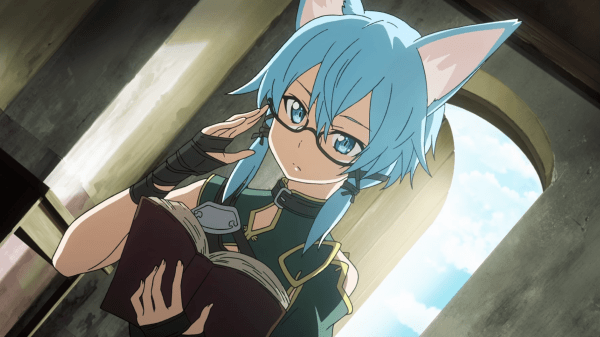 Sinon or Asada Shino is a skilled Virtual Reality game player, who starts playing Gun Gale Online based on the suggestion from her friend,  hoping that she will overcome her trauma concerning guns.
Very Pretty, So Sweet, Calm and cool are Four words that best describe Sinon.
---
1. Rem – Re:Zero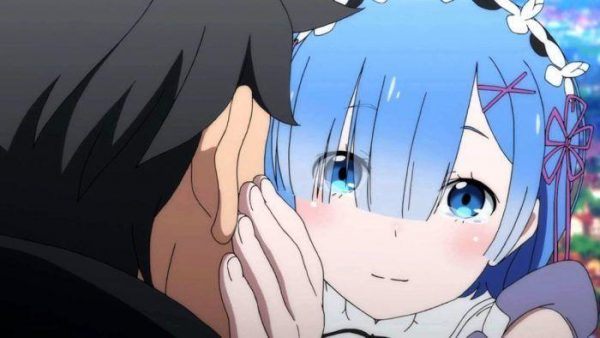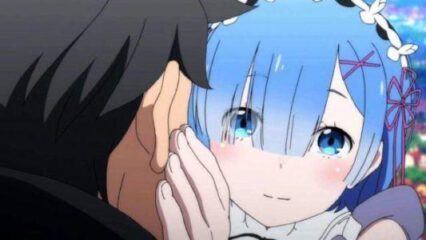 Even if you didn't watch Re:zero anime series, you probably know or have seen Rem, Because due to her beauty she became so popular that she turns into an idol for both anime, and art fans.
Rem is a Polite, spontaneous beautiful anime girl with a short length sky blue hair that covers her right eye, large light blue eyes, and young features.
I don't want to say more about her so go check out Re:Zero Anime series and allow yourself to gets mesmerized by her beauty, and the greatness of the anime's story.
Read Also: The 22 Best Ecchi Anime Series of All Time