Action Anime 2020: Here are The Top 20 Best Japanese Series Of 2020 To Watch and Enjoy
Action anime tv shows of 2020 are our today's topic. So, hey everyone, and welcome back to Bakabuzz. Whether you've just started watching anime in the current year of 2020, or you've been watching for decades, everyone has seen at least one well-action-filled anime series that wows fans with magnificent fights, strategies, martial arts, superpowers, and breathtaking duels.
Well, if you are asking for more action anime to watch, rest at ease because in today's topic we're going to be looking at a list of the ultimate 20 best action anime of 2020 that you should really binge watch.
Here We Go!!
20. No Guns Life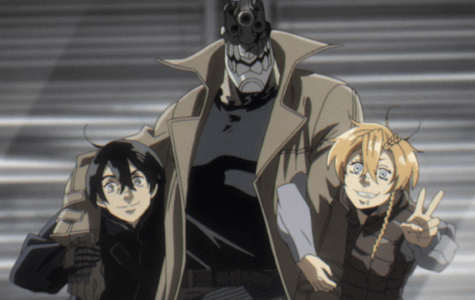 Starting off the list of the best action anime of 2020, we have No Guns Life. Fans of this show would know that the first half of the show, episodes 1 through 12 appeared from October til December of 2019, and the second half, episodes 13-24 were originally going to appear in April,
but it got delayed until July. Still an awesome show with lots of action, drama, and a big mystery to solve, all in a futuristic setting.
Read Also: Top 20 Romance Anime Series of 2020 to Watch
19. Assault Lily: Bouquet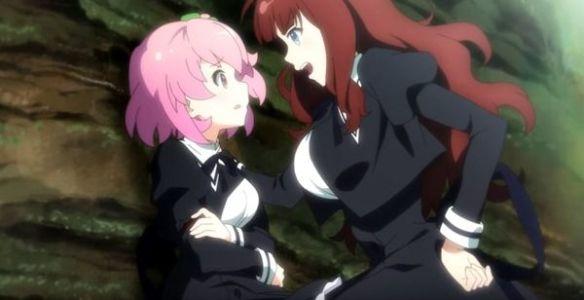 How many episodes does this action anime tv show of 2020 have? The answer to that is, no clue because this anime just released its first episode on the second of October.
It brings action, fantasy, and teenage girls together in a nice little package. There isn't too much known about it from a plot point of view, but the basic idea is that a weapon is created using science and magic, but is most effective when wielded by teenage girls.
A lot of people have enjoyed the first episode so far, and if you like binging shows, I would wait until it's fully completed however if you watch weekly, the 9th of October will be the date episode 2 comes out.
18. Gibiate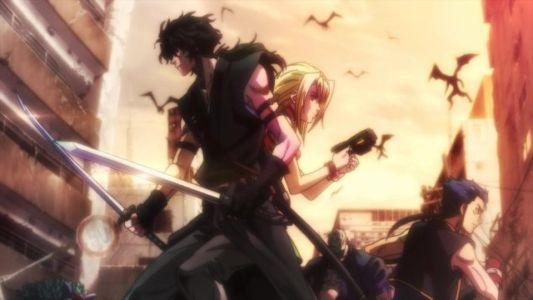 Moving on, we have another good 2020 action anime series called Gibiate. When a ninja and a samurai are involved, you already know it's going to be an action-filled show. First seen on the 15th of July and ending on the 30th of September, the anime is set in the year 2030 when a virus has taken over the world turning infected people into monsters. I guess all I can say is, that I hope this is not foreshadowing a real-life future.
17. Deca-Dence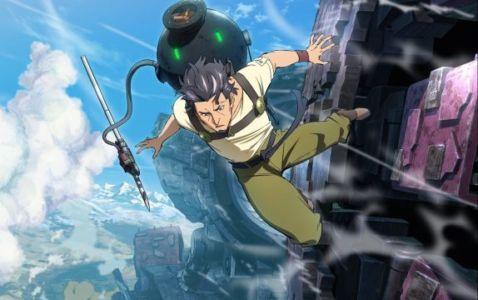 Next up we have a good action anime of 2020 called Deca-Dence. In a world where humanity is on the brink of extinction, in an anime that isn't Attack on Titan, we see the conflict and battle that happens when you combine unknown life forms with high-tech mobile fortresses.
First appearing in July and ending in September, there hasn't been an official announcement about a season 2, but fans only expect a season 2 to be released in 2022.
16. Certain Scientific Railgun T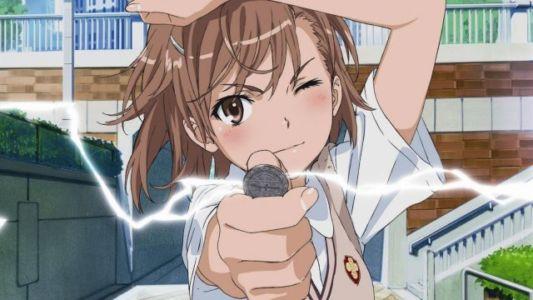 Now we have A Certain Scientific Railgun T. The 2020 continued third season of the original anime show "A Certain Scientific Railgun", it was first released in January and continued until September with 25 episodes.
Overall the entire series has 73 episodes filled with superpowers, and when there are superpowers, there is of course lots of action.
15. Darwin's Game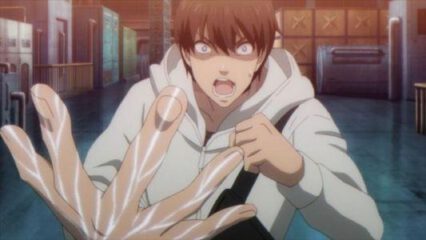 In this 2020 action anime, we follow the main character Kaname who has a lot of action thrown into his life when he starts playing a mobile game which goes by name of Darwin's Game.
He soon finds out that Darwin's Game is completely different from what he originally thought, when the game suddenly creates an opponent to fight him in real life, instead of in the game.
It was first released at the beginning of this year January 2020 and finished near the end of March.
See Also: 20 Best Isekai Anime Series of 2020 to Watch
14. Gleipnir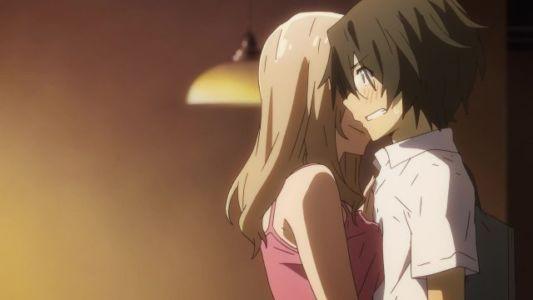 This is another good new action anime of 2020, that you will really enjoy. released in the spring of 2020. with a total of 13 episodes, that depict The story follows Shuichi Kagaya, a high school student with the ability to transform into a monster costume. But when he rescues a fellow classmate, she forces him into a partnership to hunt down other monsters.
13. Plunderer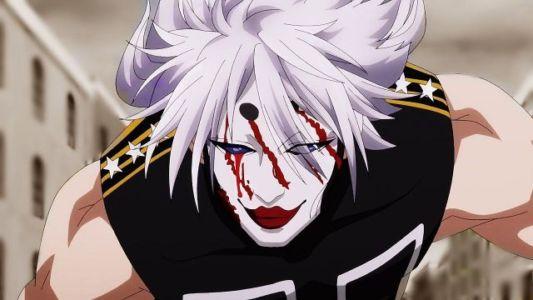 For those who haven't seen the anime, you're probably expecting it to be about pirates, and to that, I say you are wrong. Yes, the main character has a really big sword, but that is basically the end of the similarities to pirates.
In this world, there is such a thing as a Count, a number on your body that represents the number of something in your life.  For example, the main character Hina has a count on her body relating to the distance she has traveled.
First released in January and ending in June, this anime has a lot of action and is definitely one that many people have enjoyed.
12. Dorohedoro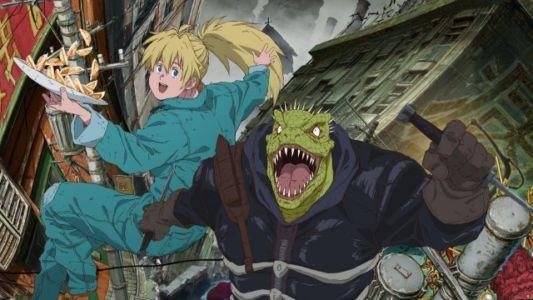 Moving on, we have Dorohedoro. A horror action anime released from January till March of 2020, where we stay in the realm of fantasy when we follow the main character who is more of a giant lizard than a human and watch as he takes action and puts entitled magic users in their place as he is immune to all forms of magic.  The main problem he has with himself is his appearance and his humongous appetite.
11. Tower of God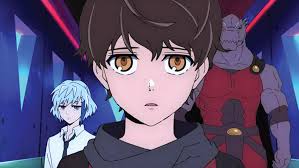 In this Korean action anime of 2020, we have a tower, this tower grants the deepest desires of whoever can reach the top.  Finding a way to open the gates of the Tower himself instead of being summoned, our main character is dubbed an Irregular, and proceeds to surprise everyone with his abilities. This anime was first released in April of 2020 and continued until the 25th of June of the same year, with a second season highly expected for 2021 but not announced yet.
10. I'm standing on 1,000,000 lives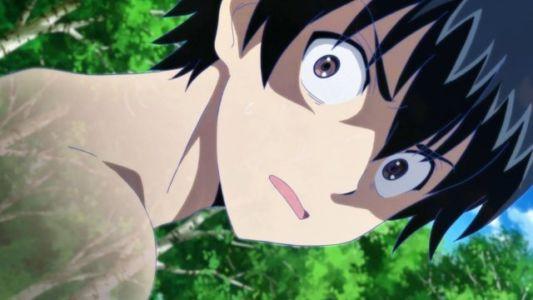 Here is another isekai action anime of 2020 that you will enjoy, just let yourself follow the story of Yotsuya Yuusuke along with his classmates who get transported to an unknown world inhabited by mystical creatures.
As soon as they arrive, they find themselves having a time-limited quest.  This is how a hectic life of adventuring began for three students who now have no choice, but to complete random quests if they want to stay alive and protect the real world from the demons and monsters they face.
Check Also: Best 8 Action Anime 2020 To watch: Best From Rest Edition
9. Noblesse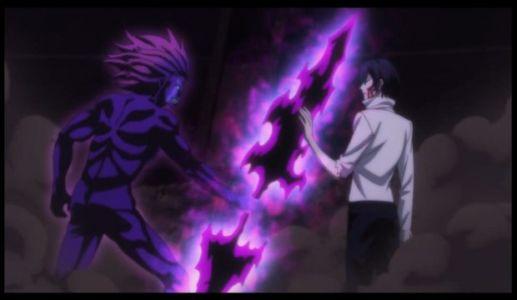 Cadis Etrama Di Raizel (aka Rai), is an old vampire who was in a long sleep, upon his awakening he now seeks to familiarize himself with the current era. So, He locates a loyal servant of his, Frankenstein, who is currently the principal of a South Korean High School.
Rai decides that this school is the perfect place to help him learn about the modern world, enrolls, and begins associating with a group of good-natured students in order to 'blend in.' But this new world is no safer than the old; and the dignified, bewildered, technologically inept Rai finds himself embroiled in adventures both ridiculous and dangerous.
8. Our Last Crusade or the Rise of a New World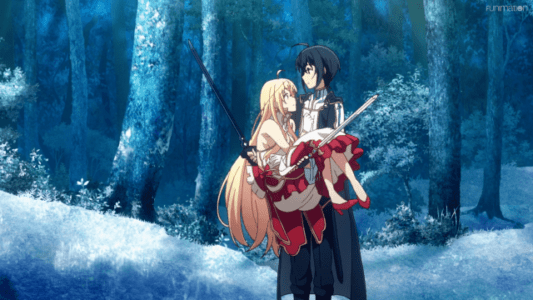 well, this is a well-recommended action anime of 2020 available on Hulu, Crunchyroll, and almost all the streaming services.
Hulu describes the story as: Sent to assassinate each other, Iska and Aliceliese's initial encounter creates doubt in them both.
But finding common ground would make them traitors to their countries.
Circumstances made them enemies, but their conflicted hearts may make them lovers!
7. Is It Wrong to Try to Pick Up Girls in a Dungeon? III
With a total of three seasons, and the last one has just finished airing in the fall of 2020, Danmachi is not only a good romance anime, but also has superpowers, adventure, action, and a few comedy themes going on too.
This is a good pick where you will get the chance to watch and follows the unique adventure of the main characters Bell and Hestia. Frankly, this anime is worth your time and will definitely keep you entertained.
6. The Irregular at Magic High School: Visitor Arc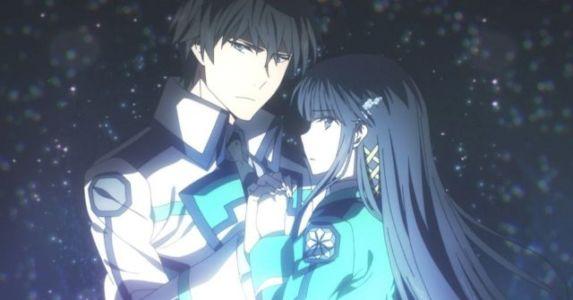 The all-time most badass anime character Tatsuya Shiba, hits the screens once again in 2020, the anime is still airing as of now, The story of Mahouka Koukou no Rettoussei is set in a world where magic is now a regular action, which has been accomplished through the powers of technology.
Falling into categories like action, magic, sci-fi, and romance, we have 26 episodes of season 1, and 13 episodes of season 2 being released in October of this year.
5. The God Of High School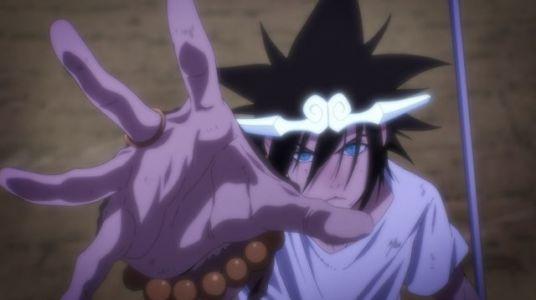 This series actually started as a Webtoon from South Korea back in 2011, was translated to English in 2014, turned into a mobile game in 2018, and now was released as an anime this year from the 6th of July until the 28th of December of 2020.
The show is not surprisingly based in Korea where the tournament to determine who the God of High School is based on the abilities of each student as a martial artist, and in a tournament such as this where many different fighting styles and weapons are allowed, it definitely deserves to be on this action anime of 2020′ list.
See Also: The 60 Best Anime on Hulu to Watch Right Now
4. The Misfit of Demon King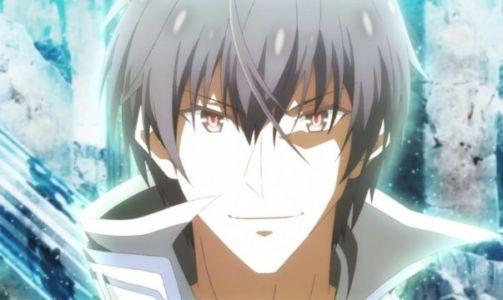 This action anime of 2020 is technically breaking the already loose rules of what is defined as isekai, Technically there is no traveling to another world, however, our Overpowered main character, the demon king, reincarnates himself into the future after growing bored with his life. It's still on this list because firstly, it would be a new world from his perspective, and secondly if was released this year in July and ended in September.
3. Fire Force Season Two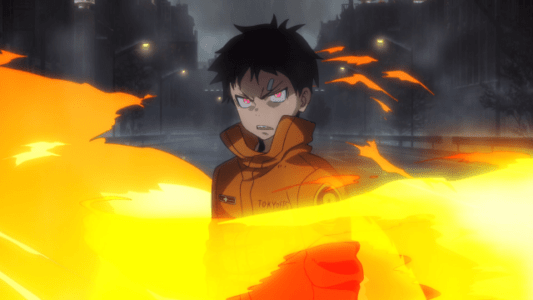 Well, in season two of Fire Force 2020 the anime tale continues once again, in a world where ordinary people turn into violent, inflamed creatures known as "flamed". They are also talented people with the ability to control and manipulate their fire.
Therefore, to combat the threat of the inflamed and discover the cause of this, the Tokyo Armed Forces, the Fire Protection Agency and the Holy Seoul Church have released the solution, Special Fire Forces.
2. Jujutsu Kaisen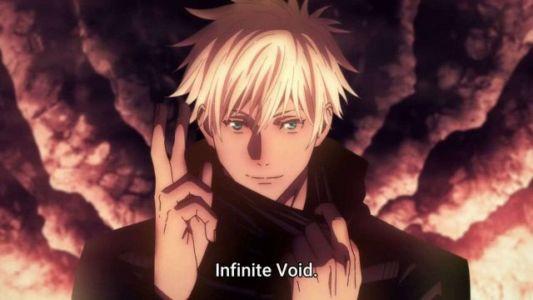 Coming at number 2 on our list of the best action anime series of 2020 that you must watch, we have Jujutsu Kaisen, a really good anime that you will absolutely fall in love with.
The story follows a boy who swallows a cursed talisman – the finger of a demon – and becomes cursed himself. He will later join a shaman's school to be able to locate the demon's other body parts and thus exorcise himself.
1. Attack on Titan the Final Season
The most awesome thing that happened in 2020 so far, is the release of The fourth and final season of the Attack on Titan anime tv series, produced by MAPPA. The tale carries on where it left, with Eren and his mates now at the shoreline and the threat of Marley looming, what's next for the Scouts and their quest to unravel the mysteries of the Titans, humanity, and more?
Check Also: The Best 20 Anime Series to Watch In Quarantine
---
Well, the year 2020 anime series releases, had really been not good enough, and it is because of the Corona Virus that ruined the world, and made creators and studios delay some great anime tv shows that were planned to air in 2020. However, some hits did their best and really marked this year so far. so just pick a title for the list we mentioned above. and with that, we have come to the end of the anime list, if you want to see more topics like this! you can bookmark our website, and stay tuned.