Anime Where the Main Character is a Bad Boy and Became Good Later
Welcome Anime Lovers to this list of 10 Anime where the MC is a bad Boy who will became good as the anime progress.
This kind of anime series are really hard to find or to be searched by genres.
so thats why we are digging deep in order to give this given anime-themed list, if you are into watching bad boy life style, that will change later into becaoming a good one dur to some events, incidents, or people who will make them change.
So, let's countdown our list of Anime where the Main Character is a bad guy and Becames good  later.
---
10. Squid Girl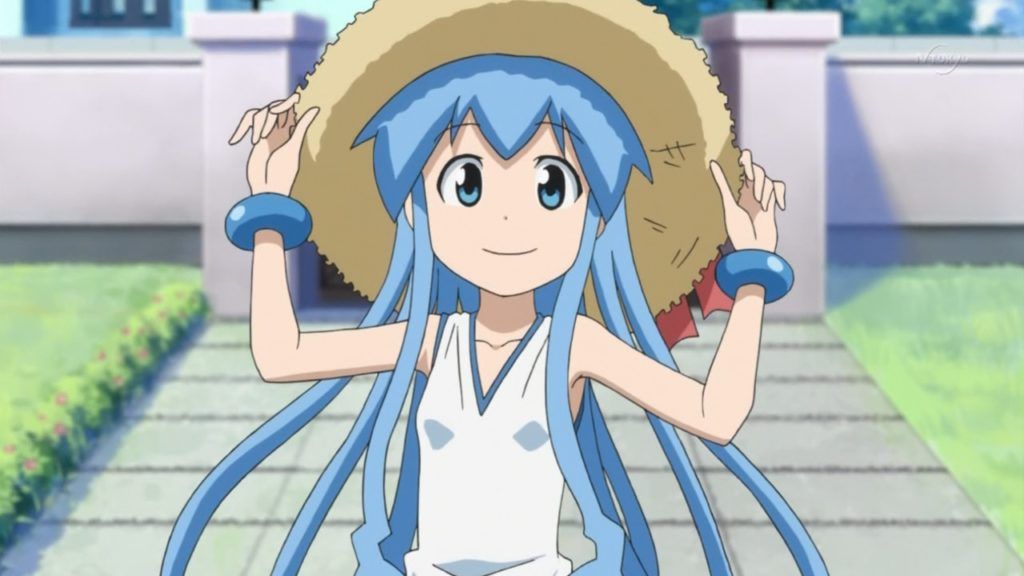 Shinryaku! Ika Musume, The Anime is Sub/Dub and Revolves around Foolish land-born air breathers!
Behold the terror from the depths, the tentacled conqueror of humanity:
Squid Girl! With your pollution and stuff you really deserve it, so prepare for menacing, inky doom!
Squid Girl has come from the depths of the sea to conquer humanity for its pollution of the ocean.
Within moments of arriving on the surface world, our easily distracted, little invertebrate is promptly bullied into working for the Aizawa sisters as a waitress, supplying their restaurant with squid ink.
If poor Squid Girl can't handle two pushy Japanese girls, how will she ever subjugate the human race?
Squid Girl Consists of  two Seasons with a total of 24 episodes.
Genres:

Comedy, Shounen, Slice of Life
---
9. Black Butler
Kuroshitsuji or Black Butler is one of the Greatest anime series in history.
The anime series is Sub/Dub, and focus on the story of the main character Ciel Phantomhive who is a bad boy but will change into a good one later.
He takes care of many unsettling events that occur in Victorian England for Her Majesty.
With the Support of Sebastian Michaelis, his loyal butler with seemingly inhuman abilities.
Ciel uses whatever means necessary to get the job done.
But is there more to this black-clad butler than meets the eye?
In Ciel's past lies a secret tragedy that envelopes him in perennial darkness—during one of his bleakest moments, he forms a contract with Sebastian.
He is a demon, bargaining his soul in exchange for vengeance upon those who wronged him.
Today, not only is Sebastian one hell of a butler, but he is also the perfect servant to carry out his master's orders.
all the while anticipating the delicious meal he will eventually make of Ciel's soul.
As the two work to unravel the mystery behind Ciel's chain of misfortunes, a bond forms between them that neither heaven nor hell can tear apart.
The Anime consists of three Seasons, with 46 episodes in total, Plus some movies, and specials.
---
8. Monogatari Series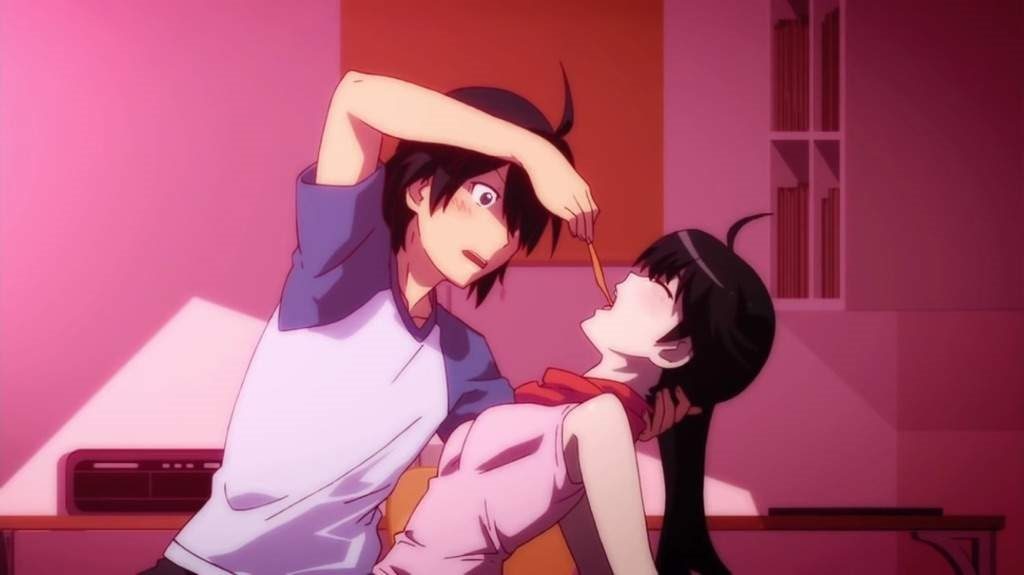 Monogatari is the general name for a series of Japanese light novels written by Japanese novelist Nisio Isin and illustrated by Taiwanese illustrator Vofan.
This Series
consists of a complicated timeline, both in terms of release order of the light novels and anime series as well as chronologically.
There are five "seasons" in which the books/anime adaptations are organized.
Story's Chronological Order:
Kizumonogatari Part 1-3
Nekomonogatari: Kuro
Bakemonogatari
Nisemonogatari
Monogatari Series: Second Season ++ Owarimonogatari
Hanamonogatari
Koyomimonogatari (during/after 3-6)
Owarimonogatari 2nd Season — Zoku Owarimonogatari
Tsukimonogatari
Studios: Shaft
Genres:

 Mystery, Comedy, Supernatural, Romance, Vampire
Read Also: 10 New Action Romance School Anime Series
---
Anime where the Main Character is a bad boy and Becames Good
---
7. A Certain Magical index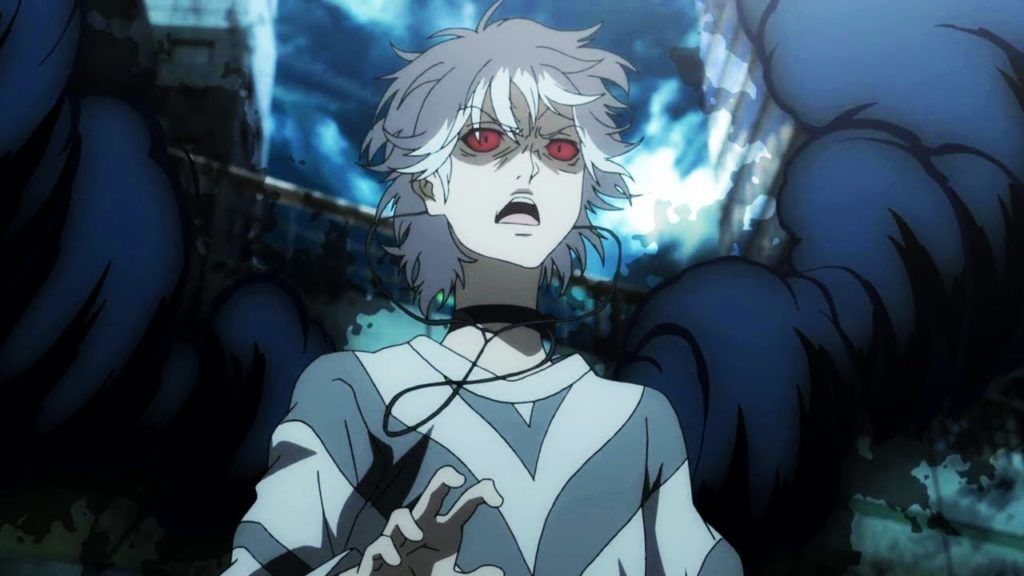 in Toaru Majutsu no Index there is an Academy City, Japan, which is at the forefront of science.
Besides being 30 years ahead of the world technologically, more than three-fourths of this peculiar city's population consists of students developing their psychic abilities as espers in various institutions.
Among these students is Touma Kamijou, a high school boy with the lowest psychic rank of zero.
But with a mysterious power no scientist can understand:
"Imagine Breaker," which allows him to negate other supernatural abilities.
However, doesn't affect Kamijou's life in the least as he plays his role as a regular teenager.
Until he meets the strange Index Librorum Prohibitorum, a young girl who has memorized the entire forbidden grimoires.
Thus,  now a dangerous organization is hunting Index down.
So, With several magicians looking to harm the girl, Kamijou will defend his new companion at all costs as he discovers a strange new realm of the supernatural.
A Certain Magical index is Sub/Dub Anime, Consists of Three Seasons with A total of 74 episodes.
Genres:

Action, Magic, Sci-Fi, Super Power.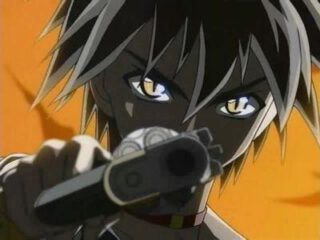 Black Cat is an old anime that revolves around Train Heartnet, who is an infamous assassin with no regard for human life.
Donning the moniker "Black Cat" in the underground world, the elite killer works for the powerful secret organization known only as Chronos.
Hence, One gloomy night, the blasé gunman stumbles upon Saya Minatsuki, an enigmatic bounty hunter, and soon develops an odd friendship with her.
Influenced by Saya's positive outlook on life, Train begins to rethink his life.
Furthermore, Deciding to abandon his role as the Black Cat, he instead opts to head down a virtuous path as an honest bounty hunter.
However, Chronos—and particularly Creed Diskenth, Train's possessive underling—is not impressed with Train's sudden change of heart and vows to resort to extreme measures in order to bring back the emissary of bad luck.
This assassin turned "stray cat" can only wander so far before the deafening sound of gunfire rings out.
Black Cat with both Sub/Dub Version, and it has 23 episodes.

Genres:

Adventure, Comedy, Sci-Fi, Shounen, Super Power