The 10 Best Speed Racing Anime Cars
⌈5⌋

Formula-1 – Engines On The Track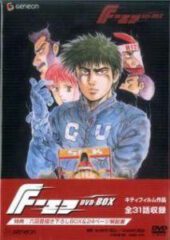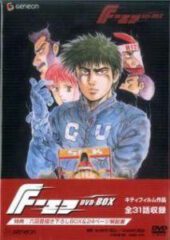 Genres: Cars, Sports, Shounen
Studios: Deen
⇓ Synopsis ⇓
Akagi Gunma is a young, impetuous and rash teenager who decides to move to the big city to fulfill his dream of racing a Formula One car.
The story follows how this simple farmer boy from the country moves on to the city in pursuit of his dreams.
---
⌈4⌋

Bakusou Kyoudai Let's & Go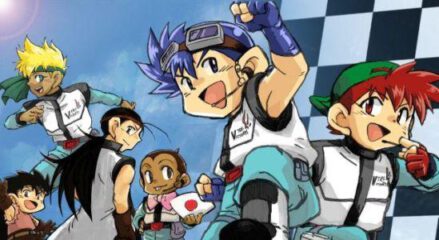 Genres:  Adventure, Cars, Sports, Shounen
Studios: Production I.G, Xebec
⇓ Synopsis ⇓
Based on the manga by Tetsuhiro Koshita, Bakusou Kyoudai Let's & Go!! has two main seasons evolving around the Go brothers and the TRF Victorys.
The third season, Bakusou Kyoudai Let's & Go!! MAX evolves more around two new main characters, but the primary idea is the same… Racing!
Let's & Go!! focuses on Retsu and Go Seiba, two young brothers who receive racing cars called "Mini 4WD" by Dr. Tsuchia.
From there on, the series portraits those two boys, training and customizing parts too, later on, participate on Japans Cup, where all of Japan's racers enter to be the best of the best!
---
⌈3⌋

Wangan Midnight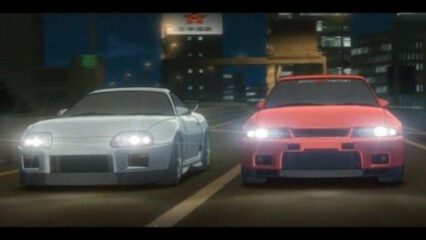 Genres:  Action, Cars, Seinen, Sports
Studios: A.C.G.T
⇓ Synopsis ⇓
The story gets its roots from the actual street racing that occurs on Tokyo's Shuto Expressway, one stretch of which is known as the "Wangan", literally meaning "bay side" (although it is generally used to refer to the freeway), the longest, straightest road in the entire country.
Of course, there's also lots of traffic to contend with, including a fair number of heavy trucks. Because of this, the action is inherently hazardous, and wrecks are common. Blown engines are also a frequent hazard, especially with the extreme-high power engines.
One day, Akio Asakura, a third-year high school student, is driving his Fairlady Z (Z31) and is challenged by Tatsuya Shima, a doctor, in his black Porsche 964 Turbo (nicknamed the "BlackBird").
With a friend in the passenger seat and two girls in the back, Akio pitifully tries to win but is defeated.
Determined to become faster, he goes to the junkyard to buy parts for his car, when he sees a pristine, unscratched midnight blue Fairlady Z (S30) in the junkyard.
Intrigued as to why such a machine is about to be junked, he buys it.
He soon finds that the car is unnaturally fast due to a tuned L28 engine, bored and stroked to 3.1 liters combined with twin turbos, which produces 620bhp.
He also finds that all of the car's previous owners had unfortunate accidents in it, starting with the first owner's death.
The manga follows Akio's various encounters, though the central plot revolves around his constant battle with the BlackBird for superiority.
---
⌈2⌋

Capeta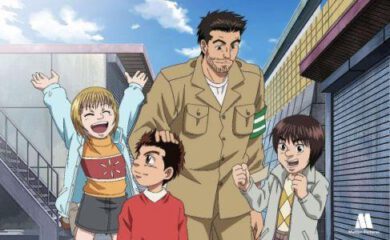 Genres: Cars, Shounen, Sports
Studios: Comet
⇓ Synopsis ⇓
Taira Kappeita, or Capeta, was a 4th grader boy.
He had lost his mother when he had been very little. Although he pretended to be tough in front of his father, actually he felt lonely.
One day, his father brought junk parts home from his workplace and made a racing cart.
Soon, they went to a circuit to drive the cart.
However, Capeta found that its frame was bent and it could hardly run straight. But, with his technique, he managed the cart.
Furthermore, he followed soon after the fast cart and he could nearly leave it behind. The driver in the cart was Minamoto Naomi, the champion of the East Japan Junior Cart.
Looking at their chase, Naomi's mother, Minamoto Nanako, advised Capeta to take part in the official race.
---
⌈1⌋

Initial D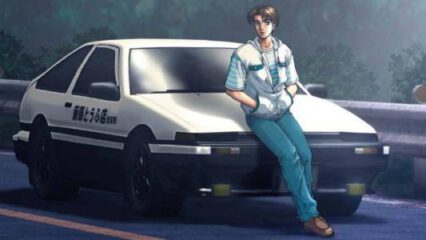 Genres: Action, Cars, Drama, Seinen, Sports
Studios: Gallop, Studio Comet
⇓ Synopsis ⇓
Takumi Fujiwara is an aloof, spacey high-schooler who does delivery runs in his dad's Toyota AE86 in the dead of night.
Despite working at a gas station and having friends who are car nuts, he doesn't know a single thing about cars.
Takumi is introduced into the world of street racing and his natural talent draws attention from all across Gunma.
Will Takumi face the challenges or back out from the call of the mountain passes?
---
BakaBuzz Youtube Channel: Baka Buzz