"The 10 Best Anime About Racing and Cars"
This article is a list of anime about racing and cars that are considered the best out there. racing anime cars can be an exciting topic, but this article has something for any type of car lover. Whether you're a fan of cars or not, these 10 best racing anime about cars will definitely brighten up your day!
If you're looking for something to watch with your friends, keep these racing anime about cars on your radar!
10.

Scan2Go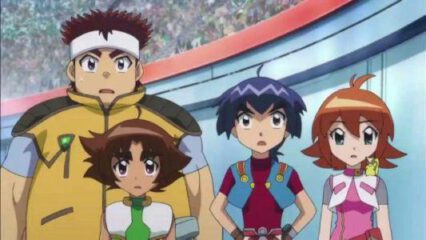 Genres: Cars, Kids, Shounen, Space, Sports
Studios: SynergySP
Sometime in the near future, in an age in which we have established contact and communications with planets outside our galaxy, Scan2Go has become a huge phenomenon throughout all of outer space.
Giant races are held at every locality, with each racer gunning for the title of the universe's number one racer!
The main character in the series, Kazuya, possesses the power of the eagle and performed well with his blazing, innate power commanding his falconine beast spirit.
He competes in a tournament, the "Pro-Racer Exhibition Race.", but was no match for the other teams that had won their way through the competitive Space Preliminaries.
Realizing the difficult obstacles that lie before them, Kazuya and his friends leave the small Earth behind and set off on a universe-wide quest to hone their skills as warriors!
9.

F-Zero: GP Legend

Genres:  Action, Sci-Fi, Adventure, Cars, Sports, Mecha, Shounen
Studios: Production Reed
There are a lot of car-centric anime series out there, and this one is of the most exciting ones.
Rick Wheeler was a police detective who got into a fatal car accident while pursuing criminal Zoda. He was placed into artificial cold sleep for 150 years. Wheeler is brought back to life by Jody Summer and Dr.
Stewart works with a group of good racers who try to keep prize money out of the hands of unsavory people like the Dark Million Organization run by Black Shadow and Death born.
8. Arrow Emblem Grand Prix no Taka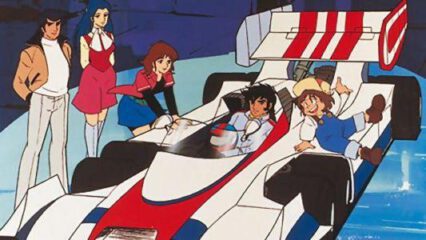 Genres: Cars, Sports, Drama
Studios: Toei Animation
This is a racing anime with many car action scenes …
Takaya Todoroki is a young man who wants to become a famous driver and built a car to be able to participate in a race with a big prize.
In the race, because of the poor quality of the building, Takaya has a serious accident in which he wrecked his car but he doesn`t hurt himself. That`s when a mysterious driver contacts Takaya to enter some famous racing team…
This mysterious man is a former driver .. a very famous one who appears every now and then to help Takaya fight his own destiny, to set him on the right track and most of all prove himself, unlike him.
7.

Speed Racer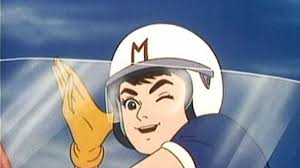 Genres:  Adventure, Cars, Sports, Shounen
Studios: Tatsunoko Production
In this racing anime, The Mach 5 is one of the fastest and most technologically advanced race cars built by man. Equipped with various gadgets and a powerful engine, it provides a challenge for anyone who would dare race against it.
The driver of this amazing vehicle is Gou Mifune, a teenager who dreams of breaking into the world of professional racing. In spite of this, Gou's father and the creator of Mach 5, Daisuke Mifune, does not want his son anywhere near a racetrack.
Undeterred, his girlfriend Michi, younger brother Kurio, and Kurio's monkey sidekick Sanpei become Gou's biggest fans as he sets out to become the greatest racer of all time. However, Gou soon learns that becoming a professional racer is not easy.
From the underhanded plots of corrupt businessmen to stiff competition in the form of his rival, Racer X, Gou faces many obstacles on the road ahead and has a lot to prove before he can cross the finish line.
6.

Race-Tin: Flash and Dash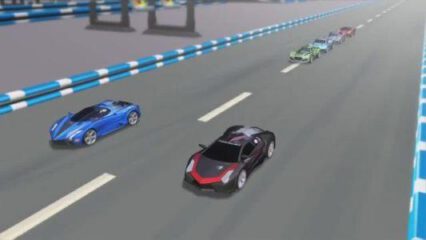 Twin brothers Frank and Karl live with Uncle Charles when their parents are away. They go to school and meet Mike and Sally. They meet Sally, Norton, and Mike and tell them all about R.C. Racing, but Karl tells them that R.C. Racing is just babies game. Then after school, the guys go to the Race Tin club, and Mike races the duo.
Karl fumbles with the controller buttons and Frank copies Mike and comes in second. After the race, Sally and his father arrive. They get to the car shop and analyze some cars. Mike tells them what R.C. Racing cars are like.
He explains his car as an example, and he tells that the higher the level, the car will have to be modified with spoilers and new body kits. Frank and Karl Race Marco and later on Sword, continuing to race Tommy and Norton, onwards against Ocean, and they race Sword again in the finals.
5.

Formula-1 – Engines On The Track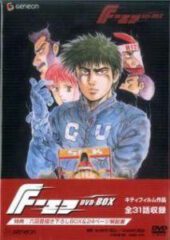 Genres: Cars, Sports, Shounen
Studios: Deen
You'll have a lot of fun watching this good anime about racing cars with your friends!
Akagi Gunma is a young, impetuous, and rash teenager who decides to move to the big city to fulfill his dream of racing a Formula One car. The story follows how this simple farmer boy from the country moves on to the city in pursuit of his dreams.
4.

Bakusou Kyoudai Let's and Go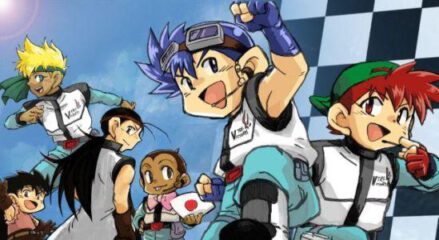 Genres:  Adventure, Cars, Sports, Shounen
Studios: Production I.G, Xebec
Based on the manga by Tetsuhiro Koshita, Bakusou Kyoudai Let's & Go!! is one of the best anime about racing cars which has two main seasons evolving around the Go brothers and the TRF Victorys. The third season, Bakusou Kyoudai Let's & Go!! MAX evolves more around two new main characters, but the primary idea is the same… Racing!
Let's & Go!! focuses on Retsu and Go Seiba, two young brothers who receive racing cars called "Mini 4WD" by Dr. Tsuchia. From there on, the series portrays those two boys, training and customizing parts too, later on, participate in Japan's Cup, where all of Japan's racers enter to be the best of the best!
3.

Wangan Midnight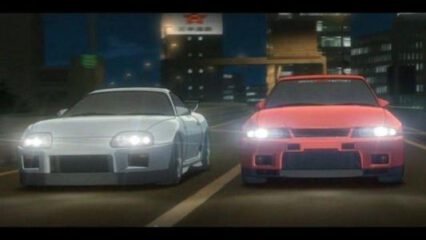 Genres:  Action, Cars, Seinen, Sports
Studios: A.C.G.T
The story of this anime gets its roots from the actual street racing that occurs on Tokyo's Shuto Expressway, one stretch of which is known as the "Wangan", literally meaning "bayside" (although it is generally used to refer to the freeway), the longest, straightest road in the entire country.
Of course, there's also lots of traffic to contend with, including a fair number of heavy trucks. Because of this, the action is inherently hazardous, and wrecks are common. Blown engines are also a frequent hazard, especially with extreme-high power engines.
One day, Akio Asakura, a third-year high school student, is driving his Fairlady Z (Z31) and is challenged by Tatsuya Shima, a doctor, in his black Porsche 964 Turbo (nicknamed the "BlackBird"). With a friend in the passenger seat and two girls in the back, Akio pitifully tries to win but is defeated.
Determined to become faster, he goes to the junkyard to buy parts for his car, when he sees a pristine, unscratched midnight blue Fairlady Z (S30) in the junkyard. Intrigued as to why such a machine is about to be junked, he buys it.
He soon finds that the car is unnaturally fast due to a tuned L28 engine, bored and stroked to 3.1 liters combined with twin turbos, which produce 620bhp. He also finds that all of the car's previous owners had unfortunate accidents in it, starting with the first owner's death.
This racing cars manga and anime series follows Akio's various encounters, though the central plot revolves around his constant battle with the BlackBird for superiority.
2. Capeta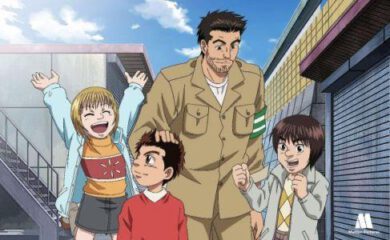 Genres: Cars, Shounen, Sports
Studios: Comet
This is a really good anime about racing, that follows Taira Kappeita, or Capeta, was a 4th grader boy. He had lost his mother when he had been very little. Although he pretended to be tough in front of his father, actually he felt lonely.
One day, his father brought junk parts home from his workplace and made a racing cart. Soon, they went to a circuit to drive the cart. However, Capeta found that its frame was bent and it could hardly run straight. But, with his technique, he managed the cart.
Furthermore, he followed soon after the fast cart and he could nearly leave it behind. The driver of the cart was Minamoto Naomi, the champion of the East Japan Junior Cart. Looking at their chase, Naomi's mother, Minamoto Nanako, advised Capeta to take part in the official race.
1. Initial D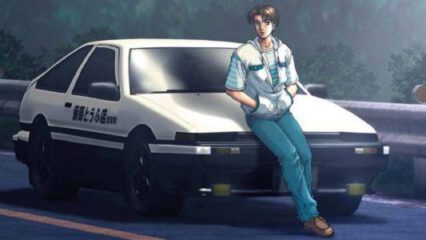 Genres: Action, Cars, Drama, Seinen, Sports
Studios: Gallop, Studio Comet
Takumi Fujiwara is an aloof, spacey high-schooler who does delivery runs in his dad's Toyota AE86 in the dead of night. Despite working at a gas station and having friends who are car nuts, he doesn't know a single thing about cars.
Takumi is introduced into the world of street racing and his natural talent draws attention from all across Gunma. Will Takumi face the challenges or back out from the call of the mountain passes?
Don't Miss: