The 10 Best Manga That Need an Anime Adaptation:
8. Yotsuba to!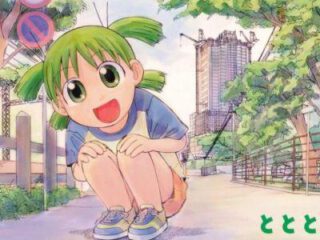 Yotsuba's daily life is best full of adventure.
She is energetic, curious, and a bit odd enough to be called strange by her father.
As well as ignorant of many things that even a five-year-old should know.
Because of this, the most ordinary experience can become an adventure for her.
As the days progress, she makes new friends and shows those around her that every day can be enjoyable.
Well, this is great comedy manga series, and it would be best if it get an anime adaptation  as soon as possible
---
7. Hoshi no Samidare (Lucifer and the Biscuit Hammer)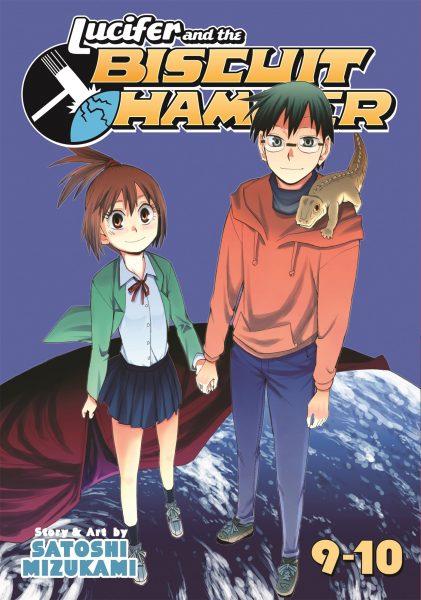 This is one of the best fantastic action, adventure manga series, and is one of my favorited recent works, and yeah i want it to be an anime in order to relive its magnificent story on the big screen.
the story is set while The world is in mortal peril.
and the series depicts: One day, college student Yuuhi Amamiya is approached by talking lizard Sir Noi Crezant.
Crezant immediately launches into a fantastical story: the powerful mage Animus intends to destroy the earth with his biscuit hammer, a huge contraption looming high in earth's orbit.
Earth's only hope lies with the princess and her Beast Knights, whose task is to protect the princess and defeat Animus.
---
6. I am a Hero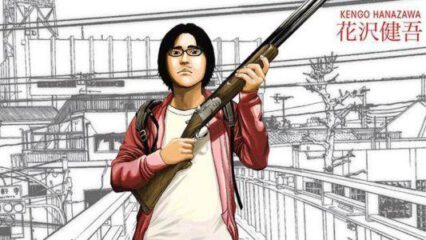 It's time for some horror manga to enter the podium, and Im a Hero is an absolutely best one to be here, and need an anime to get more exposure too.
the story follows the Insecure 35-year-old Hideo Suzuki, forced to work as a mangaka's assistant when his own series fails due to low sales.
As he struggles, he realizes that his relationship with his girlfriend isn't that great, suspecting that she may be cheating on him.
After confronting her about the possible affair, Hideo feels bad about his inquisition and decides to visit her house to apologize.
But the world as he knows is about to be overturned.
In the end, he realizes that society has become a living nightmare.
As the horrifying reality of what is taking place around him begins to sink in.
---
5. 20th Century Boys



Well this is a really good manga series that needs an anime adaptation, due to its huge success, best-selling records, and it even won so many awards in japan.
the story is set As the 20th century approaches its end, humanity is anxious that the world is changing. And probably not for the better.
Kenji Endo is a normal convenience store manager, whose life will turns upside down upon learning that his friend has suddenly committed suicide.
and that a new cult led by a figure known as "Friend" is becoming more notorious, Kenji starts to feel that something is fishy.
hence, he discovers some key clues left behind by his dead friend, Kenji figure out that this organization is directly targeting him and his childhood friends, who posses the key to stop a grave danger that the whole world may faces.
The two will reunites, and together they must uncover the truth of how their past is connected to the cult, as the turn of the century could mean the possible end of the world.
---
4. Basstard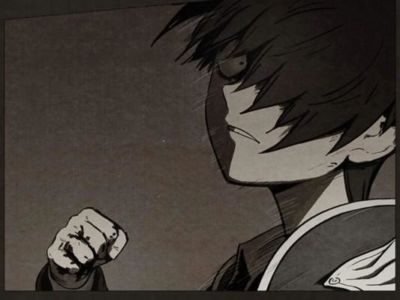 this is not originally a manga, i mean not a japanese manga, but a korean one, which is called manhwa.
manhwa works recently has became a trend in the world of comics and animation, due to their fantastic art style, and amazing stories, that some works like: noblesse, tower of god, and the god of highschool starts competing with the best Japanese manga works.
Well, basstard is one of those great manhwa works, that really need an anime adaptation, the story follows Seon Jin can who struggles to find peace. At school, he is usually ruthlessly bullied due to weakness. However, this is not the only issue he daily faces, but also the terrific father he have.
Jin's father is seen as a successful businessman, and a good parent. But that is not true; because, he is a deranged serial killer—and Jin is his unwilling accomplice.
Jin must end All of that, as soon as he knew that his father takes an interest in the pretty transfer student Yoon Kyun.
Hence, he must now chose between staying the coward accomplice he was, or became a basstard and defy his sinful father.
---
3. Solo Leveling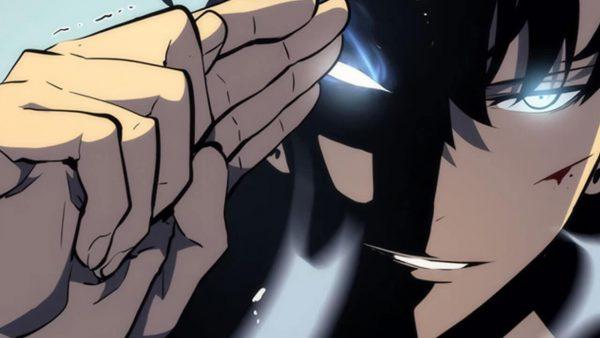 My one and only Best Korean Manga or Manhwa of all time is undoubtedly Solo Leveling, and well everyone likes this series and it receives so many good reviews so far.
The story showcases the life of the weakest hunter Sung Jin-Woo and his aim to become the most powerful S-Rank hunter.
10 years ago, after the opening of "the Gate" that connects humans and monsters world.
Normal People starts receiving superpowers in order to be able to hunt monsters within the Gate.
They are known as "Hunters".
However, not all of them are strong enough to fight against monsters.
Sung Jin-Woo, is of the weakest Hunters, who often risks his life in the lowliest of dungeons, the "World's Weakest". Furthermore, with no skills, he barely earns some money by fighting in weakest dungeons…
Therefore, one-day he stumbles upon a mysterious dungeon with the hardest difficulty within the D-rank dungeons!
There he just accepts his ultimate death, but, hopefully he suddenly receives a strange power!
So, Along with some training, his level may rise, and his dream of becoming a Powerful S-Rank Hunter will come true!
---
2. Vagabond
The story of this best samurai, action manga series is depicting Shinmen Takezō, who has a wild and violent nature, that everyone calls him the devil child at the village.
Takezo joins the Toyotomi army after running away from home with a fellow boy at age 17.
However, the Tokugawa win a crushing victory, leading to nearly three hundred years of Shogunate rule.
Takezo and his friend manage to survive the battle and afterward swear to do great things with their lives.
However, after their paths separate, Takezo becomes a wanted criminal.
---
1. Gamaran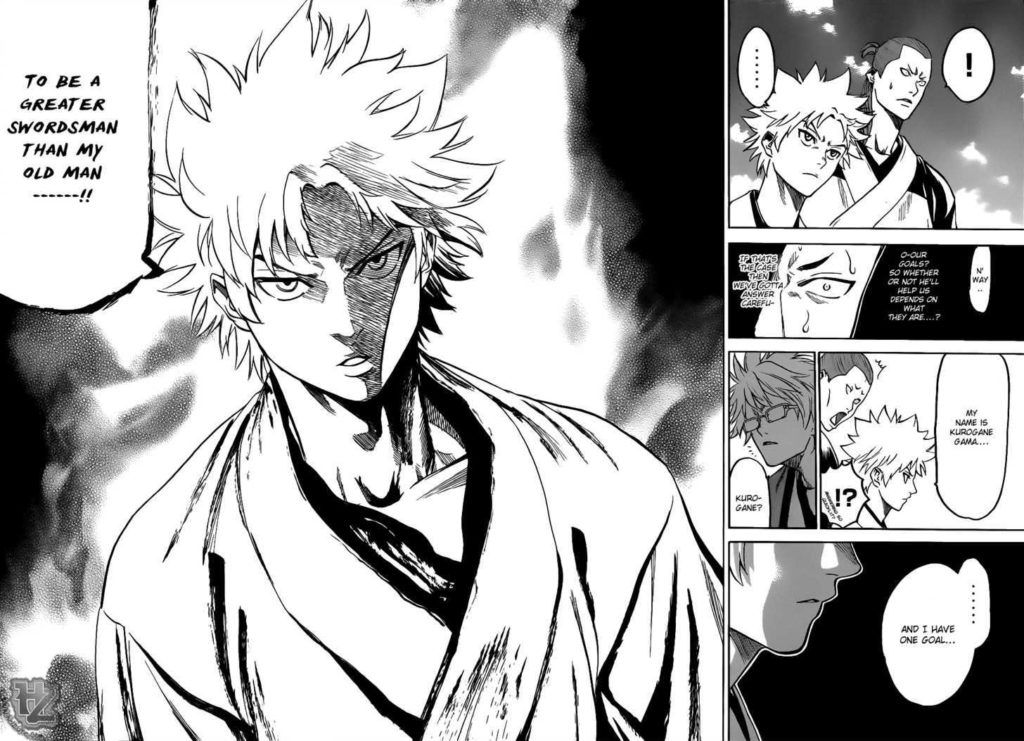 Gamaran is absoultly the best series on this list, and it is an action, martial-arts manga by Nakamaru Yousuke with 194 Chapters. which absolutely need an anime adaptation ASAP.
The story takes place at Middle Edo Period One state, which is the gathering place for sinful martial artists, who believe in nothing other than power.
That powerful state is Unabara, the "Haunt of Demons"…
Naosata Washitzu, the daimyō of Unabara, is looking for his successor.
Calling his 31 sons, he tells them to search for whomever they believe to be the strongest martial arts style in the land.
Finally, The Grand Tournament of Unabara will start after gathering the 31 style
Pitting themselves against each other, these fighting styles will battle until one emerges victorious.
The winner shall be the 'strongest fighters in the land', and the son who sponsored them shall become the Daimyo's successor.
---
Source: MyAnimeList