Anime Series with Hidden Powers:
4. Hagure Yuusha no Estetica
Genres:

 Action

,

 Ecchi

,

 Fantasy

,

 Super Power
Produced by Studio Arms, and has a total of 12 Episodes.
Summary:
First of all, About thirty years prior to the start of Hagure Yuusha no Aesthetica, a number of select people from Earth were summoned to other worlds with only about half of them being able to return.
One of the young people chose Akatsuki Ousawa, who was sent to Alayzard to defeat the Dark Lord Garius, which he did, before returning to his original world.
Therefore, Some of the successful chosen ones brought back little trinkets as souvenirs.
Akatsuki, on the other hand, goes a different route—hbringsng back the defeated Dark Lord's daughter, Miu, who is now posing as his long-lost little sister!
Upon returning, Akatsuki and Miu join a special school called BABEL where they must train to one day master the powers they gained in Alayzard, in hopes that they will one day be able to serve mankind.
Will Akatsuki and Miu be able to keep her true identity a secret or will their plan to live peaceful lives together go up in flames?
---
3. Code Breaker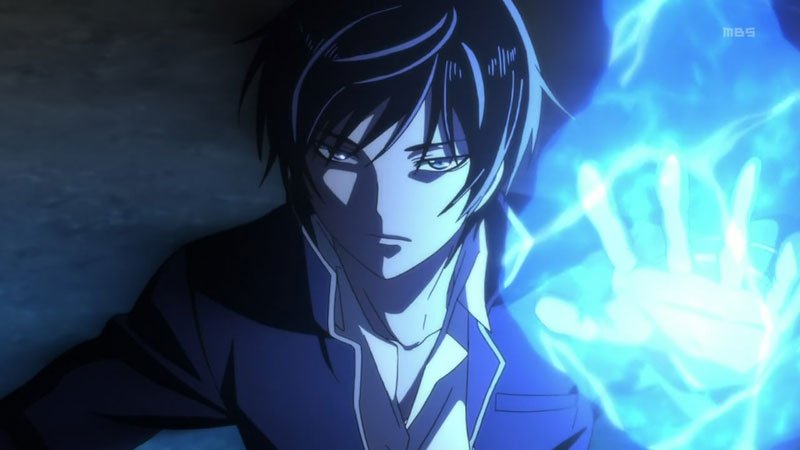 Genres: Action, Comedy, School, Shounen, Super Power, Supernatural
Kinema Citrus is the Producer of Code Breaker, and The Anime has 13 Episodes in total.
Summary:
Riding the bus one day, Sakurakouji Sakura looks out the window to see people being burned alive with a blue fire and a boy her age who's standing over the people.
While She comes back to the site the next day and there are no corpses or evidence of any kind of murder, just a small fire.
She then goes to class to find there's a new transfer student, Oogami Rei, who looks exactly like the boy she saw before and wears a black glove only on his left hand.
it Seems like, Oogami is a Code Breaker, one who "does not exist".
Almost, He is a seemingly cold-blood killer who follows the principle of "an eye for an eye", to "use evil against evil".
killing is not right, this is a Sakurakouji conviction. who sets out to stop him and penetrate his icy heart.
---
2. Legend of the Legendary Heroes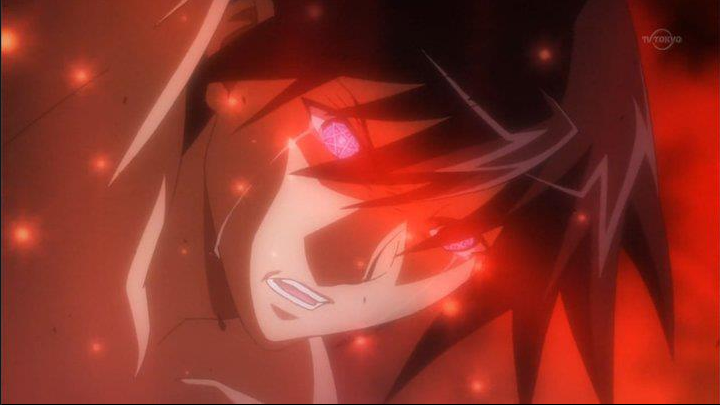 Genres:

 Action

,

 Adventure

,

 Fantasy

,

 Magic

,

 Shounen
One of the Best Hidden Power Anime, this a Zexcs Studio Production, with a total of 24 Episodes.
Summary:
Seems like Ryner Lute is a lazy student of the Roland Empire Royal Magician's Academy.
But, One day, the Roland Empire goes to war against their neighboring country Estabul, as a result, Ryner loses his classmates in the war.
So, After the war, Ryner sets out on a journey to search the relics of a "Legendary Hero" at King Sion Astal's command and finds out that a deadly curse is spreading throughout the continent.
---
1. Katekyo Hitman Reborn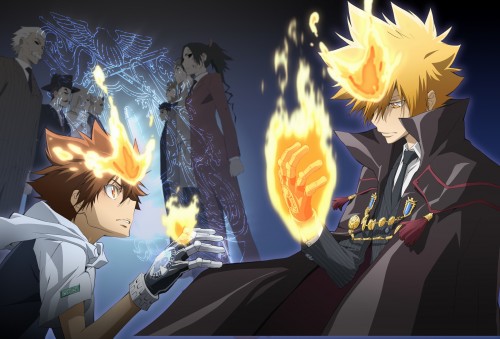 Genres:

 Action

,

 Comedy

,

 School

,

 Shounen

,

 Super Power
This Anime truly deserves to be the Number one in our  Anime List.
Katekyo Hitman Reborn! is an Artland Studio Production, and it is among the longest anime series, with 203 episodes in total.
Summary:
Probably, Sawada Tsunayoshi is just your ordinary teenage boy who attends Junior High and sucks at it.
while, He is unpopular, and has no friends. he is desperately in love with a girl from his class.
consequently, his life takes an extraordinary turn when Tsunayoshi meets Reborn, an infamous hitman, who has been sent by the ninth boss of Vongola to train Tsunayoshi for his upcoming title.