As the release of anime increases, many stories are emerging with supreme and overpowered characters. One popular example is that of an anime where Mc is so powerful that he can defeat everyone. Typically, it is always an interesting ride to watch these op characters in action as you learn what being powerful truly means. Hence, these strong and supreme anime characters are able to defeat their opponents easily, and they become God-like that no one would try to beat them.
12. Bounen no Xamdou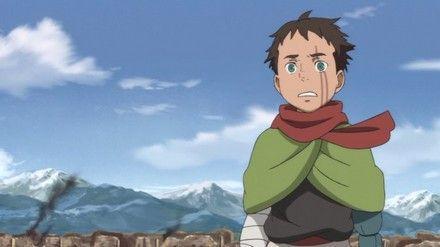 Episodes: 26
Studios: Bones
Genres: Action, Adventure, Sci-Fi, Military
If you are looking for supreme anime characters, then you should check this amazing series out! It's a beautiful story with intense and fast pacing. Sentan Island is a small island cut off by the war between two continents. Our hero, Akiyuki Takehara, has grown up living on Sentan with his single mother but is separated from his father, who is the town's doctor.
Akiyuki arrived at school feeling a bit anxious. When the explosion happened, he and his friends were caught up in it. The explosion causes something mysterious and painful to enter Akiyuki's arm. He can't understand what it is, but a girl he got on the bus with, helps him understand that he now has power, unlike anything.
11. Punch Line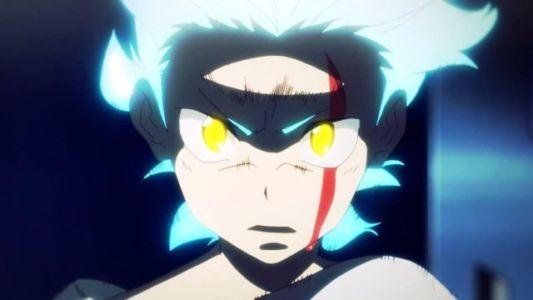 Episodes: 12
Studios: MAPPA
Genres: Comedy, Sci-Fi, Supernatural, Ecchi, Super Power
Punch Line is a good anime with a supreme character that nobody can defeat or compete with. The anime is just as simple and follows Yuuta who whenever sees girls' underwear the world explodes. The series follows him as he goes through various events in his day-to-day life. I guess if you're into ecchi anime, you'll probably enjoy the ride.
Yuuta's soul has become detached from his body and he is trying to save the world, his friends, and himself by observing a series of occurrences over and over again in spirit form. Each iteration ends in another 'time reset'.
10. Hamatora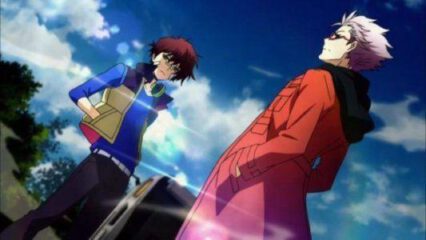 Episodes: 24, Two Seasons
Studios: NAZ
Genres: Comedy, Drama, Mystery, Super Power
Hamatora is an anime that explores the ultra-powerful power of the "Minimum" and the world in which it exists. Not everyone's got the same power, though – and therein lies the conflict. Hamatora is a group of powerful and supreme characters who accept and investigate jobs that will provide income. These tasks are typically ones they have expertise in, since Hamatora's "Pair" members possess special abilities they can complete any mission with ease. While Their main task is to stop a serial killer targeting Minimum Holders.
09. Zettai Karen Children: The Unlimited – Hyoubu Kyousuke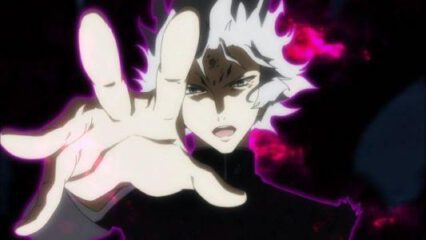 Episodes: 12

Studios:

 Manglobe

Genres:

 Action, Supernatural, Super Power
Next up among the best anime with supreme characters that nobody can defeat is Unlimited Psychic Squad, which follows the main character Hyoubou Kyouski, who is one of the world's greatest ESPers—but he's also a fugitive on the run.
Shocking, considering his eerie gaze and burning stare. Despite that appearance, though, Hyoubu is actually a very warmhearted person. His mission is to reach out and help the ESPers that are mistreated by humans, even at the cost of his own life. He has saved many lives and gained the loyalty of those he has helped. The name of his group is P.A.N.D.R.A.
08. The Misfit of Demon King Academy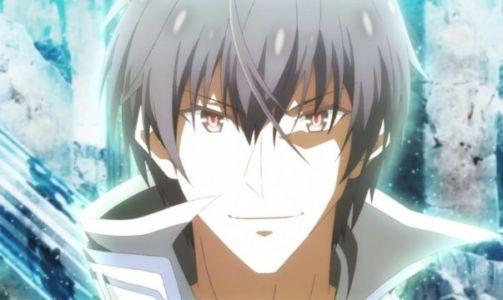 Episodes: 13
Studios: SILVER LINK.
Genres: Action, Fantasy, School
If you love anime that has full of action and overpowered characters, then this show is definitely for you. It is a story set long ago when humans and demons had a war that was often bloody. But to end this endless cycle of fighting, Demon King Anos Voldigoad sacrificed himself to create peace for future generations.
Fortunately, the demon lord incarnated into the body of one of his descendants and found an era where he could have a peaceful and quiet life. However, He ended up going to a school run by his significantly weaker descendants.
07. Noragami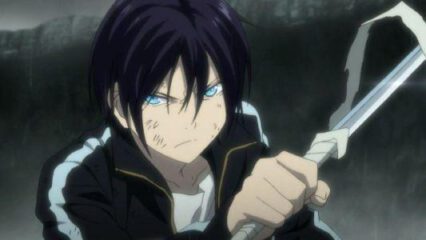 Episodes: 25, Two Seasons
Studio: Bones
Genres: Action, Fantasy, Mythology
Yato is a supreme being without any recognition or shrine, having to take on simple requests while struggling to earn his offerings. One time, while Iki Hiyori was walking he was going to be hit by a truck, and thanks to her actions he wasn't. It also didn't help that she has these weird out-of-body experiences when her soul leaves her body.
Hiyori requests for Yato to fix her condition. Later, They meet Yukine – a wandering spirit who becomes Yato's divine weapon. The three go on an epic adventure fighting monsters and doing odd jobs in order for him to one day become a recognized supreme being with both a shrine and followers.
06. Kenja No Mago
Episodes: 12
Studios: SILVER LINK.
Genres: Action, Comedy, Fantasy, Romance, Isekai, Reincarnation
Kenja no Mago is a good anime where the Mc is a supreme being that nobody can defeat. The story follows a young man who makes an accident during his life and has to start over. He's reincarnated in another world as a magician and was raised by a guardian who will make him able to grow powerful enough that he can defeat anyone.
However, when it comes to social skills, he is awkward. Kenja no Mago follows our op and supreme main character as he makes new friends, learns more about the world, and fights off the various forces of evil.
05. Blood Lad
Episodes: 10
Studio: Brain's Base
Genres: Action, Comedy, Supernatural, Delinquents, Vampire
The story follows Staz, a vampiric boss of the demonic world. He is feared across the demonic world for being one of the most powerful bosses around and also for being an otaku. So when Fuyumi, a Japanese girl made it into the world of demons, he wanted eagerly to meet her, but she was accidentally killed. He then decided that he would help her come back to life. It sounds like a typical, classic hero saves-the-day story. That is what it is and why you should really watch it.
04. I'm Standing on a Million Lives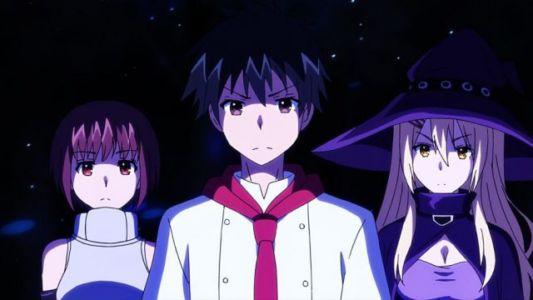 Episodes: 24, Two Seasons
Studios: Maho Film
Genres: Action, Drama, Fantasy, Isekai, Video Games
This is a good isekai anime that follows three students on the journey of a lifetime. They're transported to a magical world where they find themselves assigned three very different roles: magician, warrior, and farmer. There is one big difference in this fantasy world: anyone who dies in-game will be brought back to life – so long as one party member survives. Yotsuya, Shindou, and Hakozaki start to unravel the mystery of this perplexing game world as they're tasked with numerous quests that get progressively more difficult.
03. Quanzhi Gaoshou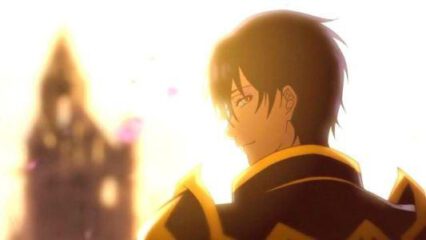 Episodes: 24, Two Seasons
Studios: B.CMAY PICTURES
Genre: Action, Video Game
It takes place in a world where people view pro gamers as the one person who can make or break a team. It revolves around the story of an older man named Xiu Ye, who was fired from his pro gaming team, even though they saw how much he could do.
The King's Avatar is a Chinese anime with a supreme main character that no one can defeat, which follows the main character, who suffered from being unfairly taken advantage of in his past and vows to return the favor by working hard to make a name for himself. His story will present everyday life as he shoots for success through the popular game "Glory".
02. The Disastrous Life of Saiki K.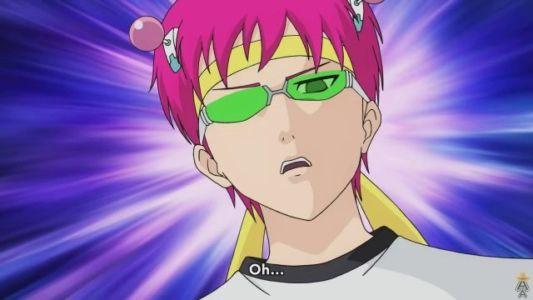 Episodes: 148, Two Seasons
Studios: J.C.Staff, Egg Firm
Genres: Comedy, Supernatural, School
For each person, the idea of getting superpowers might seem like it's something to be grateful for, but for the supreme being Kusuo Saiki it's definitely not. Oh yeah, and he has a wide variety of supernatural abilities – from telepathy to x-ray vision – that could make anyone a truly unique person.
Kuesuo's burden of work keeps piling higher and higher. He just wants to live in peace with no one paying attention to him. He wishes that no one notices he was there. Saiki is a really funny character in the anime that often gets bothered by people who wanted to get close to him. What makes him so likable is that he always has a heart and does all he can do to maintain peace.
01. Mondaiji Tachi
Episodes: 10
Studios: Diomedéa
Genres: Action, Comedy, Fantasy, Supernatural, Isekai
Mondaiji-Tachi ga Isekai kara Kuru Sou Desu yo? also known in English as Problem Children Are Coming from Another World, Aren't They? follows three "problem children" with superpowers -and a girl with rabbit ears in a strange world called Little Garden. There, they must win the so-called "gift games" to achieve a higher reputation.
The story of this anime is so amazing, especially about how Izayoi, the main character, is so powerful, a supreme being, and badass as hell, Maybe for that reason, he's been bored in his world since there are no others who can challenge him.