8 Anime Like Tokyo Ghoul  (Best Recommendation)
all anime fans, had really enjoyed watching Tokyo Ghoul, this Anime is a masterpiece, unique, has a lot of Action, Superpower, mystery, drama, horror, Gore, Violence and psychological elements, I think those were the reasons why it succeed in catching both our eyes and minds.
So Are you  looking for an anime or manga that is similar to Tokyo Ghoul?
Here is a list of Top 8 anime series that are so similar to Tokyo Ghoul
So check out this list and be ready to experience that kind of thrill and chills  once again.
Kiseijuu: Sei no Kakuritsu 
Both Keneki from Tokyo Ghoul and Shinichi from Kiseijuu, In the blink of the eye, a sudden life changing occurred to them, as they became Not human nor "monster" and they need to figure out a way to fit in and deal with all the upcoming enemies and dangers.
Along with their resolve in trying so hard to live a normal life even with their transformed bodies.
Episode: 24 (Sub/Dub)
Studios: Madhouse
Genres: Action, Sci-Fi, Horror, Psychological, Drama, Seinen
Blood-C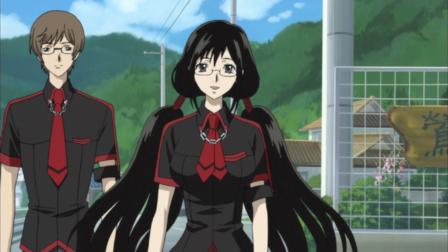 Both the main characters in Tokyo ghoul and Blood c are now  monsters.
Always Being hunted, and they are so bad trying to be humans again, but they must gets stronger in order to survive, Protect their beloved ones and face their many foes.
These two  animes have great animations and qualities, including Epic fighting scenes.
Episodes: 12 (Sub/Dub)
Studios: Production I.G
Genres: Action, Mystery, Horror, Supernatural, Vampire, School
Ajin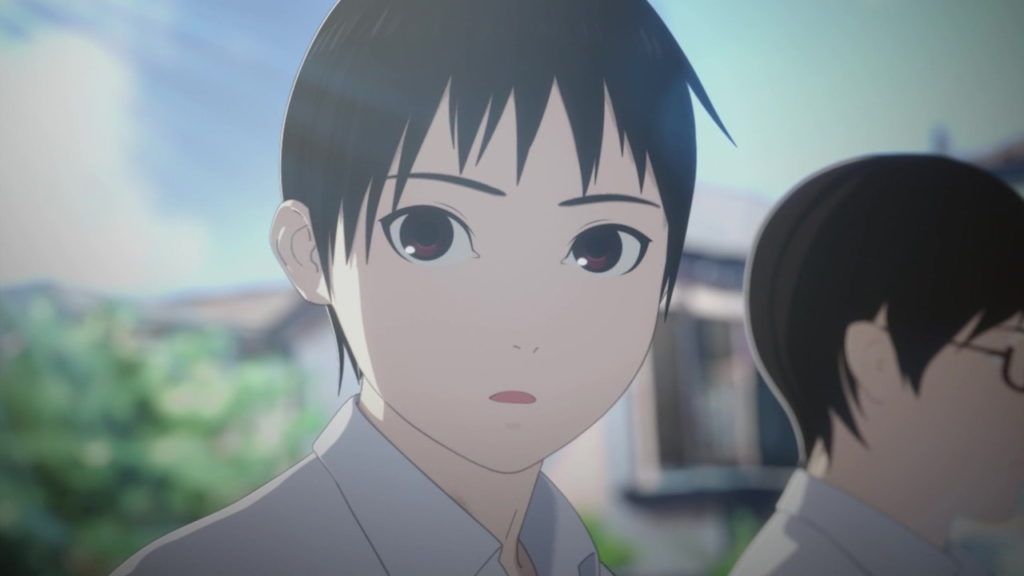 Kei was a normal human, but after being hit by a car his life changes.
the popular Kei is now being ignored by his classmates and family as he comes back to life as a demi-human.
After a while, Kei encounter some friends who share the same life as him, and as they run away from this life which made them sick of it, things are easier said than done when they are being chased by hunters on their tails.
What a great similarity to kaneki's story!!!
Episodes: Two Seasons 26 (Sub/Dub)
Studios: Polygon Pictures
Genres: Action, Mystery, Horror, Supernatural, Seinen
Deadman Wonderland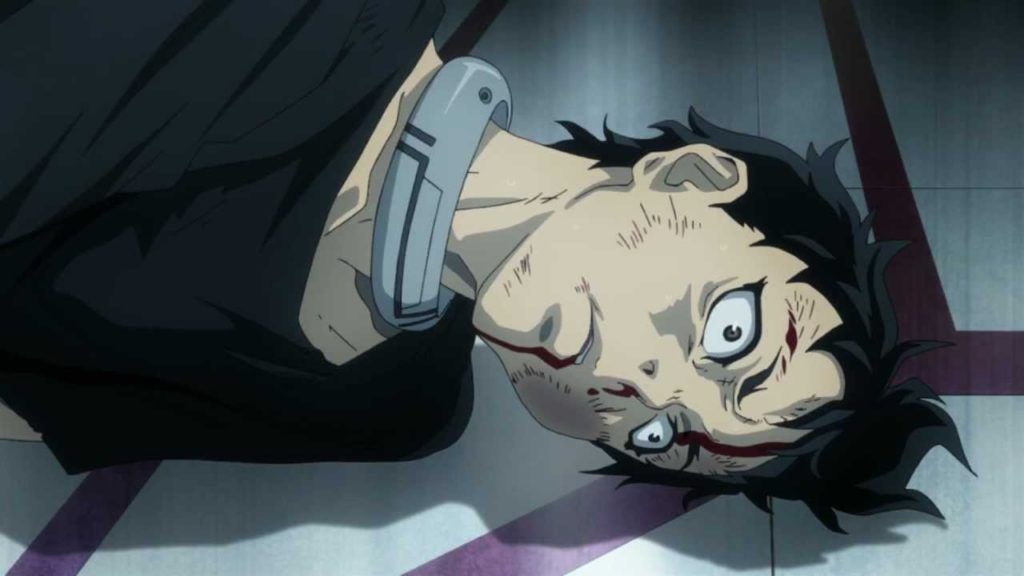 Tokyo Ghoul and Deadman Wonderland are Both a Supernatural, psychopaths, horror and lots of bloodshed Anime-themed.
Both of them has the Main Characters gaining powers they did not want, but they decided to live with it and try to  be much  stronger in order to survive and protecting their friends.
Surely when you are watching Deadman Wonderland you will see powers and fights similar to the ones you once watched in Tokyo Ghoul.
Episodes: 12 (Sub/Dub)
Studios: Manglobe
Genres: Action, Sci-Fi, Horror, Shounen