Top 10 Best Romance Anime Series where Popular Boy or Guy Falls in Love with a Shy Unpopular Girl
Hey Anime Fans, welcome to another post about the best series that you should watch, that depicts a popular, badass guy or boy who falls in love for a shy; unpopular; sweet girl.
It is obvious, that we will talking about romance anime series, that deals with this topic, and for sure we have mingled the list with the best animated series that you will really enjoy.
The Countdown of the list of popular anime boy loves a shy anime girl is about to begin! So, Here We Go:
---
10. Net juu no Susume:
Genres: Slice of life, Comedy, Romance
Oh yeah! this is a good anime series that follows Moriko Morioka, a 30-year-old single NEET woman who is unemployed.
She starts spending her plentiful free time online games and ended up in an online game.
Where she reinventing herself as the handsome and dashing male hero "Hayashi" in the MMO Fruits de Mer.
While starting out as a beginner, she promptly meets the kind and adorable healer Lily.
The two become inseparable, and Moriko herself becomes more and more engrossed in her lifestyle as The Hero Game "Hayashi".
Meanwhile, a corporate worker named Yuuta Sakurai has also logged onto Fruits de Mer from the other side of town, unbeknownst to Moriko.
Coincidentally bumping into each other at the convenience store one night, both write off their meeting as no more than just another awkward encounter with a stranger.
However, fate has more in store for them than they ever imagined.
Read Also: The 10 Best Anime where the MC is Loved and Respected by Everyone
---
9. Ookami Shoujo to Kuro Ouji: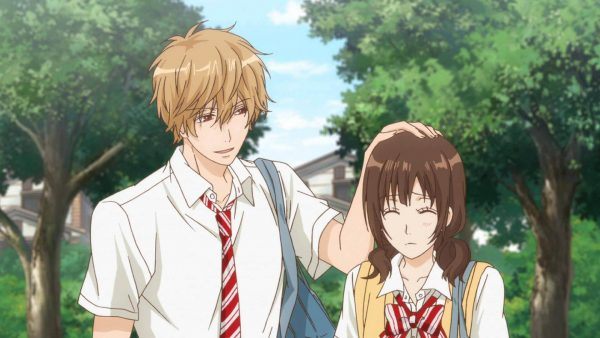 Genre: Romantic, comedy
Erika Shinohara has taken to lying about her romantic exploits to earn the respect of her new friends.
so when they ask for a picture of her "boyfriend," she hastily snaps a photo of a handsome bad boy, whom her friends recognize as the popular and kind-hearted Kyouya Sata.
Now, She is desperately trying to avoid humiliation, Erika explains her predicament to Kyouya.
Hoping he will pretend to be her boyfriend.
Erika then finds herself trapped by Kyouya, this dangerous manipulator who will only silence her lie if she becomes his slave…
As she finds herself falling for him, she can't help but question if he will ever feel the same way about her. Will Kyouya finally make an honest woman out of Erika, or is she destined to be a "wolf girl" forever?
---
8. Watashi Ga Motete: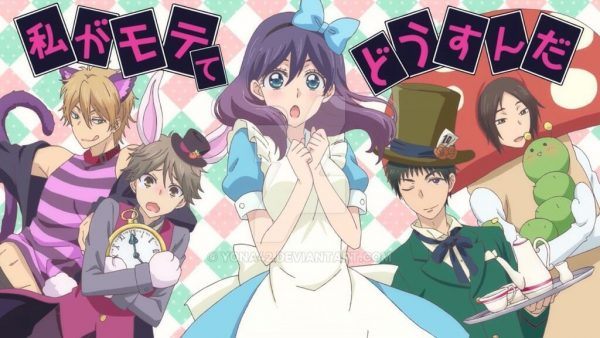 Genres: Romantic comedy, Harem
Kae Serinuma is a very kind second-year high school student and a devoted otaku.
One day, the shock of the death of her most beloved character utterly depresses her to the point that she isolates herself in her room for several days, let alone attend school.
After a fairly violent weight loss, she returns to high school and realizes that she now has a devastating physique, and has somehow become strikingly beautiful! which will grant her unexpected popularity.
She finds herself at the center of attention of four boys she has always known at her school. Though they all wish to spend time with her, Serinuma would much rather spend time falling in love with one another. How will Serinuma deal with the four boys pursuing her BL-obsessed self?
---
7. Kamigami no Asobi:
Genres: Visual novel, Harem, Romance novel, Occult Fiction
The Human Yui Kusanagi suddenly transfers to another world for a very unique mission: to teach the young lords of the divine realm what it means to be human.
Over time, these young lords have lost their potential to be in tune with or connect with humans.
Undoubtedly, Anyone would be happy to be mingled with these charming good-looking people, However, her problem is, she must finish her mission in one year, and if she fails, all of them will be stuck in this realm forever.
Hence, With various lords ready and happy to be a part of this compassion project, Yui faces a rising battle.
So, Will Yui be able to convince them all to learn a lesson in humanity or will they all be stuck together for the rest of their lives?
---
6. Kotoura-san: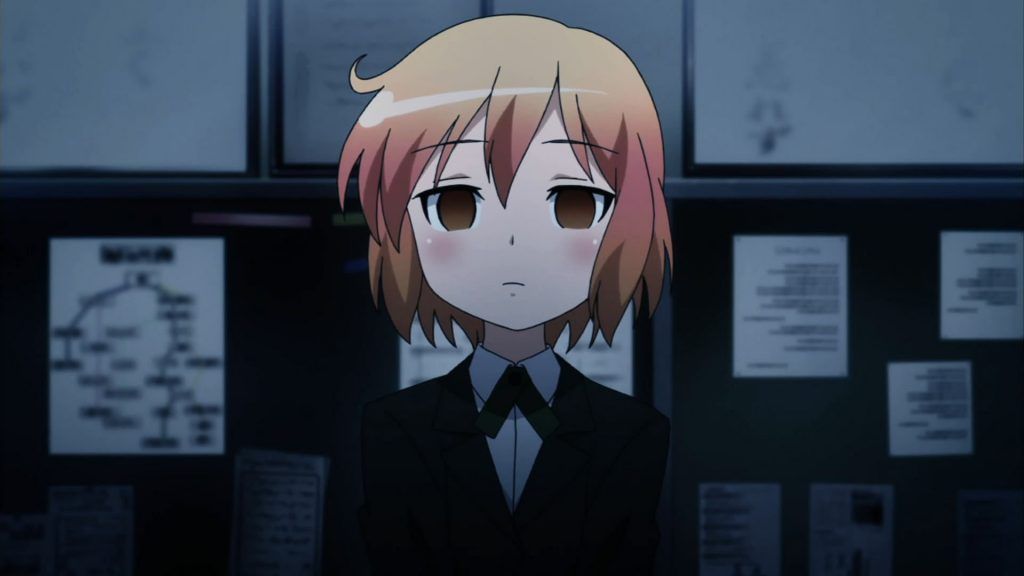 Genres: Romantic comedy, Drama, Supernatural
A school fantasy-comedy anime series that focuses on Kotoura Haruka is a 15-year-old girl who was born psychic power which allows her to read people's minds.
She is now suffering from troubles due to her mind-reading ability that resulted in her parent's divorce.
Later, She moves to a new high school in order to starts a new life, but she still tries to keep herself away from her classmates.
Kotoura-san is an anime that brings you a heart-touching story filled with joys, tears, and funny moments, as Manabe Yoshihisa, a popular boy, will accept her ability, starts getting close to her, and even falls in love with her, then she slowly begins to interact with her friends through his help.
Check Also: Top 10 Best Anime Series about Revenge and Betrayal
---
5. Chuunibyou demo Koi ga Shitai!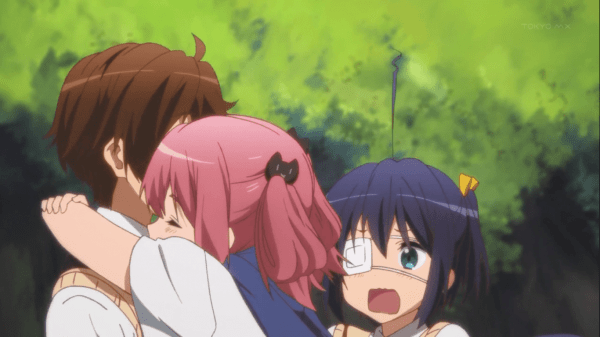 Genre: Romantic comedy
The Anime focuses on Togashi Yuuta, a boy who suffered from Chuunibyou at a younger age, that is to say, that he invented a fictional life and distanced himself from others, believing himself to be popular and superior to them and believing that he was endowed with supernatural powers.
But today, Yuuta is ashamed of her past and tries to start from scratch in high school.
In fact, he chose a high school where nobody knows him and begins to make friends from the start of the school year.
However, he meets Takanashi Rikka, a student in his class who still suffers a lot from Chuunibyou.
She discovers her past and will try to draw her into her imaginary world.
---
4. Itazura na kiss!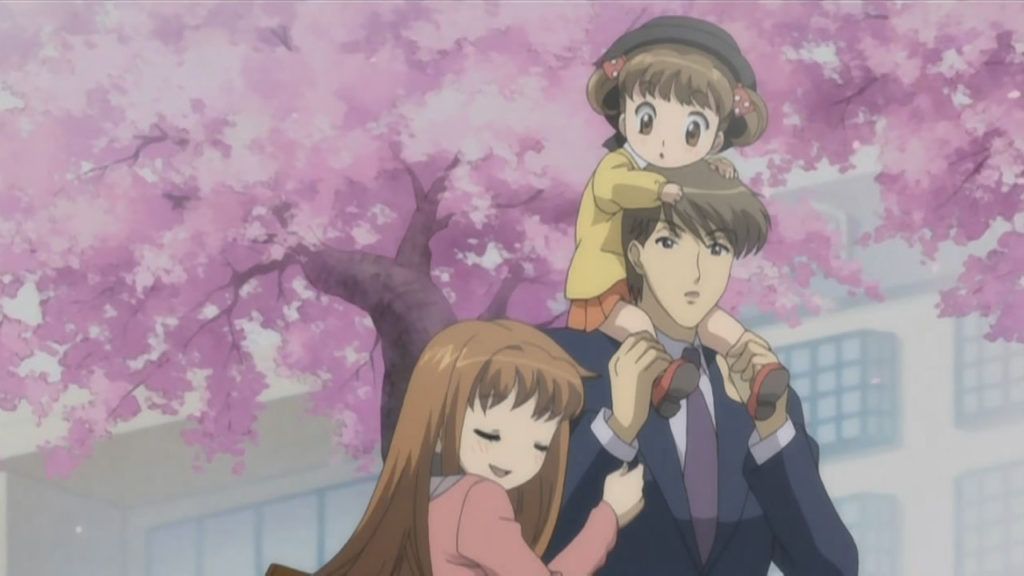 Genre: Romance
Itazura Na Kiss tells the story of Aihara Kotoko, a young student not very good at studies and very clumsy.
She was also rejected by Irie Naoki who has an IQ of 200 and who is very popular, with whom she is madly in love.
Following an earthquake, her house collapses, and she and her father will be hosted by childhood friends of the latter, who happens to be the parents of Irie Naoki. Their cohabitation will be very eventful!
---
3. Sakurasou no Pet na Kanojo: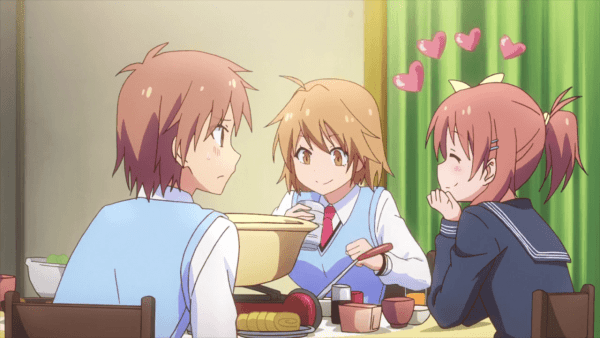 Genre: Romantic comedy
This school romantic comedy revolves around a second-year high school student named Sorata Kanda who lives in Sakurasou.
One day, the beautiful, elegant, and graceful Mashiro Shiina, renowned artist, comes to live in the building.
Unfortunately behind this almost perfect image of the girl, hides a real problem: Mashiro absolutely does not know how to take care of her.
She has a room in complete disorder and has no sense of direction. In short, it is not autonomous.
This is how Sorata's classmates designate him to be Mashiro's tutor.
Will then begin the relationship "Master" and "pet" between the two protagonists.
---
2. Sukitte Ii na yo: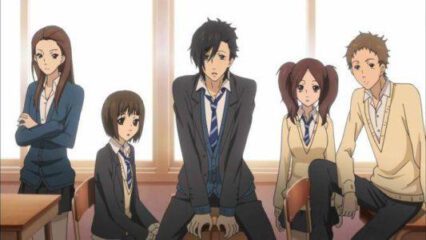 Genre: Romance novel
Tachibana Mei spent 16 years of life without having a boyfriend or making friends.
This is a result of the blame she recievces due to the death of a class pet. Since then, she starts avoiding getting close to people in order to not get hurt again.
the plot twist in the anime will occur, when Mei's life turn upside down when a misunderstanding in high school, causes her to meet the popular boy Yamato Kurosawa.
As soon as Yamato starts realizing how her personality is intriguing, he insists to be her friend, even though Mei refuses and avoiding him.
Throughout misunderstandings of their new relationship, each other, and the attentions of other girls, Mei and Yamato slowly grow closer.
See Also: The List of 10 Best Isekai Anime Where MC Comes To Earth
---
1. Kimi ni Todoke: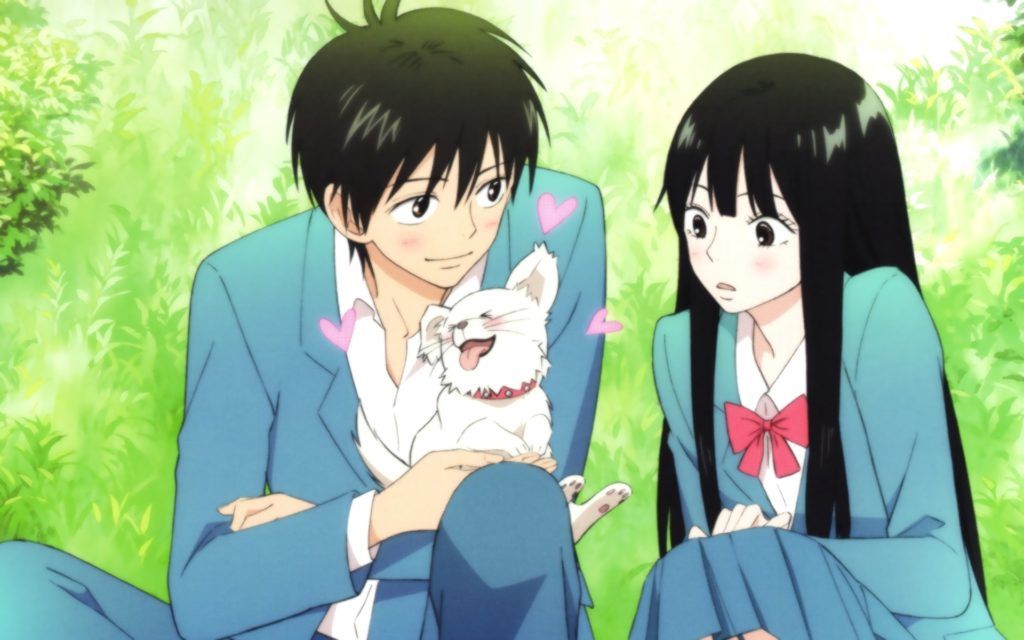 Genres: Youth Novel, Shōjo manga, Slice of life
Kimi Ni Todoke tells the story of the young girl Sawako Kuronuma, who when entering the Lycée vows one thing: to make friends. Howerver, things will not get as expected and lot of obstacles stands between her and her comrades.
Indeed, Sawako has an appearance that leaves everyone perplexed. With pale skin, long black hair, and a dark look, Sawako becomes the one we flee, fear, and make fun of.
In addition, her comrades nicknamed her Sadako due to rumors which suggested that Sawako would have the gift of speaking to ghosts! But, even if perseverance remains its asset, by being shy and reserved, its lack of self-confidence does not bring it closer to others.
But the day the loveliest and most popular boy in the class starts talking to him, everything changes for Sawako. Kazehaya, greeting her every morning, surely shows that people should not be judged on their appearance.
More Anime Topics: Anime Motivation