Find Out When Goblin Slayer Season 2 is Coming – Teaser and Visuals Released
The Goblin Slayer season 2 of the popular anime series Goblin Slayer has been announced to premiere in 2023. The news was announced at the "GA Fes 2023" event, and the show's official website released a teaser video, along with information on the cast and crew.
The dark fantasy series is based on Kumo Kagyu's novels, follows a skilled goblin hunter as he battles dangerous creatures. LIDEN FILMS will be animating the new season.
The full plot of this action-adventure fantasy series is highlighting an epic story of a young adventurer who vows to rid the world of all goblins. The protagonist, known only as Goblin Slayer, is a skilled warrior who has dedicated his life to hunting down monstrous creatures. Alongside his companions, a group of fellow adventurers, they journey to different realms to slay the goblins and save the innocent. The anime is known for its dark tone and violent action scenes.
Well, the hype is real, and it looks like, in 2023, Goblin Slayer season 2 will be back with packed-action, ready to unleash some goblin-killing mayhem! And let's be real, who doesn't love watching our favorite "madman" or "reckless bastard" take down those pesky goblins with brutal efficiency? The story itself may just be a showcase of Goblin Slayer's goblin-slaying escapades, but honestly, that's all we need. I mean, come on, we all know what Goblin Slayer does to those goblins. And that's exactly why this series is so darn entertaining.
The main cast of the Goblin Slayer anime will be reprising their roles for the second season, including Yuichiro Umehara as the titular Goblin Slayer, Yui Ogura as the Priestess, Nao Tōyama as the High Elf Archer, Yuka Iguchi as Cow Girl, Maaya Uchida as the Guild Girl, Yūichi Nakamura as the Dwarf Shaman, Tomokazu Sugita as the Lizard Priest, Yōko Hikasa as the Witch, and Yoshitsugu Matsuoka as the Spearman.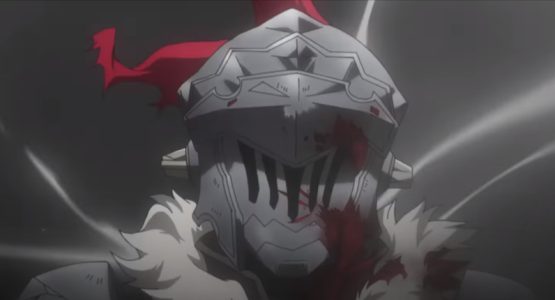 The second season of the Goblin Slayer anime slated for 2023 will be directed by Misato Takada and chief director Takaharu Ozaki at studio LIDEN FILMS. Hideyuki Kurata, who wrote the series composition for the first season, will continue in this role for the second season. Character designs will be handled by Hiromi Kato, with Kenichiro Suehiro returning to compose the music.
Fans of the popular anime series "Goblin Slayer" will be excited to hear that the show has been renewed for a second season. The release date for the new season has been confirmed for somewhere in 2023, and there is a teaser and some visuals that have been released to give fans a sneak peek of what's to come. Stay tuned for more updates on "Goblin Slayer" season 2 as they become available.
"Goblin Slayer" is a Japanese anime series by studio White Fox that first aired in October 2018. Both Crunchyroll and Funimation provided streaming services for the show, with Crunchyroll offering subtitles and Funimation offering an English dub. In February 2020, a theatrical anime episode titled "Goblin's Crown" was released in Japan, and was later made available on Crunchyroll in July of that same year. The series is based on a series of dark fantasy novels by Kumo Kagyu, which was published starting in February 2016 and has since spawned multiple spinoff novels and manga series. The novels and the manga adaptation, which was created by Kōsuke Kurose and began serialization in Big Gangan in May 2016, have been licensed by Yen Press.
Hence, If you looking for some anime like goblin slayer, then you should check out this recommended article about: The 10 Best Anime Like Goblin Slayer To Watch
Credit: Goblin Slayer Official Website