Are you an otaku who loves Japanese pop culture? Then you won't want to miss out on the largest and greatest anime expos that celebrate all things anime and manga in North America, Japan, and beyond. These events provide a chance to connect with fellow fans, explore new fandoms, and learn more about Japanese culture. Whether you're a seasoned anime convention-goer or a newcomer to the scene, this list of the best anime expos is sure to pique your interest. Be sure to visit their websites for registration information and event schedules.
Let's start our Countdown!
20. AnimeNEXT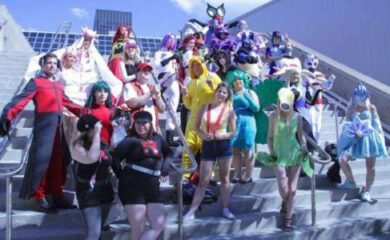 Annually, the Atlantic City Convention Center in New Jersey hosts the much awaited anime convention known as AnimeNEXT. The Meadowlands Exposition Center in Secaucus and the Garden State Exhibit Center in Somerset have previously hosted the exhibition. AnimeNEXT, one of the biggest anime conventions in North America, attracts vast crowds of eager visitors who want to take part in the colorful cosplay scene and become fully immersed in anime culture. Don't pass up the opportunity to go to this thrilling event!
19. Anime North
At the Toronto Congress Centre in Toronto, Canada, over three days, Anime North is a sizable and vibrant anime convention. Visitors have the chance to discover and appreciate many aspects of Japanese culture at this fascinating festival, from anime and manga to music and gaming. Anime North, which offers a variety of events and attractions, is a must-visit for fans of Japanese otaku culture. Don't pass up the opportunity to take part in this extraordinary and unforgettable event!
18. Comic-Con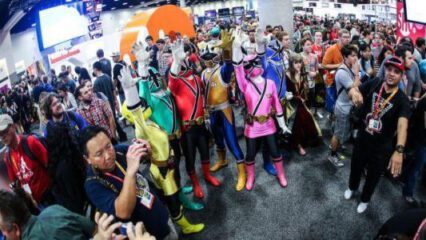 San Diego Comic-Con and New York Comic-Con are two of the most well-known and well-attended comic cons worldwide. They are beyond just anime expos, and that's why these gatherings are quite popular among fans of anime, manga, and other forms of popular culture. You will have a great time taking in all the excitement and energy of these magnificent events whether you attend San Diego Comic-Con on the west coast or New York Comic-Con on the east coast. Make sure to select the one that will be most convenient for you and get ready for a once-in-a-lifetime adventure.
17. Anime Central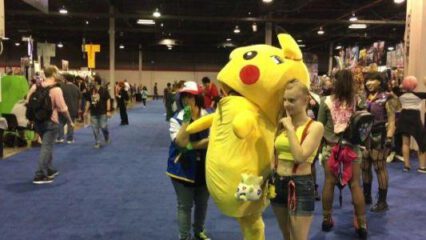 The annual Anime Central Expo takes place in the Hyatt Regency O'Hare & Donald E. Stephens Convention Center in Rosemont, Illinois, and lasts for three days. This otaku festival, which is put on by the Midwest Animation Promotion Society, has a ton of attractions and activities for anyone who enjoys anime, manga, video games, and everything Japanese. This event is a must-see for anyone who enjoys Japanese pop culture because attendees can expect to interact with representatives from the anime and manga, gaming, and film industries in both the US and Japan. Don't pass up the opportunity to take part in Anime Central Expo's joy and energy!
16. Amecon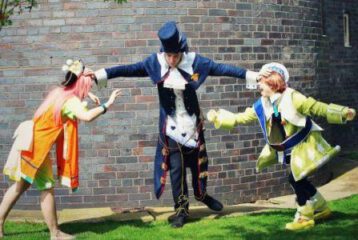 AmeCon is one of the largest Japanese animation, comics, and culture expos in the United Kingdom. Running for three days, this event features a wide range of activities and attractions, including cosplay workshops and masquerades, attendee-run panels and guest appearances, and fan-run skits in the AmeCon Omake. At the end of each day, attendees can unwind and celebrate with a party, complete with drinks and dancing. If you're a fan of Japanese pop culture and you're located in the UK, just don't miss AmeCon!
15. Animecon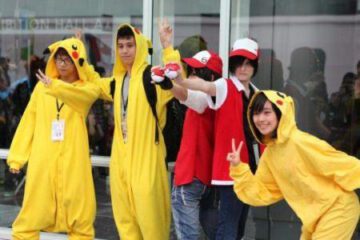 Animecon is an annual anime expo that takes place over a weekend in different cities across Finland. Organized as a collaborative effort between anime clubs throughout the country, this event offers a wide range of attractions for fans of anime, manga, cosplay, gaming, and other aspects of Japanese culture. With an international flair and a welcoming community, Animecon is a must-visit destination for anyone who loves Japanese pop culture. 
14. Otakuthon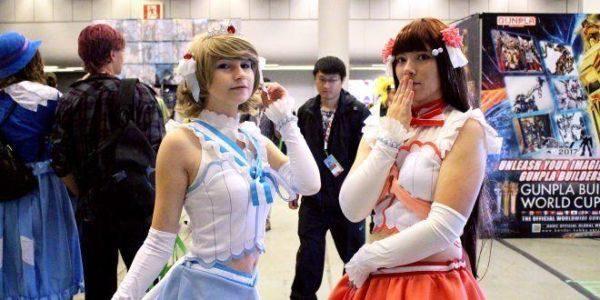 Otakuthon is one of the largest and most popular anime expos celebrating Japanese animation, graphic novels, gaming, and pop culture. Held annually over the course of three days, this Quebec-based anime convention takes place in downtown Montreal and is a must-visit event for fans of all ages. Featuring a diverse array of attractions and activities, including guest appearances, cosplay competitions, gaming tournaments, and much more, Otakuthon is among the greatest anime conventions that offers something for everyone.
13. Comiket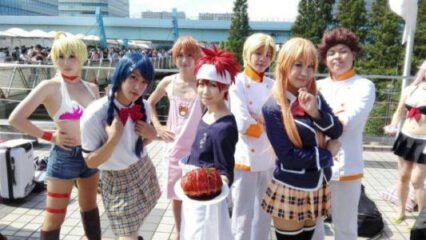 Comic Market, also known as "Comiket," is a biannual dōjinshi fair held in Tokyo, Japan. Run by volunteers and focused on the sale of DIY dōjin, this grassroots event is a must-visit for fans of Japanese pop culture. As Japan's largest indoor public gathering organized by a single private non-governmental staff, Comiket offers a unique and authentic experience for attendees. With a focus on creativity, community, and innovation, this event has become one of the best anime expos in the world.
12. FanimeCon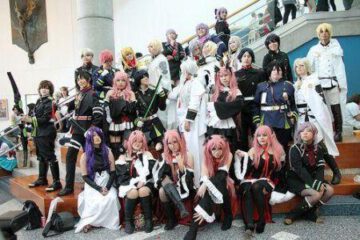 Fanimecon is a popular annual four-day anime expo held over Memorial Day weekend at the San Jose McEnery Convention Center in San Jose, California. Known for its non-stop video programming, costumes, music, games, tournaments, panels, and popular international guests, Fanimecon is a must-visit event for fans of Japanese art and pop culture. With a diverse range of attractions and activities, the convention attracts a colorful spectrum of fans and friends from all over the world.
11. Jump Festa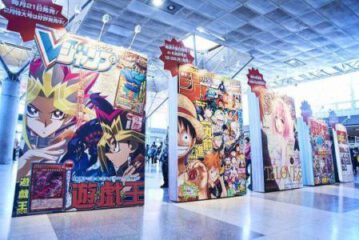 JumpFesta is a highly anticipated annual celebration of otaku culture in Japan, sponsored by Shueisha, the creator of the various Jump anthologies. Since its inception in 1999, this two-day anime expo has been held in Tokyo every December and has become a major event for fans of Japanese manga, anime, and gaming. With exciting attractions such as exclusive previews, special merchandise, and appearances by popular creators and voice actors, JumpFesta is a must-visit event for anyone interested in the captivating world of otaku culture.
10. A-Kon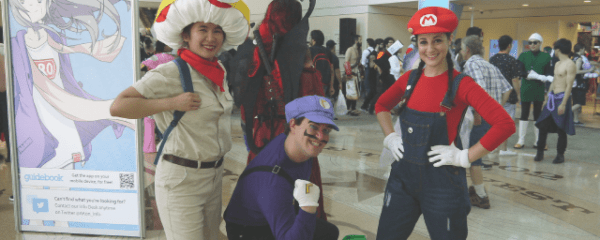 A-Kon is one of the oldest and most established anime expos in North America, with its first event taking place in 1990. This three-day anime festival takes place on the last weekend of June each year in Dallas, Texas, and is North America's longest-running convention focused primarily on anime and manga. With a wide range of events including cosplay, gaming, panels, and special guests, A-Kon offers a diverse and exciting experience for fans of all ages.
9. Anime NYC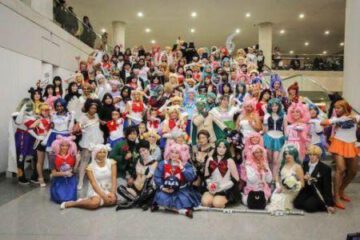 Anime NYC is a relatively new anime expo that started in 2017 and has quickly become one of the largest anime conventions on the East Coast. The event features industry panels, artist alley, cosplay contests, and exclusive premieres of upcoming anime titles. Fans can also enjoy a variety of activities such as maid cafes, gaming, and live music performances. Anime NYC attracts thousands of anime and manga enthusiasts from across the country and around the world, making it a must-visit destination for any otaku in the area.
8. ColossalCon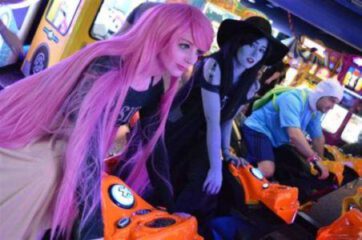 Colossalcon is a must-visit event for anime, gaming, and Japanese culture fans. This three-day expo takes place from May 30th to June 2nd at the Kalahari Resort in Sandusky, Ohio, making it the perfect summer vacation destination. With its exciting lineup of activities, including cosplay competitions, gaming challenges, and cultural workshops, Colossalcon promises a fun-filled experience for all attendees. Well, the date is getting closer, so don't miss out on the chance to start your summer with a splash at Colossalcon!
7. Sakura-Con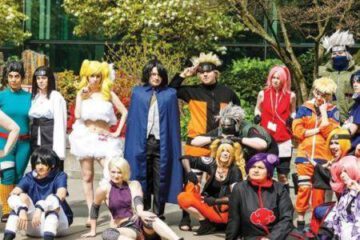 Sakura-Con is an annual three-day anime expo held in Seattle, Washington, usually during March or April at the Washington State Convention Center. Presented by the Asia Northwest Cultural Education Association, it is considered the oldest and largest anime convention in the Pacific Northwest, drawing fans from all over the region. With a focus on Japanese pop culture, Sakura-Con offers a variety of events including cosplay contests, video programming, gaming tournaments, guest panels, and more.
6. Anime Expo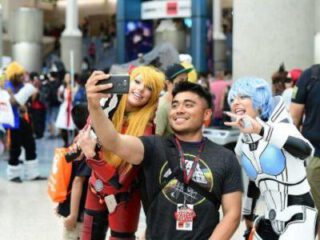 Anime Expo is the largest and most popular anime and manga convention in North America. Held at the Los Angeles Convention Center, this four-day exposition takes place every year during the July 4th weekend, attracting anime and manga fans from all over the world.
With its origins dating back to 1992, Anime Expo has become a cultural phenomenon, featuring exclusive events, exhibitions, and merchandise for its attendees. Whether you're a seasoned otaku or new to the anime and manga scene, Anime Expo has something for everyone.
5. Anime Boston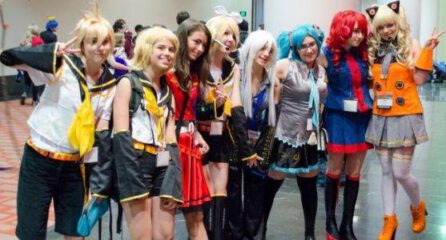 Next up we have Anime Boston, one of the Northeast's largest anime expos and an annual three-day anime fan festival that takes place every spring in Boston, Massachusetts. The event features various activities such as a masquerade, an anime music video contest, video programming rooms, an artist alley and art show, karaoke, gaming, and video games. Anime Boston is the perfect destination for anime enthusiasts who want to experience a fun-filled weekend of entertainment and excitement.
4. Katsucon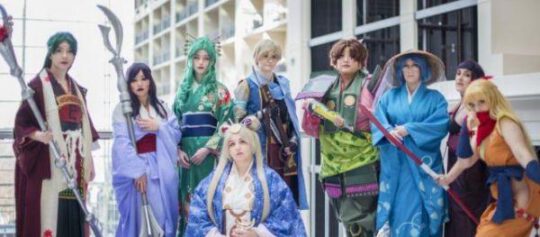 Katsucon is a popular three-day anime expo that takes place every February at the luxurious Gaylord National Resort & Convention Center in National Harbor, Maryland. Organized by Katsucon Entertainment, Inc. (KEI), the event aims to promote and celebrate Japanese animation, society, and popular culture with fans from all over.
From informative panels and workshops to a fun-filled masquerade, Katsucon offers a diverse range of activities that cater to all kinds of anime enthusiasts. Guests can enjoy a variety of video programming rooms, an artists' alley and art show, karaoke, gaming, and much more! With its prime location and exciting lineup of events, Katsucon is a must-attend anime expo for fans in the Northeast and beyond.
3. Japan Expo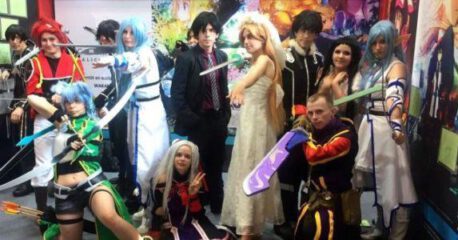 If you are a fan of Japanese otaku culture, then you're in for a treat at Japan Expo! This annual event, held in Paris, France, is one of the largest anime expos outside of Japan. From anime and manga to music, fashion, and food, there's something for everyone.
But it's not just about the exhibits and events – it's also about the people. At Japan Expo, you'll find a diverse and friendly community of fans from all over the world. They come together to celebrate their shared love of Japanese pop culture, dressing up in cosplay, meeting voice actors and artists, attending concerts and panels, and sharing their fandom with each other.
2. Anime Japan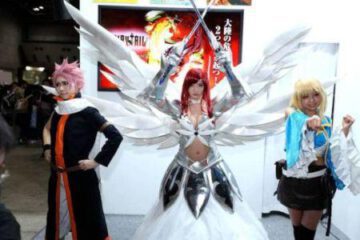 As one of the largest anime expos in Japan, AnimeJapan is the place to be for all things otaku. Here you can find everything from the latest anime releases and manga titles to rare collectibles and one-of-a-kind merchandise.
But that's not all – AnimeJapan also brings together some of the biggest names in the anime industry, including major Japanese anime companies and organizations. And with incredible displays, sales, stage shows, and other amazing events, AnimeJapan is an unforgettable experience for fans of all ages.
1. Otakon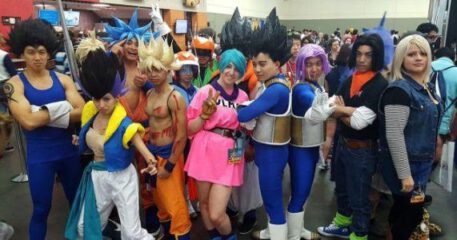 At the top of the list is Otakon, a legendary three-day anime expo that has been celebrating Asian pop culture and its fandom since 1994. Originally held at the Baltimore Convention Center in Baltimore, Otakon moved to the Walter E. Washington Convention Center in Washington, DC in 2017, providing a bigger and better space for attendees to enjoy their favorite activities.
Held annually during July/August, Otakon is a convention that features everything from anime, manga, music, movies, and video games to special guest appearances, cosplay contests, panels, and workshops. With a jam-packed schedule that runs from Friday to Sunday, there's something for everyone to enjoy at Otakon.