Anime Similar to Boku no Hero Academia (My Hero Academia)
3. Hunter x Hunter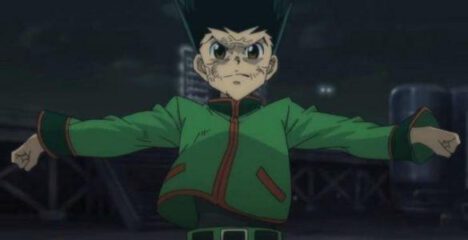 A Hunter is one who travels the world doing all sorts of dangerous tasks.
From capturing criminals to searching deep within uncharted lands for any lost treasures.
Gon is a young boy whose father disappeared long ago, being a Hunter.
He believes if he could also follow his father's path, he could one day reunite with him.
After becoming 12, Gon leaves his home and takes on the task of entering the Hunter exam, notorious for its low success rate and high probability of death to become an official Hunter.
He befriends the revenge-driven Kurapika, the doctor-to-be Leorio and the rebellious ex-assassin Killua in the exam.
So, with their friendship prevailing throughout the many trials and threats they come upon taking on the dangerous career of a Hunter.
Read Also: Amazing Anime Like Black Clover to Watch!
---
2. Tiger & Bunny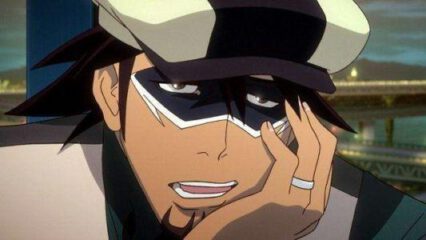 Sternbild City is home to people called "Next," who use their special abilities to protect the people as superheroes.
These heroes solve cases and save lives so they can wear sponsor logos or acquire "hero points.
Their activities are documented on the popular program "Hero TV," which picks the "King of Heroes" in a yearly ranking.
The veteran hero Wild Tiger has always preferred to work alone, but now he's been assigned the rookie Barnaby Brooks Jr., who has a different perspective on being a superhero.
---
1. One Punch Man
The anime has one of the best I have ever opening Heard.
Come to think of it, the anime is about Saitama Who defeats Opponents in All His one-punch, the punch That Will pierce everything!
So, In this action-comedy anime, Saitama screams "AVERAGE," from his lifeless expression, to his bald head, to his unimpressive physique.
However, this average-looking fellow doesn't have your average problem… He's actually a superhero that's looking for tough opponents!
The problem is, every time he finds a promising candidate he beats the snot out of them in one punch.
Can Saitama finally find an evil villain strong enough to challenge him?
Follow Saitama through his hilarious romps as he searches for new bad guys to challenge!
Watch these Anime Series at: Crunchyrol , Anime-Planet,  Animelab