5. Classroom of the Elite
Studio: Lerche
Episodes: 12 (Sub/Dub)

Genres:

 Drama, Psychological, School, Slice of Life
When Kiyotaka enters an elite high school, he finds out just how merit-based this education system is. Kiyotaka Ayanokouji is a student of Class D, where the school dumps its worst.
There he meets the unsociable Suzune Horikita, who thinks being in Class D is a mistake, her aim is to climb all the way to Class A. And the class idol Kikyou Kushida, whose goal is to make as many friends as possible.
In Class D, students with low rankings can rise if they score better than those in the top ones. Additionally, there are no limits on what students can use to get in the top. In this ruthless school, can they prevail against the odds and climb to the top?
---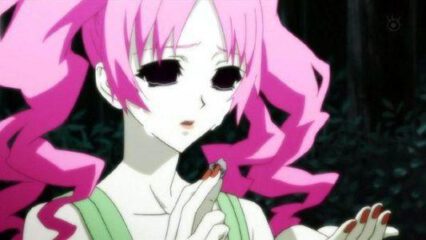 Studios:

 Daume
Episodes: 22 (Sub/Dub)

Genres:

 Mystery, Horror, Supernatural, Thriller, Vampire
When many sudden deaths occur in the quiet village of Sotoba. Doctor Toshio Ozaki initially suspects an epidemic but soon becomes convinced that something strange is the .
Shiki tells the tragic tale of survival in a world where one cannot easily distinguish between good and evil. Abandoned by God, the Shiki, as the vampires call themselves, have only their will to live as they clash with the fear of the paranoid/unbelieving villagers. Shiki is a good series filled with so many anime psychopath characters that explores the boundary that separates man from monster.
---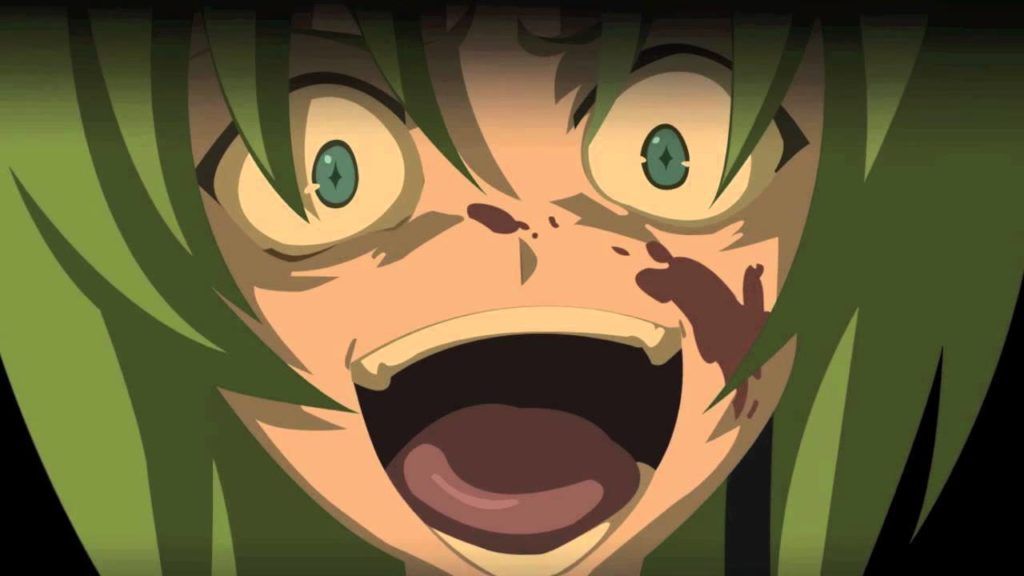 Studio: Deen
Episodes: Two Seasons, with a total of 50 Sub/Dub Episdoes

Genres:

Mystery, Psychological, Supernatural, Thriller
Higurashi is good horror anime full of psychopath characters and weired scenes. All in all the series starts off when Keiichi Maebara has just moved to the quiet little village of Hinamizawa in the summer of 1983. He quickly befriends Rena Ryuuguu, Mion Sonozaki, Satoko Houjou, and Rika Furude. However, darkness lurks underneath the seemingly idyllic life they lead. When madness and paranoia begin taking root in Keiichi's heart, he will encounter many dark mysteries.
---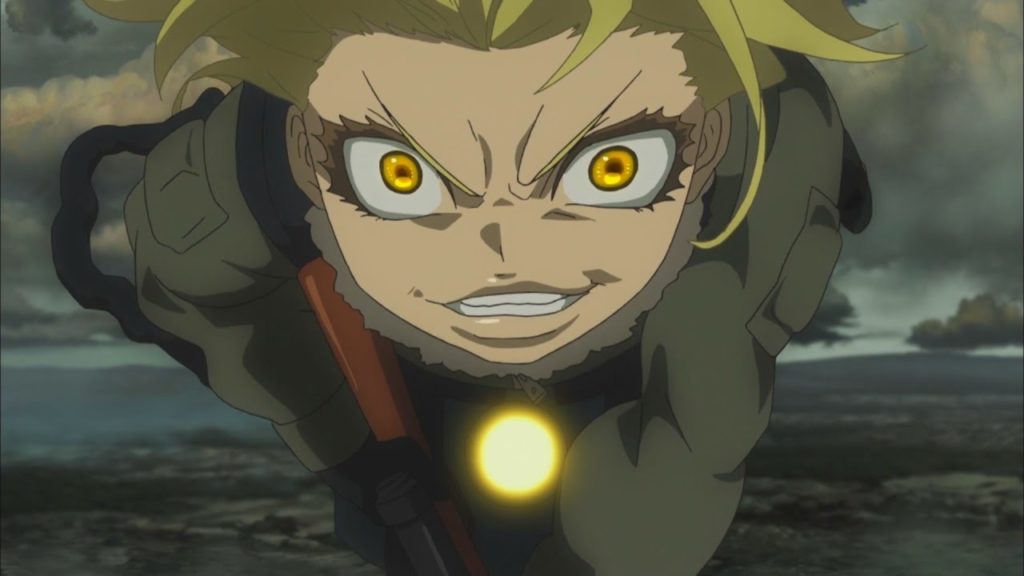 Studio: NUT
Episodes: 12 Sub/Dub

Genres:

 Magic, Military
Youjo Senki is an Anime where the main character Tanya Degurechaff is a Psychopath young soldier popular for being ruthlessness and an uncanny, and tactical aptitude.
Underneath her innocent appearance, lies the soul of a man who challenged Being X, to a battle of wits. As a result he reborn as a little girl into a world of magical warfare.
The being X told tanya that her soul will be sent to hell for the countless sins that Tanya has committed in her previous life.
So, Tanya decides to enter into the Empire's Mages Military, hoping to remain far from the battlefield in order to stay alive. Tanya will turns into a ruthless soldier who prioritizes efficiency and her own career over anything else.
---
1. Inuyashiki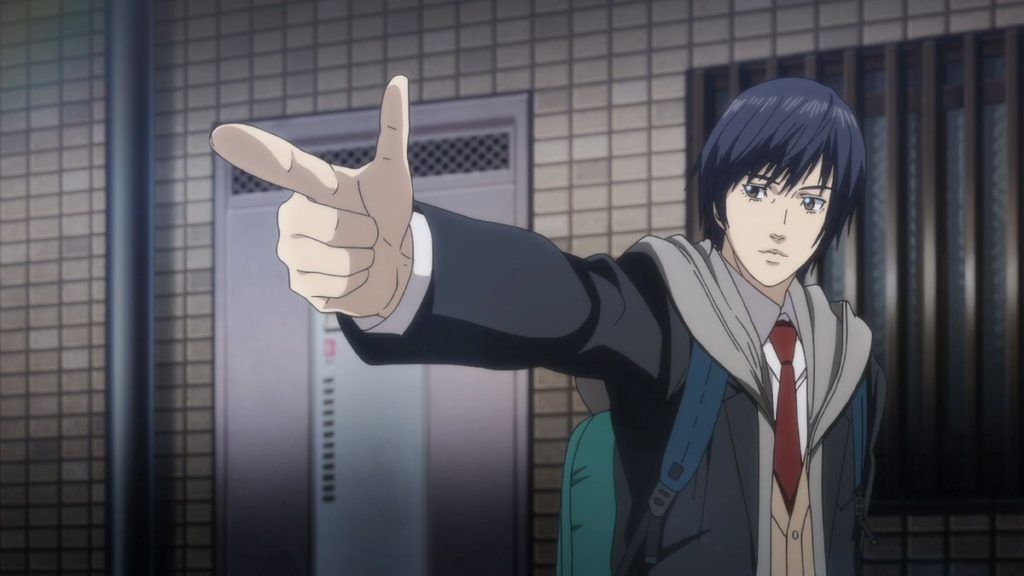 Studio: MAPPA
Episodes: 11 Sub

Genres:

 Action, Drama, Psychological, Sci-Fi, Seinen
An middle-aged office worker encounters aliens and is gifted with alien technology and limitless powers. Ichiro Inuyashiki is a boring middle-aged office worker living a life shunned by his family and coworkers.
He was so Sick, and starts counting the time of his upcoming death, However, One night, a UFO crashed into him, and his body was rebuilt into a powerful robot.
Another one happens to to be in the same accident, his name is Hiro Shishigami seemingly a Psychopath who will begins to use his new powers to enable his darkest impulses. So Is man's true nature good or evil?
Check Also: 10 Crazy/Psycho Anime Characters