The List of The Darkest Anime Where the Mc has A Dark Past
Here is a list of The 20 good anime where the main character has a dark past, some of these characters go through hellish experiences in their past, be it a human experiment, living in loneliness, or just a tragedy, those issues will make anyone goes crazy, becomes nervous/constantly scared, and gets Dark, and depressed, While some others success to switch their darkness and their path of misery lives into happiness.
So Let's kick off our list of 20 Dark Anime Where the Main Character Has A Dark Past
20.  Classroom of the Elite (Dub)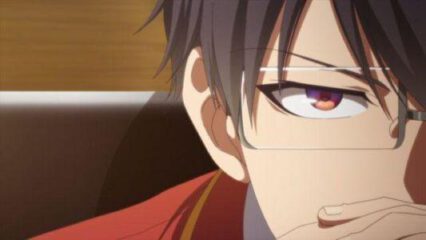 Genres:  Drama, Psychological, School, Slice of Life
Studios:  Lerche
Episodes: 12
Summary:
This School Dark Anime series is set at Koudo Ikusei Senior High School, which is a leading prestigious school with state-of-the-art facilities where nearly 100% of students go on to university or find employment. The students there have the freedom to wear any hairstyle and bring any personal effects they desire. Koudo Ikusei is a paradise-like school, but the truth is that only the most superior of students receive favorable treatment.
Ayanokouji Kiyotaka is a student of D-class, which is where the school dumps its "inferior" students in order to ridicule them. For a certain reason, Kiyotaka was careless on his entrance examination and was put in D-class. After meeting Horikita Suzune and Kushida Kikyou, two other students in his class, Kiyotaka's situation begins to change.
19. Chrno Crusade (Dub)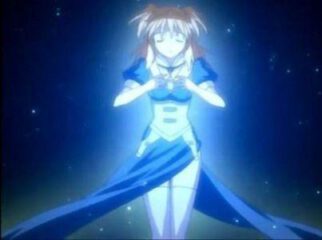 Genres:   Action, Historical, Demons, Supernatural, Romance
Studios:  Gonzo
Episodes: 24
Summary:
The 1920s was a decade of great change and upheaval, with monstrous demons appearing across America. To combat this menace, the holy organization known as the Order of Magdalene was established.
The organization's New York branch is home to the young and reckless Sister Rosette Christopher, as well as her partner Chrno. seems like they are Tasked with the extermination of demonic threats, the renowned team is excellent at their job, despite causing extensive collateral damage on their missions. However, both Rosette and Chrno are driven by their dark pasts.
Through exterminating demons, Rosette hopes to find her lost brother Joshua who was taken by the sinner and demon, Aion, with whom Chrno also shares a bloody history. Chrno Crusade is a dark anime that follows The two of them, as they must fight off the increasingly dangerous demonic menace and discover its source while continuing to search for the truth behind Joshua's disappearance.
18. Utawarerumono (Dub)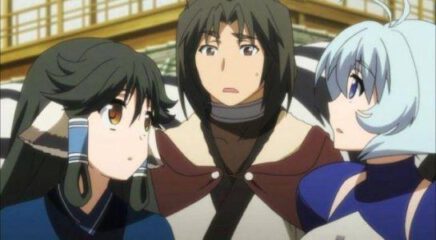 Genres:  Action, Sci-Fi, Drama, Fantasy
Studios:  OLM
Episodes:  51 / Two Seasons
Summary:
This dark anime series depicts that everything about him is shrouded in mystery, The mask he can't remove, The dark past he can't unravel. And the very survival of the people who have chosen him as their leader.
But what Hakuoro does know is this: he was gravely injured and left for dead in a forest. A kind young girl named Eruruu found him and nursed him back to health. He was welcomed into a barren land where strange creatures roam, an angry god seeks vengeance, an oppressive government slaughters the innocent, and a bloody war looms on the horizon.
So, will the masked hero liberate the people who saved him? Can he unlock the memories that elude him? Or will he remain a stranger even to himself?
17. Trickster (Dub)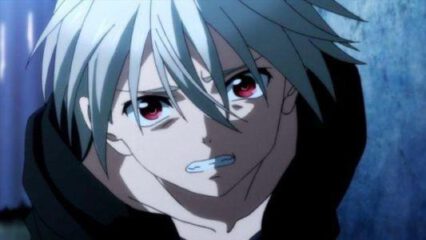 Genres:  Sci-Fi, Mystery, Psychological, Drama
Studios:  TMS Entertainment
Episodes: 24
Summary:
First of all, The time period is the 2030s. Before the mysterious detective Kogorou Akechi, the Boys' Detective Team is assembled. Their actions have led to the resolution of various small and large incidents.
One day, team member Kensuke Hanasaki meets a mysterious boy named Yoshio Kobayashi. Kobayashi, who has an undying body because of an "unidentified fog," wishes for his own death and refuses contact with others.
However, Hanasaki takes an interest in Kobayashi and invites him to join the Boys' Detective Team. as a result, The encounter eventually leads them to the connection between the criminal nicknamed the "Fiend with Twenty Faces" and Kogorou Akechi. This dark anime series follows and highlights The fate of the two begins to move…
16. Rokudenashi Majutsu Koushi to Akashic Records (Dub)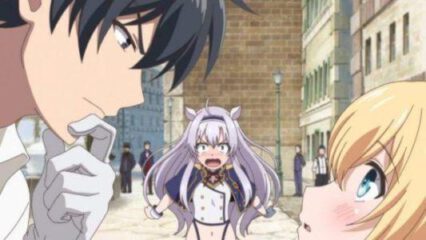 Genres:   Action, Magic, Fantasy, School
Studios:   LIDENFILMS
Episodes: 12
Summary:
The Alzano Empire is home to one of the most distinguished magic schools in the world: the Alzano Imperial Magic Academy. Here, ambitious young students undergo training to become competent magicians.
Sistine Fibel, a stern noble girl, and her bright-eyed best friend Rumia Tingel attend the Academy, determined to cultivate their magical skills. However, their world is thrown for a loop when their favorite teacher suddenly retires and the enigmatic Glenn Radars replaces him. His lazy and indifferent attitude toward life and magic quickly puts him at odds with his class. What's more, nefarious forces hidden within the empire's walls start to become active, and Sistine, Rumia, and Glenn find themselves caught up in their schemes.
Rokudenashi Majutsu Koushi to Akashic Records is an anime series that follows Sistine, who is captivated by a mysterious floating Sky Castle; Rumia, who is haunted by a troubled dark past; and Glenn, who may be more than meets the eye. Though completely different on the surface, they are inexplicably bound together by a thread of fate.
Continue Reading by navigating through the numbered pages below: