Today's artcile will highlight some of the top sports manga series that every comic fan should read!  These competitive manga series are often so good in showing how teamwork and leadership can impact one's path to success in different fields, but also how personal growth is necessary for every individual.
It's no doubt that these compelling sports stories have garnered quite a following among Japanese readers, making those comic books a must-read for anyone with an interest in competitive sports or Japan's culture.
Sports have always been a part of anime culture, which means that the best sports manga make their way into the ranks of anime as well. Hence, here is a recommended list that features the 20 best sports manga to read as soon as possible!
Here we Go!!
20. Baki: The Search of Our Strongest Hero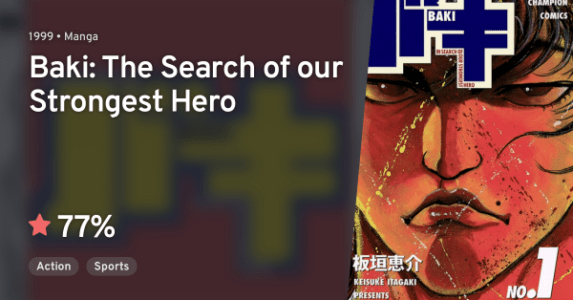 Genre: Action
Chapters: 276
Status: Finished
Kicking off the list of the best sports manga with Baki a cool Japanese comic that can be read as a manhole. This martial-art manga is a recommendation for people that read manga regularly and are interested in fighting stories.
The story takes place in the world of Kanto, where people train their bodies and minds through martial arts one of the best sports manga types.
Baki Hanma, son of a world-famous grappler, trains with an old wise man to surpass his father's abilities, and challenge his father one more time, but this time losing is not an option.
Baki grapples against fighters from all over the country and sometimes beyond when he travels around the world to defeat opponents in fights that are sometimes ceremonial but always deadly.
Despite being only seventeen years old, he has been defeated many times by opponents of all ages in tournaments around the world. But he never gives up.
19. Kuroko's Basketball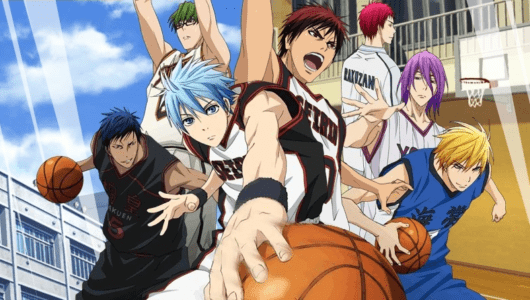 Genres: Comedy, Sports
Chapters: 276
Status: Finished
This recommended sports manga is for people who want to read a manga series that is pure and wholesome.
Kuroko's Basketball manga is one of the most popular manga series in Japan. It has a huge fan following and is an essential read for anyone looking for the best sports manga.
This manga is about Seirin High School, a small school with big dreams. They have one goal – to take on the mighty powerhouse that is The Generation of Miracles.
The story revolves around Kuroko and Kagami and their teammates who dream about taking on the mighty powerhouse that is The Generation of Miracles. The team faces many challenges, but they never back down against any opponent.
Kuroko's Basketball manga series has reached over 170 million copies sold worldwide by September 2018 and fans are still growing!
18. BE BLUES!: Ao ni Nare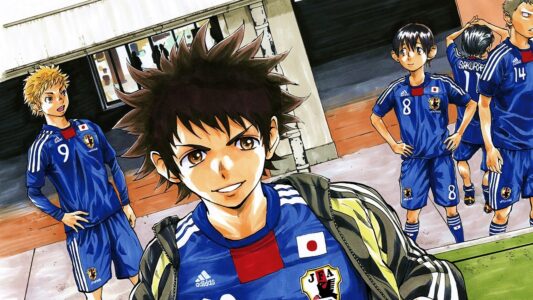 Genres: Drama, Slice of Life,

Award Winning, Sports

Chapters: 473
Status: Ongoing
Ryuu Ichijou is a soccer-obsessed boy with a dream to join Japan's national team. He shows the potential to be great, and his aspirations seem within reach, but when he was in elementary school he had a car accident while protecting his friend and eventually needed to have both of his legs amputated.
One of the main characters in this story is Ryuu, who is recovering from an injury but still joins a soccer club at school. His goal is to get his team up to the top.
Be Blues is a recommendation for people who like sports manga series, as it shows both the fun side of athletics and provides realistic struggles with confidence.
17. H2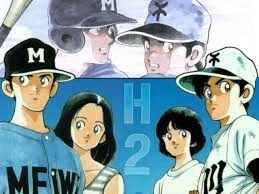 Genres: Comedy, Drama, Romance, Sports
Chapters: 338
Status: Finished
This one is different from other sports manga, it gives a different type of vibes to fans, with different genres like comedy scenes, drama, romance, and mixed with the sport.
The following story of H2 is quite amusing for readers, where they can see Adachi and Mitsuru, the authors of H2 giving one of the best sports manga.
For the protagonist, Baseball and p0rn, are his two passions in life. However, due to an accident that ended up with an elbow injury, he selects a school that doesn't have a baseball team.
However, he finds himself joining the soccer team but meets Haruka, a naïve girl who runs the unauthorized baseball club.
When the soccer team challenges the baseball club to a game and hopes to humiliate them, luckily, Hiro shows up and ends up changing his team affiliation.
On the other hand, his best friend Hikari who was with him since childhood attends another school wants him to play baseball once again.
16. Initial D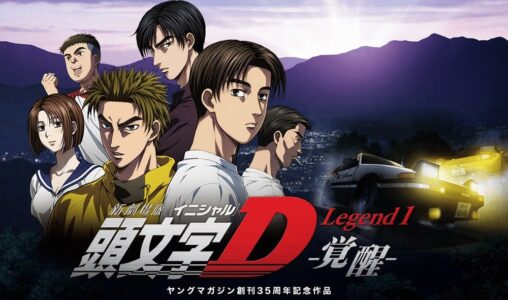 Genres: Action, Drama
Chapters: 724
Status: Finished
Do you want a manga series that will get you hooked from page 1? Consider reading Initial D.
Initial D is a must-read Japanese manga, which is a story about a street racing group with a passion for cars. Initial D is about Takumi who turns to street racing as his profession.
It all starts with him getting into race car driving school. After that, he jumps from the grassroots of Japan's public road racing circuit to the most professional and prestigious 'Touge' – hairpin high-speed races up steep mountain roads.
The series also depicts Takumi's complicated relationships with his friends and rivals on the racetrack.
15. Rookies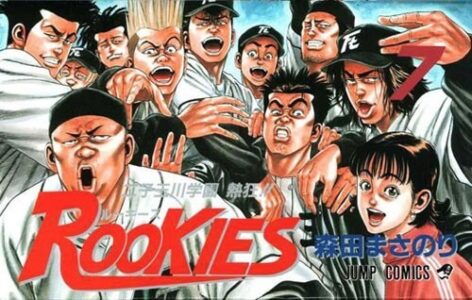 Genres: Comedy, Drama, Slice of Life, Sports
Chapters: 233
Status: Finished
Rookies is a classic manga about sports that has captured many people's hearts. It has a good story and interesting characters. If you're a sports manga fan, then you should read it.
The story mainly focuses on the relationship between Koichi Kawato and his students. The relationships are key in this manga because of how the characters grow and change as they learn from each other.
This manga also has some darker themes like bullying which provide for an interesting narrative mix. The plot revolves around the protagonist, Koichi Kawato, who is a high school teacher and former professional baseball player for the Hanshin Tigers.
He begins coaching a team of misfit players from his school (although he is not their teacher) but this team becomes competitive when they learn that by following Kawato's teachings they can take part in the national championship game.
14. Kengan Ashura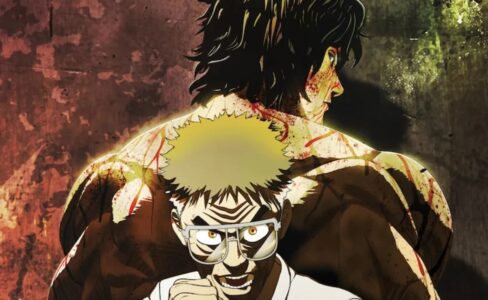 Genre: Action, Sports
Chapters: 256
Status: Finished
Kengan Ashura is one of the most popular manga works so far. It has been published for about 6 years and there are more than 30 volumes as of now.
The story revolves around a martial arts tournament with some interesting characters and plot twists.
This manga is an excellent choice for fans of blood and fight scenes and an intriguing read for those who are not interested in that genre. One of the reasons for this might be that Kengan Ashura has other genres aside from the central yakuza story.
If you are looking for violent sports, gore, martial arts fights, or action then this manga will be perfect to read.
13. Blue Lock
Genres: Award Winning, Sports, Thriller
Chapters: 189 and still going
Status: Publishing
One of the most well-known manga about soccer sport is Blue Lock. It's a Japanese series about soccer featuring young players & follows them as they grow over time. It takes a different stance from most sports manga.
Written by Muneyuki Kaneshiro and illustrated by Yusuke Nomura, Blue lock is soccer Japanese manga series published by Kodansha.
The story of our main character is a very bright one. He will work hard to make his ambitions come true and want to become Japan's best striker, so the team can win the World Cup.
12. Kokou no Hito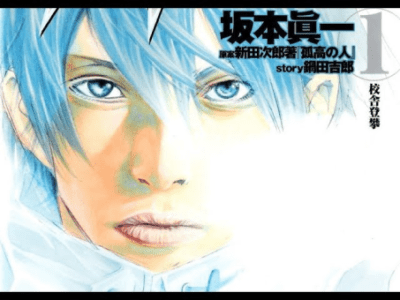 Genres: Drama, Sports
Chapters: 170
Status: Finished
Kokou no Hito or "The Climber" is a Japanese manga published in 2007 featuring 17 Volumes by Shueisha, based on a novel by Jirō Nitta.
The story of our protagonist Mori Buntarou who train, and lives to be the most successful climber in the world, and to stand where no man has ever set foot before.
it all started when his new high school teammates challenged him to climb the school building, and despite his lonesomeness with no hesitation he started climbing. Discovering New passion and new breathtaking actions in sport.
From there, Mori's eyes drift towards something that he would normally not have seen, another goal. Mori rediscovered a sense of purpose and passion for life after exploring the sport of rock climbing.
11. Wind Breaker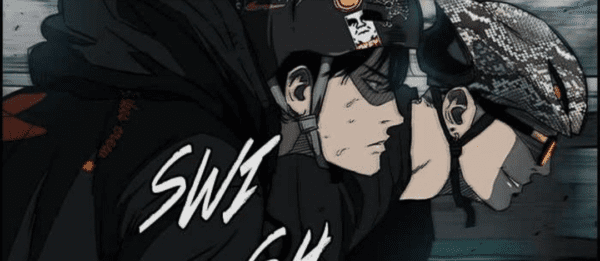 Genres: Action, Drama, Sports
Chapters: 412
Status: Ongoing
The manga series was published in 2013 with 404 chapters so far. It's one of my favorite recommendations for best sports manga fans as this story has everything for everyone – sports, adventure, drama, action, and much more!
Wind Breaker is about a boy named Jay Hyeon who is expected to be at the top of his class and in everything else by his family.
Even After receiving the title of student president at Taeyang High, Jay Hyeon continued to study diligently so he could focus more on his studies. As such, he had little time to make friends with other students.
On their way home from school, Jay is skidding his bike at high speed when he attracts the interest of classmate Min Woo.
He's amazed by Jay's unique biking talent and quickly tries to enlist him to the biking team. However, Jay refuses the offer in cold blood.
Min Woo makes a simple arrangement to demonstrate to Jay the joy of riding with others: compete against a member of his squad and promise to leave him alone if he wins.
10. Hajime no Ippo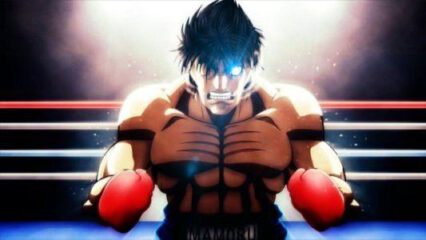 Genres: Action, Comedy, Drama, Sports
Chapters: 1385 and still going
Status: Publishing
Next up among the best sports manga, we have Hajime no Ippo, a popular manga known for its realistic and immersive depiction of boxing. It follows the main character, Makunouchi Ippo, as he deals with the world of professional boxing. The manga was first serialized in 1989 in Shueisha's Weekly Shōnen Jump magazine and has been translated into other languages including English, French, Dutch, German and Portuguese.
The story revolves around Makunouchi Ippo, a high school student with exceptional fighting skills and a devastating right cross who sets out on his own to become the world champion in boxing.
9. Haikyu!!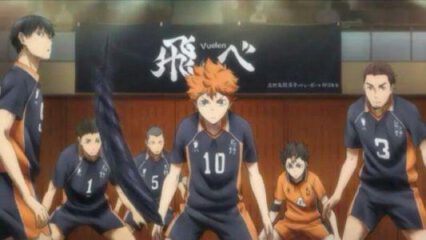 Genres: Comedy, Drama, Sports
Chapters: 407
Status: Finished
This is a really good sports manga, which is precisely about a volleyball team, that struggles to make it to the national tournament.
Haikyu!! is a manga that has been running since 2012 and has sold over 12 million copies worldwide. It tells the story of a high school volleyball team, who has failed to make it to the National High School Volleyball Championship for seven years in a row.
The series follows their journey as they get ready for nationals again and share their experience with people who love sports and manga alike.
When Talking about the best Sports Manga got to be an award-winning, Haikyu!! was awarded the Excellence Prize at Shonen Jump's 38th Annual Grand Prix, making it one of their best-selling titles ever.
8. Diamond no Ace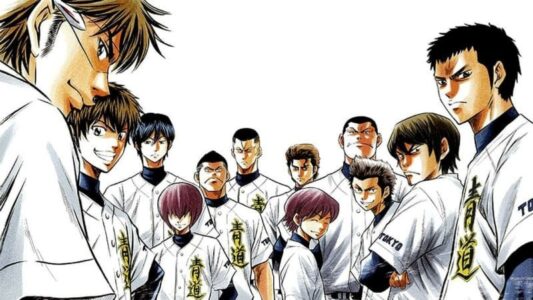 Genres: Slice of Life, Sports
Chapters: 418
Status: Finished
Diamond no Ace features a captivating storyline. This manga with sports themes follows the protagonist and his friends as they try their best to become professional baseball players with their respective teams.
The story revolves around a boy named Eijun Sawamura who has the ambition to become the fastest pitcher in the world. He is from Fuchu, Tokyo and his fastball was recorded to be over 150 km/h, which is one of the top speeds for a high school pitcher.
Eijun faces many difficulties on his way to fulfilling this goal and becomes less confident about himself.
But he still continues to train hard for it, and with help from his friends and rivals, he manages to overcome these difficulties (and it doesn't hurt that he finally gains control over his pitches).
7.  Namaikizakari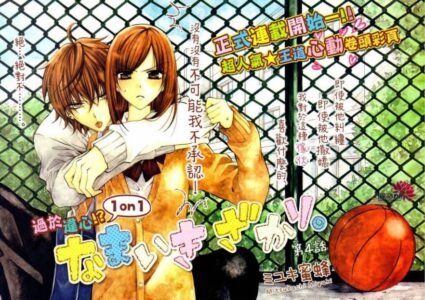 Genres: Romance, Sports
Chapters: 140
Status: Finished
Namaikizakari or also called a "cheeky brat" is a Japanese manga written by Mitsubachi Miyuki and published in 2013 with 23 Volumes in total. It's worth reading manga for those who enjoy a good love story and have an interest in Japanese culture, this is the manga for you.
The story revolves around Yuki Machida, a high school student who decides to become the basketball club manager in order to be closer to her crush.
6. Captain Tsubasa: Rising Sun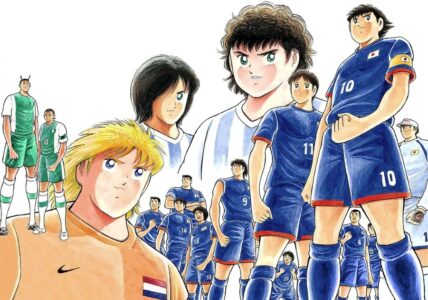 Genre: Sports
Chapters: 135 and still going
Status: Publishing
One of the oldest and one of the most popular sports manga that got a huge fan base is Captain Tsubasa.
Captain Tsubasa: Rising Sun is a good soccer manga series written by Yōichi Takahashi. The manga was published in Shueisha's Weekly Shonen Jump magazine and it has been serialized since October 2013.
It tells the story of a young boy called Tsubasa who has been training to become a professional football player and to reach the Olympics.
This manga is all about soccer, with some magic sprinkled in to make it interesting. The main character, Tsubasa, is a person who has the ability to become stronger and faster with each challenge they overcome. His goal is to become like his hero of sorts, who was once considered the best player in Japan.
This season of "Rising Sun" will concentrate on Tsubasa, who aspires to compete in the Olympics as Japan's representative.
5. Ahiru no Sora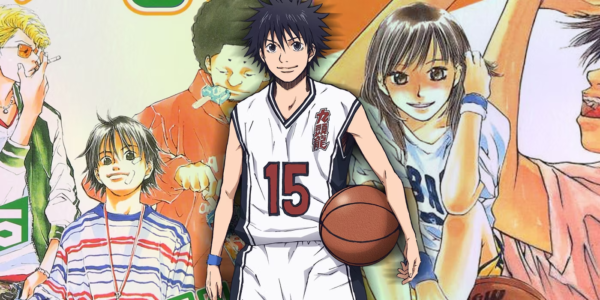 Genre: Sports, Drama, Comedy
Chapters: Still going
Status: Publishing
Ahiru No Sora is a Japanese manga series written by Takeshi Hinata. The manga was published in Shueisha's Weekly Shonen Jump magazine and it has been serialized since October 2013.
He's small and frail, and he's recently started a new school. The main character in this narrative is a basketball fan called Kurumatani Sora.
He's been shooting baskets since he was a child, hoping to become tall like his mother, who "used" to be a basketball player.
The story is very exciting and it always has an element of surprise which makes it impossible to put down until you reach the end. You will have to read to find out what's happened to Sora's mother and what he will do at the new school!
4. Slam Dunk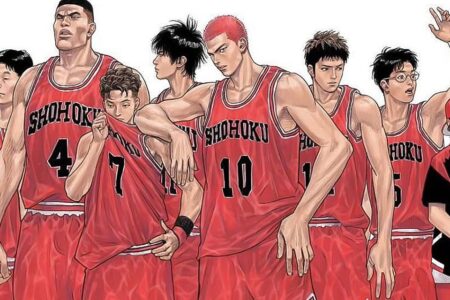 Genres: Sports
Chapters: 276
Status: Finished
Coming next among the best sports manga to read is "Slam Dunk" which is a popular basketball manga that is loved by many. It has achieved fame for its interesting story and well-developed characters.
A lot of people love slam dunk because it has a well-developed and interesting story that makes you want to keep reading more and more. the art style is also very appealing to manga fans who love this type of style.
slam dunk follows the story of a high school basketball player named Sakuragi who always tries to find ways to succeed in his ball games, specifically his rebounds full-time.
He has an attitude that puts him in all sorts of trouble, but his determination, talent, and team spirit will eventually lead him to an all-star career in a new team called "The Miracle Ten."
3. Run With The Wind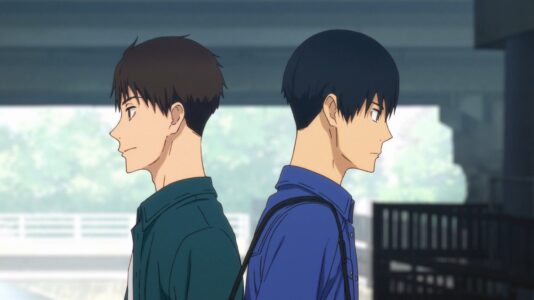 Genres: Drama, Sports
Chapters: 8
Status: On Going
Run With The Wind is a manga series by Shiuon Mura It tells the story of Haiji, who has an obsession with running and is determined to become a runner.
The story follows him as he enters Kansei University and meets new friends, rivals, and coaches on his journey to success.
This manga is perfect for those manga fans who enjoy sports manga as it contains plenty of humor, thrilling races, and inspirational quotes about the overall life.
2. Rough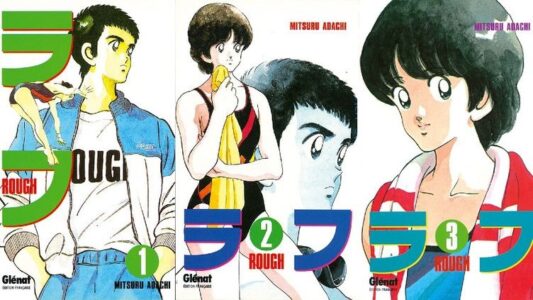 Genres: Comedy, Drama, Romance, Sports
Chapters: 119
Status: Finished
This is one brought to us by Mitsuru Adachi, "Rough" a Japanese manga published in 1987 with 119 Chapters in Total.
A rivalry between two families started 2 generations ago because of a cake, that led Yamato Keisuke, a promising freestyle swimmer, to be the competitor of Ninomiya Ami, a talented diver.
1. JoJo no Kimyou na Bouken: Steel Ball Run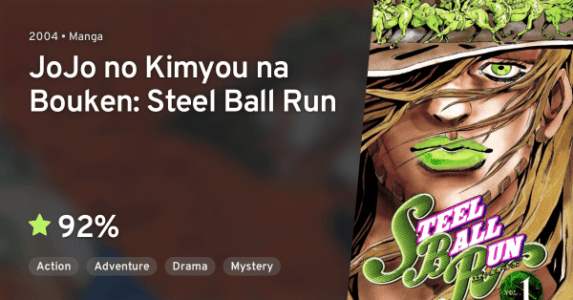 Genres: Action, Adventure, Drama, Mystery, Supernatural
Chapters: 96
Status: Finished
Finishing our List with this magnificent sports manga called "JoJo no Kimyou na Bouken: Steel Ball Run" which is the third part of the epic JoJo's Bizarre Adventure series.
The story follows one man who has to cross a country filled with different types of terrain in order to reach the finish line.
Along his path, he meets many other people and eventually learns that winning is not everything, but as long as one doesn't lose their humanity.
This manga is recommended for those who want to read manga that has an interesting story that features sports and action.