6. The Castle in the Sky  (Tenkuu no Shiro Laputa)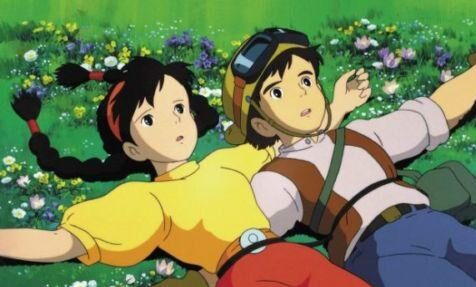 Studio: Studio Ghibli
Genres: Adventure, Fantasy, Romance, Sci-Fi
The Castle in the Sky is not only one of the best romantic anime movies but also one of the most popular animated films of all time. Young orphan Sheeta and her kidnapper, Col. Muska, are flying to a military prison when their plane is attacked by a gang of air pirates led by the matronly Dola. Escaping from a mid-air collision via a magic crystal around her neck, Sheeta meets fellow orphan Pazu, and the pair join forces to discover the mystical floating city of Laputa while pursued by both Muska and the pirates, who lust for the city's myriad treasures.
The movie aired back in 1986, and it spans themes of fantasy, adventure, love, and emotion. Produced by Studio Ghibli, the director Hayao Miyazaki has created an amazing work that has received critical acclaim and won several awards.
5. Weathering with You  (Tenki No Ko)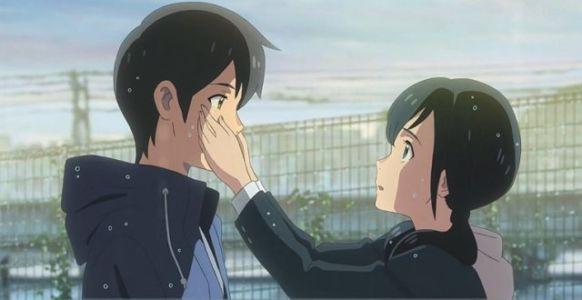 Studio: CoMix Wave Films
Genres: Drama, Fantasy, Romance, Slice of Life
Set during a period of exceptionally rainy weather, Japanese high school boy Hodaka Morishima runs away from his troubled rural home to Tokyo and becomes friends with an orphan girl, who possesses the ability to manipulate the weather.
Weathering with You is among the best recent anime movies that tell us a heartwarming romance story of runaway kids who end up struggling to decide what's right for them while fighting against society and the adults that oppose their choices.
4. Josee The Tiger and The Fish  (Josee to Tora to Sakana-Tachi)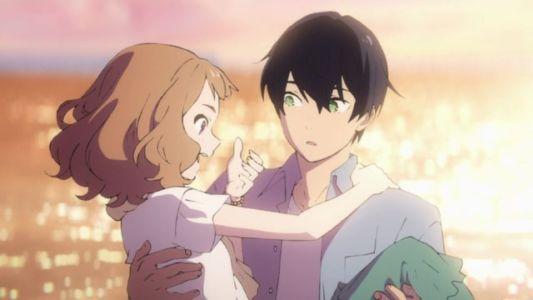 Studio: Bones
Genres: Drama, Romance, Slice of Life
There are tons of great romantic anime films that have been created, but I have done my best to only bring you with titles that are worthy of being called the "Best Romance Anime Movies", be it old films or new ones what matters the most is that you will enjoy every moment during watching these animation works, and Josee to Tora to Sakana Tachi is the best example.
This is a youth romance drama that focuses on college student Tsuneo and dreamer Josee, who lives her life without the freedom to move. Love does not come easy in her world, but sometimes with hard work love can happen. Josee used to spend most of her days reading books and painting as she is introduced to Tsuneo by chance. It's time for her to face the world.
3. Howl's Moving Castle  (Howl no Ugoku Shiro)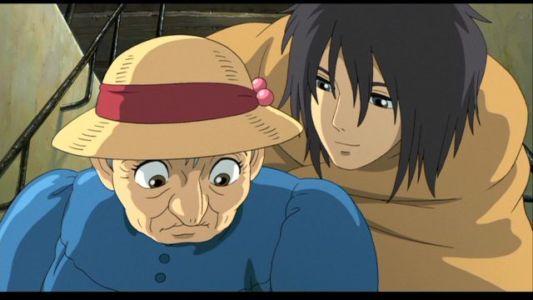 Studio: Studio Ghibli
Genres: Adventure, Drama, Fantasy, Romance
Howl's Moving Castle is considered one of the best anime movies of all time, it is a Japanese film directed by Hayao Miyazaki. And was released in 2004 and is based on the novel of the same name.
The film focuses on Sophie Hatter, a young woman who gets cursed while she is walking through a dark wood after she discovers an old moving castle. She enters the castle and meets Howl. However, The witch Lauren Bacall was not pleased with their budding relationship and casts a spell on young Sophie to turn her into an old woman.
To return to normal, Sophie must follow Howl and other weird companions. Along the way, they face dangers from outside and inside of their kingdom.
2. Your Name  (Kimi no Na Wa)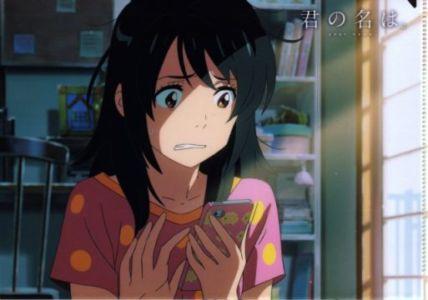 Studio: CoMix Wave Films
Genres: Drama, Romance, Supernatural
Your Name is a 2016 Japanese animated romantic comedy-drama film directed by Makoto Shinkai and written by Masayoshi Kawara. The story follows two teenagers, Taki Tachibana and Mitsuha Miyamizu, who swap life stories through a mystical phenomenon.
Fans of the hit romantic suspense movies will want to get their eyes on this masterpiece work that follows the intertwining of Two strangers' lives and bodies. And as time goes on, will distance be the only thing to keep them apart?
Your Name is often referred to as the highest-grossing anime movie of all time, surpassing the previous record-holder "Spirited Away". It was also the first anime movie nominated for a Best Picture Oscar in history.
1. A Silent Voice  (Koe No Katachi)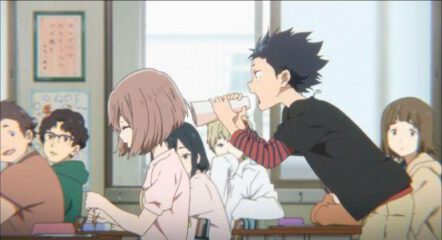 Studio: Kyoto Animation
Genre: Drama, Romance
A Silent Voice is an incredible anime film. It's a simple story but one that has such important and moving themes and messages–the kind of those good anime movies you want to see again and again.
Koe no Katachi is a romance drama anime movie about a deaf girl who is discriminated against, bullied, and tormented by her classmates throughout her school life and eventually transfers to another school. Years later, one of her main tormentors comes to apologize for what he did in his youth.
The film is set against the backdrop of bullying that targets the deaf community. It tackles issues such as understanding, prejudice, and society's treatment of people with disabilities.