20. Words Bubble Up Like Soda Pop  (Cider no You ni Kotoba ga Wakiagaru)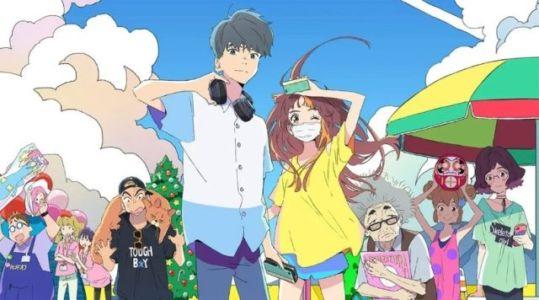 Studios: Signal.MD, Sublimation
Genres: Romance, Slice of Life
Words Bubble Up Like Soda Pop is among the newest romance anime movies released in 2021. The story is about the use of words and music to bridge a gap between someone who struggles with communicating and someone who struggles with expressing themselves. These two meet in a mundane suburban shopping mall but explore how they can connect. Cherry is the boy who always wears headphones and puts the feelings he cannot utter into his hobby, Japanese haiku poems. While Smile is a girl who usually wears a mask to conceal her large front teeth, for which she has dental braces.
Hence, "Words Bubble up Like Soda Pop" is a good slice of life anime movie that includes the main themes of music, friendship, understanding, love, and acceptance.
19. Children Who Chase Lost Voices  (Hoshi Wo Ou Kodomo)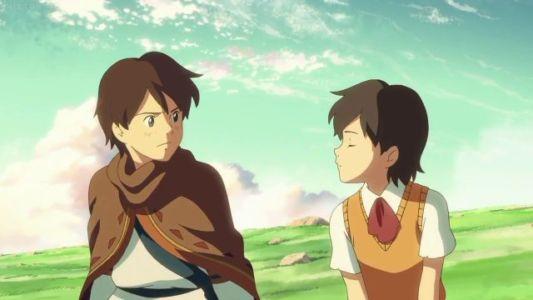 Studios: CoMix Wave Films
Genres: Adventure, Fantasy, Romance
Asuna Watase, a high student, is taking care of the house while her mom is absent. Her only source of entertainment is listening to a crystal radio in her secret hideout.
One day, she stumbled upon a rhythm that she wasn't familiar with, and heard a melancholy melody, that was different from what she had been listening to before.
In a flash, an enigmatic young man named Shun appears out of nowhere and saves her from an unknown creature, Asuna is dragged on a long adventure across the land of lost memories. This strange journey will immerse her beyond her imagination, which turns her previous simple melodic life into a complex requiem.
18. Hello World
Studio: Graphinica
Genres: Drama, Romance, Sci-Fi
Hello World is a 2019 Japanese animated science fiction romantic drama film. Believe me, Sci-fi romance anime movies like this are rare to find, and this one is a beautiful film that deserves more recognition, as it doesn't get the attention it deserves.
The movie presents itself as a story where a male high school student, Naomi Katagaki, meets someone who claims to be Naomi from 10 years in the future.
Now, There is a lot of pressure to change the future and save their classmate, Ruri, who the younger Naomi begins dating three months ago.
17. 5 Centimeters per Second  (Byousoku 5 Centimeter)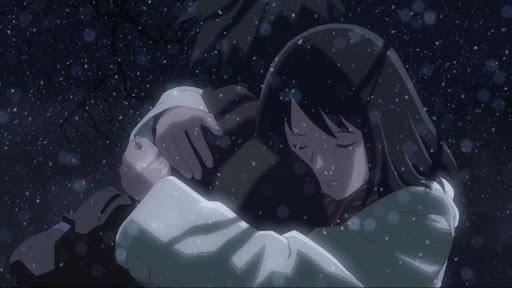 Studio: CoMix Wave Films
Genres: Drama, Romance, Slice of Life
This is among the best romance anime movies to watch that explore what happens when two people are in love but are not meant to be together.
Takaki and Akari were childhood friends, but circumstances make it harder for them to remain in contact. Despite the passage of time and growing distance between them, their shared memories knit a link in time that holds on.
This drama revolves around the heart-wrenching pain of being unable to keep in touch with your loved one during a long-distance relationship. Takaki and Akari cling to the hope of seeing each other again, but it is impossible with so many obstacles in their path. They hurt themselves and the people around them, as they seem to live a half-hearted life.
16. Ride Your Wave  (Kimi to, Nami ni Noretara)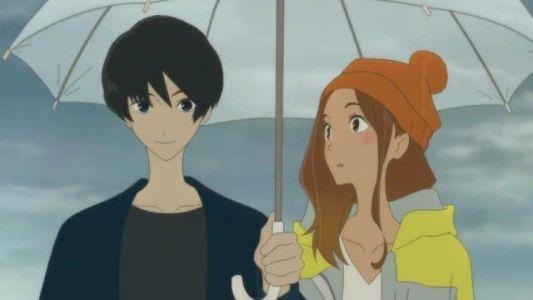 Studio: Science SARU
Genres: Drama, Romance, Supernatural
Among the best anime movies with a love story is Ride your Wave, which kicks off the story when the apartment building Hinako is staying in starts on fire, she is saved by a talented firefighter named Minato. After they meet, the two soon become friends and form an acquaintance of their own. Hinako is a surfer and she starts to teach Minato how to surf. Over time, they fall in love and start a gentle and devoted romance.
However, a terrible accident will result in the death of her firefighter boyfriend. After such an unfortunate experience, Hinako was stricken with severe depression. However, she must learn how to overcome these tough moments, and find joy and purpose in life once again.
15. The Cat Returns  (Neko no Ongaeshi)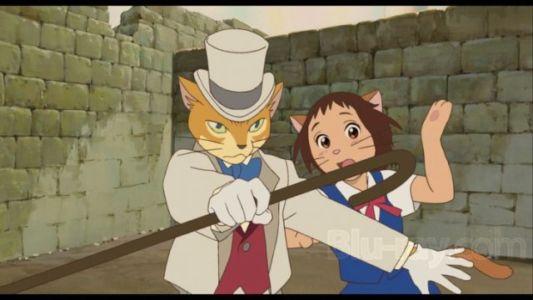 Studio: Studio Ghibli
Genres: Adventure, Drama, Fantasy
Haru, a high school student from Japan (Chizuru Ikewaki) rescues a cat and discovers that it's a prince named Lune (and you know how these things go). Out of gratitude, the Cat King asks her to marry his son Lune, which she happily agrees to do.
What happens in Haru's world when she is taken to the Cat Kingdom is defined by preventing her to return home. The Baron, along with Toto who has been brought back to life, will do their best to provide Haru with what she needs to leave and get her freedom.
14. From Up on Poppy Hill  (Coquelicot-zaka kara)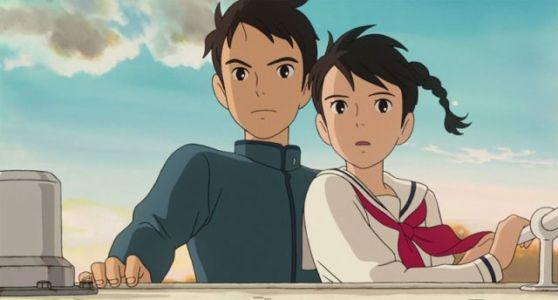 Studio: Studio Ghibli
Genre: Romance
It's 1963 and Japan is amid swift modernization, leaving behind the Second World War's painful memories and focusing on a brighter future, symbolized by the coming year's Tokyo Olympics.
From Up on Poppy Hill is a Japanese animated movie that takes place in 1963 in Japan. The story explores a teenage romance in which there are many surprising plot twists that end up with uplifting results. The film had that sense of easy pace and simplicity about it, reminiscent of iconic Ghibli films such as "Only Yesterday" and "Whisper of the Heart."
13. The Anthem of The Heart  (Kokoro ga Sakebitagatterunda)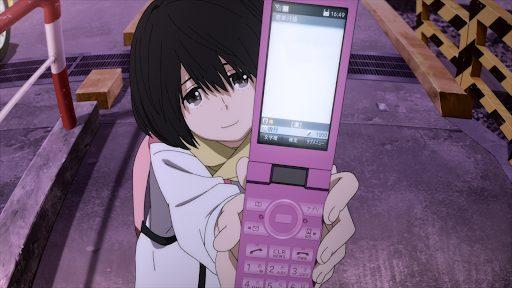 Studio: A-1 Pictures
Genres: Drama, Romance
"The Anthem of the Heart" is an anime film by the creators of the popular romance series "Anohana" and "Toradora." It shows it is okay for people to express their true feelings.
The story revolves around a girl who breaks up with her family due to her cruel words and from that time she struggles with guilt, remorse, and regret. Those various negative feelings manifest into an Egg Fairy that cursed her by sealing her mouth, so she would never hurt somebody with careless words again,
However, when she was forced to sing in a musical, much to her surprise, she found herself able to express her feelings and thoughts through singing.