Anime that will Hits you Right in the Feels.
3. Anohana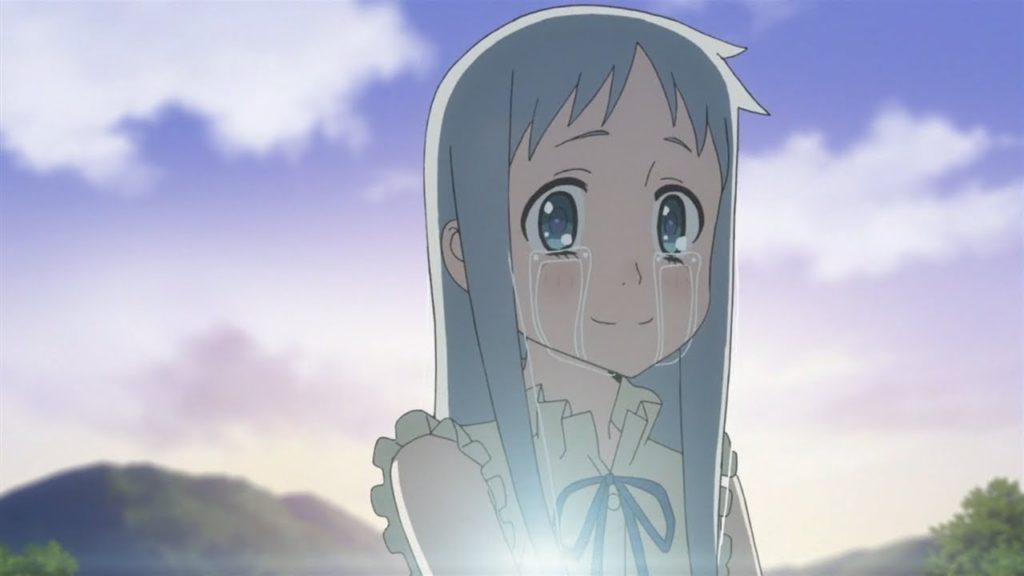 Jinta and his group of childhood friends grew apart over the years following the death of one of them, Menma.
Jintan, is currently aimless in life spending his days missing school and playing games.
One day the died Menma appears in front of him, She states that he may be able to see her because of a wish she would like fulfilled but is unsure of what that may be.
Due to Menma appearance, we will see the group gather once more, their mission is to fulfill Menma's last wish.
Genres:

 Slice of Life, Supernatural, Drama
---
2. Your Lie in April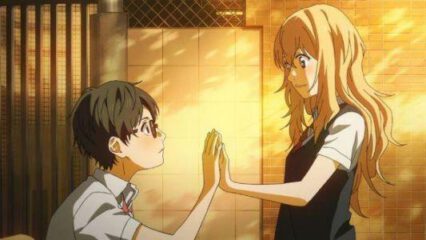 This anime might just break your heart, the story consists of Love, Loss, and Music, that will Hits you Right in the Feels.
A piano prodigy who lost his ability to play after suffering a traumatic event in his childhood is forced back into the spotlight by an eccentric girl with a secret of her own.
Kousei Arima, A piano Prodigy who after an accident, he became unable to hear the sound of his own piano.
Kousei  lives his music carrer behind, and starts living a boring life, with no goal at all. untill one day, everything will changes when he meets a pretty violinist, Kaori Miyazono.
Kaori will turns his life upside down and forces him to face the world of music once again.
Your lie in April focus on the process of Kousei's recovery as he discovers that music is more than playing each note perfectly, and a single melody can bring in the fresh spring air of April.
Genres:

 Drama, Music, Romance, School, Shounen
---
1. Clannad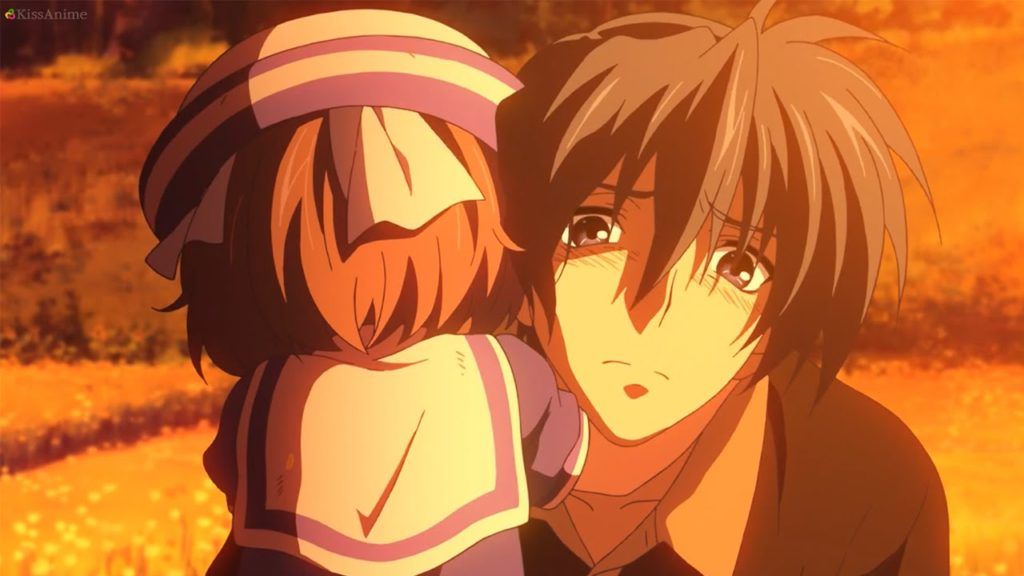 This is one of the best romance anime of all time, although it will make you cry like a bitc*.
the story follows A high school delinquent student who cares little about school.
One day, he meets a lonely girl who had to repeat a year while all her friends finished high school.
Nagisa claims they are now friends, but Tomoya walks away passing the meeting as nothing.
He decides to hang out with her and soon meets more friendly students.
As Tomoya spends more time with these friends, he learns more about them and their problems.
He decides to help each one overcome her obstacle, thus, he begins to think that life isn't as dull as he once thought.
Episodes:

Two Seasons (48 Sub/Dub)
Genres:

Comedy, Drama, Romance, School, Slice of Life, Supernatural
Here is a List of Some Good anime News Websites: animemotivation