"Anime that will Hits you Right in the Feels " is the Anime list we want to cover today, its known that Almost all anime fans, are used to watch anime that are action, comedy, romance themed.
Hence,  there are out there some anime shows that if you got the chance to watch you will never forget, be it sad, tragedy, or cathartic stories,  seeing these kind of animes is sometimes much better than the typical light and pleasant stories.
Because life isn't always shiny and we can learn so much from the agony and hardships  of others, and in this harsh world we live in, this is what our heart truly needs.
---
Check Also:  11 Anime Where Bad Girl Fall in Love with Good Boy
---
So here is a list of Some Anime that will Hits you Right in the Feels.
---
10. Tokyo Magnitude 8.0
What a Breath-Taking Anime, that will hits everyone right in the feels, the story follows Mirai Onozawa Middle school student, who is fed up with her family circumstances.
She wishes to tear everything apart. Unfortunately, these frustrated thoughts seem to come true when a magnitude 8.0 earthquake struck just a few moments later.
The fury of a major earthquake shakes the Kanto region; shocked, both kids witness the wrecking power of this natural disaster as it tears the city apart.
Later, They met  Mari Kusakabe, a motorcyclist and single mother who decides to help the kids. who wants to find their families.
Studios:

 Bones, Kinema Citrus
---
9. Violet Evergarden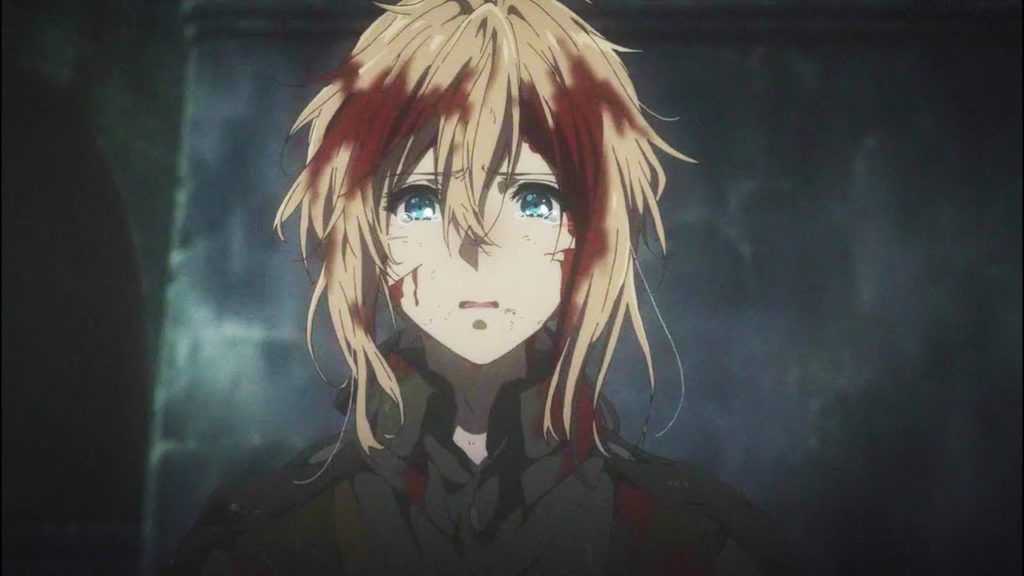 Violet Evergarden, a young girl a.k.a "the weapon,"  her sole mission was annihilate enemy lines, now she left the battlefield, wishing for a new life.
She starts working at CH Postal Service, she is deeply moved by the work of "Auto Memories Dolls," who transcribe people's feelings and thoughts into words.
So begins her adventure as an Auto Memories Doll, and discovers various people's emotions and shapes of love.
Genres:

 Fantasy, Drama, Slice of Life
---
8. Erased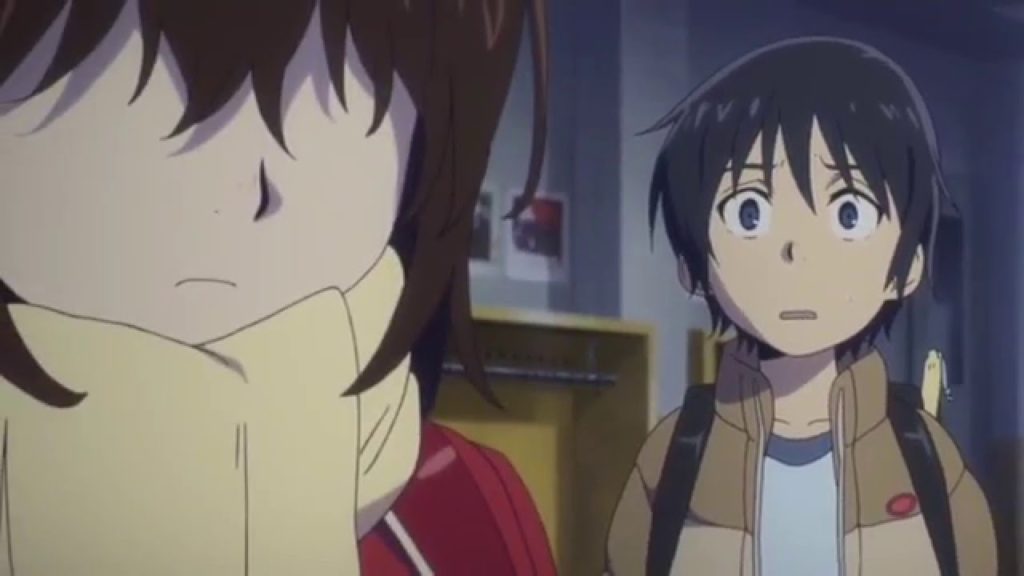 is sent back in time 18 years to prevent the events leading to his mother's death, which began with a series of kidnappings in his 5th grade year.
When tragedy is about to strike, 29 year old Satoru Fujinuma finds himself sent back in time before the accident happens.
Satoru is a mangaka who will use this powerful yet mysterious experience, which he calls "Revival," to back in time and tries saving many lives.
However, when he is wrongfully accused of killing his mom, Satoru is sent back to 18 years in the past.
Soon, he realizes that his mother's murder is somehow linked to the abduction and killing of his childhood friend Kayo Hinazuki. now he wants rectify everything.
Boku dake ga Inai Machi focus on Satoru who wants to corrects the wrongs of 18 years ago and while saving those he cares about in the present.
Genres:

 Mystery, Psychological, Supernatural, Seinen
---