5. Sword Of The Stranger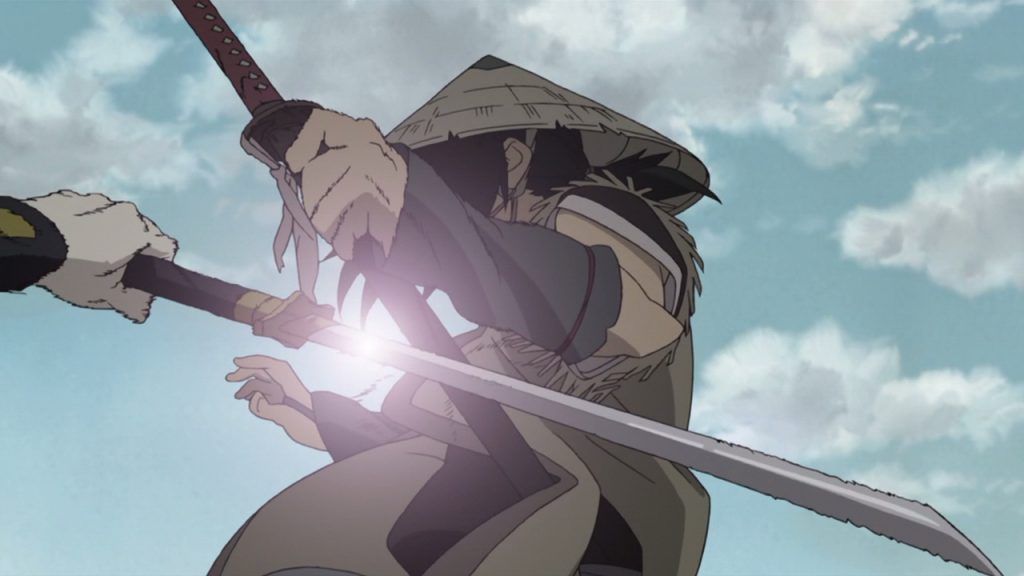 Synopsis:
Our samurai sword fighting anime List is getting epic! now behold one of the greatest masterpieces of all history! Sword of the Stranger depicts the story of A swordsman, who finds himself caught up in a struggle between morality, righteousness, and devotion.
So, let's follow our powerful samurai as he will save the helpless boy and his dog from their pursuers. Therefore, the three will set out on a perilous journey, it soon becomes evident that their path is riddled with danger.
4. Samurai Champloo – Unique Sword Fighting Anime tv show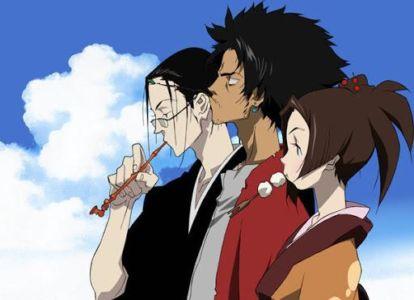 Synopsis:
Samurai Champloo is an Anime that has sword, Rap, and Comedy, the story of this masterpiece anime follows Mugen, a fierce, wild, ruthless warrior with a unique sword fighting style.
On the other hand, Jin has a more traditional style and the two samurai warriors are far from friends. So, as Mugen is wandering aimlessly through the city, he will stumble upon a teahouse where he meets Jin and Fuu.
Therefore, Fuu will ask the two swordsmen to come with her in search of a mysterious samurai that smells like sunflowers.
Read Also: 10 Anime Where Bad Mc Become Good as The Anime Progress
3. Rurouni Kenshin
Synopsis:
Here is a classic anime that you won't see such a series twice in your lifetime! this historical samurai anime follows Himura Kenshin, who is a vagabond with a dark past and sunny disposition. Not a ronin but a Rurouni, he was never a samurai, but an assassin of utmost skill in the Meiji restoration, who in the turning point of the war simply walked away.
His travels lead him to Tokyo in the 11th year of the Meiji era, where he befriends a female Kendo master, a former thief, a brawler, and a doctor all with their own secrets. Together they fight off the enemies surfacing from the dark past that Kenshin cannot escape.
2. Kimetsu No Yaba
Synopsis:
Yay…this is Kimetsu no Yaba one of the biggest hit of 2019, a new sword fighting anime series, which is set in the Taisho Period in Japan. The story follows Tanjiro, a kind boy who will find out that his family was slaughtered by a demon.
To make matters worse, his younger sister Nezuko, the sole survivor, has been transformed into a demon herself. Though devastated by this grim reality, Tanjiro resolves to become a "demon slayer" so that he can turn his sister back into a human, and kill the demon that massacred his family.
Read Also: Here are the 20 Best Anime Series With Demon Powers
1. Gintama – A Fun and a So Good Fighting Anime Series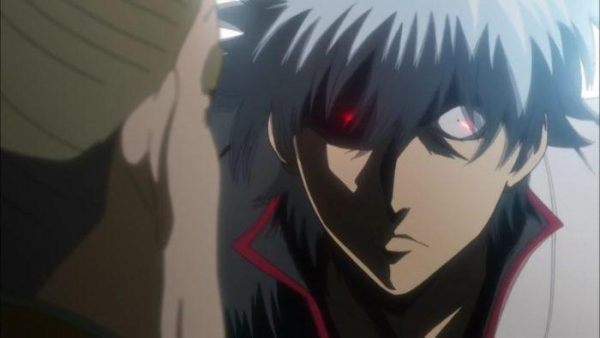 Synopsis
Epic Fights, Hilarious Moments, and unstoppable parodies welcome to the world of Gintama anime series where The Amanto, have prohibited the use of swords, and now the samurai of Japan are treated with disregard.
Gintoki Sakata is in love with sweets and works as a Yorozuya, so one might not expect that he was a great swordsman and still possesses the heart of the samurai.
Accompanying him in his jack-of-all-trades line of work are Shinpachi Shimura, Kagura, as well as Sadaharu, their oversized pet dog.
Of course, these odd jobs are not always simple, as they frequently have run-ins with the police, ragtag rebels, and assassins, oftentimes leading to humorous but unfortunate consequences.
Don't Miss: