What is the Net worth of Will Smith as of 2021?
Being an A-list star will probably make will smith one of the richest actors with a high net worth in the world.
Willard Carroll Smith Jr. is an American actor, producer, and rapper. He is considered the most powerful actor in Hollywood and one of the most loved actors in his career.
The net worth of Will Smith increased through his various endeavors, especially the salaries of films, singing, and advertising.
Will Smith has great popularity on social media, As of the time of this writing, he has:
46.6 million followers on Instagram,
8.85 million subscribers on YouTube,
37.9 million followers on Tik Tok.
| | |
| --- | --- |
| Full name: | Willard Carroll Smith Jr. |
| Born: | September 25, 1968 (age 52) |
| Nationality: | United States of America |
| Profession: | Actor, producer & rapper |
| Net worth: | US$350 million (2021) |
Will Smith Early Life
Will Smith was born in Philadelphia, Pennsylvania in 1968. His mother is Caroline Bright, director of the Philadelphia School Board, and his father is Willard Carroll Smith, a US Air Force veteran, and refrigeration engineer.
They separated when he was 13 years old.
Will Smith has an older sister named Pamela, and two younger brothers, twins: Harry and Ellen.
Smith had dreamed of becoming an actor and rapper since his childhood. He refused a scholarship to attend the Massachusetts Institute of Technology (MIT), and he never applied to college because he wanted to fulfill his dream.
Will Smith's Career
Will Smith started at the age of 16 when he met Jeff Tunes, the two began their rap career in a band they named DJ Jazzy Jeff & The Fresh Prince.
The band's first song was "Girls Ain't Nothing But Troubles", which went viral in 1986, and then their album "Rock the House" in 1987, which topped the 200 best albums and made Smith a millionaire even before he was eighteen years old.
In 1988, the two continued his success with the "He's the DJ, I'm the Rapper" album, which featured songs suitable for broadcasting on the radio such as Parents Just Don't Understand, Brand New Funk, and Nightmare on My Street.
The album won its first Grammy Award in the category Best Performance in Rap, followed by 1989 with the album "And in This Corner…" which continued to elevate the two young men to stardom.
His acting career debut in the 1991 sitcom "The Fresh Prince of Bel-Air", then he starred in several films from the 1990s until now, the most famous of which are:
Six Degrees of Separation (1993)
Bad Boys (1995)
Independence Day (1996)
Men in Black (1997)
Enemy of the State (1998)
Bad Boys II 2003)
I, Robot (2004)
The Pursuit of Happyness (2006)
Aladdin (2019)
Bad Boys for Life (2020)
Will Smith continued to be successful in his career, appearing in some of the most successful films around the world, and becoming one of the highest-paid actors in the world.
It is no wonder that as of 2021, the Net Worth of Will Smith is estimated to be $ 350 Million.
Will Smith Personal Life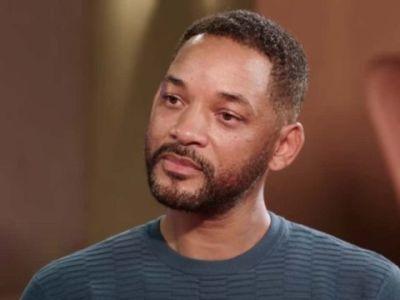 Smith married twice. He married Sheree Zampino for the first time in 1992 and their marriage lasted only three years, but they had a child in 1992, Trey Smith.
Then he married actress Jada Pinkett for the second time in 1997, to have their son Jayden in 1998 and their daughter Willow in 2000, and they both work in entertainment.
Will Smith Net Worth in 2021
The artist Will Smith is one of the richest artists in the world, as he has more than once topped the list of the most profitable works among the stars. Will Smith has an estimated net worth of $ 320 Million, in addition to his numerous cars and countless private possessions.
Salary From Some Of The Most Popular Films
As of this writing, his films have easily earned over $ 300 million.
He earned $ 20 million in upfront salary and $ 80 million in background points from Men In Black 3 thanks to his 10% cut-off gross.
Smith also has 20% of all Bad Boys 2, Hancock, and Pursuit of Happyness.
He earned $ 28 million from I,Robot.
In 2018, he earned $ 20 million to be a star on Netflix's Bright. Netflix is said to be paying Will $ 35 million to reprise his role in Bright 2.
Will Smith Cars and Properties
Will Smith owns many luxury cars: Bentley Azure, Mayback 57s, 1965 Ford Mustang, Cadillac Escalade, and Mercedes-Benz GL450.
Smith's family lives in a mansion located in Calabasas, Los Angeles, which has a cost of more than $ 50 million.
Additionally, the couple owns a 9,000-square-foot home located in the gated community of Hidden Hills, California. Also, a 9,200-square-foot ski chalet in Park City, Utah.
The Smiths have over the years owned $ 100 million worth of real estate worldwide.
Top 5 Quotes from Will Smith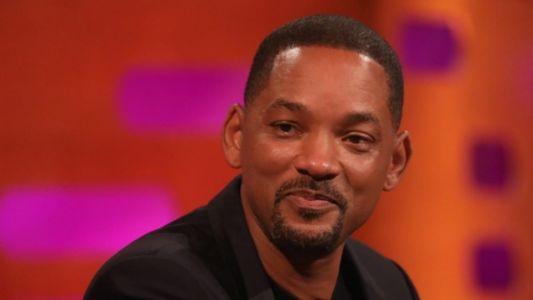 "Money & success don't change people, they merely amplify what is already there." – Will Smith
"Throughout life people will make you mad, disrespect you, and treat you bad. Let God deal with the things they do, cause hate in your heart will consume you too." – Will Smith
"If you're not willing to work hard, let someone else do it. I'd rather be with someone who does a horrible job but gives 110% than with someone who does a good job and gives 60%." – Will Smith
"Traditional education is based on facts and figures and passing tests – not on a comprehension of the material and its application to your life." – Will Smith
"For me, there is nothing more valuable than how people feel in a movie theater about a movie." – Will Smith
Don't Miss: The 30 Richest Actors in the World as of 2020