Hi everyone, in this article, we will talk about the top celebrity and famous people with the finest cars.
When you are a world-famous face and literally rolling in the money, of course, you want to spend it well, and what more could be better investment than own some luxury cars.
Sometimes looking at celebrities cars,  seems that they are constantly competing for the title of the best celebrity with the best car in the world.
Well, we're going to show you the best celebrities cars and you can come up with your own conclusions.
Let's get it on:
---
22. John Cena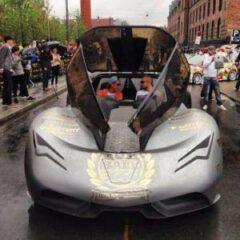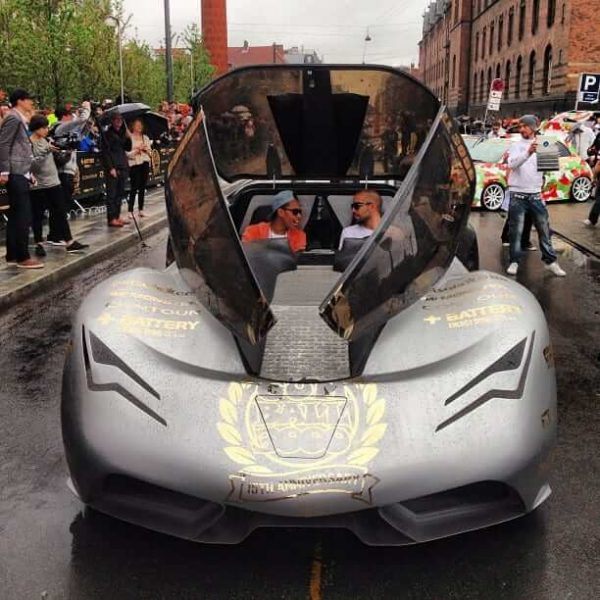 John Cena is a famous American Celebrity, he is: a wrestler, actor, rapper, and a television presenter.
He is currently signed to WWE on a part-time deal, is not only the winner of 25 titles but is also known as a sports car lover.
Today he owns 20 best cars in his collection and some exist in only one copy, but the pearl of his list is the vehicle known as the inCenaRator.
It was created as part of the show dream machines and it's a true work of automotive art not only because there's not another copy of it in the world but because of some details.
In our opinion, the coolest part is eight tubes located at the rear of the car, they're part of the exhaust system but can also shoot fire by far the best car for a tough wrestler.
Read Also: The Best New Cars of 2019 you Should Know about!
---
21. Floyd Mayweather: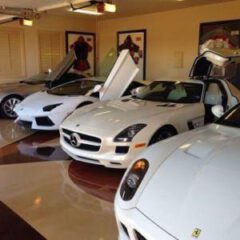 Floyd Joy Mayweather Jr. is an American professional boxing promoter and a former professional boxer.
He has two passions: boxing and money, the athlete is knwon to spends his money in a very special way, rather on a special scale.
His garage as so many celebrities; contains so many luxury cars, that you can even begin to doubt if they're for real, a car dealer from Las Vegas once revealed that is sold Mayweather eighty-eight cars, including Bentley's Ferraris Mercedes and as many as 14 Rolls Royces.
Interestingly most of the vehicles are white probably because it looks especially expensive and beautiful.
َAt the moment Mayweather's favorite car is a double coupe a Mercedes SLS AMG with a 570 horsepower v8 engine with a capacity of 6.3 liters range from $133,664 to $534,148
He was named the world's richest athlete three times, according to Forbes in 2015, and set a record of three hundred million dollars.
---
20. Jaden Smith:
Jaden Smith son of the actor Will Smith is only 20 years old and he's already among the richest celebrities thanks to his father.
when Jayden was just 17, he got an exclusive electric Tesla Model X.
if you're interested in modern cars you probably know that Tesla was supposed to enter the market only at the end of 2016, which means that Jayden was one of the first celebrities and owners to put his hand on it and the company confirms this.
however, they didn't specify how much this guy paid them but you can just imagine it according to open sources the price that has the Model X ranges from a hundred and thirty-two to a hundred and forty-two thousand dollars depending on the configuration.
by the way, this same Tesla appeared in the video for the song icon performed by Jayden.
---
19. Kim Kardashian: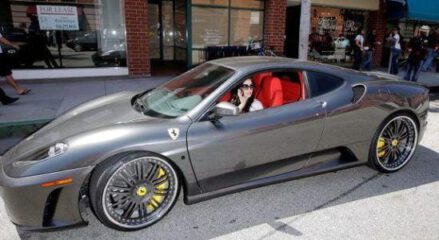 Kim Kardashian a magical beauty, born in October 21, 1980, she is a famous american reality TV presenter, pretty model, businesswoman, socialite, and actress.
She is among those celebrities too, who owns a group of private cars brands, most notably KKW Beauty and KKW in 2017.
Recently bought a Ferrari F430 for $ 186,925, paid 20% of the car's price, and supplemented the remaining amount with monthly installments of $ 3,812 per premium.
---
18. Marshmallow:
Marshmallow a successful DJ in a marshmallow shaped helmets, and an electronic music producer.
He bought a BMW i8 worth over a hundred and fifty thousand dollars.
the vehicle is an all-wheel-drive two-door coupe, its chassis and suspension are all made of aluminum, and the roof and doors of polycarbonate, the drag coefficient is naught point two six, the dashboard of the BMW i8 is located at the central head-up display and windshield.
this combination creates the impression of three-dimensional space, the most important information such as the speed and the roots are projected at the windshield in the background.
so that the driver doesn't have to even look at the dashboard, and that's very handy when you're wearing a huge helmet.
the innovative hybrid drive has a capacity of 374 horsepower and 570 Newton meters of torque it soaks only 4.4 seconds to accelerate from zero to a hundred kilometers per hour.
---
17. Kylie Jenner: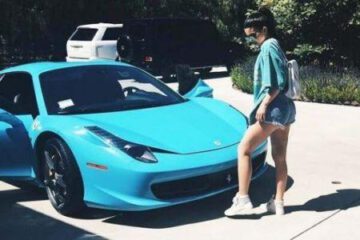 Kylie Kristen Jenner is an American media personality, who was born on August 10, 1997.
She has starred in the E! reality television series Keeping Up with the Kardashians since 2007 and she is also the founder  of the cosmetic company Kylie Cosmetics.
Kylie is the wealthiest member of the Kardashian-Jenner family, with a net worth of $1 billion.
She is seen driving a baby blue Ferrari 458 Spider which often turns heads. Before settling on blue, the 250k car has been silver and red, too.
She also owns a Mercedes G-wagon, Rolls-Royce Wraith, Ghost, and a rather modest Range Rover.
Kylie is one of the youngest celebrities that own such a luxury car on this list.
---
16. Paris Whitney Hilton and Bentley GT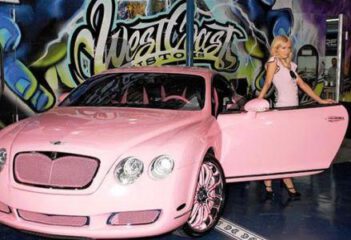 Paris Whitney Hilton born February 17, 1981, is an American media personality, businesswoman, socialite, model, singer, actress, fashion designer, and DJ.
She is a great-granddaughter of the founder of Hilton Hotels, Conrad Hilton
American star Paris Hilton bought one of the best celebrity cars which is Bentley GT, that designed for younger drivers, at a value of $ 285,000, as a gift for her birthday.
She preferred to paint it with the color pink in the interior and exterior, including That includes tires, interior seats, and a dashboard with diamonds added to it, and Paris has signed every part of the car.
---
15. Odell Beckham Jr:
Odell Cornelious Beckham Jr is a famous American football wide receiver for the Cleveland Browns of the National Football League.
He managed to buy Rolls-Royce Cullinan in age 27 years, a high price of about $325,000.
This best car for celebrity It has custom painted 26" Forgiato wheels, floating Rolls-Royce center caps, dog pound orange wrap, and a custom hood emblem.
---
14. Paul Pogba: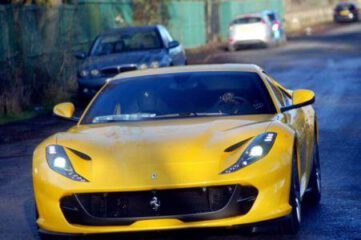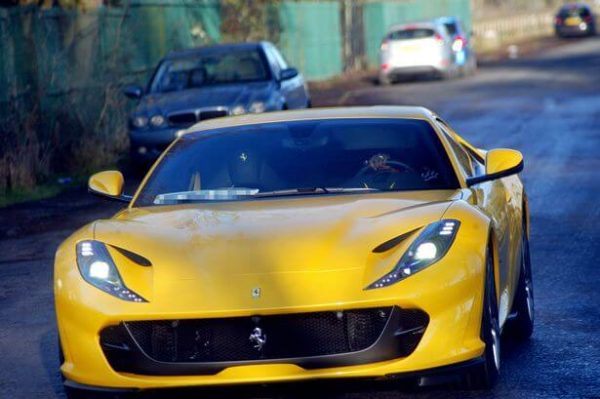 don't wonder about seeing soccer players in this list of celebrities that owns the bestest cars, yeah, simply because they have salaries that may allows them to buy islands, and stuff you cant even dream of!
here we have Paul Labile Pogba a 27 years old, a French professional footballer who operates primarily as a central midfielder.
He plays for Premier League club Manchester United and the French national team. Known as a deep-lying playmaker.
Pogba was recently spotted with the latest high-powered Ferrari 812 superfast, that worth a whopping $350,000.
The Ferrari 812 Superfast is a front mid-engine, rear-wheel-drive grand tourer, made by the Italian company Ferrari.
And it first appeared in Geneva Motor Show in 2017.
That's not the only exotic sportscar in Pogba's possession, as he also owns a Rolls-Royce Wraith!
---
13. P. Diddy: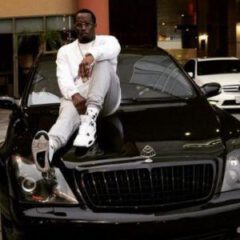 this is a unique celebrities buzz on this list, Yeah, Imagine that P. Diddy, who is American rapper is not only wons the finest cars out there! but also he bought a Mercedes Maybach car as a gift for his son Justin on his 16th birthday, for $ 360,000.
Justin was the spoiled boy for his father, as one of the Magazines said: that he once asked him for some cash, so he gave him $ 10,000, and when asked why he did this, he said that he likes to give the children what they want, and this way he wants to raise his children is on.
The Christmas party was shown on the American MTV channel, where he stayed in a club (M2) in New York in the presence of 1000 friends, including singer Snoop Dogg.
---
12. RICK ROSS: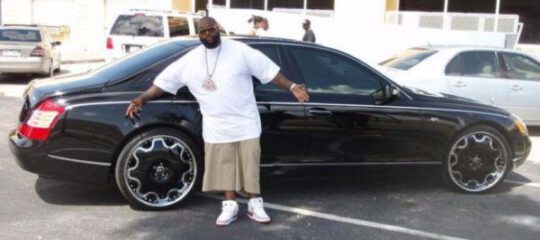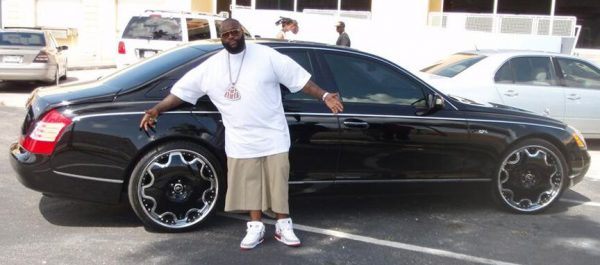 Rick Ross, is an American rapper, songwriter, entrepreneur, and record executive.
Ross bought one of the cars which actually starting to lose value, and many celebrities are staying away from them, it MAYBACH 57.
The original price of this car is around $381,000.
Maybach 57 has between 543 to 620 horsepower and reaches 60 MPH 5.1 seconds.
The car was manufactured in Germany and just over 3,000 of them were made.
Check Also: The Best 20 Electric Cars you Should Know About
---
11. David Beckham: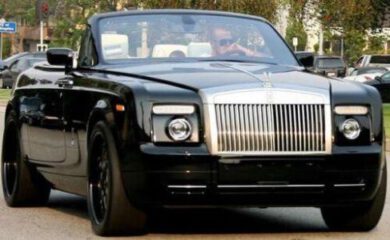 David Beckham age 44 years, is an English former professional footballer. He played for were Manchester United, Real Madrid, Los Angeles Galaxy, Preston North End, AC Milan, Paris Saint-Germain, and the England national team.
Bought Rolls-Royce Phantom convertible for $ 407,000, and he had previously driven an Audi, Bentley and Chevy Camaro,
He always liked black In all of these cars.
Rolls-Royce builds the cars that most celebrities love, and for a great price.
---
10. Jay Leno: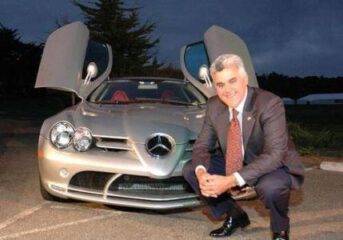 Jay Leno is an American businessman owns a huge private garage with 170 unique cars.
But this did not stop him from buying Mercedes-Benz SLR for $ 450,000.
He has confirmed that Mercedes McLaren SLR is his favorite among the cars series he owns.
The Touring Car is one of the fastest cars in the world with a 5,8-liter supercharged V8.
Designed in cooperation between Mercedes-Benz and McLaren Automotive.
This car is not owned by many celebrities due to its high price.
---
9. Chris Evans: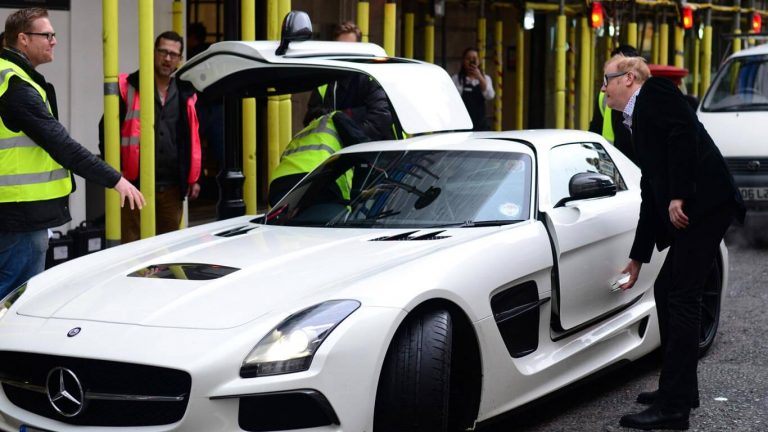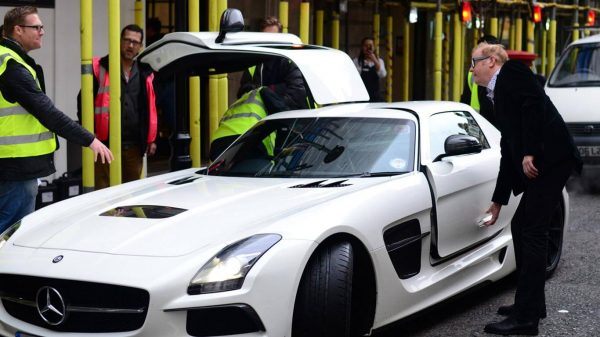 Christopher Robert Evans is an American actor. He first gained attention in 2005 as the Marvel Comics character Human Torch in Fantastic Four and its 2007 sequel and later gained further worldwide.
He bought one of the newest best cars: SLS AMG Black Series, this model of car honors the reputation and increases the value of celebrities.
Only with an estimated price of $550,000.
---
8. Nicolas Cage: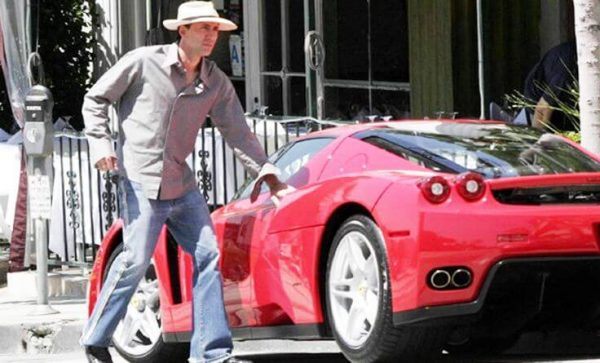 American actor and producer Nicholas Cage bought a $ 670,000 Ferrari Enzo, running at a top speed of 221 mph and pumping about 399 hp, and has also appeared in several films, such as Charlie's Angels: Full Throttle.
However, Nicholas fell into great financial difficulty, and he could not pay the tax fees on real estate investing.
So, his only option left is to sell this car and some other properties so that he could pay the tax fees.
---
7. Jerry Seinfeld: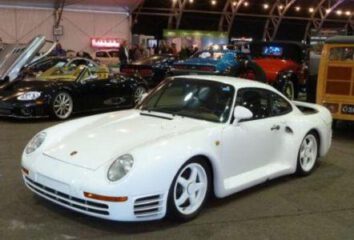 Jerry Seinfeld is a famous TV comedian and actor, he developed the sitcom Seinfeld for NBC with fellow comedian Larry David.
He bought a Porsche 959 for $ 700,000, so he owns one of the 337 copies of this car worldwide.
Has a special mechanic who checks the car regularly to maintain quality standards and put the appropriate temperature in the garage.
---
6. Kanye West: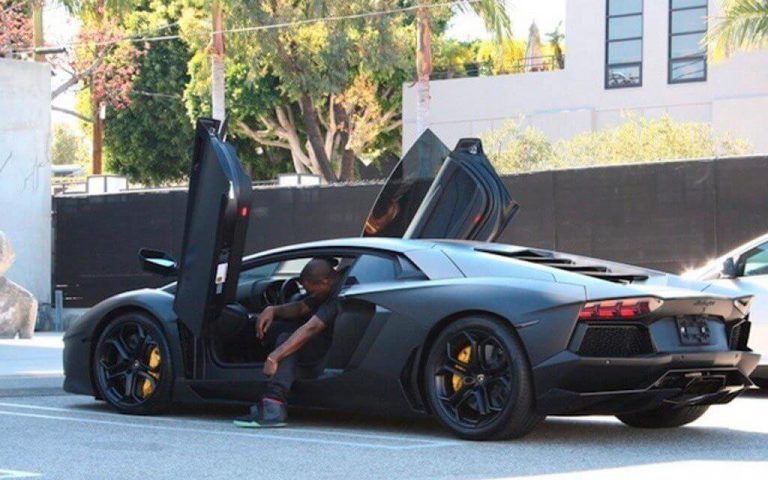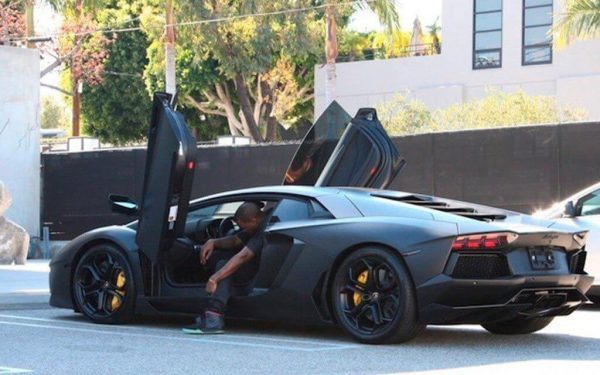 Kanye Omari West is an American rapper, singer, songwriter, record producer, entrepreneur, and fashion designer.
Yeah this Dude is one of the luckiest celebrities to own the Lamborghini Aventador, which is an exclusive lambo cars model that costs him around $750 thousand.
This car is one of the most powerful Lamborghinis ever made, that boasts a 729 HP 6.5-liter V12 engine, and can hit 60 MPH in 2.8 seconds. It's also possible to reach a top speed of around 217 mph.
---
5. Cristiano Ronaldo:
Cristiano Ronaldo is a Portuguese professional footballer who for many years being ranked the best soccer player of the world, now he plays as a forward for Serie A club Juventus and captains the Portugal national team.
He did actually purchase another mechanical masterpiece that was built for speed and luxury. The McLaren Senna, a track-bred super-sports car for the street.
Being a limited edition McLaren make, the Senna costed the ace footballer about £750,000.
---
4. Simon Cowell: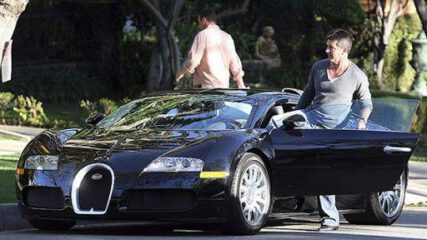 Simon Cowell is a presenter, an English producer, jury member of the American X-Factor Committee, and one of the most expensive men in the artistic community.
we know that just few celebrities can afford to but the expansive Bugatti cars, He is one of them as he bought a black Bugatti Veyron sports car, which costs $ 1,700,000 after a friend persuaded him to buy it when he saw her at a Beverly Hills car showroom.
It is considered one of the fastest cars in the world, traveling about 276 mph, with a 7-speed transmission, its engine pumps 1000 horsepower.
---
3. Drake: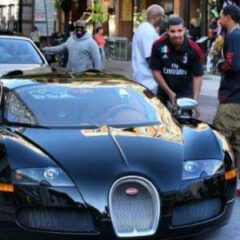 Drake a 33 years old, is a Canadian rapper, singer, songwriter, executive producer, actor, and entrepreneur.
this celebrity owns many great cars like many other celebrities, but as usual everyone has only one favorite car, So, for the rapper Drake it's definitely his Bugatti Veyron.
Drake also owns a Bentley Continental worth 280 thousand four hundred dollars, a rolls-Royce phantom a Maybach 62s, a Lamborghini Gallardo, he also has a Bentley Mulsanne for three hundred and forty thousand dollars, a powerful Gravis 850 6.0 by turbo coupe a perhaps.
We wonder how he decides which car II should take today and this isn't the complete list.
---
2. Bryan Williams (Birdman):
Bryan Christopher Williams, better known as Birdman, is an American rapper, CEO, and businessman.
Oh My God! His wealth is more than $ 110 million.
He bought a Bugatti Veyron at a price of $ 2,000,000, and in addition to the fact that this car is the fastest, it is also one of the most expensive cars in the world that just a few lucky celebrities can afford to buy.
The reason for the high price of the car lies in choosing the red color and making some adjustments and improvements to it from the inside.
The car is equipped with a w16 four-wheel drive engine, which pumps 1000 hp and 992 feet of torque, and runs at a speed of 267 mph.
See Also: The 20 Best Electric Bikes to Ride in 2020
---
1 . Jay Z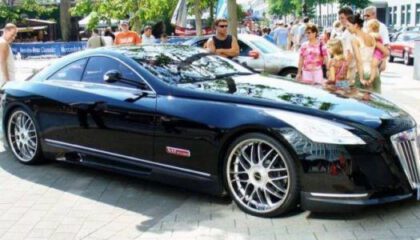 Hey, Behold an American rapper called Jay Zn that his songs rechead the whole ears of the world! and he is ranked as number one in this list of the best celebrities cars owners, which is not surprising, a he is a famous American rapper, songwriter, record producer, record executive, and businessman.
In addition to all of his skills and professions, he also possesses great wealth as the official owner of the basketball club in Brooklyn. Which make Him considered as one of the top richest and wealthy persons in the world nowadays.
This man owns an $ 8,000,000 Maybach Accelero, and he has shot the video of his last song titled "lost one" with this car, which has a speed of 218 mph with a V12 engine.
Thats the end or article, we hope that you have enjoyed it, and if you Wanna Check out or Buy Some used Celebrities Cars, Just Visit this website: Celebrity Cars