Top 20 Richest YouTubers In The World As of 2022 
Who are the richest Youtubers in the world? well, before we start depicting the list of the Best YouTubers with the highest net worth! keep in mind that at the time of the creation of YouTube in 2005, who would have thought that YouTube would continue to shape politics and create a new kind of good-paying job?
Well, YouTube has become a profession in its own right: one that can actually be very lucrative for so many talented video creators.
So, with no further ado, let's find out from this article who are the richest YouTubers with the highest net worth as of 2022!
20. Roman Atwood
Roman Atwood Net worth: $14.5 million
Kicking off the list of the richest YouTubers with Roman Atwood, a video creator who has two YouTube channels. Therefore, it's obvious that he would have the highest net worth estimated to be $14.5 Million.
The two YouTube channels are one that features vlogs and the other that shows epic prank videos. His pranks led to a movie called Natural Born Pranksters and he has his own merchandise collection too.
19. David Dobrik
David Dobrik Net worth: $ 15 million
The Slovak-American video blogger, actor, and social media personality is the new addition to this list of the richest YouTubers with the highest net worth.
His social media on YouTube and recently TikTok made him one of the most popular names out there, making his debut on Vine, which catapulted him to this list.
18. MrBeast (Jimmy Donaldson)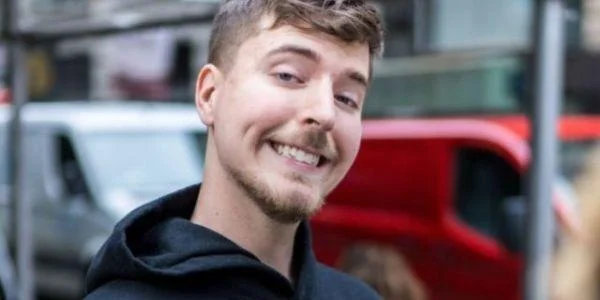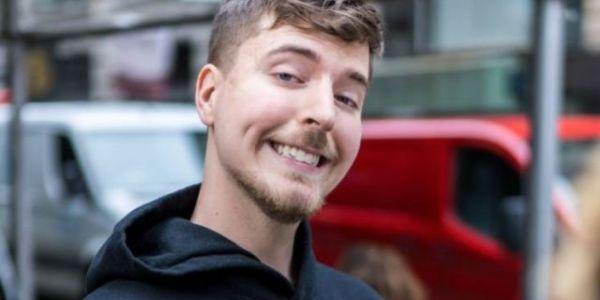 MrBeast Net worth: $ 16 million
MrBeast is famous on Youtube for being a pioneer in philanthropy, and regularly giving out big sums of money to strangers or adopting an entire shelter from little rescues. But it also bagged a large portion of its merchandise sales and sponsorship with brands like Microsoft and Electronic Arts.
However, MrBeast is not only among the richest YouTubers but also he is alleged to be reinvesting most of the profits into his video production, as he has spent up to $300,000 to produce a single video (up from $ 10,000, just a few years ago).
17. Blippi (Stevin John)
Blippi Net worth: $ 16 million
American artist Blippi is a rich YouTuber, who located a niche on YouTube in 2014 and started launching educational videos for kids to appeal to this age group. One of his brands is a blue and orange beanie, blue shirt, orange suspenders, and tie – colors that appeal to his youthful viewers.
He allegedly found his career while watching his 2-year-old nephew watch low-quality YouTube videos. Today, he is one of the richest YouTubers, and much of his earnings come from a retail empire that includes games, accessories, and digital videos.
16. John Green
John Green Net worth: $ 17 million
Creating content on YouTube is really just a very profitable fringe, for John Green. He and his brother Hank own several YouTube channels with the highest net worth, including a famous educational channel series. However, John's most notable success is being the best-book-seller and an award-winning writer of novels like The Fault in Our Stars.
15. DanTDM
Net worth: $ 18.5 million
DanTDM – or Daniel Middleton is a wealthy Youtuber who started his first YouTube channel in 2010, which was dedicated to the popular franchise Pokemon. Furthermore, In 2013, he started another gaming channel targeting children ages 5-10 with a primary focus on Minecraft. Then, he starred in a web series where he created his best-selling graphic novel.
14. Logan Paul
Logan Paul's Net worth: $ 19 million
Logan Paul first started making a name for himself on Vine, and simultaneously he started his YouTube channel in 2013. He also has some acting roles in TV series like Law and Order: Special Victims Unit and collaborated with Dwayne Johnson. However, even if he is one of the most popular and richest YouTubers in the world, Logan, like his younger brother Jake, has been involved in quite a few controversies.
13. Jake Paul
Jake Paul's Net worth: $ 20 million
Jake Paul is another rich Youtuber to follow, he first became famous on Vine, as he started posting videos when he was 16. This got him to play a role in the comedy series Bizaardvark. Then, after leaving the series, he started focusing on YouTube, where his videos are mostly vlogs and prank videos that got him into many controversies many times.
12. Lily Singh
Lily Singh Net worth: $ 20 million
Lily Singh has definitely been doing it right and she is among the richest female YouTubers with the highest net worth of $ 20 Million. The Canadian superstar, who also goes by the name Superwoman, started posting comedic videos on YouTube in 2010.
She has collaborated with a bunch of famous personalities, including Seth Rogen, one of the richest Canadian actors. Furthermore, Lily also has her own TV show and is recently considered one of the strongest people in the world of comics.
11. Preston Arsement
Arsement Preston's Net worth: $ 20 million
The wealthy video creator Preston Arsement has then made it onto this list as the richest YouTuber, thanks largely to his Minecraft and video game content. He has been famous for broadcasting himself playing games like Fortnite, Call of Duty, and Minecraft, and has developed a strong following on the game streaming platform Twitch in addition to YouTube as well. It now also operates Minecraft servers that players play to access, with optional in-game purchases of virtual goods.
10. Nastya (Anastasia Radzinskaya)
Natsya Net worth: $ 20 million
Anastasia Radzinskaya is a Russian-American rich kid Youtuber who became better known as Nastya and Stacy, Radzinskaya was born in Krasnodar, Russia in 2014, and has already sneaked into this list at a good rank among the richest YouTubers in the world.
Focusing on family-friendly content, she runs several channels with her parents, including Like Nastya, Stacy Toys, Stacy Show, and more, making her one of the wealthiest YouTubers kids with the highest net worth in the world.
9. James Charles
Charles James' Net worth: $ 22 million
James Charles is a famous, rich YouTuber, and is considered it living proof that beauty gurus don't necessarily have to do Drag Queen make-up. The controversial YouTuber specialized in beauty and makeup has become CoverGirl's first male model when he was only seventeen years old.
8. VanossGaming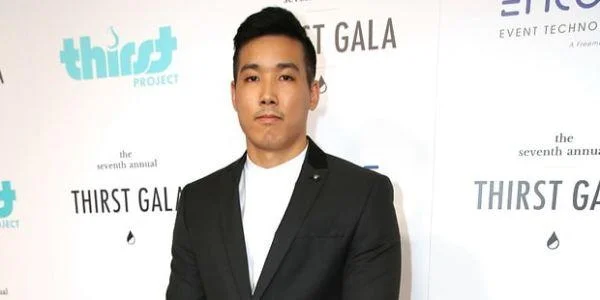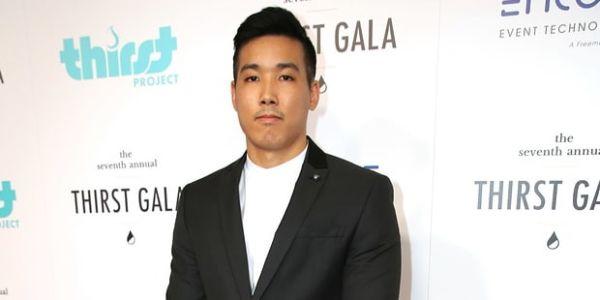 Vanossgaming Net worth: $ 25 million
Do it right and being a social media influencer can be one of those jobs in Canada that pays more than $ 400K annually. VanossGaming is the nickname of Evan Fong, who was definitely doing it right till he became one of the richest YouTubers in the world. He started by creating game videos for YouTube and since then has been involved in creating video games. This wealthy Canadian YouTube star is also a music producer.
7. Ninja (Tyler Blevins)
Ninja's Net worth: $ 25 million
Ninja aka Tyler Blevins broke Twitch's record for the largest concurrent viewing audience and then broke that record again a month later. On YouTube, he is often popular for streaming Fortnite. Besides the money he makes from broadcasting, he has some lucrative sponsorship deals.
6. Rhett and Link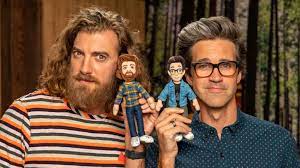 Rhett Link's Net worth: $ 30 million each
The duo, Rhett McLaughlin and Link Neal, are personalities, comedians, among the richest YouTubers, and actors who are best known for their comedic videos and songs. They have since capitalized on this success in the form of a TV series Rhett & Link: Commercial Kings employ and their business, Mythical Entertainment Co., 100 people. In addition to that, they offer exclusive content through their paid fan account.
5. Markiplier
Markiplier Net worth: $ 35 million
Markiplier, whose real name is Mark Fischbach, owns a YouTube channel popular for his content about video games. He is among the richest video creators on Youtube, who also collaborated with several YouTubers and celebrities, and has quite a few acting credits to his name. Well on his way to becoming one of the most YouTubers millionaires, Markiplier has raised huge sums of money for charity, through fundraising streams and other endeavors.
4. PewDiePie
Pewdiepie's Net worth: $40 million
PewDiePie is the nickname of Felix Kjellberg, who started his YouTube channel in 2010 by posting gaming comment videos. He later branched out into comedy, music, and vlogging and now has the most subscribed and watched channel by an individual. The Sweden influencer PewdiePie is among the richest, smartest, and biggest YouTubers in the world. and he is so great at his job, that when he plays an unknown game, he instantly boosts the sales of that game.
3. Dude Perfect
DudePerfect Net worth: $ 50 Million
Dude Perfect consists of twin brothers Corey and Kobe Cotton as well as Cody Jones, Jarrett Hilbert, and Tony Tyler. Former roommates in college have started posting fast-paced videos of hoaxes. As the best world YouTubers who post sports-related videos, they have gained quite a following, a mobile app, a TV show, and collaborations with some of the biggest names in the sport, including the Richest Female Athlete of 2019, Serena Williams.
2. Ryan Kaji
Ryan kaji Net worth: $ 50 Million
Ryan Kaji (center) is not only one of the richest YouTuber stars but he is also considered one of the youngest YouTubers in the world. He was only four years old when he started sharing videos on his YouTube channel, which also feature his parents and sisters. The channel was called Ryan Toys Review but has since been renamed Ryan's World. Eight-year-old Ryan is rich with a highest net worth of $50 million, and now has his own game collection, app, and TV series.
1. Jeffree Star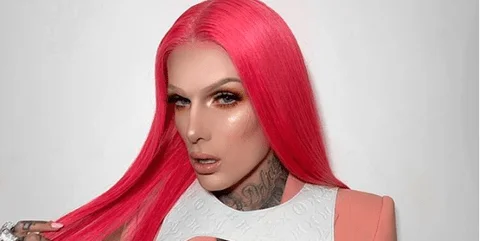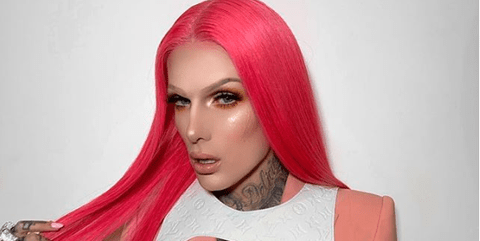 Jeffree Star Net worth: $ 200 Million
You can try celebrity beauty tips or you can also listen to the experts: Jeffree Star, for example. Jeffree has been successful on social media since his MySpace days, having had a blog about beauty, fame, and life in general.
He's had a musical career for a while and then, in 2014, he started his own cosmetics brand. Therefore, he created A YouTube channel that offers makeup lessons, mainly to promote his brand. Luckily, This YouTube channel is now taking on a life of its own. and is getting a net worth of $200Million making him one of the richest YouTuber stars and celebrities in the world.