What Is The Net Worth of Kylie Jenner in 2022?
| | |
| --- | --- |
| Full name | Kylie Kristen Jenner |
| Born | August 10, 1997 (age 23) |
| Nationality | United States of America |
| Profession | Media personality, socialite, model & businesswoman |
| Net worth of Kylie Jenner | $1 to 1.5 Billion (February 2022) |
Introduction
Kylie Kristen Jenner is an American reality TV star, socialite, model, and businesswoman. As of 2022, the net worth of Kylie Jenner is estimated at over $1 billion, she earns about $40- $100 million from her various endeavors, one of them is a cosmetic company "Kylie Cosmetics", making her the youngest billionaire in history. She has become a global figure in popular culture and has been labeled the "most influential teenager" in the world.
Kylie Jenner Early life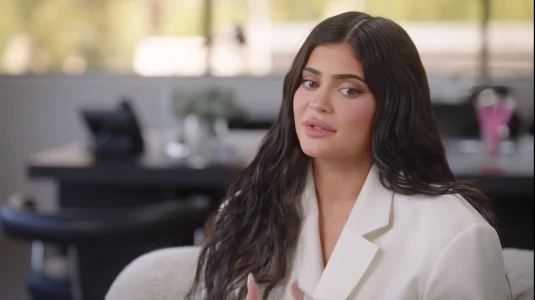 Kylie Jenner was born on August 10, 1997 in Los Angeles, California to Kris Jenner and Caitlyn Jenner (formerly Bruce).
Kylie Jenner is the youngest daughter of Kris and Caitlyn and has nine siblings: Kourtney Kardashian, Kim Kardashian, Khloé Kardashian, Rob Kardashian, Kendall Jenner, Burt Jenner, Cassandra Marino, Brandon Jenner, and Brody Jenner. Furthermore She is now a mom to her baby Stormi with her boyfriend Travis Scott. 
She first started appearing on Keeping Up with the Kardashians when she was nine years old. She also has her own show called Life of Kylie which aired on E!
Kylie Jenner Career
Kylie Jenner has appeared in several shows related to the Kardashian family, including multiple "Kourtney and Kim Take …" shows in Miami, New York, and Hampton, and has also appeared on the TV show "The Next American Model."
While meeting with fashion and accessory designers at those shows and programs, she developed a keen interest in skin products and developed her skills at that level a lot.
In 2013, she teamed up with the brand OPI Nail polish, making $ 100,000 in this deal.
Later that same year, Kylie began to outgrow her skincare lines, including a deal with PacSun and Glamhouse that included her sister Kendall.
Kylie followed that up in early 2014 with a line of shoe and handbag products in partnership with Steve Madden's Madden Girl brand.
In 2015, a huge success in the skincare business, Jenner followed up with a new clothing line launched again with her sister Kendall -by the way, she is also a media personality- in partnership with Topshop in the UK.
Later in 2015, she introduced her own brand of lipstick called Kylie Lip Kit, from which she sold thousands of copies and established her company to stand on her own rather than as an ambassador for various brands that employ her as a media and advertising face.
The business really picked up in early 2016, when Kylie and Kendall rebranded "Kylie Cosmetics" and had a major collaboration with Puma, the sports footwear and apparel retailer.
The Net Worth of Kylie Jenner in 2022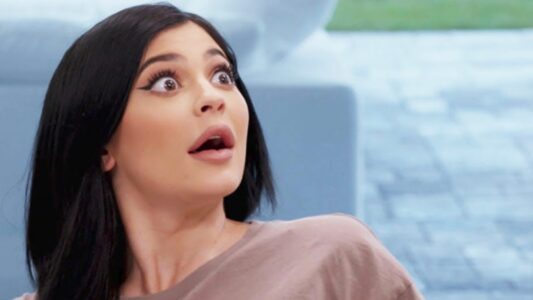 The Famous American model Kylie Jenner has a net worth of over $1 billion according to Forbes, and with the increase in sales of her brand, her fortune is expected to increase to more than that amount.
At the age of 19, Kylie Jenner's fortunes have grown to an estimated $41 million annually, making her one of the most famous celebrities in the world.
A new sunglasses line with Quay Australia earned Kylie tens of millions more, with estimated sales of $630 million by 2018.
With an impressive Midas touch in the cosmetic and skincare market, Kylie launched her own product brand in May 2019, called Kylie Skin, which has become one of the best skincare brands on the market, and grossed $360 million alone in 2018.
A new deal with fashion retailer Ulta cemented her own brand, helping build Kylie Skin into a billion-dollar company, and helping the net worth of Kylie Jenner to surpass $1 billion as she owns 100% of the company.
Meanwhile, Jenner continues to raise money from her family's social media sponsors and various successful brands.
The Net Worth of Kylie Jenner from 2013 to 2022
2013 $2M

2014 $4M

2016 $10M

2017 $50M

2018 $200M

2019 $300M

2020 $900M

2021 $1B

2022 over $1B
Well, the net worth of Kylie Jenner rose dramatically in 2020 thanks to her Cosmetic lines, and her many other ventures such as fashion, television, and modeling.
Kylie Jenner Real Estate
Kylie Jenner's current residence is a mansion she bought in 2016 for $12 million in Hidden Hills, California. It has eight bedrooms and 11 Cape Code-style bathrooms.
On April 24, 2020, Kylie purchased a $36-million, 15,350-square-foot "resort compound" and in Holmby Hills, Ca.
It's the largest property in its portfolio to date, housing all the things a 22-year-old billionaire needs!
In the same year, Kylie paid $15 million for a vacant lot in Hidden Hills, California.
Kelly Jenner's Personal life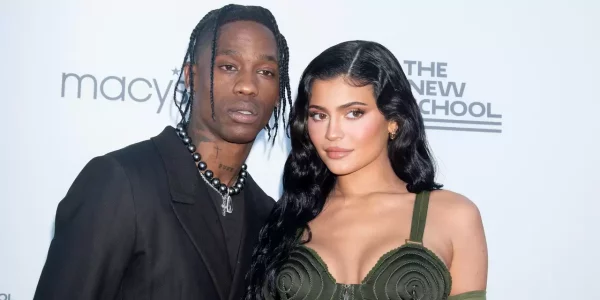 Kylie was in a relationship with rapper Tyga between 2014 and 2017.
In the same year of her split from Tyga, Kylie began dating rapper Travis Scott for the first time. They welcomed their daughter, Stormi, in February 2018.
They started living apart in September 2019, the reason being that they no longer love each other.
In 2020, Jenner and Scott were found to be quarantined together during COVID-19. They confirmed that this was the best way for both of them to spend time with their daughter.
In 2022, Travis Scott and Kelly Jenner are still together, and it seems that they are living in happiness along with their pretty daughter Stormi, we wish them a long, happy, and healthy life.
Summary:
Kylie Jenner is the youngest daughter of Kris and Caitlyn Jenner. She is a social media personality, television personality, businesswoman, and model.
She was born in Los Angeles, California on August 10th, 1997, and she has nine siblings. Kylie has been in the public eye since she was a child.
Kylie Jenner has been featured on Keeping Up with the Kardashians since 2007. She was named "The World's Youngest Self-Made Billionaire" by Forbes in 2018.
Jenner Kylie is one of the richest self-made celebrities in the world, with her net worth that exceeds $1 billion as of 2022. She has been able to build her fortune through social media, endorsements, modeling, and her own cosmetics line.
Don't Miss: