What Is The Net Worth of Drake, His Biography, Height, Parents, and Earnings ?
Aubrey "Drake" Graham is a Canadian rapper, singer, songwriter, actor, and entrepreneur, who is also pursuing other Business Ventures outside of rap. The Net worth of Drake is currently $200 million as of 2022, making him among the richest rappers in the world.
Drake has been a successful rapper for a long time. He is the only artist in history to have his first five studio albums debut at number one on the Billboard 200 chart. He has also been named one of Forbes' "Top-Earning Hip-Hop Artists" every year since 2010 and has won numerous awards from the likes of MTV, BET, and American Music Awards.
Real name: Aubrey Drake Graham
Born: October 24, 1986, 
Place of Birth: Toronto, Canada

Height: 

1.82 m

Nationality: Canadian
Age: 35 years old as of 2022
Profession: Rapper/Actor
Marital Status:  Single
Parents: Dennis Graham and Sandy Graham
Children: Adonis Graham
Net Worth of Drake in 2022: $200 Million
Drake Early Life
Aubrey Drake Graham was born in Toronto, Canada, on October 24, 1986.
His father, Dennis Graham, is African American, and worked as a drummer, performing alongside country musician Jerry Lee Lewis during his career.
Drake's mother, Sandra "Sandi" Graham, is a Jewish Canadian who worked as an English teacher and florist.
Drake's parents divorced when he was 5 years old, and Drake lived with his mother in Toronto.
His father then moved to Memphis where he eventually ended up arrested and imprisoned for several years on drug charges.
Drake attended a Jewish day school and had a formal Bar Mitzvah ceremony. Drake was often bullied in school for his racial and religious background, and he eventually dropped out of school.
He lived on Weston Road in the city's working-class west end until grade six then moved to one of the city's affluent neighborhoods, Forest Hill, in 2000.
Drake attended Forest Hill Collegiate Institute, where he demonstrated an affinity for the arts, and found an affinity for acting and singing.
Drake Career
When Drake was 15, he ran into an acting agent whose son had attended the same high school as him. The agent made a suggestion that led to Drake being cast in Degrassi: Next Generation, a drama series about teenagers.
Drake played the role of a basketball star who experienced a debilitating injury after being shot by his classmate.
Drake has had a real passion for music for a long time and he credits Jay-Z with being an inspiration to him. He release his first mixtape in 2006 and released his second and third mixtapes a year after that, respectively.
Lil Wayne and Drake have collaborated on several songs, and Drake has joined one of Wayne's tours. Drake signed a recording contract with Young Money Entertainment and released his debut studio album in 2010 called "Thank Me Later", which met a huge success worldwide.
From then on, Collaborations with Drake have been proven to be successful and have ranged from the mainstream to the underground. He has collaborated with some of the best in the music industry, including DJ Khaled, Eminem, Nicki Minaj, Chris Brown, Rihanna, and more.
Aubrey Graham "Drake" has since established a career in the music industry that is unmatched by many. That's what happens when you release successful albums, sell millions of copies, and gain an unbelievable amount of wealth.
Drake Personal Life
Drake dated Rihanna between 2009 and 2016, and he said "she's a woman I've been in love with since I was 22 years old" in 2016.
He is the father of a son named Adonis, born on the 11th of October 2017 to French artist Sophie Brussaux. But Drake didn't confirm his paternity until 2018.
The Net Worth of Drake as of 2022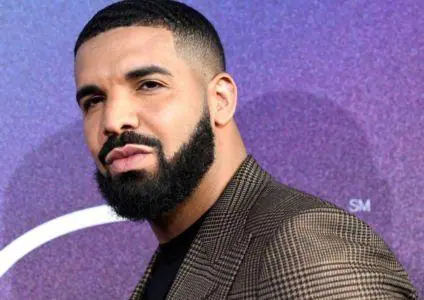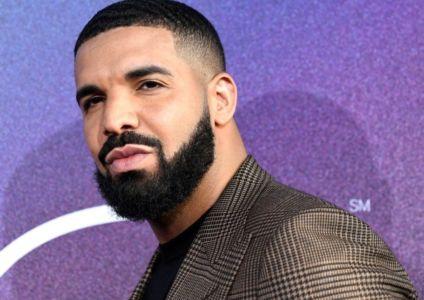 Drake's Real Estate
In total, Drake owns at least $25 million net worth of the real estate.
The Canadian star owns million-dollars mansions including a palatial mansion in Hidden Hills, California, that drake bought in 2012 for $7.7 million in cash.
In 2015 he expanded his property by purchasing the adjacent 1.6-acre property for $2.8 million.
Drake extended the property again when he spent $4.5 million buying another neighboring house, In 2018.
In 2016, he spent $6.7 million buying a plot of land in a Toronto suburb where he intends to build a 35,000-square-foot mansion-style mansion.
Drake also owns an apartment in downtown Toronto.
Other Drake properties
He has a Boeing 767 plane jet, that has been customized with his own logo "Air Drake". The jet would be worth $185 million.
Drake likes to buy extreme and rare cars and has amassed a huge collection of unique cars.
Drake owns his fashion brand is "Owl" which is interested in jewelry. He, in turn, owns several custom-made contracts worth $ 100,000 each.
Singles Sold:
Rap star Drake has sold more than 163 million singles songs, so he ranks first in terms of digital song sales, and in the first place is Rihanna. He ranks 80th in terms of album sales, with 26 million albums sold.
Such a successful music career makes Drake the third-best-selling Canadian musician behind Shania Twain who sold 48 million, and Celine Dion with 50 million.
Drake Net worth and Earnings By Years:
With so many successful endorsement deals, a nice career in music, smart investments, and other businesses, The Net Worth of Drake is so high and is estimated to be $200 Million as of 2022. It looks like his goal is to maintain the stability of his success to remain in the Forbes 5th category.
Here is the list that chronicles the net worth of Drake throughout the years.
2010:
$10 million
2011:
$11 million
2012:
$21 million
2013:
$11 million
2014:
$33 million
2015:
$52 million
2016:
$60 million
2017:
$90 million
2018:
$70 million
2019:
$150 million

2020:

---

2021:

---

2022:

$170 million

---

$180 million

---

$200 million
Inspiring Quotes from Drake
There will be days when I walk in an arena and people will cheer and then there might be days when I walk in an arena and people might boo, but it all sounds the same to me because it's all just noise that lets me know that I'm relevant. – Drake

People like to build their own story about my life. I don't know if it makes them feel better, or if it makes it okay for them to not like me, but the last thing I grew up as was rich.– Drake

I'm not confrontational, but if someone challenges, I'm not going to back down. – Drake

When you look ahead and darkness is all you see, faith and determination will pull you through. – Drake

A relationship can give you a gut-wrenching feeling sometimes. It's a real emotional ride. – Drake

Patience is key for getting over a breakup. That, and trailing off your interaction after the breakup. – Drake

Sometimes it's the journey that teaches you a lot about your destination. – Drake
Summary
Drake was born Aubrey Drake Graham in Toronto, Canada on October 24, 1986. At the age of 15, he starred in the teen drama series, Degrassi: The Next Generation, and started his journey of rapping from there.
Drake's early life was not very easy as he was struggling to make a name for himself in Toronto where he grew up. Drake had to work hard before he became successful, and that is why his success story is very inspiring.
As of 2022, the net worth of Drake is about $200 million, which makes him one of the richest rappers in the world. He has achieved this success with his music, he is usually ranked higher on Forbes' list of richest celebrities, and he is also one of the most famous rappers today.
Don't Miss: