The Net Worth of Cardi B, Her Biography, Life, Career, and Quotes
What Is The Net Worth of Cardi B as of 2022? Belcalis Marlenis Almánzar is an American rapper, songwriter, TV and social media personality, actress from the Bronx in New York City.
She is among the few female rappers, who are ranked the top 10 richest rappers in the world.  The net worth of Cardi B is so high and is over $40 million as of 2022, thanks to the wealth she amassed from her music and endorsements.
| | |
| --- | --- |
| Real Name | Belcalis Marlenis Almánzar |
| Born | October 11, 1992, in Manhattan |
| Age | 29 |
| Source of Wealth | Professional Rapper (Hip hop) |
| Cardi B Net Worth in 2022 | $40 Million |
|   |   |
Cardi B's Early Life
Belcalis Marlenis Almánzar known professionally as Cardi-B was born on October 11, 1992, in Manhattan. She is the daughter of a Dominican father and Trinidadian mother and was raised in The Bronx borough of New York.
She developed the stage name "Cardi-B" as a derivation of Bacardi, a rum brand that was formerly her nickname.
In 2013, she started posting many of her videos on social media, especially on Vine and her Instagram page, which made her gain massive publicity and popularity.
Cardi B's Career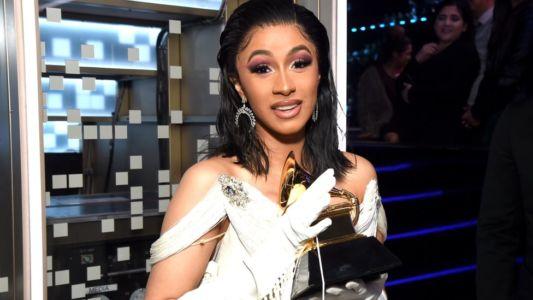 Cardi B, a rapper from New York City, has become one of the most successful artists in the world. She started her career as a stripper at age 19. She says she did it because of a relationship she was in and needs to make money to pay for college.
Cardi-B joined the TV show "Love & Hip Hop: New York" in 2015, right after she released her Music Video Debut back in 2015, following that by Releasing her first debut album mixtape in 2016. She was Featured on Vibe Magazine's 'Diva' Cover in 2016.
Cardi B signed with Atlantic Records and released her commercial breakthrough hit song "Bodak Yellow" on June 16, 2017. She performed on "The Wendy Williams Show" to promote it. 
Her music career starts shining when she has claimed the title of 'The First Women To Get To #1 As A Solo Rapper Since Lauryn Hill's 1998 Single Doo Wop (That Thing)', with her song descending on the Billboard Hot 100 list to reach its peak at #1 in September.
"Bodak Yellow," a single by rapper Cardi B which sold millions of copies, has been certified septuple platinum by the Recording Industry Association of America making it officially one of the top-selling songs of all time.
The song has also been nominated for Best Rap Performance and Best Rap Song at the 60th Grammy Awards. It also won the 2017 BET Hip Hop Awards' Single of the Year.
Cardi B's studio album, Invasion of Privacy, was released in April 2018 to a wildly applauding response. With the release, Cardi became a famous female artist throughout the globe and helped propel her to become #1 on Billboard's Hot 100.
In 2018, Time and Rolling Stone both selected "Invasion of Privacy" as the year's greatest album, and Time also selected CardiB to its list of 100 most important people.
In 2019, Cardi-B has also received five nominations at the 61st Grammy Awards.
As of 2020, She became the only female rap artist to top the Global Spotify chart multiple times in the music industry.
Business Projects
Everyone had ads for the Romantic Depot lingerie chain in New York in 2016, whether on radio or television, it was Cardi B's first endorsement deal.
Among other partnerships built by MAC Cosmetics, Reebok, Gypsy Sport, and Pepsi.
In November 2018, she released a collection of clothes with the fast-fashion brand Fashion Nova.
The Net Worth of Cardi B as of 2022
In 2016, with a net worth of $400K Cardi B started to gain the attention of several finance magazines.
By February 9, 2017, her net worth has increased to $1.5 million, then to $4 million on September 25, 2017.
In 2018, Cardi B's net worth was updated to $8 million.
Between May 2018 and May 2019, she earned more than $22 million.
As of 2020, the net worth of Cardi B is estimated to be $24 million.
In 2022, With more album sales CardiB's Net Worth is estimated to be over $40 million.
Cardi B's Personal life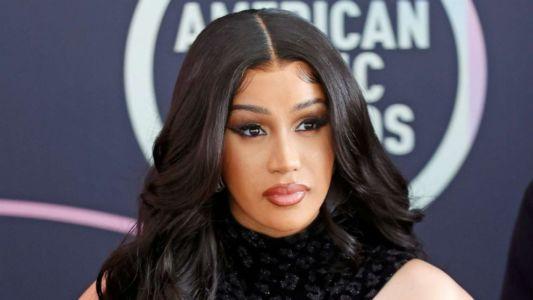 As of early 2017, CardiB began publicly dating American rapper Offset, of the southern hip hop group Migos.
That same year, on October 27, the two became engaged after Offset proposed to Cardi B at the Wells Fargo Center in Philadelphia, during the Power 99 Powerhouse party. Although TMZ revealed in 2018 that their marriage license indicated that the couple married in secret in September 2017.
Cardi-B gave birth to her first child in July 2018, a daughter named Kulture Kiari Cephus, after she revealed she was pregnant on Saturday Night Live on April 7, 2018.
In December 2018, she announced on Instagram that she was breaking up with Offset, although the couple later reunited.
In February 2019, the couple appeared in public at the Grammys. He accompanied her on stage during a speech to accept the best rap album.
Favorite Quotes from Female Rapper Cardi B
"No, I don't accept your apology unless you buy me a bag." – Cardi-B
"If a girl has beef with me, she gon' have beef with me forever." – Cardi-B
"Don't expect me to cook. I'm tired. I'm as tired as you." – Cardi-B
"I find it so ridiculous that if you make $10 an hour you are not allowed to get welfare. Look at New York, our rent is so expensive. To live in a bum a** apartment, a one-bedroom in the Bronx, it's like $1,000. I feel like I would raise wages higher." – Cardi B
Summary:
Cardi B is an American rapper from the Bronx, New York City. She is one of the most successful rappers in the world. She has achieved success in various areas such as music, acting, and business. Her career has been a rollercoaster ride of success and struggle.
Despite her struggles, the net worth of Cardi B is estimated to be over $40 million as of 2022, which makes her one of the wealthiest women in America.
Cardi B was able to get here because she was always hustling, taking risks, and having fun while doing it, that is why she is currently one of the most successful female rappers of all time. Her success has been attributed to her perseverance, personality, and spontaneous comments.
Don't Miss: