The 13 Most Expensive Watches in the World that People Spend Millions For Them
Luxury watches are a coveted possession for many, known for their exquisite craftsmanship, high-quality materials, and intricate designs. However, it's no secret that these timepieces come with a hefty price tag, with some models reaching prices in the millions.
Rolex is a well-known brand that produces some of the most expensive watches in the world. Their use of precious materials such as gold contributes to the high cost of their watches. Other luxury brands also feature diamonds, platinum, and other high-end materials in their designs, adding to the overall cost.
Despite the exorbitant prices, these watches continue to be sought after by collectors and enthusiasts alike, who appreciate the unique features and unparalleled craftsmanship of these timepieces. From diamonds to titanium casings, these watches are truly a work of art. Here is a list of the most expensive watches in the world, along with their features and prices.
13. Jaeger-LeCoultre Hybris Mechanica à Grande Sonnerie
Kicking off the list of the world's most expensive watches, This luxurious watch which costs $1.4 Million, consists of 1,300 pieces in a subtle and intricate manner. and It was launched in 2009 as part of the prized Hybris Mechanica 55 trilogy.
12. Greubel Forsey Art Piece 1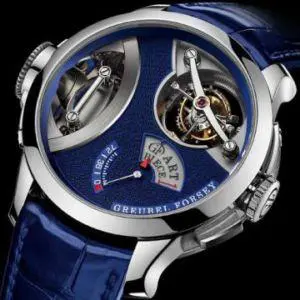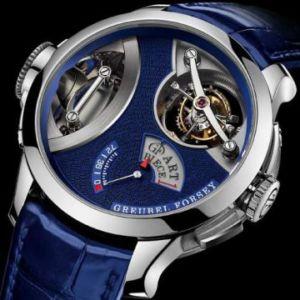 One of the newest expensive watches on the list, Greubel Forsey at the price of $1.6 Million, was announced at SIHH Luxury Watch 2013.
Furthermore, one of its cool and great features is that it contains a small sculpture by artist Willard Wigan.
11. Richard Mille Tourbillon RM 56-02 Sapphire
At the price of $2 Million, Richard Mille's most expensive triple-sided watch is sapphire-coated with bio-corrosion-resistant titanium.
10. Lange & Söhne Grand Complication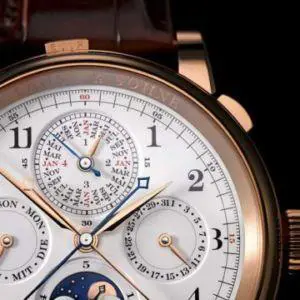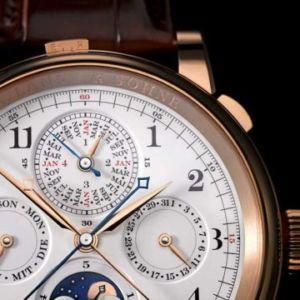 At the price of $2.6 Million, German company A. Lange & Sohne released the most expensive watches in the world at Salon International de la Haute Horlogerie 2013 luxury watches. The gold face is more than 200 mm thick and includes a distinctive chronograph.
9. The Big Bang watch from Hublot
Hublot is one of the most famous watches brands in the world, and Hublot's Big Bang watch is among the most expensive ones, which contains 1282 diamonds, including over 100 carats of French diamonds and 6 emerald-cut diamonds weighing over 3 carats each.
At the price of $5 Million, Beyoncé purchased this Christmas gift watch for Jay-Z in 2012.
8. Vacheron Constantin 57260
The Vacheron Constantin Watch 57260 is a unique technical and artistic achievement that contains 242 gems and 2826 different pieces. This watch took 8 years to have such great design and finely created and it was sold for 8 million dollars to a private customer.
7. Patek Philippe's Watch No. 1518
Produced in 1941 in stainless steel, Patek Philippe's watch No. 1518 is not only one of the most expensive watches but also one of the rarest. that was auctioned for $ 11.1 million in late 2016.
6. Rolex Daytona Paul Newman
Among the most expensive Rolex watches in the world, we have Daytona Paul Newman's Rolex watch that was sold for $17.8 million and has the phrase "Drive carefully" by the actor's wife, Joan Woodward.
5. Jacob Billionaire Watch
The Jacob watch contains 260 carats of emerald-cut diamonds and 19 jewels, and the case is made of 18-karat white gold. So, if you are dreaming of having such an expensive watch this will cost you $18 million.
4. Patek Philippe Henry Graves super Complicated Gold Watch
Patek Phillippe watch at the price of $24 Million, was designed in 1933 and has taken 5 years to get such outstanding design and build, it features 24 intricacies including perpetual calendar setting and sunrise and sunset times.
3. Chopard 201-carats Watch
This amazing watch is so expensive and will cost you $25 Million, as it contains 874 diamonds totaling 201 carats in a variety of colors and includes three heart-shaped diamonds in yellow, pink, and blue in the center of the Chopard watch.
2. Breguet, No. 160
At an expensive price of $30 Million, Abraham Louis Breguet began working on it in 1782 AD and was completed in 1827 AD during the reign of Ibn Ibrahim Brigitte, this is one of the rarest watches that features various complications, including a thermometer that was taken from Jerusalem, a bell and a permanent calendar, and today this watch is in the Meyer Museum.
1. Graff Diamond Watch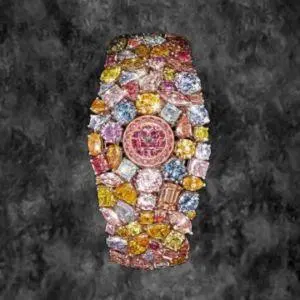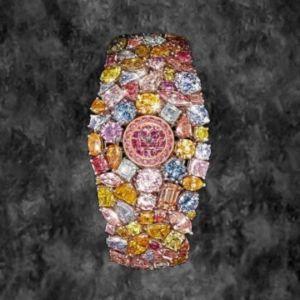 Graff Diamond Watch is One of the highest expensive watches that rich people dream to wear in their hands. it is a luxurious item that contains 152.96 carats of fine white diamonds. and the dial is made of fine, polished pear-shaped diamonds, which results in an expensive price of $ 55 million.
Conclusion:
The history of watches is a long and complicated one. Watches have been around since the 16th century. They became instrumental in modern society for many reasons such as convenience, telling time, and even for measuring time.
The early days of the watch were not easy for them. The earliest people to use watches were seamen. And most of these seamen had to buy their own watches because they needed them for navigation and they couldn't rely upon the sun or stars in cloudy weather to tell time.
So, watches had a big role in human history, some of them are rare and worth millions of dollars which makes people ready to spend so much money on these watches is that they are an investment in the future. They are also considered a status symbol and can be passed down through generations.
Patek, Rolex, and Hublot are the most popular luxury watch companies in the world. along with other companies, they have an important role in the history of modern watches as they continue to lead today with its stylistic innovations.