15. One Day (2011)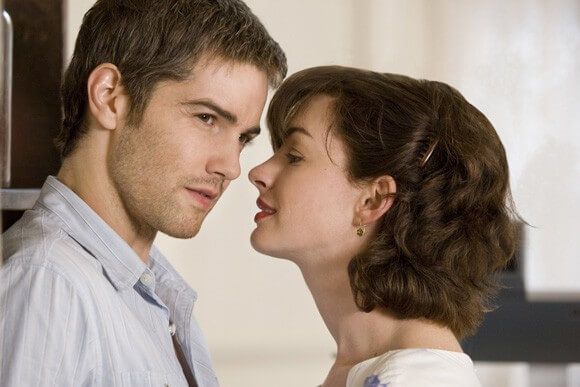 Starring: Anne Hathaway, Jim Sturgess, Patricia Clarkson
This Romance Movie is truly beautiful, as it comes with a unique love story that portrays  2 peoples' lives between college graduation and early 40s. the main characters are Dexter and Emma, who decide to meet every year on 15 July and see where they stand in life. However, Over a period of 18 years, they feel that they have more to share in common than the people around them.
---
14. Pretty Woman (1990)
Starring: Richard Gere, Julia Roberts, Jason Alexander
Actually, Pretty Woman is one of the biggest hits in the 90s, and yeah One of the top-grossing romance movies of all time, it's so cool to watch Richard Gere and Julia Roberts go through the motions of a couple falling in love. everything starts when Richard is in a legal but hurtful business and needs an escort for some social events, then hiring a pretty prostitute he meets… ending up falling in love.
---
13. A Walk to Remember (2002)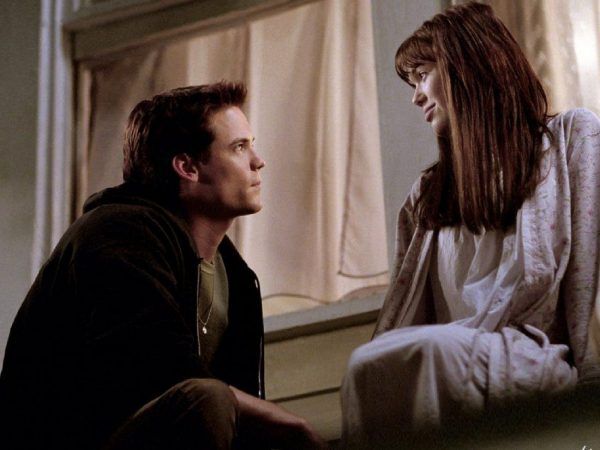 Starring: Mandy Moore, Shane West, Peter Coyote 
Here is another great romance movie that still moves everyone even now, from Nicholas Spark's Novel A Walk to Remember comes this romantic tragedy film, which deals with a simply beautiful story of two North Carolina teens, Landon Carter and Jamie Sullivan, who are thrown together after Landon gets into trouble and is made participating in the spring play, during which Landon will fall in love with Jamie, the reverend's daughter.
---
12. Pride and Prejudice (2005)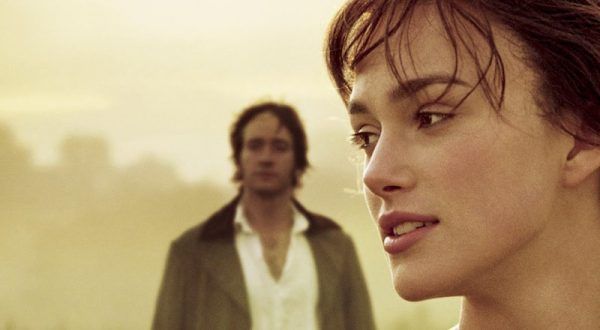 Starring: Keira Knightley, Matthew Macfadyen, Brenda Blethyn
Pride and Prejudice is a romantic drama film, based on the novel of a manner of the same name, depicting the story of the spirited Elizabeth Bennet and her meeting with the single, rich, and proud Mr. Darcy. But Mr. Darcy, then Sparks fly and reluctantly finds himself falling in love with a woman beneath his class. So, Can each overcome his or her own pride and prejudice?
---
11. Romeo + Juliet (1996)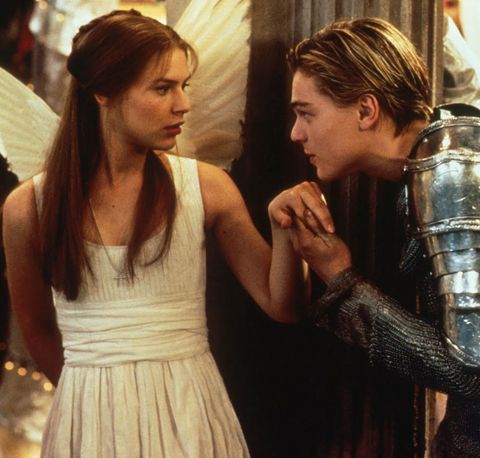 Starring: Leonardo DiCaprio, Claire Danes, John Leguizamo
Based on William Shakespeare's Romeo and Juliet Play, comes this romance crime tragedy film, a so unique, and so original work that took an overdone story and turned into something modern and beautiful.
The Story depicts The rivalry between Verona's two well-established families, the Capulets and the Montagues, affects the relationship of their children Romeo and Juliet.
Watch Also: The 20 Best Disney Animal Movies You Should Watch
---