15. The Devil Is a Part-Timer!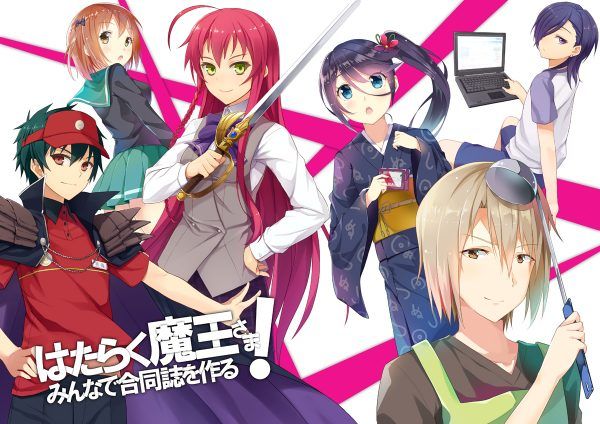 Probably this is the best reverse isekai anime series on Funimation, led by an overpowered demon lord, a tv shows that is more of a slice-of-life than an action one, the story follows a demon lord coming from another world to live on earth as a human, while trying to keep his real identity and power hidden.
"The Demon Lord Satan" who begins to conquer the land of Ente Isla with his vast demon armies. However, while embarking on this quest to take over the continent, his efforts stop to the hero Emilia. forcing Satan to make his retreat through a dimensional portal to land in the human world.
The demon finds himself stranded in Tokyo and vows to return and complete his subjugation of Ente Isla. Satan assumes the guise of a human named Sadao Maou and begins working at MgRonald's to make ends meet. He soon realizes that his goal of conquering Ente Isla is just not enough.
Hataraku Maou-sama! presents a hilarious view of the most mundane aspects of everyday life, all through the eyes of demon lord.
---
14. Sarazanmai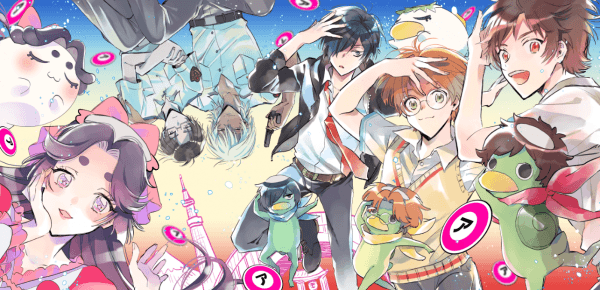 After accidentally breaking a statue of a kappa that serves as the guardian of the district of Asakusa. Kazuki, Toi, and Enta three middle school boys who get turned into mythical creatures called kappas by Keppi, the prince of the Kappa Kingdom.
They come to assist Keppi in collecting the Dishes of Hope, which fulfill the wishes of whoever possesses them. Dishes are acquired by collecting the shirikodama of zombies created by Reo and Mabu, agents of the Otter Empire. The Otter Empire, in the guise of Kappazon, Inc, controls society by manipulating the desires of the masses and has been the enemy of the Kappa Kingdom for generations.
To defeat the zombies, the boys must make the sound Sarazanmai, which can only be produced when the three are united. They struggle to connect, as each time the sound is made, one of the boys' secrets is revealed. You can find ou the rest of this anime series on Funimation.
Read Also: The Best 20 Anime Films to Watch if you are Bored!
---
13. Dragon Ball Z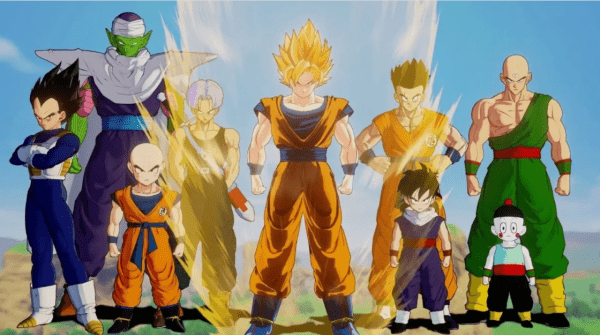 This anime series is a legend of the golden generation and is still popular until today, you can watch it on Funimation. The Dragon Ball Z is about the adventures of Son Goku as he trains to be a martial artist and searches for the seven orbs known as the Dragon Balls which, when gathered, summon a wish-granting dragon. Along the way, he meets many friends and makes many enemies, who are often also searching for the Dragon Balls.
---
12. Yuri on Ice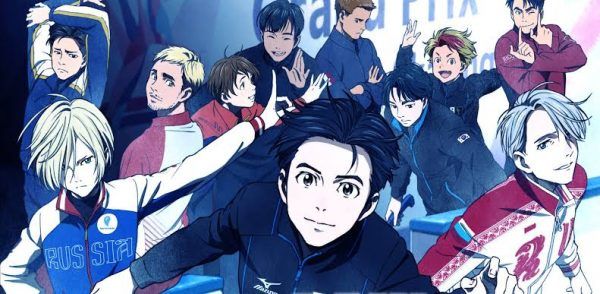 Yuri on Ice is a Japanese sports anime television series about ice skating, The series premiered on October 6, 2016, and ended on December 22, with a total of 12 episodes. so go check out all of its episodes online on Funimation.
After a crushing defeat within the Grand Prix Final and other competition losses, 23-year-old Japanese figure skater Yuri Katsuki develops mixed feelings about skating and puts his career on hold; returning to his hometown of Hasetsu in Kyushu. Yuri visits his childhood friend, Yuko, at an ice-skating rink and perfectly mimics a complicated skating routine performed by his idol: Russian ice skating champion Victor Nikiforov.
When secretly recorded footage of Yuri's performance is uploaded to the web, it catches Victor's attention, and he travels to Kyushu with a suggestion to teach Yuri and revive his figure-skating career later, it's revealed that Victor was already conversant in Yuri, having met him before at a banquet where Yuri got drunk and asked Victor to be his coach.
See Also: The 25 Best Anime Characters with the most Beautiful Eyes Ever!
---
11. Terror in Resonance
Terror in Resonance also known as Zankyou no Terror is a Japanese anime television series produced by MAPPA also available for streaming on Funimation.
The story depicts Tokyo, that has been hit by a terrorist attack, which devastated completely the city. The only evidence of the culprits is a cryptic video uploaded to the Internet, which sparks paranoia across Japan.
Unbeknownst to the authorities is that the terrorist masterminds who call themselves Sphinx are two teenaged boys who go by the names Nine and Twelve. Though they apparently should not exist, they have nonetheless decided to wake up the world with their heinous plans of destruction.
---