These are the 13 best sad movies to watch that will undoubtedly make you cry
Welcome, to this sad topic that depicts the top saddest movies to watch on Hulu, Amazon Prime, and Netflix that will make you cry like a bit*h, be it romance, drama, or slice of life, we have a wonderful list that will suit everyone's taste.
Well, All people hurt and heal in their own way. Whether it's in the middle of a breakup or just a hair of existential dread, the solution for some to a bad day (a week, a month, or even a year) is to sit and enjoy a good cry on the coffee table of two pizza, an order of garlic knots, a small order of potatoes. Fried, heavy pouring of whiskey, and some oreo. This does not mean that we are speaking from any kind of experience.
Nothing of this type of romance, issues, loss, and grief is complete without some sort of sad movie designed to take you to your metaphorical knees and make you cry.
It's like there's a special kind of sadness pressure building up in your face, and it can only really be released when those tear ducts open.
So, let's chronicle for you the 13 saddest romantic, and drama movies that will make you cry.
13. The Impossible
Kicking off the list of the best saddest movies to watch with The Impossible, a film that will touch your soul, make you cry, and make cherish the family you have, it seems to be one of those movies that cannot be based on truth, and yet it is.
After the true story of a tourist family from the 2004 Thailand tsunami that devastated the nation, Naomi Watts stars in this harrowing tale of a family's resolve and determination to survive in painful conditions to see each other again. keep in mind that she won The Academy Award for Best Actress in her Leading Role in The Impossible.
12. Gran Torino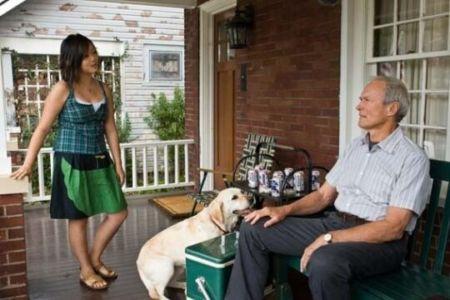 Directed and starring Clint Eastwood, Gran Torino is, in some ways, very true to reality. There is rampant racism and massive red state aggression, but it is all based on the premise that people have the power to find love for people they used to hate before is unfounded.
This doesn't excuse anyone from being a fool, but Gran Torino is among the best sad drama you should watch, as it will make you cry, Uplifting, topical, and absolutely engaging, by giving you a glimpse into the start of a steady man's movement.
11. Into the Wild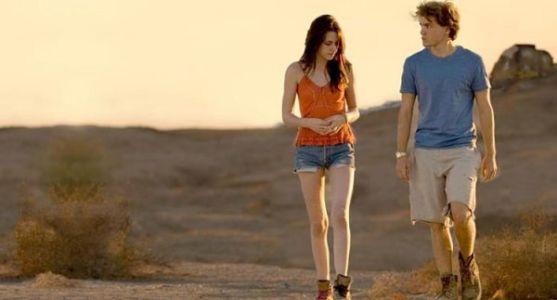 Next up among the saddest movies to make you cry we have Into the Wild, a 2007 Adventure/Drama American Film that chronicles Chris McCandless's story, which is heartbreaking and will surely touch your emotions and make you feel inspired.
Emile Hirsch plays a young man who sets out on a journey to discover himself in the wilderness of Alaska, whose nomadic presence bears the name Alexander Supertramp and catapults him into a world he was completely unprepared to deal with.
10. Spotlight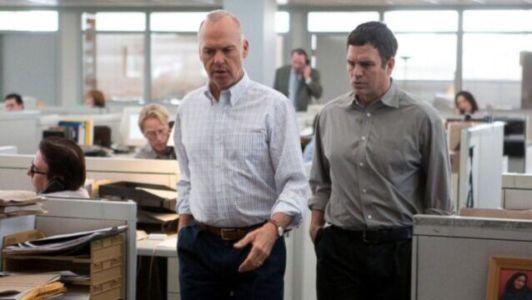 Spotlight is among the best based on true stories movies to watch, that span genres like history and drama, and when there is drama there is probably a sad story to tell that will make you cry.
It is first and foremost a story of justice for survivors of the heinous abuse.
Tough Watch, the drama starring Mark Ruffalo, Michael Keaton, and Rachel McAdams, follows the true story of the Boston Globe's Spotlight team blowing up decades of child abuse.
9. The Florida Project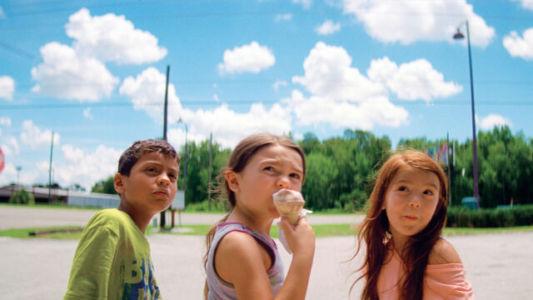 Coming up we have The Florida Project among the best comedy-drama movies to watch on our list. Well, perhaps the saddest part about this movie is the story of a six-year-old girl who lives in a lousy hotel in the shadow of Disney World is that she doesn't see the sad side in her.
With an astonishing performance from Willem Dafoe, the Moonee story is a heartbreaking look at the sadness of poverty and struggle.
8. Saving Mr. Banks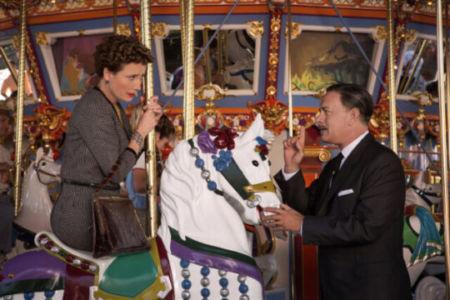 The story of how Mary Poppins became among the saddest movies shouldn't be, but leave it to Emma Thompson and Tom Hanks to open your heart wide. In its quest to make the book a movie, Walt Disney (Hanks) realism author P.L. Travers (Thompson) to convert her most famous character into a live-action movie, but Travers doesn't have it.
The film follows the path (interpreted somewhat liberally) that Disney took to melt her heart. It's a little more ridiculous than a real-life story, but it is among those saddest movies that make you cry and it comes better with a fabricated happy ending.
7. Mudbound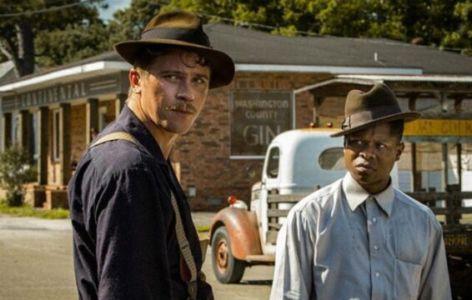 Winner of The Academy Award for Best Writing, Mudbound is one of those sad movies to watch on Netflix that will make you cry and you won't forget for days to come.
This is among the saddest Netflix movies that De Reis has directed, and it is about two WWII veterans who have returned to Mississippi. Their reality could not be any more different.
One family owns the land; The other has spent years working on it, and as you can imagine in post-WWII America, the effects of racism and PTSD are a complex and heart-wrenching combination.
6. Marriage Story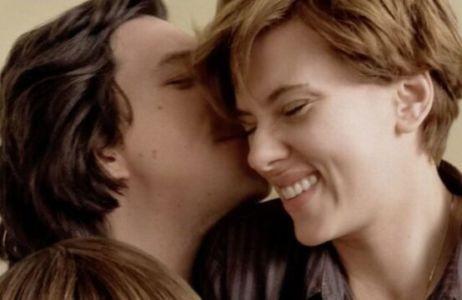 Charlie Barber (Adam Driver) and his wife Nicole (Scarlett Johansson) get a divorce, but Nicole wants to raise their son in her hometown, Los Angeles.
Charlie is a Broadway director whose career requires him to remain in New York City. They both got lawyers and what was originally an amicable split suddenly involves a lot of feelings and hurts feelings.
This Noah Baumbach sad romance film was nominated for the 2020 Academy Award for best movies picture and also stars Laura Dern (Best Supporting Actress nomination), Alan Alda, Ray Liotta, and more, and such a magnificent story will definitely make you cry.
5. Moonlight
Everyone that watched Moonlight will say, it is sad, magnificent, and amazing in every single way. This is among the saddest drama movies to watch that will make you cry, simply because it depicts a powerful plot, it has heart-touching soundtracks, and the cast brilliant.
Moonlight is a 2017 Best Academy Award Picture winner, that follows the coming of age story of a boy named Chiron in Miami. We see Chiron in three snapshots of his life as he navigates his community, family, and $exuality.
4. Roma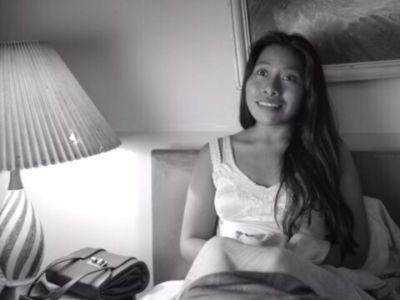 Roma is among the best sad drama movies that will break through hearts, moves fans, and even make everyone cry. With too many nominations, and awards. Alfonso Cuarón's Oscar-winning 2019 movie is about Cleo, a maid who lives in Colonia Roma, a neighborhood in Mexico City in 1970.
She helps Antonio and Sophia care for their four children. Suddenly, Antonio runs away with his mistress and Cleo discovers that she is pregnant. She and Sophia go on a trip with the children to clear their minds.
3. First They Killed My Father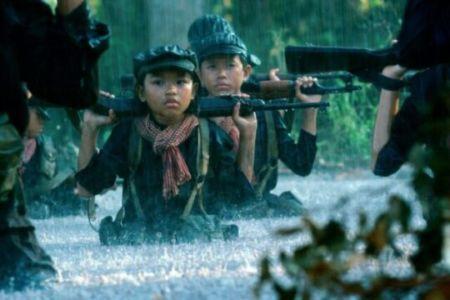 This historical war drama thriller is among the best saddest movies to watch on this list, directed and co-written by Angelina Jolie and is based on Long Ong's diary of the same name.
It tells the story of overflowing emotions, and glimpses of memories about Ong, who was 5 years old and trained to work in Colombia as a child soldier while her siblings were sent to labor camps during the Khmer Rouge regime.
2. Beasts of No Nation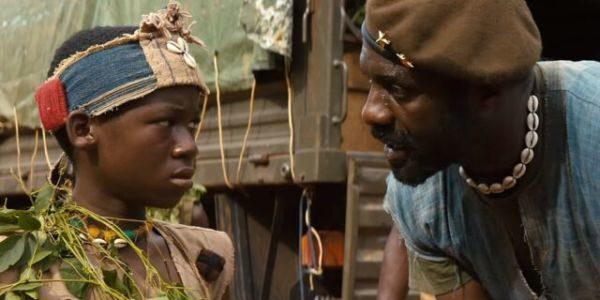 Available on Netflix, Beasts of Nation is a 2015 American-Ghanaian sad war drama film, that is among movies that best clarify the line between innocence and evil. Well, this is probably the top movie that precisely depicts how frightening is the war and violence in Africa, and seeing the Childs being manipulated, trained, and abused will make you cry. To sum up, the story depicts: When war breaks out in West Africa, the warlord (Idris Elba) trains young orphan Ajo (Abraham Atta) to join his group of guerrilla soldiers.
1. To the Bone
Finally, number one of the best saddest movies that will make you cry we have To the Bone. The movie stars, Rebekah Kennedy, Lily Collins, Dana L. Wilson, and Ziah Colon, written and directed by Marty Noxon.
The story follows a 20-year-old woman with anorexia who has spent her teenage life in recovery programs where she has made no progress. She finally lands in a group home, as she embarks on the path of accepting herself.
Don't Miss: