Top 20 Richest People In The World With The Highest Net Worth
2022 is unparalleled compared to previous years, and we are not talking about the epidemic, but about the richest people of the world as of 2022 that became richer than before.
There were fast-fire public offers, a massive spike in cryptocurrencies, and skyrocketing stock prices. The number of billionaires on Forbes' 35th annual list of the world's richest people with the highest net worth has exploded to 2,755-660 more in 2021 than a year ago.
Of these, the record high of 493 was new to the of the richest people in the world list – nearly one every 17 hours, including 210 from China and Hong Kong. Another 250 of those who fell in the past came back in a roar. The staggering 86% is richer than it was a year ago.
Jeff Bezos is considered the richest person in the world for the fourth year in a row, with his net worth and fortune amounting to $177 billion, while Elon Musk ranked second among the wealthiest people with a net worth of $151 billion, with shares of Tesla and Amazon rising.
The total wealth of these billionaires is $13.1 trillion, up from $8 trillion in 2020.
The United States still has the largest number, with 724, followed by China (including Hong Kong and Macau) at 698. We used the stock price, and exchange rates in order to calculate the net worth of these richest billionaires.
See below for a list of the Top 20 richest people in the world as of 2022.
20. Rob Walton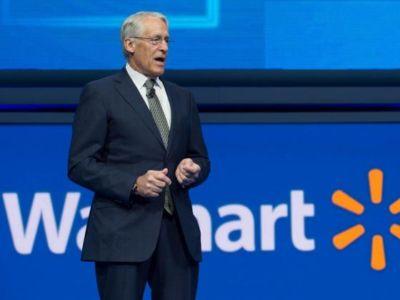 Director, Walmart
Rob Walton Net worth in 2022: $63.5 B
Rob Walton is the eldest son of Walmart founder Sam Walton. And he is one of the richest people in the world with the highest net worth of $63.5 B as of 2022.
Walton took over the chairmanship of the board of directors after the death of his father in 1992.
He retired as Chairman of the Board of Directors in June 2015 and was replaced by his son-in-law, Greg Penner. Penner still sits at Walmart's board.
He is Sam Walton's other heirs who collectively own about half of Walmart's stock.
To keep up with demand during the Covid-19 pandemic, Walmart hired an additional 400,000 employers, most of them are temporary workers.
19. Alice Walton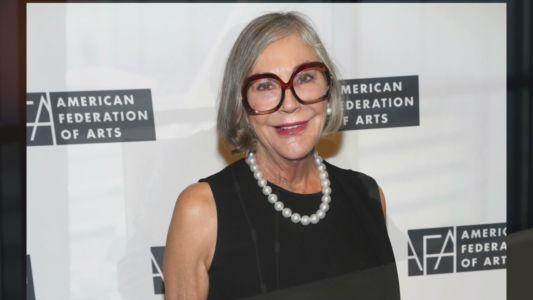 Chairman, Crystal Bridges Museum of American Art
Alice Walton Net worth in 2022: $63.8 Billion
Alice Walton is the only daughter of Walmart founder Sam Walton.
She has focused on curating art, rather than working with Walmart like her siblings Rob and Jim.
And, she opened the Crystal Bridges Museum of American Art in her hometown of Bentonville, Arkansas, in 2011.
Crystal Bridges features the likes of Andy Warhol, Norman Rockwell, and Mark Rothko.
In January 2020, it targeted America's "crippled" healthcare system and unveiled plans to open a comprehensive health institute in Bentonville.
Alice Walton is considered among the richest and most successful businesswomen of the world in 2022.
18. Ma Huateng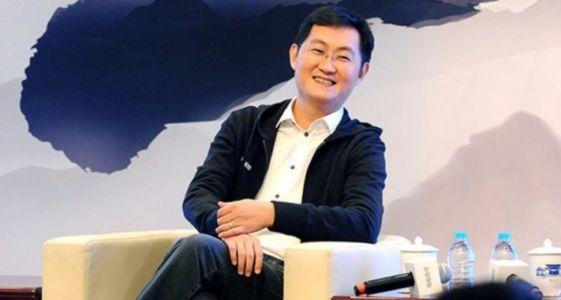 Chairman and CEO, Tencent Holdings
Ma Huateng Net worth as of 2022: $64 Billion
Ma Huateng is among the richest Asian people in the world (also known as Pony Ma) heads the Chinese internet giant Tencent Holdings, which is among the largest in the country by market value in 2021.
Tencent's popular social messaging app WeChat has over 1 billion users.
The group listed its subsidiary Tencent Music on the New York Stock Exchange in December 2018.
Unlike his outgoing rival at Alibaba, Ma has an understated style that matches his engineering background. Ma co-founded Tencent in 1998.
17. Jim Walton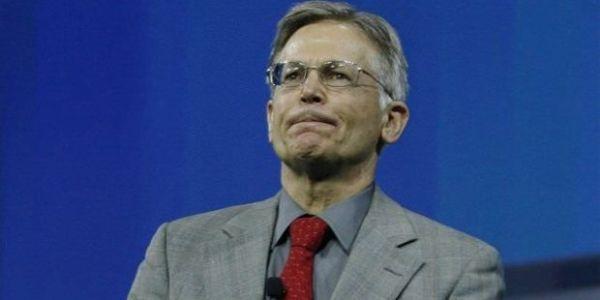 Chairman and CEO, Arvest Bank Group, Inc.
Jim C Walton Net worth in 2022: $64,7 Billion
Jim Walton is the younger son of Walmart founder Sam Walton.
He is the chairman of the family's Arvest Bank, which today has more than $ 20 billion in assets.
Jim sat on the Walmart board of directors for more than a decade before ceding the seat to his son Stuart in June 2016.
Collectively, he and other heirs to Sam Walton own about half of Walmart's stock, which makes him one of the richest people in the world with a fortune of $64.7 B in 2022 according to Forbes.
Jim and his sister Alice lead a program that will issue $300 million in bonds to help charter schools invest in facilities.
16. Amancio Ortega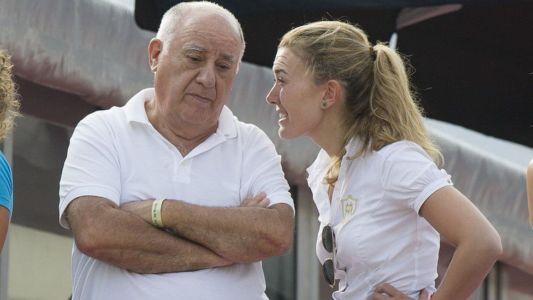 Founder of Inditex fashion group, best known for its chain of Zara
Amancio Ortega Net worth in 2022: $69.3 Billion
Amancio Ortega is a businessman from Spain and one of the richest clothing retailers in the world.
As a pioneer in fast fashion, he cofounded Inditex, known for the fashion chain Zara, with his ex-wife Rosalia Mira (deceased 2013) in 1975.
It owns around 60% of Madrid-listed Inditex, which has 8 brands, including Massimo Dutti and Pull & Bear, and 7,500 stores worldwide.
Ortega typically earns more than $400 million in revenue per year, which makes him one of the richest people in the world with the highest net worth in 2022.
He invested his profits mainly in real estate in Madrid, Barcelona, ​​London, Chicago, Miami, and New York.
15. Michael Bloomberg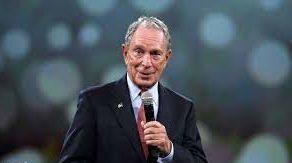 CEO, Bloomberg L.P.
Michael Bloomberg net worth in 2022: $70 B
Michael Bloomberg co-founded the financial information and media company Bloomberg LP in 1981.
He has put in seed funding for the company and now owns 88% of the business, which has revenue of roughly $10 billion.
In 1996 Bloomberg got his start on Wall Street with an entry-level job at investment bank Salomon Brothers. He was fired after 15 years.
As a major philanthropist and one of the richest people in the world, he has donated more than $5 billion to fight weapons, climate change, and other causes.
He announced his candidacy for the presidency in November 2019 (but withdrew in March 2020) and spent hundreds of millions defeating Donald Trump in 2020.
Michael Bloomberg is an American entrepreneur, philanthropist, and politician who served as mayor of New York City for a long time.
14. Zhong Shanshan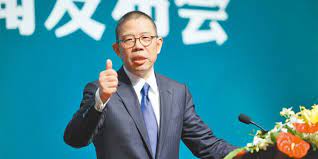 Founder of Nongfu Spring, Owner of Beijing Wantai 
Zhong Shanshan Net worth as of 2022: $73.9 Billion
Zhong Shanshan heads a company called Nongfu Spring, a bottled water company, which listed its shares in Hong Kong in September 2020.
Hangzhou-born Chung dropped out of elementary school during the chaotic Cultural Revolution in China.
Before starting his own business, he later worked as a construction worker, newspaper correspondent, and beverage sales agent.
Zhong also controls Beijing Wantai Biological Pharmacy, which was listed to the public on the Shanghai Stock Exchange in April 2020.
13. Mark Zuckerberg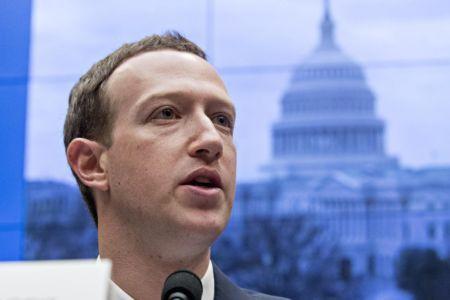 CEO, Facebook
Mark Zuckerberg Net worth in 2022: $78.7 Billion
Facebook, the social network Zuckerberg runs, has become a fast communication tool during the lockdown of the coronavirus pandemic.
More than 1,000 advertisers joined the boycott in June to protest Facebook's lax police practice of hate speech and misleading posts from politicians.
Zuckerberg started Facebook at Harvard University in 2004 at the age of nineteen for students to match names with pictures of their classmates.
Facebook launched to the public in May 2012 and still owns about 15% of the shares.
In December 2015, Zuckerberg and his wife, Priscilla Chan, pledged to give up 99% of their Facebook stake over the course of their lives.
Well, due to the success of Facebook and mark's other companies he acquired such as WhatsApp, and Instagram, the man has become one of the richest people in the world not only in 2022 but of all time.
12. Carlos Slim Helu 
Honorary Chairman, América Móvil
Carols Slim Net worth as of 2022: $78.8 Billion
Carlos Slim Helu, the richest man in Mexico and in the world, along with his family control América Móvil, the largest mobile operator in Latin America.
With foreign telecom partners, Slim bought a stake in Telmex, the only telephone company in Mexico, in 1990. In fact, Telmex is now part of América Móvil.
It also owns stakes in Mexican construction, consumer goods, mining, and real estate companies and 17% of the New York Times.
His son-in-law Fernando Romero designed the Soumaya Museum in Mexico City, home to Slim's extensive and eclectic art collection.
11. Francoise Bettencourt Meyers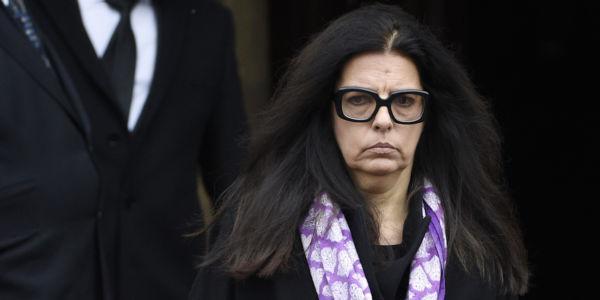 Chairwoman, L'Oréal
Francoise Bettencourt Meyers Net worth in 2022: $83.5 Billion
Francoise Bettencourt Meyers is the granddaughter of the founder of L'Oréal and is among the richest businesswomen in the world as of 2022.
Bettencourt Meyers and her family own about 33% of the shares of L'Oreal. She has served on the board of directors of L'Oréal since 1997 and is president of the Family Holding Company.
She became the reigning heir to L'Oréal in France in 2017 when her mother, Lillian Bettencourt, the richest woman in the world, passed away at the age of 94.
Bettencourt Myers also serves as president of her family's charity, which promotes French advances in science and the arts.
Together, L'Oreal and the Bettencourt Myers family agreed to donate $226 million to repair Notre Dame Cathedral in the aftermath of the April 2019 fire.
10. Mukesh Ambani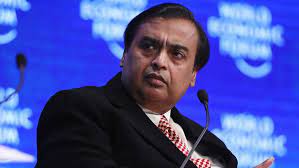 Founder and Chairman, Reliance Industries
Mukesh Ambani Net worth as of 2022: $90.3 Billion
Mukesh Ambani heads and manages $74 billion (revenue) of Reliance Industries, which has interests in petrochemicals, oil and gas, telecommunications, and retail.
Reliance founded his late father Dhirubhai Ambani, a yarn trader, in 1966 as a small textile manufacturer.
After his father's death in 2002, Ambani and younger brother Anil divided the family's empire.
In 2016, Reliance sparked a price war in the fiercely competitive Indian telecom market with the launch of its 4G Jio phone service.
During the Covid-19 lockdown, Ambani raised more than $20 billion to sell a third of Jio to a series of investors, such as Facebook and Google.
9. Steve Ballmer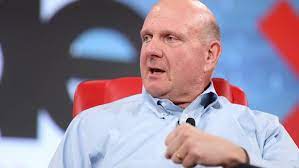 Owner, Los Angeles Clippers
Steve Ballmer Net worth in 2022: $97 Billion
Steve Ballmer is a highly capable former Microsoft CEO, who led the company from 2000 to 2014.
And he joined Microsoft in 1980 as Employee No. 30 after leaving the Stanford University MBA program.
Palmer supervised Microsoft after the first dot com crash, and through efforts to catch up with Google in search capabilities and Apple in cell phones.
The same year he retired from Microsoft, the Los Angeles Clippers bought the NBA for $2 billion.
He's beefing up his philanthropy since 2014, putting more than $2 billion into a fund recommended by donors, with a focus on lifting Americans out of poverty.
In 2018, he invested $59 million in Social Solutions, which creates programs for nonprofits and government agencies.
8. Larry Ellison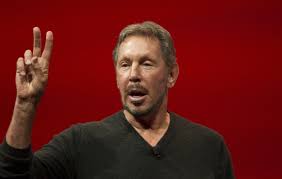 CEO and Founder, Oracle
Larry Ellison Net worth as of 2022: $110.7 Billion
Larry Ellison is the chairman, chief technology officer, and co-founder of the software giant Oracle, of which he owns about 35%.
He relinquished the role of CEO of Oracle in 2014 after 37 years in leadership.
Oracle has grown in part through ongoing acquisitions of software companies, the largest of which was NetSuite's $9.3 billion in 2016.
In May 2016, Ellison pledged $200 million to the University of Southern California to establish a cancer treatment center.
In 2012, Ellison spent $300 million buying nearly all of Hawaii's Lanai Island; Until now, he has built luxury hydropower and spa there.
Ellison joined Tesla's board of directors in December 2018, after purchasing 3 million shares of Tesla earlier that year. He is among the richest people in the world with a high net worth as of 2022.
7. Sergey Brin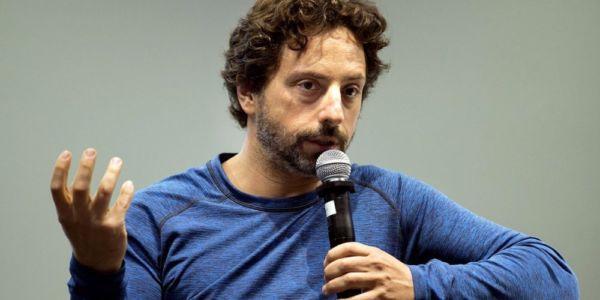 Co-founder and board member, Alphabet
Sergey Brin Net worth in 2022: $113.7 Billion
Sergey Brin stepped down as president of Alphabet, the parent company of Google, in December 2019, but remains a controlling shareholder and a member of the board of directors.
In 1998 he co-founded Google with Larry Page after the two met at Stanford University while studying for advanced degrees in computer science.
In 2004 Google went public and changed its name to Alphabet in 2015.
Brienne was absent from the General Alphabet events for most of 2019; He spent his time in the Alphabet X research lab. Breen is said to be financing a high-tech balloon project, well he is one of the richest people in the world that worth's rooting for.
6. Warren Buffett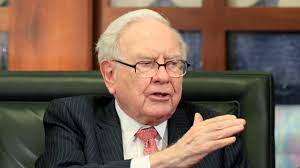 CEO, Berkshire Hathaway
Warren Buffet Net worth as of 2022: $114.4 Billion
Warren Buffett, known as the "Oracle of Omaha", is one of the world's most successful investors ever, and of course among the richest people in the world as of 2022.
In fact, Buffett runs Berkshire Hathaway, which owns more than 60 companies, including insurance company Geico, battery maker Duracell, and restaurant chain Dairy Queen.
The son of a U.S. Congressman, he first bought shares at age 11 and filed taxes for the first time at age 13.
He has promised to donate more than 99% of his fortune. He has given more than $41 billion to date, most of it to the Gates Foundation and his children's foundations.
He and Bill Gates also launched the Giving Pledge in 2010, asking billionaires to commit to donating at least half of their wealth to charity.
5. Larry Page
Co-founder and board member, Alphabet
Larry Page Net worth in 2022: $118 Billion
Larry Page is among the richest people in the world as of 2022, although, he stepped down as CEO of Alphabet, the parent company of Google, in December 2019, he remains a member of the board of directors and a controlling shareholder.
He co-founded Google in 1998 with a fellow Stanford Ph.D. Student Sergey Brin. With Breen, Page created Google's PageRank algorithm, which powers the search engine.
Page served as CEO until 2001, when Eric Schmidt took over, and then from 2011 until 2015 when he became CEO of Google's new subsidiary Alphabet.
He is a founding investor in space exploration firm Planetary Resources and also funds Kitty Hawk and Opener startups in the "flying car" business.
4. Bill Gates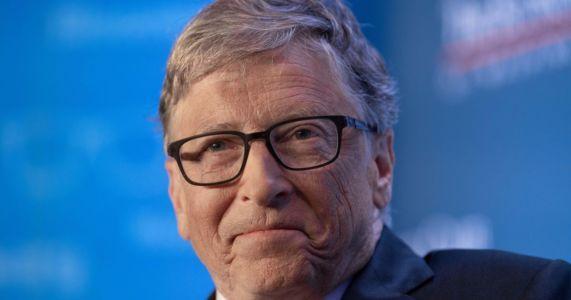 Co-founder of Microsoft, and Bill & Melinda Gates Foundation
Bill Gates Net worth as of 2022: $132.6 Billion
Bill Gates and Melinda French Gates, now divorced, chair the Bill and Melinda Gates Foundation, the world's largest private charity.
Bill and Melinda announced on Twitter that they were ending their marriage after 27 years, on May 3, 2021. They will still co-chair the institution.
Gates, who co-founded Microsoft with Paul Allen (deceased 2018) in 1975, has transferred at least $3 billion of shares in public companies to Melinda.
As of March 2020, when Gates stepped down from Microsoft's board of directors, he owned about 1% of the shares of the software and computing company.
He has also invested in dozens of companies including Canadian National Railway and AutoNation and is one of the largest farmland owners in the United States.
To date, He is among the richest people in the world, and our world's richest celebrity has donated $35.8 billion of Microsoft shares to the Gates Foundation.
3. Jeff Bezos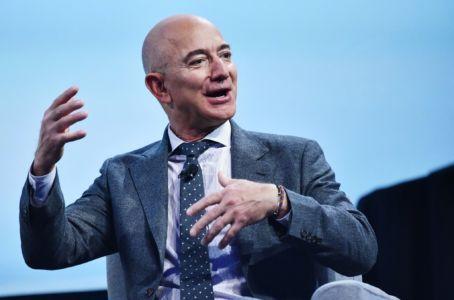 CEO and Founder, Amazon
Jeff Bezos Net worth in 2022: $187.3 B
E-commerce giant Jeff Bezos founded Amazon in 1994 from his Seattle garage. And in late 2021, he will step down as CEO and become executive chairman
Amid the pandemic, Amazon said it had hired 175,000 additional workers in March and April 2020. In April 2020, Bezos said he would give $100 million to Feed America, a nonprofit that runs food banks and food stores across the country.
Amazon has faced criticism from US senators and the general public for its treatment of warehouse workers during the coronavirus pandemic.
He and his wife MacKenzie divorced in 2019 after 25 years of marriage and transferred a quarter of his stake in Amazon to her.
In 2019, Amazon generated $386.1 billion in revenue and a net worth profit of $21.3 billion.
Jeff Bezos owns  Amazon, The Washington Post, and Blue Origin, an airline that is developing missiles for commercial use. So, it is obvious that he is among the richest people in the world as of 2022
2. Bernard Arnault 
Chairman and CEO, LVMH Moët Hennessy Louis Vuitton
Bernard Arnault Net worth as of 2022: $194.6 Billion
Bernard Arnault tops the list of the richest people in the world as he oversees an empire of 70 brands including Louis Vuitton and Sephora, and he is one of the world's finest tastemakers.
In January 2021, LVMH completed a deal with US jewelry company Tiffany & Co for $15.8 billion, believed to be the largest acquisition of a luxury brand ever.
LVMH spent $3.2 billion in 2019 on luxury hospitality group Belmond, which owns or operates 46 hotels, trains, and river cruises.
And his father made a small fortune from construction; Arnault got his start with $15 million in this business to buy Christian Dior in 1985.
Four of Arnault's five children work in the Pillars of the LVMH Empire: Frederick, Delphine, Antoine, and Alexander.
1. Elon Musk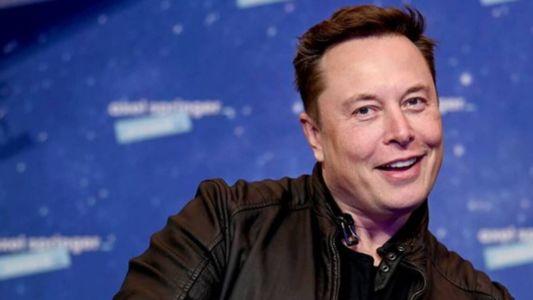 CEO and Chairman of Tesla and SpaceX
Elon Musk Net worth in 2022: $239.3 B
Elon Musk is revolutionizing transportation on Earth, with electric vehicle maker Tesla – and in space, via rocket producer SpaceX.
He owns 21% of Tesla but has pledged more than half of his stake as loan collateral; Forbes reduced his stake to take into account loans.
He resigned as chairman in 2018, after he made alleged "false statements" about a plan to take in Tesla's private company, leading to an SEC investigation.
SpaceX, Musk's rocket company, is now valued at $74 billion after its most recent funding round in February 2021 which makes Elon one of the richest people in the world.
He grew up in South Africa, then immigrated to Canada at the age of 17. He landed in the United States as a transfer student to the University of Pennsylvania.
Summary:
The richest people in the world are those who have made a fortune from their businesses. They are the ones who have created consumer products or service that has been purchased and used by many people. They are also the ones who have taken care of their billions of dollars so that it continues to grow and make more money for them. For a considerable time, wealth, income, and power are becoming more concentrated in the hands of the few. Not only does this create a dangerous situation for all, but it is also creating a political influence.
While Some rich people have a direct impact on people, like Bill Gates, Jeff Bezos, and Warren Buffet, who donate large sums of money to charity. Because they know that there is still a lot of poverty in the world and they want to help as much as they can. Other rich people use their wealth to improve social protection, access to education, universal healthcare, and create jobs for others through their business ventures.
Rich people are often able to influence the economic system, economic metrics, and political leaders. Using a good wealth taxes system can also result in improved literacy rates, which is one of the most important factors for a country's development.
Don't Miss: