Top 15 Richest Country of the World you Should Know about!
Determining which is the richest country of the world is done by knowing the output Gross domestic product – a measure of the country's import and export revenues, and the value of goods and services produced by the state within a year compared to its population.
According to the gross domestic product, the criterion of wealth is determined in relation to the number of the population, and the same determinants are set in all fields, which makes GDP so popular in showing and comparing wealth.
The per capita GDP is calculated by dividing wealth by the population of a country, and it is considered a useful measure that can provide an insight into the quality of life in a country.
If the per capita GDP is large, this may often indicate an affluent and prosperous population in the country.
This List will be ranking the top fifteen richest countries and regions of the world, using GDP per capita in international dollar values, a unit of measurement that provides a similar understanding of the value of wealth in countries with different currencies.
Keep in mind that each richest country below has similar reported levels of happiness, health, and livelihood, all of which are among the highest in the world.
Hence, If it is arranged by GDP or Gross National Income, the classifications will be different, and will not match the projected GDP forecast for 2020/2021 due to COVID-19.
15. Denmark
Population: 5,799,104
GDP per capita: $ 59,830
Denmark is a country with well-developed social services, which embraces hard-working people who love life and work hard for the continuous prosperity of their country.
The pillars of the economy in Denmark include tourism and other services, manufacturing, trade, and small local enterprises.
Efficiency and quality are very much appreciated in Denmark, where everything works like a well-oiled machine.
The combination of an open market and free trade is in the interest of the country's economic well-being, while advanced social programs ensure that citizens have a high standard of living, level of happiness, and income level.
Danes also love to reinvest in their economy, while the growing tourism industry has been bringing substantial income to the country's GDP for decades.
this richest country of the world has citizens who tend to enjoy the simple things in life, such as nature walks and inbound tourism, as much as they enjoy spending spontaneous money on a night out and traveling the world.
14. Iceland
Population: 341,957
Per capita GDP: $ 60,061
In this capitalist country that enjoys free trade and an open market, 5% of the wealthy own half of the state's wealth and earn 22.2% of the total income.
Iceland is another richest country of the world Because it's also a country that ranks as the 11th least corrupt country in the world.
Poverty is virtually non-existent there thanks to extensive welfare programs, and Icelanders are among the happiest people in the world. Its green start-ups have also received much gratitude, as demand increases and attract investment from international companies.
The pillars of Iceland's economy include manufacturing and service industries, especially tourism, software production, and biotechnology.
Iceland has also started spending on international business to pool investment from business travelers.
Moreover, tourism increased by 400% from 2010 to 2017, as tourists outnumber citizens at any time by 4.5 times.
Its focus and push to continuously expand tourism are evident in being the first country to open its borders after the closures imposed around the world to confront the Covid-19 pandemic.
13. San Marino
Population: 33,931
GDP per capita: $ 60,750
Moving on to San Marino which is amid the richest country of the world, with a stable and thriving economy is due in part to its smart citizens who have successfully adapted, making use of their available resources.
Traditionally, San Marino was a country of farmers and stone cutters, producing cheese and agricultural products, along with unique jewelry made of stone.
Today, its toiling citizens contribute to the economy by producing ceramics, tiles, building materials, furniture, clothing, fabrics, paints, high-quality spirits, and wines for export.
Because Italy is surrounded on all sides, San Marino still maintains a close relationship with the country of which it was formerly a part, including the payments made by the Italian government in exchange for the monopolies of tobacco and other goods in this small country in southern Europe.
Finally, with a declining local population and nearly 3.5 million travelers annually, more than half of the country's GDP is related to tourism.
12. Hong Kong
Population: 7,515,902
Per capita GDP: $ 62,375
As the financial center of Asia, the international business center of networking and trade, and the access gateway to China's huge main market; The Chinese Special Administrative Region of Hong Kong is a major world center.
International travelers also choose to invest their money in Hong Kong's highly developed tourism industry, before moving to other cheaper places on their trips to Asia.
Like the United States, many travels to Hong Kong to start a business, where the risk is relatively affordable and does not require residency.
Known as the freest economy in the world over the past two decades, Hong Kong is also ranked among the richest and least corrupt countries in the world, where one can keep 100% of his legally owned business.
11. Brunei
Population: 438,788
Per capita GDP: $ 64,673
After gaining independence from Britain in 1984, the small South Asian nation of Brunei quickly grew into one of the richest countries in the world.
Its authority regulates everything from the military to the economy, enforcing unique punitive rules, but also providing education and free medical care to its citizens. Brunei has over 97% of its literacy rate.
Brunei is known as the second happiest country on the continent after Singapore, which might come as a surprise given that the country's wealth is not evenly distributed, with many residents living in poverty.
However, while the public debt ratio of the United States was 106% of GDP in 2018, it was only 2.4% in Brunei.
What made Brunei the richest country of the world is its offshore oil drilling industry, which brought wealth to the economy through exports.
It is known that the people of Brunei enjoy the expensive and luxurious things in life, and they like owning expensive cars than any other country in the world.
10. United States of America
Population: 331,643,466
GDP per capita: $ 65,281
With its resource-rich land and the largest economy in the world, the United States of America has strong purchasing power, as it has its own energy and is able to export its own oil and gas for profit, and the size of its economy and the high rate of real GDP growth is unmatched in any other richest country.
As a market economy is relatively free of restrictions with a decentralized political system, there are virtually no state-owned companies, while the legal system protects the liability of investors.
Although statistics such as these attract talented people from all over the world for the opportunity to achieve wealth, they remain one of the countries where wealth is not shared equally.
While the public debt currently stands at $27,000 billion, it is also $3 billion higher than it was before the Covid-19 pandemic.
9. Norway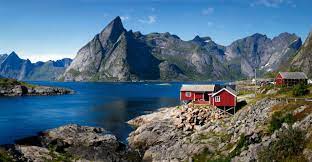 Population: 5,435,878
GDP per capita: $ 66,832
Although it is the seventh richest country of the world on this list if we omit the two regions, it is known that Norway enjoys the highest standard of living in the world as well as it tops the human development index with advanced education systems, an outstanding social security system, and comprehensive health care.
The government is investing in free education for its citizens, while parents ensure that children learn the importance of productivity from an early age in school.
Work preoccupation is an essential cultural element in Norway, without which citizens cannot find happiness in life, and major occupations include telecommunications and technology.
With unemployment and poverty rates falling at 3% and 0.5%, respectively, it is no wonder that other countries seek to achieve the same standard of living in Norway.
Although things cost a lot in Norway, Norwegians are reluctant to reinvest in their economy, while high purchasing power through higher wages enables them to spend generously abroad.
8. United Arab Emirates
Population: 9,926,221
GDP per capita: $ 69,901
When it was known as the Trucial States, the pearl industry prevailed in this country from the 1870s to the late 1930s, when pearl diving was a hobby that turned into a major source of income for people living in small villages.
Now that it has built some of the most luxurious and richest resorts in the world, Dubai has moved along with the rest of the country to tourism, as it continues to invest in its potential through sustained and popular economic growth.
The discovery of oil in the late fifties of the last century caused a clash between the citizens of Dubai and Abu Dhabi, as the latter had the upper hand on oil borders and became richer, while the former struggled.
While Abu Dhabi prospered, Dubai ruler Sheikh Rashid bin Saeed Al Maktoum did not lose hope in his emirate's potential, as he borrowed tens of billions of dollars to invest in the emirate's infrastructure in 1958, and completed its first airport by 1960.
7. Switzerland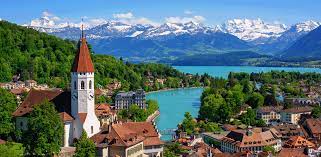 Population: 8,675,923
Per capita GDP: $ 70,989
As one of the happiest, healthiest, and richest country of the world, Switzerland is one of the most notable richest countries in Europe.
It is also a home that hosts German-speaking citizens, French and Italian, who have lived peacefully and thrived together for more than 800 years.
Even with the high cost of living, expensive products and services, as well as the extremely high value of the Swiss franc, the conversion rate to other currencies are high; People flock to this country for business or tourism.
Switzerland has a stable economy with a steady currency value and is highly regarded by investors who are looking for a safe haven to make big profits.
The Swiss are an innovative group, skillfully transforming natural resources into high-quality commodities such as high-demand chocolates, cheeses, jewelry, home decor, and furniture.
Exports contribute the most to the GDP, as precious stones and metals bring in nearly $ 100 billion annually, followed by pharmaceuticals and machinery.
While the mountains, the charm of its cities, and the luxurious lifestyle attract millions of tourists every year, while the developed tourism sector does not look scary with its high prices.
With no capital gains tax, a low 7.7% added tax on their products, and lower than average income taxes, the Swiss also enjoy investing in their economy, preferring to buy locally and pay for the unjustified disposal of garbage and expensive water bottles.
6. Cayman Islands
Population: 65,722
Per capita GDP: $ 72,481
The Cayman Islands, a British Overseas Territory, does not have an income tax as the full profits of citizens contribute directly to the gross domestic product.
This economic position is based on the government's belief that people will not work, save, or invest if heavy taxes are imposed on them or are "mistreated" in one way or another by the government.
Having a high income, which they keep at 100%, gives the islanders an incentive to return the favor to their country and see it flourish.
However, the Cayman Islands economy was not without problems, as it faced excessive government bureaucracy and had to find other ways to deliver public services.
To avoid imposing an income tax in 2017, they found the solution to taxing everything from tourism to import duties.
Moreover, the Cayman Islands, known as the "offshore financial center", imposes heavy fees on its financial services, and all other taxes on products and services also contribute to the rise of the country's GDP.
5. Ireland
Population: 4,953,494
Per capita GDP: $ 88,241
Next at number 5, we have Ireland another richest country of the world with constantly low corporate taxes, that are attracting many multi-billion dollar corporations to relocate and expand their business in Ireland, which contributes to GDP and people's high standard of living.
Although citizens earned high wages, per capita income was growing at a much slower rate than collective GDP.
However, the country's stability and continued wealth gains from tourism, agriculture, and manufacturing make it coveted by others.
The country's major exports include minerals and food products, including fermentation, computers, parts and software, and textiles.
Ireland also depends to a large extent on its service industry, including call centers, legal services, accounting, customer service, stock trading, and restaurants.
4. Qatar
Population: 2,899,617
Per capita GDP: $ 96,491
With only a small fishing industry and almost not many schools fifty years ago, the peninsula off the eastern coast of Saudi Arabia has transformed into a major global hub for exporting oil and gas over the past two decades.
Qatar began exporting huge quantities of natural resources in 1997 to Japan and Spain and expanded to other countries in the early 21st century.
After 15 years, as it built 14 natural gas plants, its GDP has grown dramatically from $ 30 billion to more than $ 200 billion.
Today, Qatar has the largest natural gas reserves in the world after Russia and Iran, with about 900 trillion cubic feet, and generates 60% of the total GDP.
After discovering oil in 1939 and natural gas 30 years later, it began producing 46,500 barrels per day in 1951.
Although some of the revenue was used to start modernizing the country, a large portion of it was accrued in Great Britain, which was colonizing the country.
After gaining independence in 1971, Prince Khalifa bin Hamad increased spending on social programs, housing, health, education, and pensions, and reduced the allowances for the royal family.
The country became is considered as a richest country of the world because it also receives large returns on investments in foreign brands, banks, even the Paris Saint-Germain soccer team, and real estate in London.
3. Singapore
Population: 5,866,407
Per capita GDP: $ 101,376
This country's lack of natural resources to build its economy has not stopped hard-working and innovative Singaporeans from turning their homeland into the second richest country of the world.
Being a major global hub for global financial services firms has helped drive the economy, as jobs in manufacturing, services, transportation engineering, and logistics are paying their citizens well while electronics, biotechnology, and chemicals are the country's main exports.
Singapore attracts millions of tourists annually, by building high-quality infrastructure and greatly expanding its tourism sector.
Moreover, the government has provided investors with a favorable economic environment with free trade, an open market, and the attractive low tax rates sought by international companies and business travelers.
2. Luxembourg
Population: 629,191
Per capita GDP: $ 121,293
Luxembourg is the richest country in the world if you do not count Macau as a region and not a country, due to its high-income levels and low unemployment rate, and with an inflation rate of only 1.1%, its wealth is also very stable.
According to the World Economic Forum, the main factor in the rise in GDP in Luxembourg is the large number of people who work in this small, landlocked country, while residing in the neighboring countries of Western Europe.
Advanced infrastructure and high labor market values ​​attract investment and multiply large outside companies.
Today Luxembourg is thriving with its financial services-based import and export business.
Small and medium-sized businesses have expanded, while a highly skilled and multilingual workforce is in great demand by multinational companies. There is also a small thriving agricultural sector in the country.
1. Macau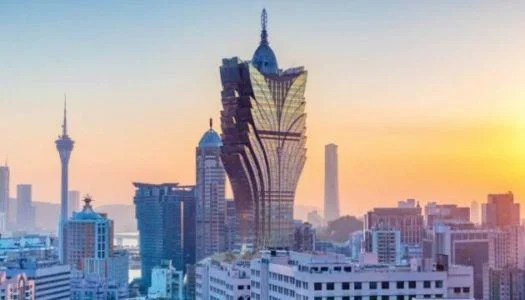 Population: 652,429
Per capita GDP: $ 129,103
Macau is a special administrative region of China, and thus it is not an independent country on its own.
This country has the second-highest life expectancy in the world, at 84.30 years, and is the richest country of the world today in terms of GDP per capita.
And the government, which did poorly in the 1990s, decided to prioritize gambling that opened the door to a massive boost to its infamous fortune.
Macau's economy relies heavily on the gaming industry, so much so that non-gaming economic activities bring in only 12% of the total profits.
To clarify further, Las Vegas profits not related to gambling are only 65%.
Macau has an advantage due to its proximity to other Asian countries with cheaper tourism to spend profits in, as well as the "exciting" side of the experience.
As a densely populated country, where most of the citizens live in apartments with high-rise buildings and shop in the same stores, it is strange that poverty reports range from 2% to 10% according to various sources.
Although poverty may be largely ignored by the majority, the government pays its citizens on an annual basis from the massive surplus in Macao's GDP, and the country has no public debt.