The 10 Rich Companies in the World – 2021
First of all , if you want to know what are the richest companies in the world. While there are many criteria by which the richest companies in the world are ranked.
While these include market value, revenue, profits, and brand value. In fact, the list includes the leading companies that have had a lot of success in the stock market in recent times like Facebook, Amazon, and Alphabet.
So, if you want to know more about these companies, you can read this full article. In this article, you will find details about the list of the top 10 rich companies in the world in 2021.
---
1. Apple
Market Cap: 943.57B
Apple is a rich company and among the most iconic companies in the world, today. Americans were thrilled when it was announced in August of 2018, that Apple had exceeded a cap of a trillion dollars. In fact, it was a special event in history.
Although Apple's market value has decreased since then, it hasn't decreased much, and that's just the nature of the market.
The cap remains steady at 943.57 billion which is enough to keep Apple as the richest publicly traded company in the world.
---
2. Microsoft
Market Cap: 928.57B
Microsoft is the second among the top rich companies in the world. Founded by Bill Gates, this profitable company is a pioneer in the software and hardware industry, This Tech Company has transformed the world of communications and entertainment through its innovative technologies and software.
The company provides support and optimization for the Internet and has developed widely used operating systems for computers in the Windows format
---
3. Amazon
Market Cap: 919.65B
Amazon, with a market value of close to a trillion dollars, is the third richest company in the world. They are considered in fact, a popular online retail giant and a leader in the e-commerce market.
Amazon has seen a steady increase in the value of its shares, and as of the last examination, it's still up.
Due to Amazon's convenient online ordering platform, many brick-and-mortar retailers have permanently closed their stores because they couldn't compete with the retail giant.
---
4. Alphabet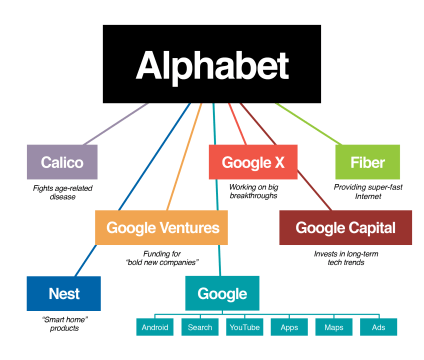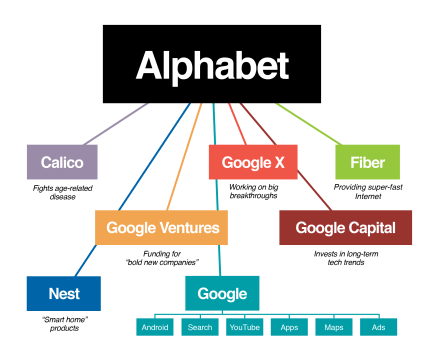 Market Cap: 859.25B
Alphabet is the parent company of Google and many other successful companies.
Some of their majors include a wide variety of Internet products and they also have interests in life sciences, longevity, and a variety of businesses that have nothing to do with these industries.
Well, Alphabet is considered a rich business and one of the best companies in the world run by Google.
---
5. Berkshire Hathaway
Market Cap: 521.35B
Berkshire Hathaway Inc is a large holding company that continues to acquire subsidiary companies.
The company started its activity in the textile industry and expanded to include manufacturing, banking, publishing, retail, and the insurance industries.
And it is a company founded by The rich Warren Buffett and Charles Munger. So, it is obvious that it is a successful business which makes it one of the top rich companies in the world.
---
6. Facebook
Market Cap: 511.35B
Facebook is an internet-based social media company. It started as a small process and has grown very quickly to turn into the number 1 out of all social networks.
It is headquartered in Menlo Park, California, and provides a way for people around the world in order connect in a network of friends and family as well as business accounts set up to advertise companies and organizations.
---
7. Alibaba Group
Market Cap: 481.91B
Alibaba Group Holding Limited is a rich business and among the largest companies in the world, it is an online trading company operating through a wide range of subsidiaries.
It is an international company headquartered in the People's Republic of China. Their four main sectors of operations include innovation initiatives, digital media, entertainment, core commerce, and cloud computing.
The company operates in four sectors: core commerce, cloud computing, digital media and entertainment, innovation initiatives, and more.
---
8. Tencent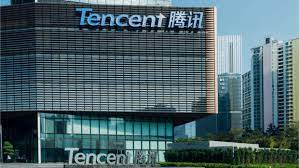 Market Cap: 480.78B
Tencent Holdings Ltd is number eight among the top rich companies in the world today and provides investment services and is engaged in providing online advertising services to companies and individuals.
It provides Android mobile games, online games, and a variety of software development services, trademark licensing, software sales, and many other services. It is based in China.
---
9. Johnson & Johnson
Market Cap: 369.1B
This company has been in operation for more than thirteen decades in the United States.
They provide a wide range of healthcare products and are one of the most well-known brands in America.
Johnson & Johnson products are made for people at every stage of their lives as they bring the world home health care products of all kinds.
---
10. JP Morgan Chase
Market Cap: 363.75B
JPMorgan Chase has a long history of success as an American institution with a long history dating back more than two centuries.
It is a leading global financial services company with a presence in more than 100 markets and $ 2.6 trillion in assets. They employ more than 250,000 and have a client base that has grown to millions.
They provide investment banking and other financial services to small businesses and individual consumers in asset management, financial transaction processing, and commercial banking services.
---
Finally, we come to the end of the list of the 10 rich companies in the world as of 2021. If you have any inquiries or any other companies that you would like to add to the list, then feel free to leave them in the comments section below in this article.