What Is The Net Worth of Serena William, Her Family, Height, Salary, and Life 
How much is The Net Worth of Serena Williams Now?
Serena Williams is a professional American tennis player, who won many titles in the Grand Slam tennis tournament in the women's singles, in addition to winning several Olympic gold medals.
Date of Birth: 

September 26, 1981

Age: 40 years as of 2022

Place of Birth: Saginaw, Michigan, United States

Height: 

1.75 m

Profession: Tennis Player, Voice Actor, Writer, and Businessperson
Nationality: American

Husband: 

Alexis Ohanian married since 2017

Parents: Richard Willimas and Oracene Price

Siblings: 

Venus Williams, Yetunde Price, Richard Williams III, Lyndrea Price, Isha Price, and Ronner Williams

Children: 

Alexis Olympia Ohanian Jr.
Serena Williams has an estimated net worth of $225 million. Approximately, she earns more than $8 million a year throughout her tennis career.
For her 25-year career, she has earned more than $93,6 million as prize money from the WTA Tour, much more than any other female tennis player.
Serena has earned $30 – $40 million from on-court earnings and endorsements.
between June 2019 and June 2020, Serena earned $35 million, of which roughly $20 million came from endorsements.
between June 2016 and June 2017, she earned $ 28.9 million and $ 27 million, respectively, in prize money and endorsements.
Serena Williams' endorsements in 2021 include Nike, Wilson, Gatorade, Delta Air Lines, Aston Martin, Pepsi, Beats by Dre, JP Morgan Chase, Audemars Piguet, Bumble, Upper Deck, IBM, and Intel. She is also the Chief Sporting Officer for Aston Martin.
The tennis legend owns a "strong, sexy, sophisticated clothing" line called S by Serena.
She also owns Serena Ventures which invests capital in startups and businesses all around the world, and also has stakes in UFC, Miami Dolphins, and NFL.
Serena's stardom was not limited to the tennis world only, but she also participated in many films such as Venus and Serena (2012), Serena (2016), Ocean's Eight (2018),َ and others …, and she had an appearance on TV, and she also participated With voice acting in many shows, the most famous of which is The Simpsons.
Serena founded a charity bearing her name, with the aim of making education available to underprivileged children around the world, and has built many schools in Africa.
All this wealth and achievements place her at number 33 on Forbes' list of highest-paid athletes in 2020, and one of the best tennis players of all time.
َAs of 2022, The net worth of Serena Williams is over $225 million.
Serena Williams Early life:
Serena Jameka Williams was born on September 26, 1981, in Saginaw, Michigan. Her parents are Richard Williams and Orsin Price Oracene Price, who is the youngest of five sisters.
The credit for Serena's success goes to her father, who was determined to help her achieve success. He passed on everything he had learned about tennis from books and educational videos, teaching her the rules of this game.
At the age of three, Williams began training at a playground in Compton, California, where the little girl trained with her father intensively for two hours a day, which showed the extent of her toughness and ability to endure, before the family moved back to Florida.
Serena Williams Career: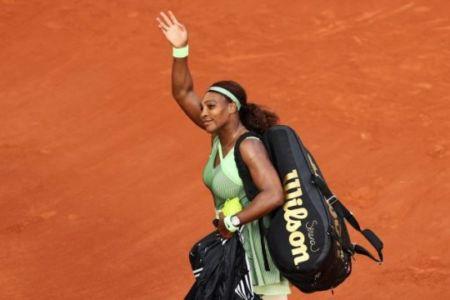 In 1995, Serena started her professional career.
Two years later, it was ranked 99 in the world, down from 304 just twelve months ago.
The following year, she finished high school and immediately signed a $ 12 million contract with German shoemaker Puma.
In 1999, her family achieved their first victory in the Grand Slam tournament before her sister managed to achieve it, after winning the US Open.
Afterward, Serena and Venus won victories on the field. With their distinct style of play, the two sisters were able to control the stadium, as their apparent strength confused the opponent, so they shone on the field and drew attention with a distinguished presence.
She continued to win victories until August of 2003, when she underwent knee surgery and was mourned by the shooting of her half-sister Yetunde Price in Los Angeles, California.
All this led to her world ranking falling to 139th place.
By 2009, she had launched her autobiographical book "Queen of the Court" and was back at the top of the world ranking, with wins in both the Australian Open Women's Championship (for the fourth time) and the Wimbledon Women's Singles Championship (for the third time).
In the Olympic Games in the summer of 2012, Serena overthrew Maria Sharapova, winning her first gold medal in the women's singles, and that medal was not her only victory in that tournament, as she won the next day the second gold medal with the two women's doubles with her sister Venus, and thus she may In total, she won four gold medals.
In the 2016 Olympic Games in Rio, the sisters were unlucky as they were knocked out in the first round of the women's doubles at the hands of the Czech players Lucie Safarova and Barbora Strycova.
Later in 2016, Williams experienced a sudden loss, as she was out of competition at the hands of Karolina Pliskova in the semi-finals match, and with this loss, she would have lost first place in the world after having maintained it for 186 weeks.
Williams returned to achieve a historic victory by winning the twenty-third major championship during her career after defeating her sister, and with that victory, Serena surpassed the world record of Steffi Graf, to return to the top of the world rankings.
Serena Williams Personal Life: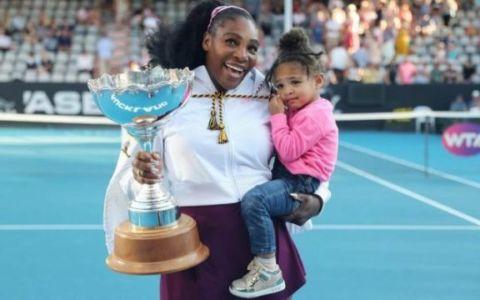 Serena and her sister have a close relationship as the two lived together for a long time in Florida, but they separated in December 2013 after Serena bought a huge house in Jupiter, Florida.
In December 2016, she announced her affiliation with Alexis Ohanian, co-founder of Reddit.
In April of 2017, Serena hinted on her Snapchat account that she was pregnant, where she posted a picture on which she was pregnant and wrote: "20 weeks." Serena Williams's net worth in 2022 is $225 million.
Summary:
Serena Williams is an American professional tennis player who has won 23 Grand Slam singles titles, more than any other woman in history. She has also won the Laureus World Sports Award for being the most recognized sportsperson on the planet.
The net worth of Serena Williams is over $225 million. This makes her one of the richest athletes in the world and one of the highest-paid female athletes in history.
She is the first African-American woman to be ranked world No. 1 in singles and doubles by the Women's Tennis Association (WTA). In 2003, she became just the second black woman ever to win Wimbledon and was named BBC Overseas Sports Personality of the Year.
Don't Miss: