What Are the Most Expensive Shoes in the World?
It might be surprising that the top five most expensive shoes do not include any men's shoes.
Thanks to rare diamonds, platinum, and gold – the Debbie Wingham High Heels women's shoes are the most expensive shoes ever.
While the Most Expensive Men's Shoe – Tom Ford Custom from Jason Arasheben, which is completely a diamond-laden.
Well, The Expensive materials and premium shoe brands multiplied by hundreds of hours of painstaking manual labor make these shoes incredibly expensive.
Gone are the days when he wore shoes to protect his feet. Nowadays, they have become an integral part of a person's wardrobe as well as a fashion necessity.
Made from a variety of materials, shoes can range from a few hundred to millions of dollars.
But for the wealthy, shoes also serve as an indicator of a person's social status.
Well, read this list either for just the eyes' pleasure or to own any of the shoes listed below:
---
22. LOUIS VITTO MANHATTAN RICHELIEU MEN'S SHOES – Price: $10,000
In the fashion world, this brand is the epitome of luxury. So, it only makes sense that the product it offers is incredibly detailed. It shows the old style and craftsmanship in these costly shoes.
Waxed alligator leather with intricate stitch patterns and delicate perforation elements make the $ 10,000 price tag seem worth it.
---
21. NIKE AIR MAG 2016 – Price: $26,000
You might consider taking out another mortgage for your home for this shoe if you're a fan of sneakers.
The 2016 Air Mag release was lifted straight from the 1980's cult sci-fi movie Back to the Future II. While the auto-link and lights feature in this pair has been achieved with cinematic effects, 30 years later, all this technology has become a reality.
These sneakers are battery-operated and feature a motor. Only 100 have been manufactured by the brand, which makes it incredibly rare. At the moment, the average price of these expensive and unique shoes in the market is $ 26,000.
---
20. TESTONI MEN'S DRESS SHOES -Price: $30,000
The men's dress shoes made by Testoni aren't slouchy either. A testament to exquisite Italian craftsmanship, the shoes are highly valued in all markets around the world.
These shoes are considered to be very light and completely waterproof. No wonder, then, that these shoes are worth the expensive price that reaches $ 30,000.
---
19. THE HERMÈS BIRKENSTOCK SANDALS – Price: $34,000 TO $76,000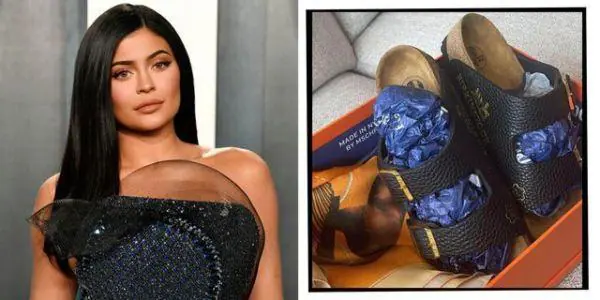 Have you ever cut a Hermes bag? Most of them would be offended at just the thought, but MSCHF, the Brooklyn Group, did. It also took the cork sole from German Birkenstocks sandals and merged the two.
And fashionistas praised the rather bizarre merger, as three pairs have already been sold. The subversive fashion brand has somewhat incorporated T-shirts from 10 streetwear brands in a similar way.
The Birkin bag, made by Hermès, is revered for the latest fashion. The MSCHF has been rejected by at least two leather workshops until the idea of ​​chipping by Birkin.
The sandal ranges from $ 34,000 to $ 76,000. One would think that this would hold back potential buyers. However, the brand says it may only have 4 to 6 pairs to sell.
---
18. TESTONI SHOES – Price: $38,000
Men are often clueless when it comes to what looks good on their feet, but even the most outfitting person has to agree that these shoes look amazing.
And they should, considering each pair costs you a staggering $38,000. If you think about how the brand justifies its high price tag, it all comes down to the innovative Norwegian technology that the brand uses.
The leather used to make these shoes is sourced from the best crocodile leather in the world and is very hardwearing.
Although the brand dates back to 1929, Testoni craftsmanship is ahead of its time. The other main reason these shoes are so expensive is their superior water resistance, something every man would want in the perfect pair of leather shoes.
---
17. NIKE SO-CAL AIR FORCE 1 SUPREME MAX – Price: $50,000
These are Nike's most expensive shoes, and the old trusted Nike next comes on the list with the futuristic Air Force 1 Supreme Max shoe.
All "dude" has fantasized about owning a pair of these shoes since their launch. Unlike the Air Force One set that was a diamond-encrusted sublime, this pair takes things a step further.
Moreover, the company has increased the durability of these shoes this time. The bright neon spots on the body of these shoes must be OTT, but they actually play well with the overall streamlined look.
While the upper of these shoes is made of high-quality leather, the lower part is made of 3M reflective material. The neon green laces are a nice touch.
---
16. AIR JORDAN SILVER SHOES – Price: $60,000
This stylish pair of Air Jordans has been the envy of shoe enthusiasts around the world, ever since it was first launched.
It's a sight to behold, and it was signed by legend Michael Jordan himself. The best part about these shoes is that they are completely comfortable to wear, which cannot be said about a lot of the shoes on this list.
Every silver detail featured in an Air Jordans shoe is a work of art, making it the most prized basketball shoe.
This line of shoes has become so popular that it is now synonymous with the Nike brand itself throughout the world.
You shouldn't be prepared to pay $60,000 if you consider yourself a big fan of Michael Jordan and want to have a pair of this magnificent footwear.
---
15. NIZAM SIKANDAR JAH'S SHOES – Price: $160,000
This shoe was once owned by Sikandar Jah, the 18th-century order of Hyderabad. The meticulous design is very intricate and anything, unlike anything you've seen before.
The shoe is completely embroidered with gold thread and features many rubies, emeralds, diamonds, and other very expensive gemstones.
These shoes, valued at $160,000, belonged to a museum in Toronto but were stolen. Thankfully, they were recovered but suffered some damage in the process.
---
14. KATHRYN WILSON'S PUMP – Price: $400,000
New Zealand designer, Katherine Wilson, made headlines in fashion when she created this adorable piece for a charity auction.
It took approximately 50 hours to create each piece of this pair. It is logical to consider that it is distinguished by million pounds worth of diamonds.
Each of these diamonds was individually hand-applied during that time period. These decadent-looking shoes were auctioned for an expensive whopping of $400,000.
---
13. STUART WEITZMAN DIAMOND DREAM STILETTOS – Price: $500,000
This article has become something similar to Stuart Weitzman's greatest works, but we can't help it. After all, the man produced an empire, and he made shoes that are bound to garner universal attention.
The Diamond Dream shoe is handcrafted with 1,500 diamonds, each valued at 30 carats. No wonder it catches the viewer's attention.
And you can be one of few people in the world that have these lovely shoes in your possession if you are prepared to pay an expensive price of $500,000.
---
12. STUART WEITZMAN "MARILYN MONROE" SHOES – Price: $1 MILLION
Inspired by the former superstar who became famous with the phrase "Diamonds is a girl's best friend", Weitzman created these adorable shoes using the crystal that Marilyn used to wear herself at some point.
They put in a lot of effort to get creative and that is shown in the craftsmanship.
Worn by Regina King at the 2005 Academy Awards, these expensive shoes not only managed to demonstrate their presence at the event but also in the whole world and auctioned off $1 million.
---
11. STUART WEITZMAN RETRO ROSE PUMPS – Price: $1 MILLION
Designed in the 1940's style, this vintage heeled shoe features a distinctive T-strap that was popular in the era and has a value of $1 million.
The toe portion of these shoes features pink motifs made from 1,800 Kwiat diamonds and a total weight of 100 carats. Apart from these beautiful features, the shoes themselves are studded with another 400 diamonds.
These are among the most expensive shoes ever that became a talking point in the world when Oscar-winning scriptwriter Diablo Cody refused to wear them during the 2008 concert because she felt it was just a "cheesy publicity game".
---
10. STUART WEITZMAN PLATINUM GUILD STILETTOS – Price: $1.09 MILLION
Now, you should know that whenever you read the name Stuart Weitzman, it would be associated with something of great value, expensive, magnificent, and luxurious.
These shoes are a perfect example. A wet shoemaker's dream, all over the body the heels are decorated with 464 pure diamonds.
The salient feature? Well, in this case, the belts that adorn this show are easily removable, and you can actually wear them around your neck as a statement piece.
So, it is a style that caters to jobs of the highest caliber.
Premiered at the 2002 Academy Awards, these expensive shoes are likely to make any woman in the world happy and any man poorer by $1.09 million.
---
9. STUART WEITZMAN WIZARD OF OZ RUBY STILETTOS – Price: $1.6 MILLION
The Wizard of Oz sure started the trend, right? After Harry Winston shows off sapphire slippers, a more modernized version of the same comes out by Stuart Weitzman. Only this time around them heels.
These shoes are eye-catching and glamorous, made with 123 karat sapphire. In total, 643 pieces were used and placed in a pound of platinum, which is the rarest mineral on Earth. These are among the most expensive shoes in the world, with a huge cost of $1.6 million.
---
8. TOM FORD CUSTOM BY JASON ARASHEBEN – Price: $2 MILLION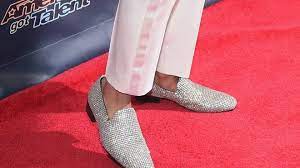 When Nick December hosted America's Got Talent, he wanted to make a statement. And he surpassed expectations by donning two-million-dollar diamond shoes.
Tom Ford shoes were specially designed by renowned jewelry designer Jason Arasheben and were a sight to behold.
Over 14,000 fully-cut round white diamonds are set in white gold. The total carat weight was an astounding 340 carats.
The impressive shoes took more than 2000 hours and about a year to complete and were worth the effort with their looks.
---
7. STUART WEITZMAN TANZANITE HEELS – Price: $2 MILLION
This Stuart Weitzman high heel shoe came on this list of the most expensive shoes in the world, as a result of a collaboration between Eddie Le Vian and Weitzman.
Valued at $ 2 million, these high-heeled expensive shoes are a wonder of the world that offers a great sight to behold.
After all, how could they not be, decorated with tanzanite, a gemstone of an unusual appearance?
The belts feature 185 carats of tanzanite with 28 carats of diamonds. What makes these shoes even more attractive is the fact that they are made of shiny silver, which gives them a delicate and ethereal look as well.
---
6. STUART WEITZMAN CINDERELLA SLIPPERS – Price: $2 MILLION
Another innovation from Stuart Weitzman,  which is amid the most expensive shoes in the world, are these stunning slippers made from Italian leather. The inspiration was the famous fictional character, Cinderella.
565 Kwiat diamonds are set in platinum and wrapped in an intricate lace-like design to create toe and ankle straps.
If that wasn't enough, the right shoe features a 5-carat amaretto, which alone cost more than $1 million.
Country singer Alison Krause wore 4-inch stilettos at the Oscars in 2004 and seemed to mingle in the background, letting the crowd contemplate crowds of sparkling diamonds.
---
5. STUART WEITZMAN RITA HAYWORTH HEELS – Price: $3 MILLION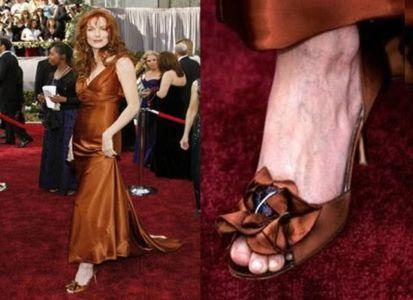 One of Hollywood's old darlings, Rita Hayworth found a place in fashion history when Stuart made and features a pair of earrings that the star wore in shoes.
What stands out in these high-heeled shoes is the pretty muted shade of Sienna Satin used to build it – a welcome change from all the brilliance and glamor common in the expensive shoes.
The earrings feature prominently in the middle of the shoe and elevate the look completely to pure hair. Despite their elaborate elegance, this pair features different types of gemstones, from diamonds to rubies to sapphires in a satin ruffle near the toe section.
This $ 3 million open-heeled are among the most expensive shoes ever, that is not definitively for sale to anyone – Simply, because they belong to Hayworth's daughter, Princess Jasmine Aga Khan.
---
4. HARRY WINSTON RUBY SLIPPERS – Price: $3 MILLION
Harry Winston's son of jewelry designer Ron Winston wanted to celebrate the 50th anniversary of the classic Hollywood movie The Wizard of Oz in the coolest way possible.
And he chose to do so by replicating the ruby ​​slippers that little Dorothy was wearing. Finely crafted with 4,600 rubies, this shoe represents the pinnacle of luxury.
Aside from 1,350 carats of sapphires, these beautiful shoes also feature fifty carats of diamonds.
These sapphire slippers are among the most expensive shoes in the world, and they carry a price tag of $3 million and are far superior to the original, which was created with plain red sequins.
---
3. DEBBIE WINGHAM HIGH HEELS – Price: $15.1 MILLION
These frighteningly expensive shoes were designed as a Debbie Wingham birthday present, and it's no stranger when it comes to creating luxurious items.
The high-heeled shoes have been studded with some of the most expensive and rare gemstones in the world, such as blue and pink diamonds, which explains the exorbitant price.
The body of the shoe is made of platinum while the plaque is of pure gold. The remainder of these most expensive shoes in the world is made of leather but features 24 karat gold plating. An 18k gold threat to be used to sew this priceless pair.
---
2. JADA DUBAI AND PASSION JEWELERS PASSION DIAMOND SHOES – Price: $17 MILLION
Jada Dubai and Passion Jewelers have teamed up to create one of the most expensive shoes ever.
And for $17 million, the heeled shoe is included with a pair of 15-karat D-grade diamonds. There are another 238 diamonds used to decorate the ornament.
The pair, which is more expensive than most mansions, was shown on the French Riviera at Burj Al Arab in Dubai alongside a less exotic red pair encrusted with rubies at just $27,000.
It took expert shoemakers 9 months to make it from pure gold. and rumors say that it was sold.
---
1. MOON STAR SHOES BY ANTONIO VIETRI – Price: $19.9 MILLION
Well, these are the most expensive shoes in the world. Yes, it is absolutely true. This pair, valued at around $20 million, was made in solid gold and 30 carats of diamonds and meteorites from 1576.
Yes, these things are from outer space. It made its debut in Dubai as part of MIDE Fashion Week.
These pumps are a statement piece modeled after the Burj Khalifa. The solid gold heel is designed in a skyscraper style while the upper is studded with diamonds.
Antonio Vitry is known for designing the world's first 24k gold shoes in 2017, at a whopping $32K. These have been delivered to buyers via helicopter.
---
So, Which of these most expensive shoes in the world has captured your imagination? It may be pricey, but the dedication, effort, craftsmanship, and materials that go into producing it make it a worthwhile investment of wealthy enough to carry it.
And don't forget to leave us a comment if you liked the article.
Don't Miss: