What is Mohamed Ramadan's Net Worth Now?
How much is the net worth of Mohamed Ramadan? His full name is Mohamed Ramadan Mahmoud Hegazy, and he is a very famous Egyptian actor and singer in the Arab world, nicknamed "The King", "The legend", "Prince" and "Number One".
He has presented many successful films and series and is one of the most prominent and highly paid young actors in the Arab world.
Mohamed Ramadan's net worth is estimated at $10 million in 2021, although he belongs to an average family, he managed to accumulate his fortune in the past few years to become the richest Egyptian Actor of all time.
| | |
| --- | --- |
| Full name: | Mohamed Ramadan Mahmoud Hijazi |
| Date of birth: | 23 May 1988 (age 32) |
| Place of birth: | Qena, Egypt |
| Nationality: | Egyptian |
| Profession: | Actor, singer |
| Net Worth: | $10 million |
Mohamed Ramadan Early life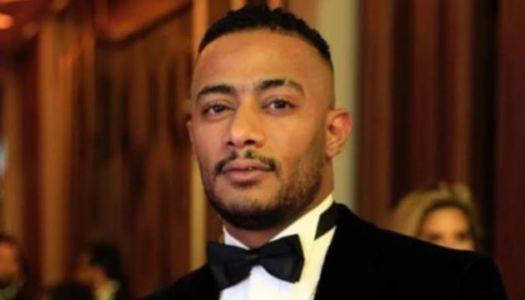 Mohamed Ramadan was born on May 23, 1988, in Giza, Egypt. He has a brother named Mahmoud and a sister named Iman, and he is the youngest of his siblings.
He studied in Giza schools and in the preparatory stage, he was able to join the football school in the Zamalek club, but he left football in high school to continue his education at the Saidia High School.
At this stage, he began to participate in the school theater, and the art critic Ahmed Abdel Hamid saw it and wrote about it in the Al-Gomhouria newspaper. After that, he joined Ain Shams University to pursue his education in theater arts.
Although he does not have a long career, he is considered today one of the most famous and prominent Egyptian and Arab actors. Also, Mohamed Ramadan is one of the highest-paid stars in the artistic community and has a net worth of $ 10 million in 2021.
Mohamed Ramadan Personal life
Mohamed Ramadan married for the first time in 2008 and had his first daughter, Hanin, but this marriage ended in divorce in 2012.
He married again to Nisreen El-Sayed Abdel-Fattah in the same year, and the couple had two children, Ali and Kenz.
Mohamed Ramadan Career
Mohamed Ramadan began his career in the theater in 2004 and then moved to participate in small roles in a number of television series and films, then to major roles and to starring roles.
Here are the films and TV series that he participated in
Films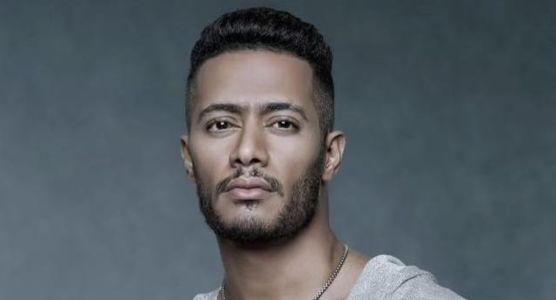 Ehky ya Chahrazade (2009)
Awlad Al-Shaware' (2006)
El Almany (2011)
Abdo Mota (2012)
Sa'a We Nos (2012)
Hassal Kher (2012)
Qalb El-Assad (2013)
Wahed Sa'idy (2014)
Shadd Agzaa (2015)
el-Kenz (2017)
Jawab Ieteqal (2017)
Akher Deek Fe Masr (2017)
Hassan Allam shabah (2018)
el-Diesel (2018)
el-kenz 2 (2019)
Sery lel 8aya (2020)
TV Series:
El-Sharika (2012)
Ibn Halal (2014)
Al Ostoura (2016)
Nesr el-Saeed (2018)
Zelzal (2019)
Al Prince (2020)
Egyptian Actor Mohamed Ramadan Net Worth In 2021
The net worth of the Egyptian Actor, Mohamed Ramadan, is estimated at $ 10 million in 2021, through participation in nearly 15 films and 5 series, where his first television work, "Ibn Halal", achieved great success in the Arab world.
Mohamed Ramadan luxury cars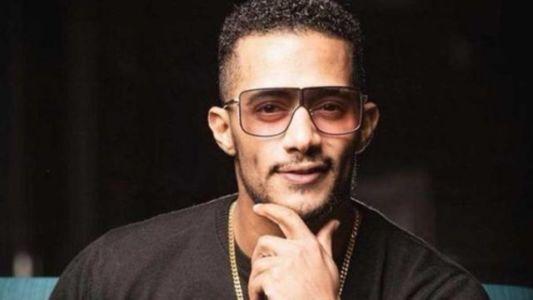 Mohamed Ramadan owns a huge fleet of luxurious and expensive cars. We show you the collection of his distinctive 8 cars that he owns:
Mercedes G65, of which there are only 65 cars in the world, with a price of $ 365K,
McLaren 7205,
Range Rover Velar,
Ferrari is priced at $ 335,000.
Lamborghini Aventador,
Rolls-Royce,
Two Porsche cars.
Mohamed Ramadan properties:
He owns two villas, the first in Sheikh Zayed, with an area of 1500 meters, at a price of 25 million Egyptian pounds, and the second on the northern coast, estimated at 35 million pounds.
Source Of Net Worth and Wealth of Egyptian Actor Mohamed Ramadan:
His income from YouTube exceeded $1,72 million and was followed by more than 8 million subscribers with 2 billion views.
$2,23 million, his fee in the series "Al-Ostora" is the highest-paid actor in Egypt after the leader Adel Imam.
$2,23 million is his fee in the series "Eagle of Upper Egypt".
$2,55 million is he paid for the series "Al-Prince",
$0,76 million, his fee in the series "Ibn Halal", his first absolute tournament.
$26000, he paid in the movie "The German".
$0.19 million, he paid in the movie "Abdo Mutah".
$0,25 million, his rent in the movie "The Lionheart".
$0,32 million is his fare in the movie "Wahid My High".
$0,38 million is his wages in the movie "Shadd Juzal".
$0.95 million in revenues from his play "Hello Ramadan".
$0.64 million of income from talk shows and advertisements.
All this contributed to the increase in Egyptian Actor Mohamed Ramadan net worth tremendously to reach a high number as of 2021.
Read Also: