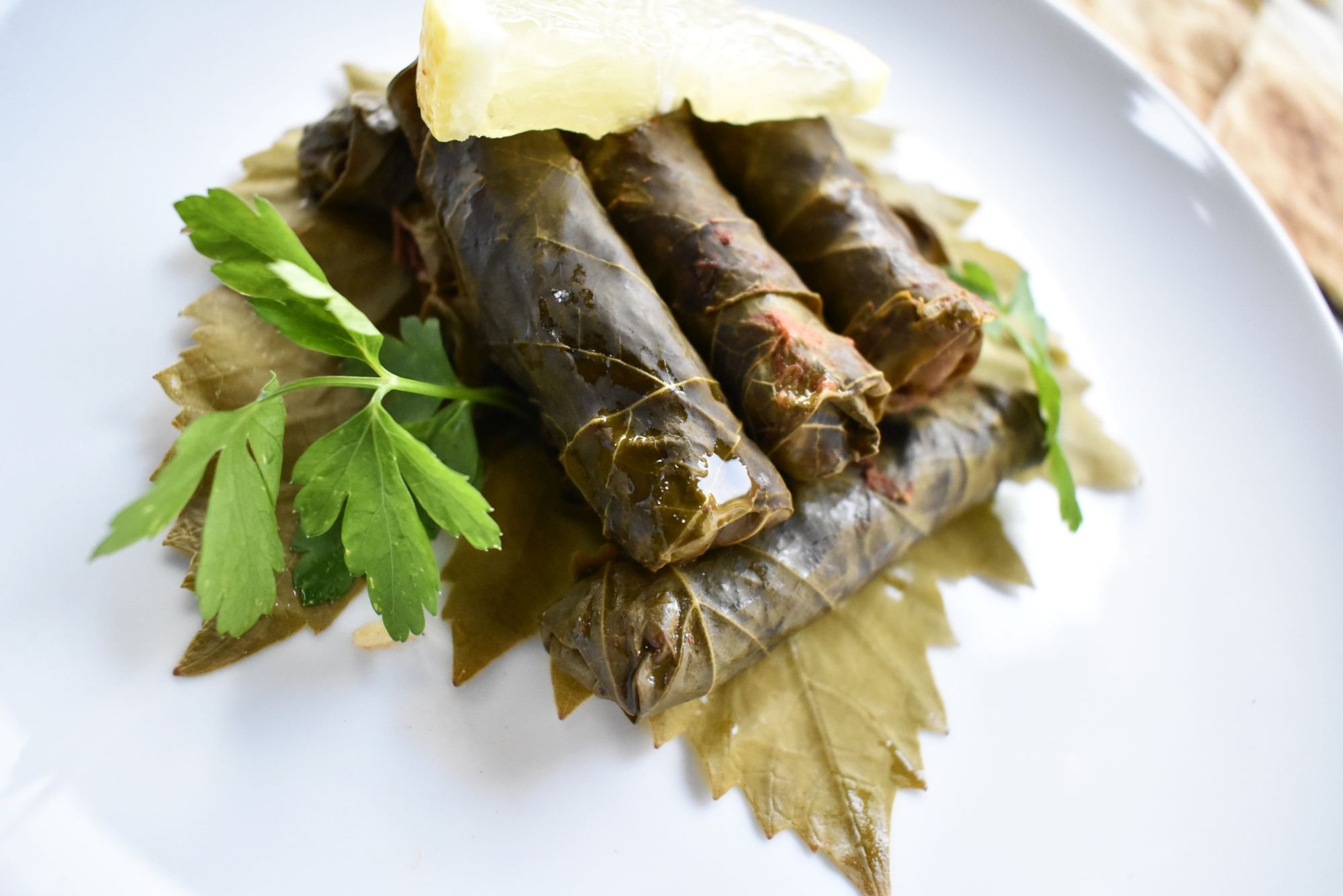 It may sound weird to stuffed plant leaves, but believe me, this one deserves to give it a try, also it is kind of a little bit difficult for a newbie person, but as an everyday cooker, it sounds easy because it takes time to roll the leaves.
I made about 150 fingers of grape leaves LOL.
Once I start to eat I can't stop.
Anyway, This is my own recipe in my own way, you'll find many other ways of making these grape leaves, with different fillings. I hope you'll like my way.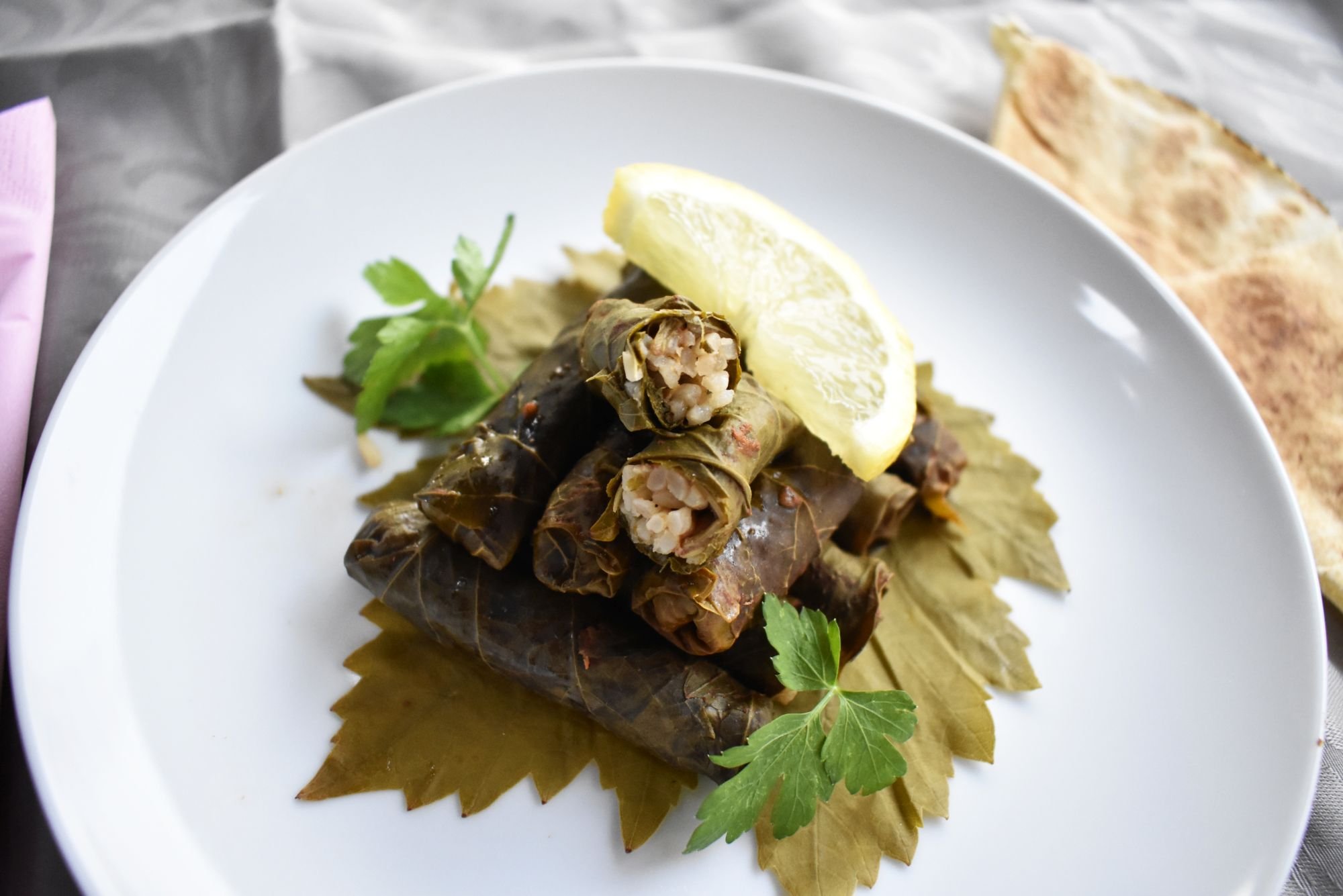 Stuffed Grape Leaves
Yield:  grape leaves
Prep time:  60 mins
Cooking time:  55 mins
Ingredients:
1 kg of grape leaves
For filling:
1 1/2 cup short-grain rice
200g minced lamb meat
1/2 cup fresh parsley finely chopped
2 tbsp finely chopped mint
1 tbsp olive oil
1 small onion finely chopped
1 tbsp tomato paste
1/4 tsp black pepper
salt, to taste
1/2 tsp cinnamon
For Sauce:
6 Cups of water
3 tbsp tomato paste (optional)
1/4 cup lemon juice
1 medium onion
1/2 tsp cinnamon
1/2 tsp black pepper
1 tbsp olive oil
The way:
In a large saucepan bring water to boil, cook the grape leaves in a boiling water for a minute until changing color.
Drain the leaves in a colander.
In a bowl wash and soak rice for 20 minutes, drain. Into the rice, add the lamb meat, parsley, mint, all the mentioned ingredients, mix until well combined.
Take a leaf of grape and place the filling and follow the steps in the photo below.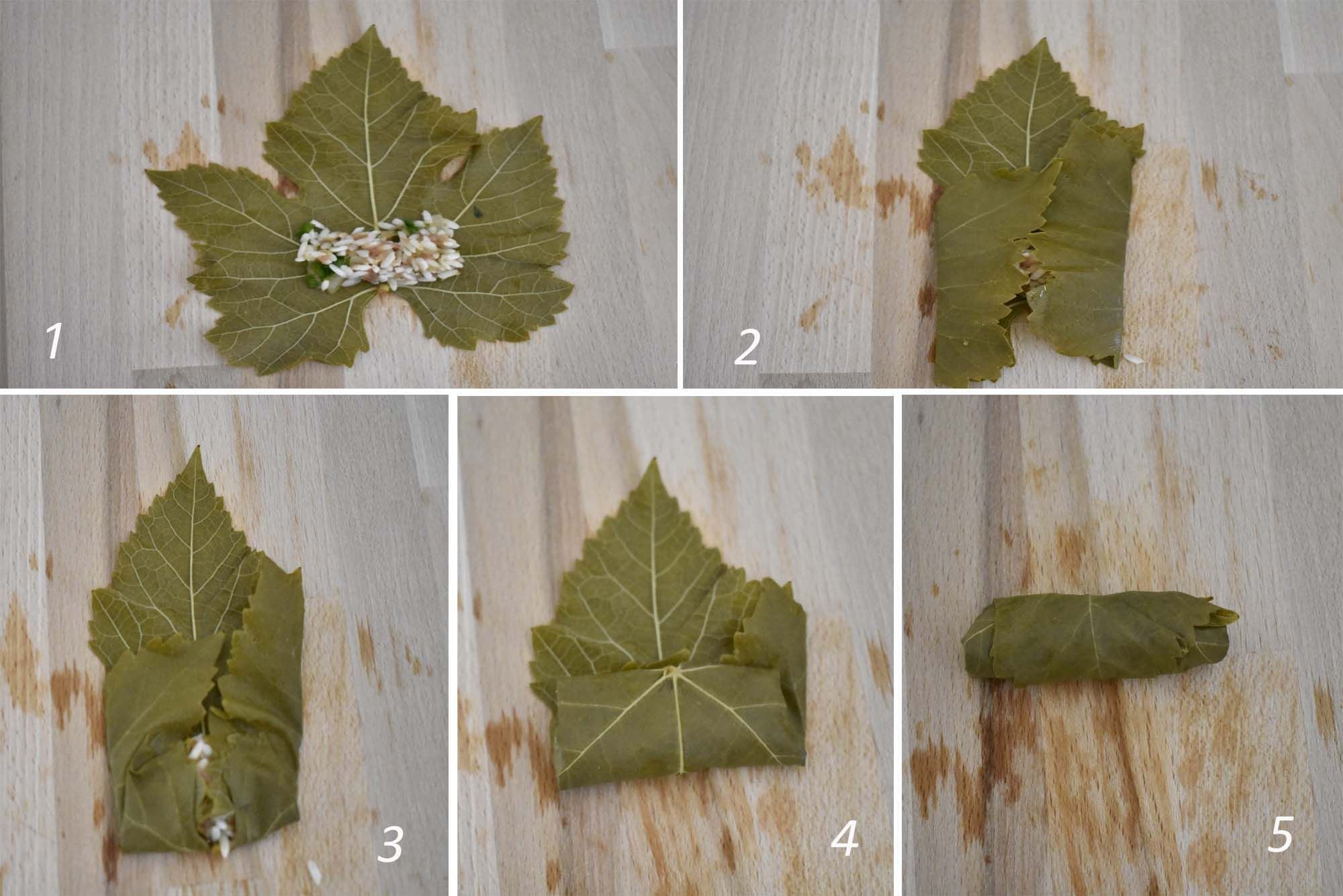 In a large saucepan, place 3 leaves at the bottom and rows the wrapped leaves.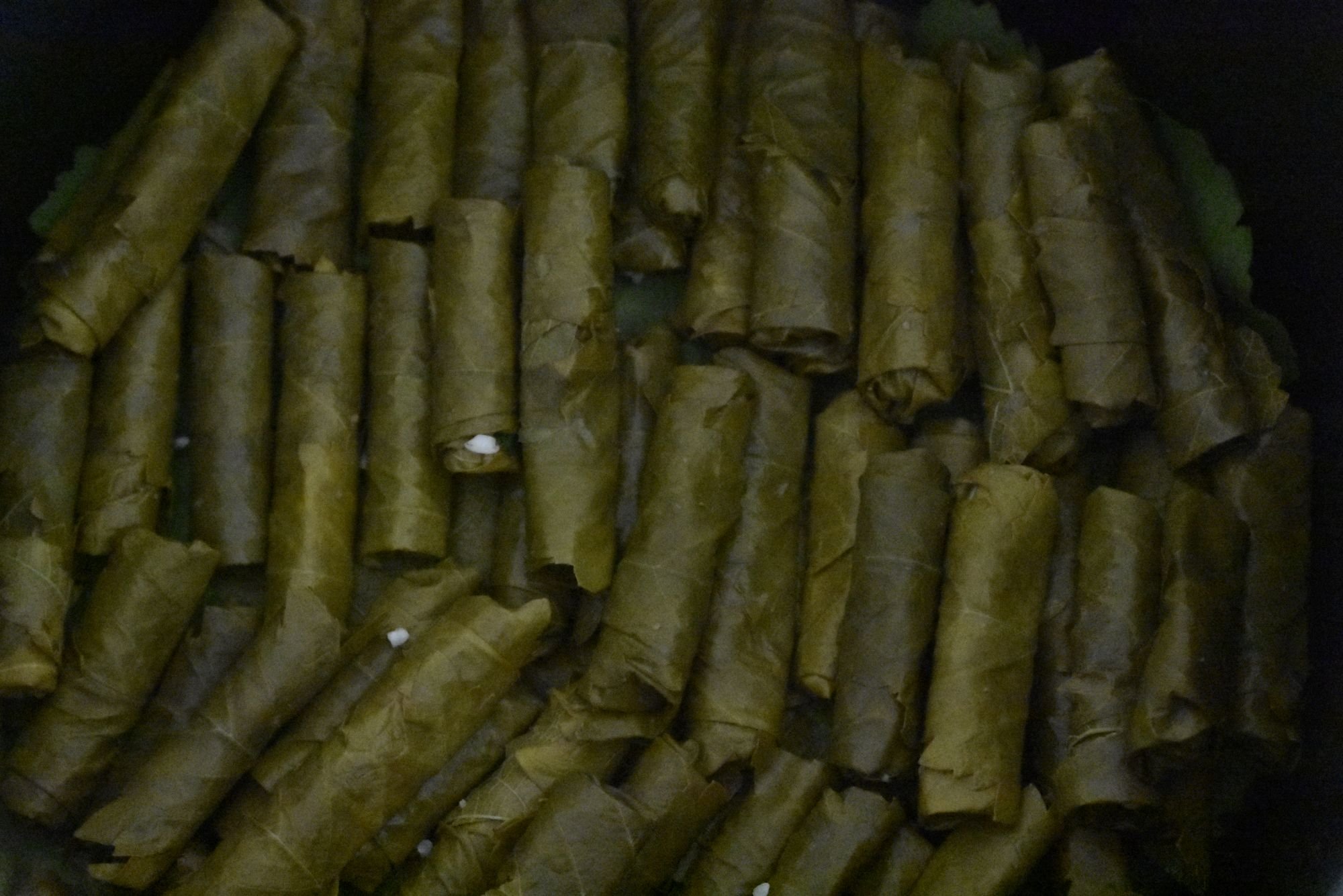 To prepare the sauce: in another saucepan bring the 6 cups of water to boil, add the lemon, tomato paste, spices, oil, and onion. Boil for 5 minutes. Pour the sauce gently on the rows of grape leaves until cover.
Take a plate and place it upside down on top of the leaves, cook for two minutes on a high heat then reduce heat to medium.
Cook at a medium heat for about 45-55 minutes until well cooked.
Remove the plate and serve the grape leaves.
ENJOY!