The Best Hottest Female Fitness Models Girls to Follow
Female fitness models, specifically, who break stereotypes about women and resistance training and have had a great impact on the culture overall. If you're looking to find the best of the best, we've put together a compiled list of the 20 most popular, renowned, or noteworthy fitness models who will inspire and motivate you in 2020.
we rank some of the sexiest bodies on the planet, And all of the proper diet and nutrition information these girls use in their day-to-day lives – alongside all of the high-intensity interval training and different whole-body compound exercises they do to achieve success.
So follow the list of the Sexiest Female Fitness models and read it enthusiastically.
---
20. Steph Claire Smith

After opening up about her struggles with disordered eating and body image issues, Steph Claire Smith has become an advocate for body-confidence and healthy eating. The other half of Keep it Cleaner, Steph encourages her followers to listen to their bodies and set realistic fitness goals in order to maintain their physique, She has also been signed to Chadwick Models, and is the female face of Bondi Sands tanning company.
---
19. Ana Cheri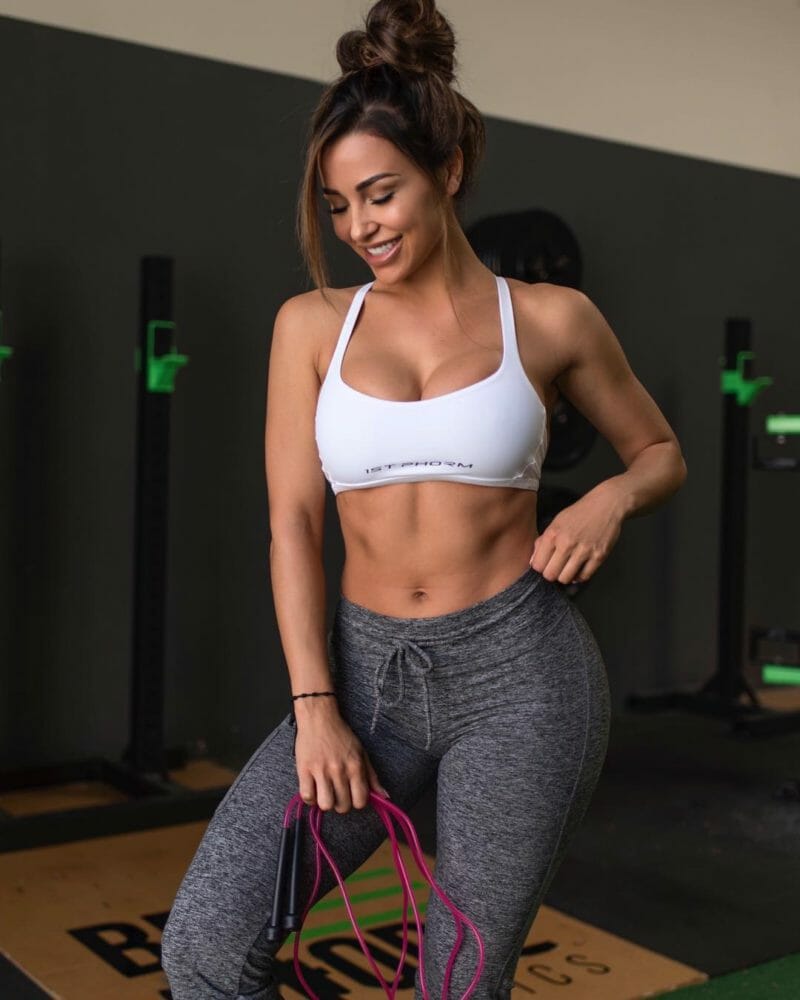 Ana Cheri obviously is a female carrying a lot of muscles in her upper and lower body, which you can't get by only doing light-intensity cardio, Ana is one of the fitness models that shares a lot of tips on her Instagram account, in order to inspire her fans to get serious about improving their abs and the overall look of their body. She has 12..4 million followers.
Ana is a huge fan of the "leg day," which you can clearly see from her photos. She says "I'm a huge fan of "leg day" and I'm always doing lower body. I can't get enough of it. And I also deadlift. My max was 205 lbs. and I'm like 125 lbs. I was really proud of myself on that one!" Ana also recommends doing the "Swiss Ball Leg Curl" exercise, which is great for toning and shaping your lower body muscles.
---
18. Brittany Perille Yobe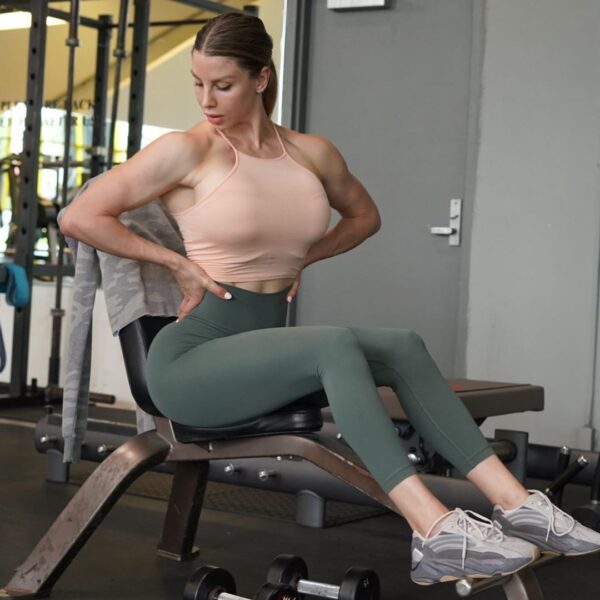 One of the hottest models i have ever seen is Brittany Perille Yobe, yeah, she is another sexy-looking female fitness model, Her incredible body is 100% real, and she has no plans to undergo any surgery in the future, Most of the time she is at the gym, she is doing various exercises to help her round up her butt.
About her training, Britany says "I train my glutes up to three times a week for up to an hour and fifteen minutes with about 10 different glutes exercises that isolate the muscles by working them from various angles." After her morning lifting, she says "I go back to the gym in the afternoon or evening to do 30 to 45 minutes of cardio, plus stretching, yoga, and foam rolling because it alleviates soreness and aids in muscle recovery."
---
17. Aurora Lauzeral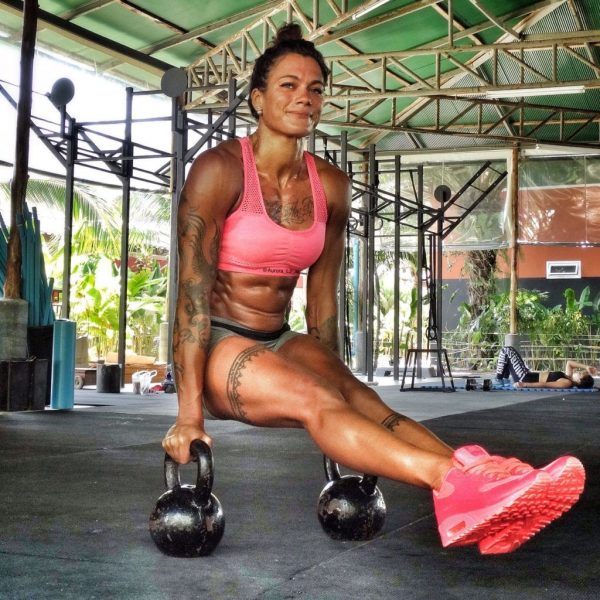 In comparison to the other featured celebrities in today's story, Aurora is a French female certified personal trainer and bodybuilder, she has a rather enviable body, and an awesome, positive, radiating smile, She is one of the best models who uploads a lot of fitness-based images and videos to her Instagram account, which currently has over 579,000 followers, and growing on a daily basis.
For warm-ups, Aurora likes to complete 5 minutes of jogging. She also likes to vary her routine, so she doesn't get stuck on the same training schedule. Monday is her shoulder/arms/abs training, which includes the Push jerks 4 x 10, dumbbell upright rows 4 x 10, cable rear delt fly's (superset), cable front raises 4 x 10, skull crushers 4 x 10 (superset and drag curls 4 x 10 exercise.
---
16. Paige Hathaway
Paige Hathaway is a fitness cover model and entrepreneur who rose to prominence thanks to social media, She amassed an Instagram following of 4 million and more than 5.5 million likes on Facebook, She grew up in Minnesota and was physically active since she was a child. This Sexy Female wanted to pursue a career in athletics and set her foot among the best fitness models. Her life took a turn when she took part in a fitness show and ended up winning 2nd place.
Paige starts her mornings with a bean burrito and avocado, or plant-protein smoothie. She eats a lot of carbohydrates, the good ones, like the sort found in rice, sweet potatoes, and oats. Vegetables are always on the menu, usually in the form of tossed salad. Fish is also a very important part of her diet as a source of protein. She is a pescetarian.
---
Continue Reading by Clicking the Next Button!