How Much Is Chris Brown Net Worth Now?
Before talking about Chris Brown net worth, you have to know that his real name is Christopher Morris Brown, who is an American singer, songwriter, dancer, and actor. He released his self-titled first album in 2005, "Chris Brown", through which he gained great success and fame in the world. He has also won several awards and has a lot of songs featured on the Billboard Top 100. Well, Chris Brown net worth is estimated at $50 million in 2022, making him one of the richest hip-hop singers in the world. His wealth comes from his albums and many projects that we will talk about below.
Born: 

May 5, 1989

age 33 years), 

Tappahannock, Virginia, United States

Height: 

1.85 m

Partner: Single
Nationality: American
Profession: Singer, songwriter, dancer, actor

Children: 

Royalty Brown, Lovely Symphani Brown, Aiko Catori Brown

Parents: 

Joyce Hawkins, Clinton Brown
Chris Brown Early life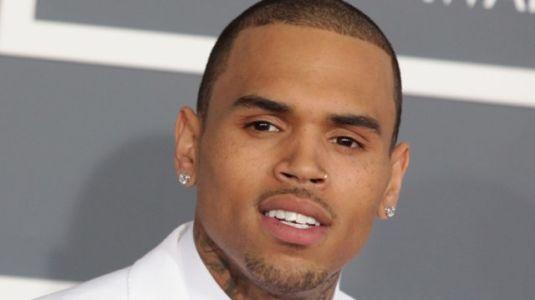 Christopher Brown was born on May 5, 1989, in Tappahannock, Virginia,
His mother, Joyce Hawkins, is a former daycare center director, and his father, Clinton Brown, works as a corrections officer in a local prison. He has an older sister who works at a bank, her name is Lytrell Bundy.
His parents divorced, and his mother suffered domestic violence from her new boyfriend.
From a young age, he listened to the albums of the soul owned by his parents, something that created in him a love for singing and dancing. He performed in his church choir and local talent shows. Often, Michael Jackson was his main inspiration.
Chris Brown Career
After signing with Jive Records in 2004, Chris Brown began recording his debut album, "Chris Brown", the following year. Huge success! It sold 154,000 copies in its first week.
Chris Brown continued to release many albums, and in 2007 he released his 2nd album, Exclusive, and then:
Graffiti (2009)
F.A.M.E. (2011)
Fortune (2012)
X (2014)
Royalty (2015)
Heartbreak on a Full Moon (2017)
Indigo (2019)
Breezy (TBA)
Chris Brown's Best Songs:
1. Forever

2. With You

3. Say Goodbye

4. Yeah 3X

5. Gimme That

6. Turn Up the Music

7. Wall to Wall

8. Don't Wake Me Up

9. no GuiDance (feAt. DRake)

10. Crawl
Brown has also branched out into acting, seeing him first in "Stomp the Yard" and also in starring in the family drama film, "This Christmas" in 2007.
He has appeared in several internationally acclaimed films such as Takers, Think Like a Man, and Battle of the Year…, in addition to the TV show Black-ish.
Chris Brown has won many awards during his career, most notably:
BET & Soul Train Music Awards – Best New Artist (2006)
Billboard Music Awards – Top New & Male Artist (2006)
American Music Awards – Artist of the Year (2008)
Teen Choice Awards – Choice Male Artist (2008)
People's Choice Awards – Favorite Male Artist (2009)
BET Hip-Hop Awards – People's Champ (Look At Me Now, 2011)
Grammy Awards – Best R&B Album (F.A.M.E, 2012)
BET Awards – Best Male R&B/Pop Artist (2011, 2012, 2015)
Chris Brown Net Brown Righ Now!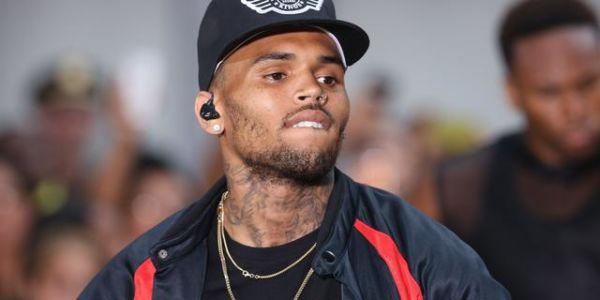 All these achievements and successes have made Chris Brown achieve an amazing net worth from his beginning to today. Chris Brown's estimated net worth is $50 million as of 2022. He ranks among the richest hip-hop artists in the world, earning most of his money from selling stage performances and touring.
Brown is estimated to earn up to $1 million for every show he performs. Of course, his money comes from music a lot of the time, but he does have other business ventures that have contributed significantly to his net worth.
Here's how much Chris Brown's net worth has increased or decreased in the past years from 2016 to 2022:
2020/2021/2022: Net Worth is $50 million
2019: Net Worth was $50 million
2018: Net Worth was $30 million
2017: Net Worth was $25 million
2016: Net Worth was $23.9 million
His Other Ventures
In 2007, he founded the record label CBE, under Interscope Records.
In 2012, he launched a clothing line called "Black Pyramid", in collaboration with the founders of the Pink + Dolphin clothing line.
Chris Brown has stated he owns 14 Burger King restaurants.
Chris Brown Properties
Chris Brown owns several homes, among them:
A glass mansion of its kind in the Hollywood Hills for $1.4 million.
Tarzana's smart house located in Los Angeles cost 4.3 million dollars, and it contains 6 bedrooms, 6 bathrooms, 16 security cameras, a large garage, and many other things.
Chris Brown is considered one of the luxury car enthusiasts, as he owns a large group of cars: Porsche 911 Turbo S, Lamborghini Aventador SV, Bugatti Veyron, Rezvani "Beast" Supercar, Rezvani Tank, classic Chevy Impala, and Dodge Viper.
We also mention that Chris Brown owns a private Gulfstream 3 plane and a yacht called "Serene" that includes a spa and beach club, multiple swimming pools, an underwater viewing room, and helicopter landing pads.
Chris Brown Personal Life
Chris Brown has managed to keep the company of some beautiful girls over the years. In the past, he's dated, among others: Gina Huynh, Diamond Brown, Agnez Mo, Vanessa Vargas, Ammika Harris, Amy Shehab, Blair Pena, Nia Guzman, Karizma Ramir, Simply Jess, Draya Michele, and Rihanna.
Chris Brown's affair with Nia Gossman really messed things up for him in his personal life, but he says that it was worth it because he now has a daughter named "Royalty". As for now, she is the only woman in his life.
Summary
Chris Brown is a singer and dancer who is known for his recordings in R&B and hip hop. He has won numerous awards, including a Grammy Award and Billboard Music Award. Brown is ranked as one of the most successful R&B artists of the 2000s by Billboard magazine.
Chris Brown is reportedly dating and surrounded by beautiful girls all the time. He's previously dated: Rihanna, Gina Huynh, Diamond Brown, Agnez Mo, Vanessa Vargas, Ammika Harris, and others.
Chris Brown has achieved such great success in his career that he now has a net worth of $50 as of 2022. He ranks among the richest hip-hop artists, making most of his money off live performances and touring.
Don't Miss: