There are good celebrities, and there are bad ones; however, many of us are unaware that some pf the famous people that we think of them as our idols, by following their styles, and their way of life, are actually bad people, and they act like jerks in real life?
Being famous and having the spotlight on doesn't mean that celebrities are not normal and real people too! They also have high standards or are just being jerks and a$$holes for no reason. Be sure, that there are so many celebs who are quite hard to deal with!
So with no further ado, here's a list of the top celebrities who are bad people in the real life.
16. Kiefer Sutherland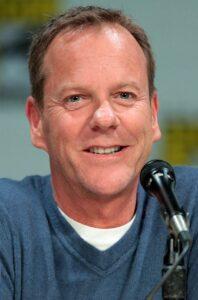 The star of the amazing 24 tv show, is a Canadian actor, producer, director, and singer-songwriter. His full name is Kiefer William Frederick Dempsey George Rufus Sutherland, his age is 55 years old as of 2022, and is best known for his portrayal of Jack Bauer on the Fox drama series 24 Chrono. The truth is it is not easy to work with Kiefer and has been widely reported to have issues with alcohol, according to co-stars. Also while he was filming "24" he would often show up drunk and stay in his trailer, while the whole cast and crew wait for him.
15. Zooey Deschanel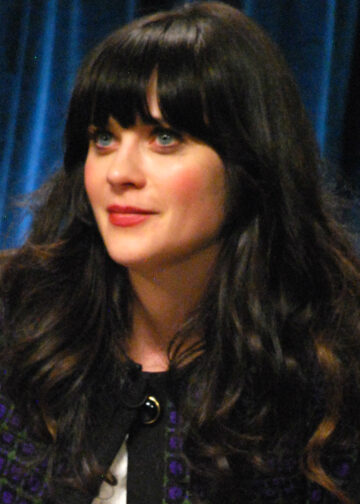 Zooey is considered the quirkiest, and cutest actress in Hollywood. Actually, rumors have it that she's kind of a bad celebrity in real life. Zooey Deschanel has also been known for shuffling past her fans at red carpet events and being rude to reporters by mocking their interview style. According to insiders and staff members on her show, The New Girl, she tends to be demanding, rude, and moody while filming.
14. Russell Crowe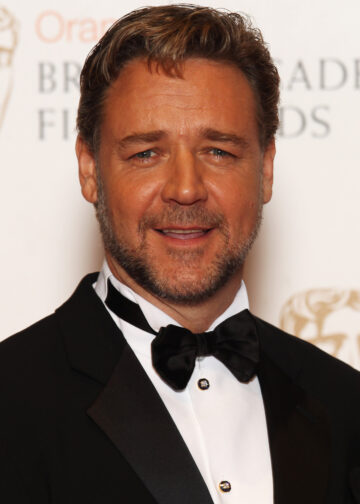 This famous man is a real a$$hole and deserves to be welcomed on our list of celebrities who are bad people and real jerks. Imagine that he slaps a hotel employee with a telephone. Also, there is a girl who revealed that he stared at her and told her to "Fuuck Off".
Russell Crowe is known for having so many management issues, he is well-known for his propensity to use heavy and abusive behavior on those in his surroundings. While also is a totally rude celebrity to the media and in interviews.
13. Katherine Heigl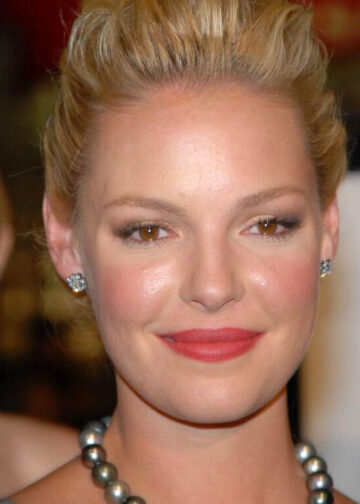 She looks so gorgeous! So, how could Katherine Heigl be difficult to work with? and how could this beautiful female celebrity take part in this list of celebrities who are bad people in reality?
Katherine Heigl is a nightmare to work with! People say she is so demanding, rude, spoiled, acts like a queen, and is extremely not that easy to work with! Katherine went from being in the top movies & TV shows in the mid-2000s to basically being blacklisted by the industry for a while there because she chose to drop out of the Emmy Race for her role on Grey's Anatomy.
12. Mariah Carey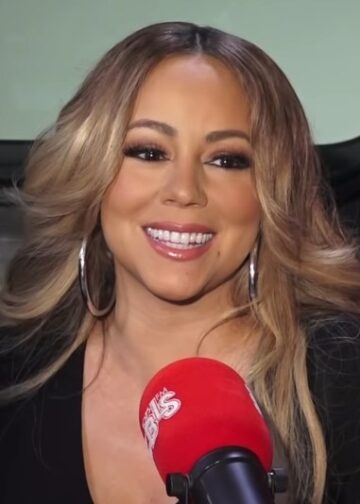 Born in 1969, Mariah Carey is a popular American singer and actress. She is known for her many awards and accolades. She became a famous celebrity in 1990 with her successful debut album.
She gets away with being a diva because people love it when she "slays" people but she's actually a real bad woman and a jerk. She's constantly bringing down other women in the music industry, and a lot of people expressed that they hate working with her because her demands are too high.
11. Rihanna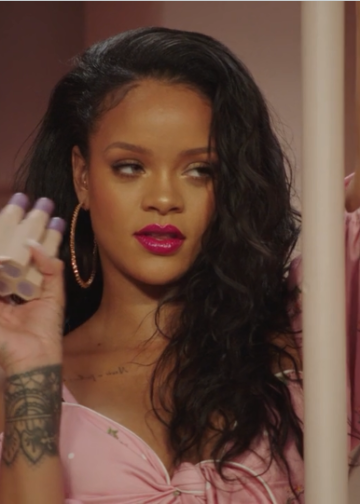 Rihanna is a loved singer, she is one of the biggest superstars in the world. and she is the perfect combination of musical talent and fierce fashion sense, but she is a rude girl, and fierce too, at least to some of her fans.
Her Fans asked for her autograph, and she told the closest backup dancer to forge it for them and send them away." So RUDE! Therefore, Rihanna deserves to be among those jerk celebrities who are bad people and arrogant.
10. Jay Z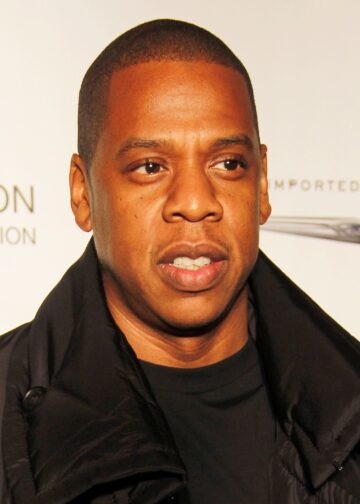 He has been quoted saying: "My presence is charity. Just who I am. Just like Obama's is. Obama provides hope." and also he explained his cheating on Beyonce by revealing that the infidelity was caused by him "shutting down" his emotions.
Our richest rapper Jay Z has never been afraid to speak his mind out. He has gone on numerous shows and done multiple interviews bashing fellow artists and companies that he does not agree with.
9. Jonah Hill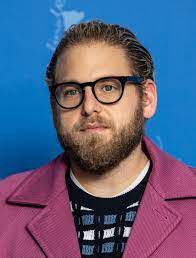 Jonah Hill seems a sweetheart in a funny guy in films, but the truth is he is among the bad celebrities who refuse autographs, speak to ordinary fans, and hand over business cards.
According to Naughty Gossip. meeting him was a 'total letdown'. He also revealed to Radio Host Howard Stern,  that he is good at making movies, but not good at being a famous person.
8. Michael Jordan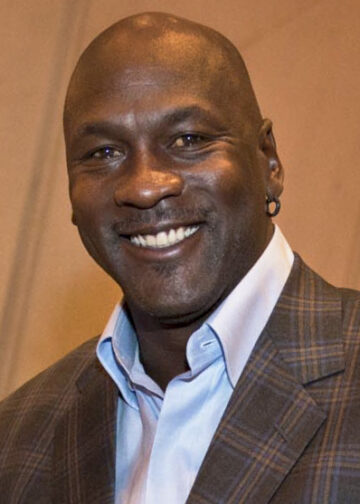 We all love Jordan for what he has offered to the world of basketball. He is the GOAT. But I still remember the time he punched Steve Kerr during a training camp, I was shocked! People always look up to their mentors with love. But Michael doesn't deserve to be such a great person, as he is a total jerk.
People say that he gets angry at his fans who ask for pictures or autographs. He was also banned from a Miami Country Club for being boastful, and not abiding by the rules thinking he was an exception because of how talented he is.
7. Ariana Grande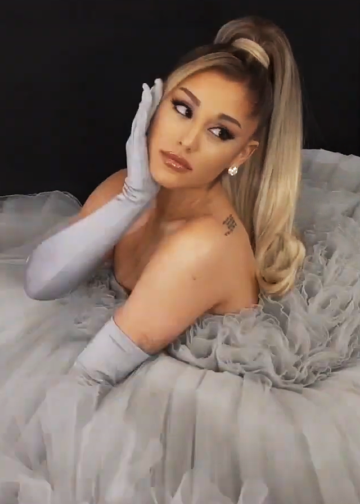 She has sweet, cute, innocent looks that may fool you. But for Ariana rumors has it that she is a huge jerk, and is among those celebrities who are really bad people in the real life! Ariana is well known for the bratty notes she throws. She sometimes loses control, and starts yelling at her staff whenever she needed something, she can do so by even demanding water!
6. Johnny Depp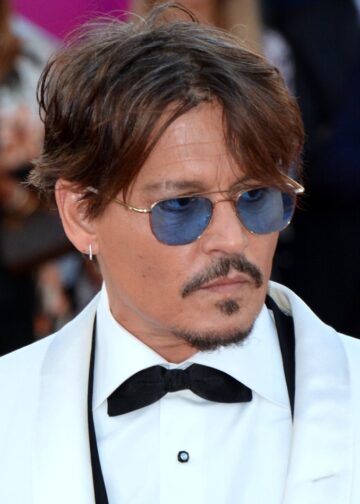 His real name is John Christopher Depp II, he is a famous American actor and producer. He is the recipient of multiple accolades, awards, and nominations. Johnny is probably one of the greatest actors of all time in Hollywood history.
But, Depp, was caught on camera, as he was physically and verbally abusing his wife in drunken criticism. it is obvious that For abusing a wife alone, we should label a man as more than a bad person!
5. Jennifer Lopez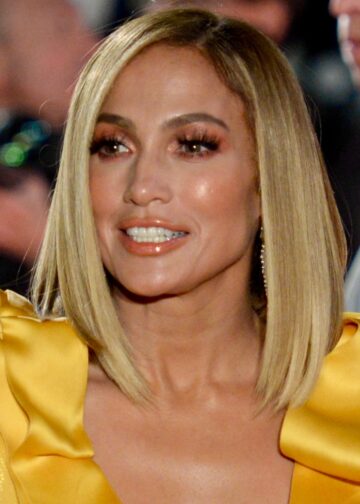 No one argues that Jennifer Lopez is one of the most amazing famous female singers in the world and one of the best in history. She is a sexy, pretty, and hot female celebrity with a golden voice.
But she is a True Diva! and she makes this list of those best celebrities who are bad people in real life because whenever she is in a hotel, concert, or a festival, her list of demands is usually extravagant. Also, her maid revealed that she was fired right away just for asking for an autograph. Jlo is also well known for saying a lot of shady and bad things about fellow celebrities.
4. Gwyneth Paltrow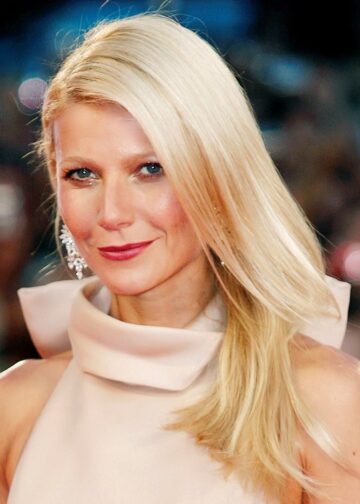 Paltrow was once voted the most hated and bad celebrity in Hollywood. She has gone on the record saying things such as: "I'd rather smoke crack than eat cheese from a tin", "I love basically anything that comes in a hot dog bun … except for hot dogs", and "I would rather die than let my kid eat Cup-a-Soup." What's not to like about her?
She revealed that being a Hollywood mom is harder than being a 9-to-5 mom. And that's when social media went crazy.
3. Justin Bieber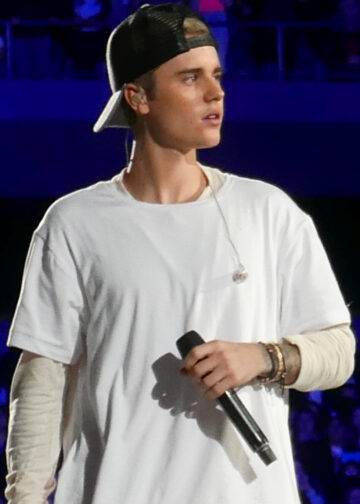 Without a doubt, he is one of the most awaited celebrities to appear on our list of those bad celebrities who are jerks. There are so many memes and jokes lurking on the web about Justin Bieber, simply because he is considered the most hated celebrity of all time.
We know that his career started on YouTube, but with his rise to fame and his skyrocket success, he developed a diva-like behavior.  He was filmed peeing in a mop bucket and leaving it there for some poor soul to have to clean up later. He once called a fan a beached whale on social media, without forgetting the time he had his bodyguards carry him along the great wall of China. As a result, Bieber is not only among the celebrities who have a bad side but also he is one of the most hated famous people in the media industry.
2. Julia Roberts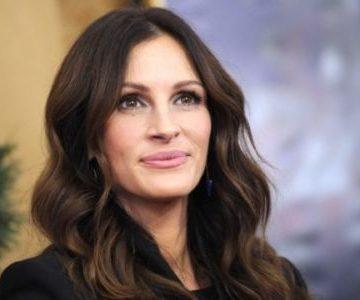 Once considered America's sweetheart. but she is now labeled as dismissive, rude, and nasty by a Fox news critic. Julia Roberts doesn't seem to care about people who think that she's a jerk. Not only is she mean to people she doesn't know, but she's also extremely mean to her half-sister, Nancy Motes.
Motes says that Julia has been ridiculed her whole life for being overweight. Roberts tried to convince her sister to not try to be an actress because she said she was too fat to have a successful acting career.
1. Kanye West 
Kim Kardashian's ex-husband Kanye West tops those celebrities who are real jerks as he has done so many bad things! but we will mention just a few of them.
Well, the superstar of our countdown of celebrities who are actually bad people is famous for blasting Justin Timberlake, he also crashes Taylor Swift's acceptance speech, and even calls festival organizers "Squid Brains", but the most unbelievable behavior is when Kanye said: "People look at me like I'm Hitler".
Read Also: