"Discover the Best Will Smith Movies: From 'The Fresh Prince of Bel-Air' to Academy Award Nominations".
Are you a fan of Will Smith's impressive acting career? From his breakout role in the '90s sitcom "The Fresh Prince of Bel-Air" to his blockbuster films like "Independence Day" and "I Am Legend," Smith has solidified his place as a Hollywood heavyweight. In this article, we'll showcase some of the actor's most memorable performances and count down the top Will Smith movies of all time. With critical acclaim and awards such as Grammys and Golden Globe and Academy Award nominations, it's no wonder Smith is considered one of the strongest actors in Hollywood. Don't miss out on these must-see films featuring the talented Will Smith.
22. Bad Boys 1995
Kicking off the list of the best Will Smith movies with Bad boys, a 1995 action comedy movie directed by Michael Bay and stars Will Smith and Martin Lawrence. After 100 million dollars worth of heroin is stolen from the police basement, young cops Lowry and Burnett see their chance of a lifetime. Following the powerful drug lord that leaves behind a path of terror and death, both are sent on an explosive trip against the armies of their enemies while managing to maintain their strong friendship.
21. Independence Day (1996)
When it comes to the best Will Smith movies, "Independence Day" ranks high on the list. Independence Day" is a 1996 science fiction disaster film directed by Roland Emmerich and starring Will Smith, Bill Pullman, Jeff Goldblum, and Mary McDonald. The film follows a group of people as they fight against an alien invasion and try to survive in an apocalyptic scenario. The film is known for its epic intergalactic battle scenes and its portrayal of patriotism. It is considered one of Will Smith's best performances and is a must-see for fans of science fiction and action.
20. Men in Black (1997)
Among the most successful movies by Will Smith is the 1997 movie named "Men in Black" which was a hit and grossed hundreds of millions of dollars worldwide. In this film, Will Smith played his part perfectly alongside a gruff Tommy Lee Jones in this film with incredible special effects. New York cop James Darrel Edwards is recruited by a secret organization dealing with the newest technology in a world full of aliens. Dubbed Agent J, must get along with his experienced older partner to protect the world from an evil space monster, trying to wipe out life on Earth.
19. Enemy of the State (1998)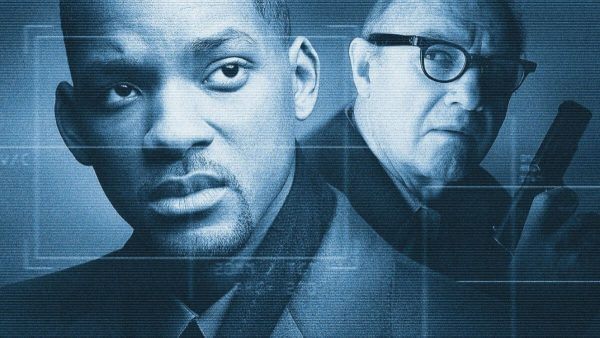 One of the greatest movies that are considered to be the best by actor Will Smith is Enemy of the State which is a 1998 action thriller film, directed by Tony Scott and stars Will Smith and Gene Hackman. In this movie, one small coincidence leads to another, causing an unstoppable domino effect that will send lawyer Robert Dean on a dangerous path making him the most wanted man in the US. After unknowingly being handed proof of a nationwide conspiracy in politics. Dean finds himself hunted by a variety of mysterious parties.
18. The Legend of Bagger Vance (2000)
During the Great Depression of 1929, Georgia socialite Adele Invergordon announces a publicity-garnering high-stakes match at her struggling family golf course, featuring the greatest golfers of the era. Once-promising local golfer Rannulph Junuh, whose career and life was derailed by World War I, is brought in to play alongside the stars. But his game is weak until the enigmatic Bagger Vance (Will Smith) offers to coach him back into the great golfer he once was. The Legend of Bagger Vance is one of the top inspiring feel-good movies that show us how Will Smith is playing way out of his ordinary acting skills.
17. Ali (2001)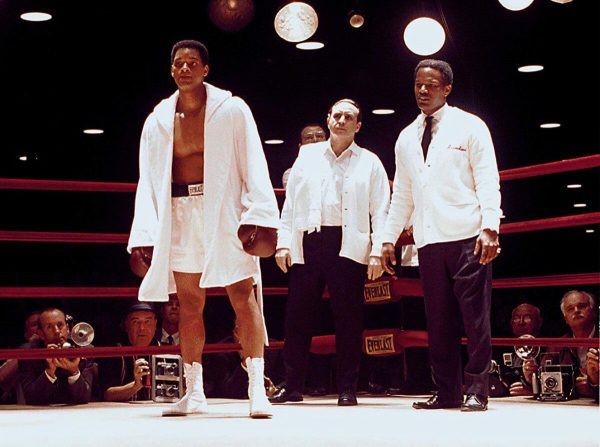 Here is one of the Best movies by Will Smith that highlights the story of the legendary Muhammad Ali Klay, which is a 2001 biographical sports drama film, written and directed by Michael Mann and stars Will Smith, Jamie Foxx, and Jon Voight. We follow the controversial and iconic story of heavyweight boxer Muhammad Ali, along his journey of loneliness conflict, and hate directed to be a punch in the face. We observe Ali's life unfold through a variety of formative and deeply impactful events, like his refusal to fight in the Vietnam War or his infamous rise and fall, and come back as a boxer. As for Will Smith, he really has mastered this role well in this movie.
16. Men in Black 2 (2002)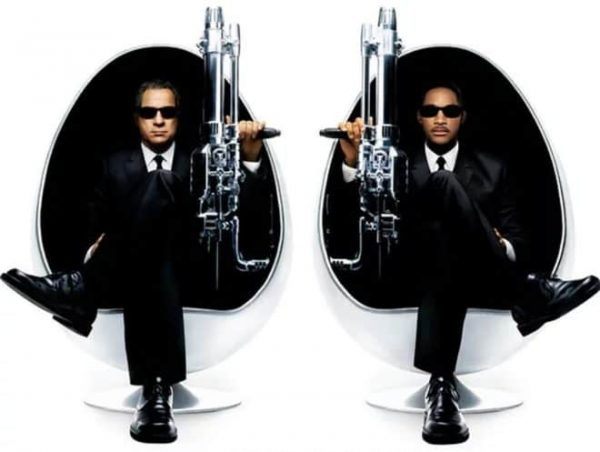 After four years of protecting Earth from all kinds of extraterrestrial invasions, Agent J, who secretly works at Men in Black headquarters, still hasn't found a partner to match K. Following a strange crime involving extraterrestrials, the agency discovers the existence of a formidable plot threatening our planet. Serleena, an alien-looking like a supermodel, is the soul of this sinister conspiracy. J absolutely needs the services of K, his former partner who no longer has any memories of MIB and now works at the Post Office. I'm going to have to take him out of retirement by all means.
15. Bad Boys II (2003)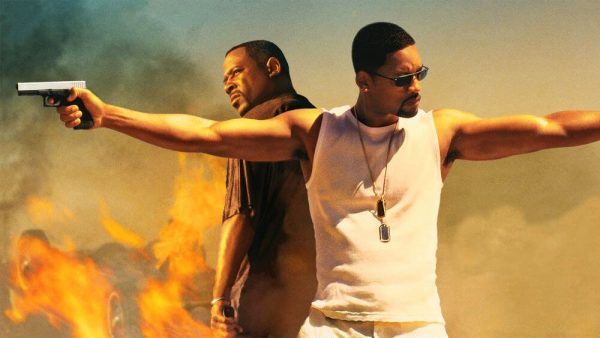 In thIS iconic action-adventure sequel titled "Bad Boys II," Police officers Marcus Burnett and Mike Lowrey are investigating Tapia, an ambitious drug lord who is determined to flood Miami with new poison and expand his empire. During their investigations, they are supported by Syd, the sister of Marcus, also an agent of the Drug Enforcement Agency. Mike will fall in love with the girl, causing some tension between him and his partner.
14. I, Robot 2004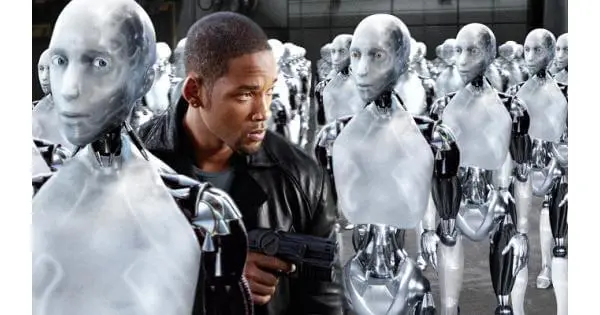 One of the Best Will Smith Sci-Fi movies of all time is I Robot, a 2004 science fiction action film, directed by Alex Proyas and starring Will Smith, Bridget Moynahan, Bruce Greenwood, and James Cromwell. Set in the year 2035, the world has become friendly with robots that manage human daily life and make it more comfortable for all of us. Only police detective Spooner has a great mistrust towards the soulless machines. The suicides of the machine creator leave behind mysterious breadcrumbs. Leads Spooner on a scavenger hunt of death and destruction but the truth is yet to be explored.
13. Hitch  2005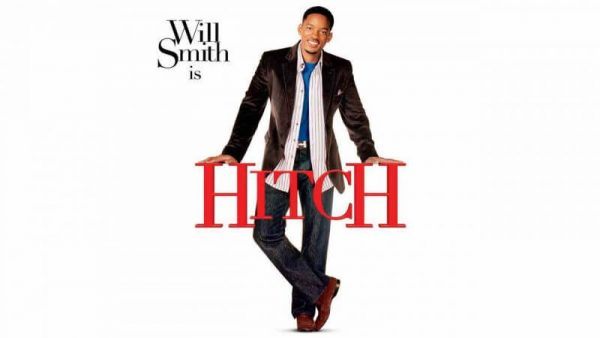 Demonstrating his diversity and smooth moves, Smith took the lead in this romantic comedy, playing the part of a professional matchmaker with all the tricks to woo women. Albert has never had luck with the ladies, so he enlists the help of self-proclaimed love doctor Alex "Hitch" Hitchens. As Hitch helps Albert find love, he finds himself falling for a tabloid journalist who hopes to expose him as a fraud.
12. The Pursuit of Happiness (2006)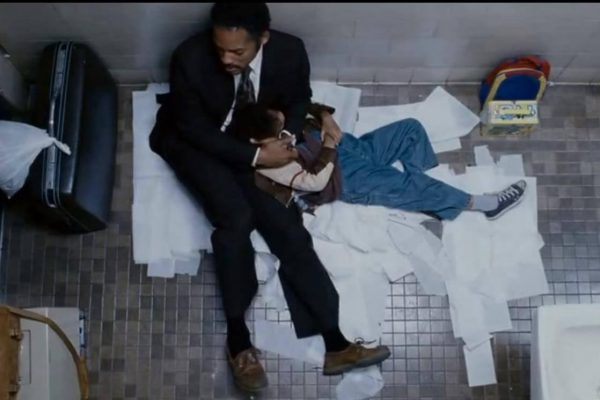 This is one of the saddest, toughest, and most heartbreaking movies by Will Smith. The Pursuit of Happiness is a drama that made Will Smith face not an alien or an army of robots, but poverty. For one of the actor's most challenging roles, he assumed the identity of struggling salesman-turned-millionaire Chris Gardner in The Pursuit of Happiness. With very little money to his name and his wife Thandie Newton gone, homeless Chris Gardner tries to do right by his son while hoping to turn his unpaid corporate internship into a career. A performance that will allow him to be selected in the Best Actor category at the 2007 Oscars.
11. I Am Legend (2007)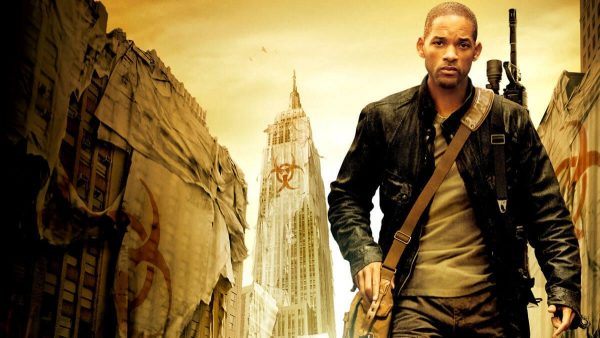 I am Legend, yeah, this title should be will smith is a legend, this is one of the best horror-action-thriller movies I have ever seen. The acting was so real, the background, the effects, the action scenes, and the soundtracks, were so epic and amazing to behold. Frankly, this film has everything that wows the audience. The Film is a 2007 post-apocalyptic action thriller movie, directed by Francis Lawrence and stars Will Smith.
Following the loner, Robert Nepal who is the only remaining survivor after a deadly virus decimated humanity. He finds out he's immune to it for unknown reasons. While trying to create a cure for his own blood survival is his biggest challenge, because he is not the only one craving around in the left streets of Manhattan. Alongside mostly positive reviews, the movie's opening at the time was the largest ever for a movie released in the United States during the month of December. Intense and satisfying, it's the fourth highest-grossing movie of Will Smith's career.
10. Seven Pounds (2007)
If you like good movies with deep quotes, and lines, Will Smith will give you so many life lessons and quotes that will change your life for good. Will Smith has often been confined to the roles of action, with a few exceptions. Among them is Seven Pounds, which I think is the most excellent film in which Will Smith has unleashed his hidden skills.
He embodies the character of Ben Thomas, a man on the verge of depression and haunted by a secret. One day he decides to do everything to radically change the lives of seven different people, radically as nothing could stop his plan. This was without counting on the fact that he falls in love with one of his seven people. Therefore, this is an excellent movie, served by very good acting from Will Smith, and an apotheosis finish.
9. Hancock (2008) 
We all like superhero movies and Will Smith finally did a great job in making an anti-hero well-loved among fans, as The film follows the adventures of an "anti-superhero", a character with extraordinary powers. He prefers to spend his time getting drunk rather than arresting the bad guys. Even when he decides to do it, the damage is so great that everyone in town ends up hating it. One day, he saves the life of a man who seems determined to improve his image with the media and the population. A fun action movie for world actor Will Smith, to have a great time at home.
8. Men in Black 3 (2012) 

In this sequel to the popular science-fiction comedy "Men in Black "  movies series, will smith is at it again! Now That Agent J and Agent K return to right the balance of the universe. K's life is put in danger, and Agent J will have to travel back in time to put things right. He will then discover that there are certain secrets of the universe that K has never revealed to him. This time he is forced to team up with Agent K, younger, to save the life of his partner, the agency, and the very future of humanity.
7. After Earth (2013)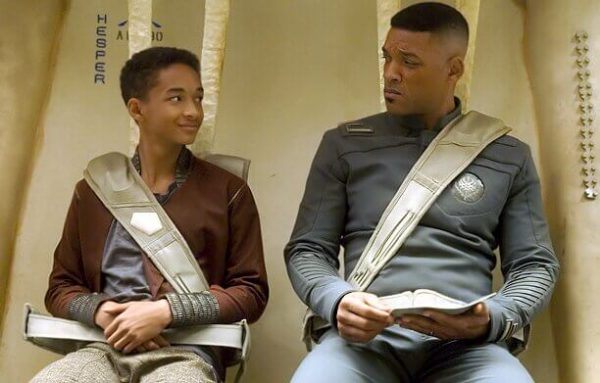 In this film, Will Smith plays alongside his son Jaden. After a forced landing, Kitai Raige and his father, Cypher, find themselves on Earth, 1,000 years after cataclysmic events forced humanity's escape. Cypher is seriously injured, and Kitai embarks on a high-risk journey to report their presence and ask for help. He will explore unknown places, confront the animal species that have evolved and now dominate the planet, and fight a formidable alien creature that escaped at the time of the crash. The Father and his son must learn to work together and trust one another if they want any chance of returning home.
6. Focus (2015)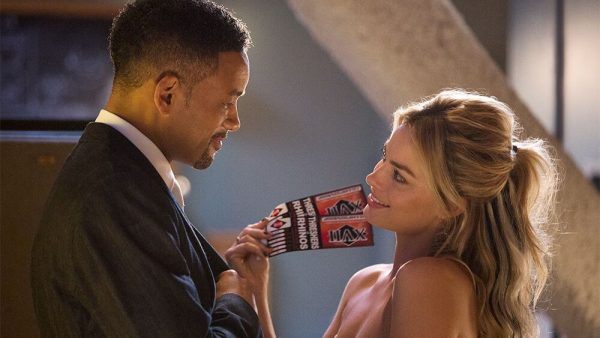 The film was released on February 27, 2015, and is considered among the most successful box office movies of the legendary Will Smith, grossing $159 million from its $ 50 million budget. Focus is a funny, sexy thriller that depicts Will Smith (Nicky) as playing a veteran con man who meets his match Jess "Margot Robbie". While Nicky teaches Jess the tricks of the trade, the pair become romantically involved; but, when Jess gets uncomfortably close, Nicky ends their relationship.
5. Concussion (2015)
We all like sports movies, and this one is a 2015 great biographical sports drama film, directed and written by Peter Landis, starring Will Smith, and Alec Baldwin. Based on the true story of a doctor named Dr. Bennet Omalu, who discovers a dangerous disease in the brains of American footballers. He must bring out the truth to the whole world fighting against a dangerous and unfair system of policies trying to cover it. Concussion depicts Omalu's dedication to the truth as a riveting David and Goliath story. All up what lies ahead are dramatic and horrific scenarios no one could have imagined.
4. Collateral Beauty (2016)
This is one of the best Netflix movies, Oh My God it got all of my favorite actors in it, will smith, Edward Norton, the pretty Kate Winslet, and also the gorgeous Keira Knightly. Set, In New York, Howard Inlet and his associates Whit, Claire, and Simon enjoy the success of their advertising agency with their employees. Three years later, the same Howard, shattered by the death of his daughter, roams the premises of the company, which finds itself in great financial difficulty. In an effort to find meaning in his life, Howard pens personal letters to Love, Time, and Death. His colleagues then put together a radical ploy to force him to face his suffering unexpectedly …
3. Bright (2017)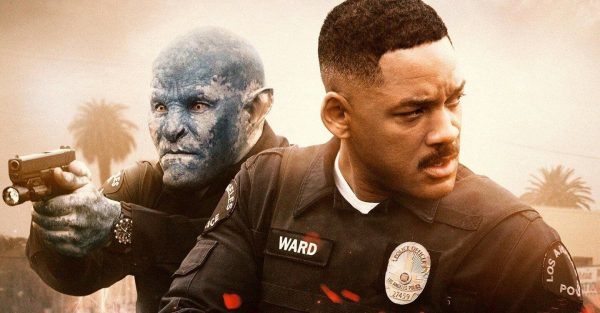 This Netflix best drama "Bright" is one of the best will smith movies ever, and the story takes place in an alternate reality where humans and mythical creatures, like elves and orcs, coexist. Two police officers, one a human, the other an orc, embark on a routine night patrol that will alter the future of their world as they know it. Battling both their own personal differences as well as an onslaught of enemies, they must work together to protect a young female elf and a thought-to-be-forgotten relic, which, in the wrong hands, could destroy everything.
2. Aladdin (2019)
Aladdin is a 2019 American musical fantasy film produced by Walt Disney Pictures. Directed by Guy Ritchie, the film stars Will Smith, Mena Massoud, and Naomi Scott. This is one of the best recent Disney movies you should really watch. When a charming street boy by the name of Aladdin seeks to conquer the heart of the beautiful, enigmatic, and fiery Princess Jasmine. While visiting her exotic palace, Aladdin stumbles upon a magic oil lamp that unleashes a powerful, wisecracking, larger-than-life genie. As the two became friends, they must soon embark on a dangerous mission to stop the evil sorcerer, Jafar, from overthrowing young Jasmine's kingdom.
1 . Bad Boys for life (2020)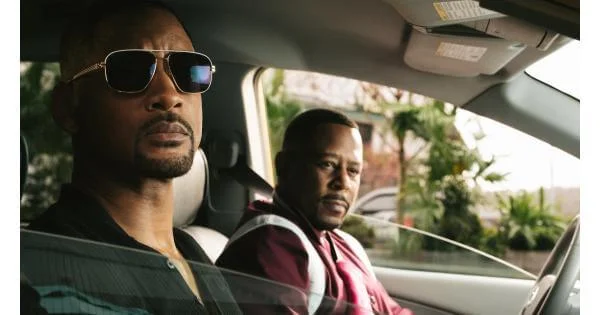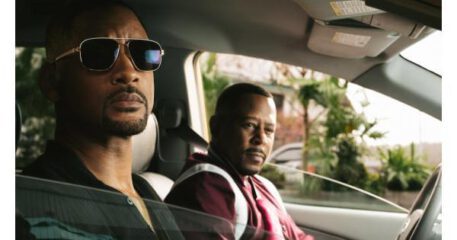 In the first place, we have the last sequel of the "Bad Boys" movie series called "bad boys for life", led by the amazing actor Will Smith once again. The wife and son of a Mexican drug lord embark on a vengeful quest to kill all involved in his trial and imprisonment including Miami Detective Mike Lowrey. When Mike gets wounded, he convinces his old partner Marcus Burnett (Lawrence) to join him for one last ride through the streets of Miami to take on an old enemy. But the old-school, wisecracking cops must soon learn to get along with their new elite counterparts if they are to take down the vicious cartel that threatens their lives.