The 15 Best Tv Shows about Couples to Watch Now
It's magical to see a love tale unfold on TV, it's thrilling to watch as the best tv Shows characters meet each other became couples, and fall madly in love.
Well, some of us are tuning in every week to catch the next episode of our favorite tv show or binge-streaming series on Netflix, just so to follow the daily lives of these magnificent couples and pairs.
Some keep you on the edge of your seat through breakups, makeups, re-makeups, and marriage. Others seem to be fated from the outset, while others have been together forever, serving as an anchor for the broadcast.
These famous Tv couples helped us feel that love exists, even though it is just on tv shows.
15. Ben and Leslie (Parks and Recreation)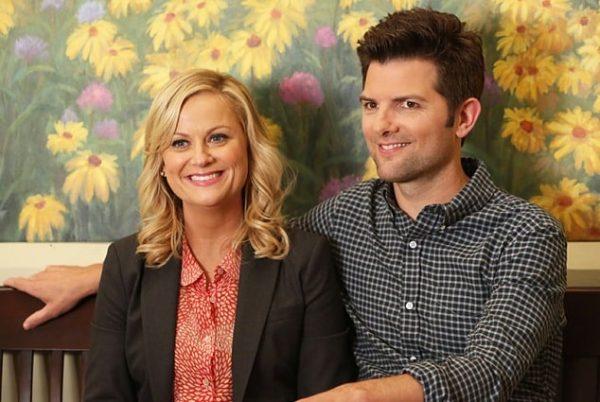 One of the great qualities of perky and enthusiastic public servant Leslie Knope (Amy Poehler) is that she didn't let the love of her life, Ben Wyatt (Adam Scott), dim her shine. In reality, Ben encouraged Leslie to pursue her goals and discover what she was most curious about. It was a refreshing break from traditional gender stereotypes, which doesn't happen nearly enough on tv.
It was never about drama with these two Parks and Recreation protagonists, which is why they thrived after the show's producers told the viewer there will be no will-they-or-won't-they suspense. This tv show's couple bond was all about pushing each other and nurturing each other.
14. Randall and Beth (This is Us)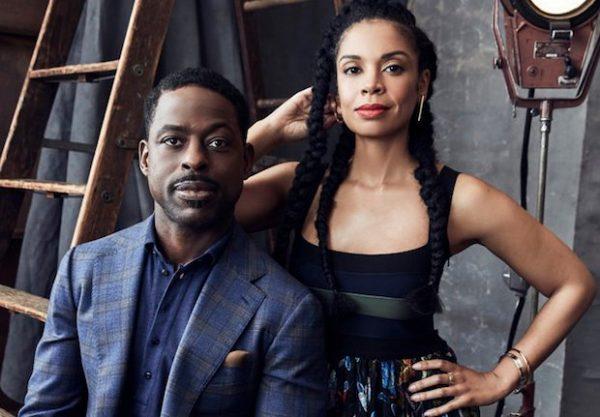 Randall and Beth are maybe the best couples on the "This Is Us" tv shows, (sorry Jack and Rebecca). When the episode bounces back in time, we see so many different aspects of the couple's life—both the highs and the downs.
From their high-stakes life discussions and how this couple deal with their daughters (the parent jokes are priceless), the NBC drama graciously allows us to lay down the tissues while they're on the tv show.
13. Dre and Rainbow Johnson (black-ish)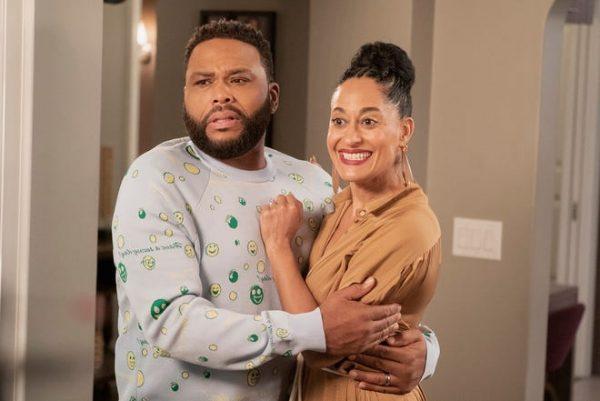 Rainbow and Dre are among the best tv shows about couples antics that make us feel like we can have it all. Dre works as an advertising executive, and Rainbow works as an anesthesiologist. They have a lovely family of four children that adore them. And they have a good friendship, full of insightful conversations and flirtation.
Rainbow and Dre still have each other's best interests in mind, whether they're discussing serious topics like gender and race or messing around. They are always encouraging one another to be stronger and more authentic.
12. Mike Delfino and Susan Mayer (Desperate Housewives)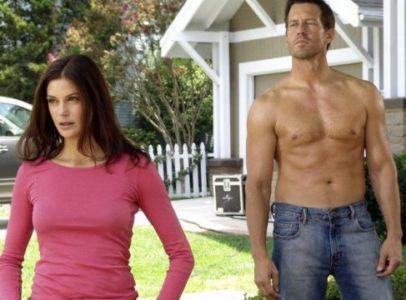 Among the best tv shows about couples, we have Desperate Housewives. In the series, we have a klutz woman, who can't cook, but is a lover with a golden heart. And a man down-to-earth working with an enigmatic past. Susan has a crush on the new neighbor from the moment she sees him, but she is aware the hot neighbor Edie already has a crush on him.
But we know these two are supposed to be together from the moment Mike discovers Susan in a forest, nude and locked out of her home. And they have overcome so much that when it is taken away, it is one of the most heartbreaking couples scenes on the tv shows.
11. Sun and Jin (Lost)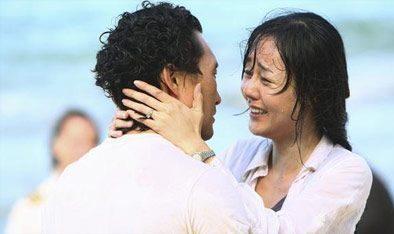 Whatever your feelings are about the Lost show's finale, there's no questioning the couple Sun and Jin are among the most affectionate tv shows couples of all time. Despite the fact that the episode featured a plane crash, a smoke demon, mind-bending time skips, a slew of insane scientists, and, well, 46 other main characters, these two lovebirds stood out to viewers.
About the mounting suspense, we couldn't help but be moved at the end of the first season when Sun gave Jin a phrasebook and their walls came tumbling down. And, in the final tv show season, they sadly died together in a sunk submarine, preferring each other despite the fact that it meant death, the other Lost couples cannot be compared to this one.
10. Poussey and Soso (Orange Is the New Black)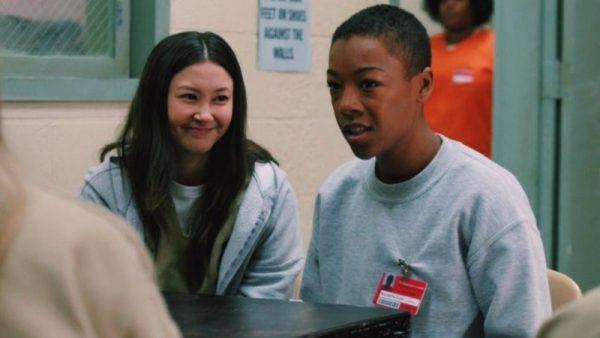 Poussey and Soso from this unique tv show do not begin as a couple. In reality, Soso has a relatively minor role until the fourth season of "Orange Is the New Black," where she develops a strong attachment to Poussey. Soso is struggling with jail life and establishing a sense of community, and Poussey is the first to let her in. Soso becomes a member of her friend circle, and they soon fall in love.
However, Poussey and Soso's friendship is fraught with problems. They not only met and fell in love in prison, but Soso was unsure about her identity, while Poussey was certain of hers. These problems caused some hiccups along the way, but Soso eventually found her own faith.
9. Doug and Carrie (King of Queens)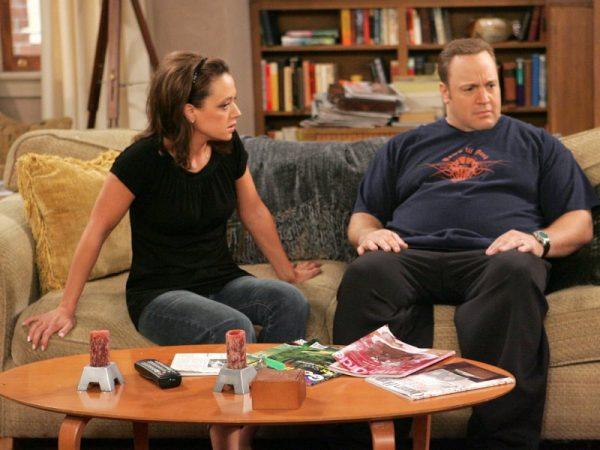 Doug and Carrie from King of Queens tv shows are among the best couples that amaze fans with their simple working-class routine. This classic American sitcom lasted for 9 seasons. that chronicles a comedy tale of a cool couple whose marriage centers them in life. Starring Kevin James ( Doug) and Leah Remini (Carrie) the tv series follows the daily highs and lows of their life, love, and work.
8. Louis and Jessica Huang (Fresh Off the Boat)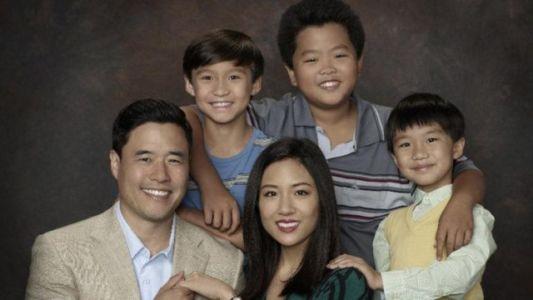 Fresh off the Boat make for the best tv shows about married couples, Louis and Jessica first met in a seafood restaurant while waiting in line for the restroom. They eventually married, had three sons, and relocated their families from Washington, DC's Chinatown to Orlando, Florida, in the hopes of opening a themed restaurant.
Jessica is full of sass and personality, but she isn't a fan of American culture. She has a no-nonsense demeanor. Louis, on the other hand, is eager to accept American culture and has a more naïve outlook on life. They couldn't be more dissimilar, but they get along well and just do what's best for their family.
7. Cookie and Luscious Lyon (Empire)
Even if the excitement has not worn off over the seasons of Empire, Cookie and Luscious are a couple that really has helped boost the series' success. Seeing these beautiful characters go about their ups and downs in life has been nothing short of revolutionary. These two got separated, got divorced, but in the end they decided to get remarried gets together, and rebuild the empire.
6. Marshall and Lily (How I Met Your Mother)
Marshall and Lily are among the best tv shows couples of all time, they met in school. It was unexplainable adoration. They dated and even got ready for marriage yet Lily canceled it, moving to San Francisco to zero in on her creative advantages.
They were isolated for a quarter of a year because of this, at long last reuniting a couple of months after Lily's re-visitation to New York, and getting reconnected then hitched. In the end, they discovered that Lily was pregnant, and she brought forth a kid named Marvin Wait-for-it Eriksen.
While given to one another, they have needed to defeat a lot of difficulties, for example, Lily's Visa obligation and aversion to Marshall's mom, and Marshall's intermittent compulsive worker propensities that hold him back from having intercourse with her.
5. Meredith Grey and Derek Shepherd (Grey's Anatomy)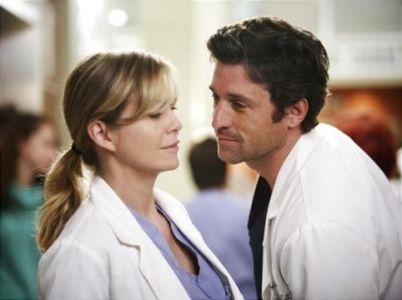 What began as a one-night stand with one of Meredith's bosses turns out to be her greatest love tale. Meredith and Derek make working and being together look effortless (for the most part). Their on-again, off-again friendship is packed with love, and even if they sometimes drift apart to try other romances, they still end up back together.
I believe fans would always wonder what would have happened if Derek hadn't died. Can they still be in love, saving lives, and raising Zola, Bailey, and Ellis in the house Derek built for Meredith when they grew older? In either case, their bond remained close until the end.
4. Jim and Pam  (The Office)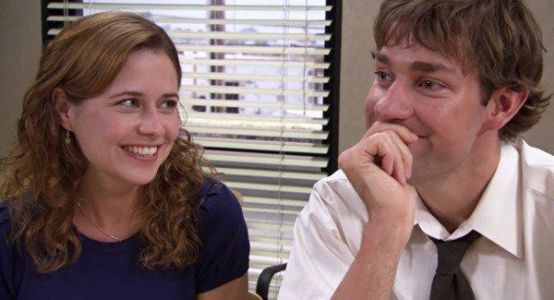 The Office is one of the best tv shows of all time, Jim Halpert and Pamela Morgan Beesly are one of The Office's main couples. John Krasinski and Jenna Fischer play them, respectively. The documentary crew was drawn to Jim and Pam's relationship from the start, as their frequent teasing and swift conversations suggested that they both had deeper feelings for each other.
The will-they-won't-they of the twenty-first century. Jim and Pam are the epitomai of conflict. There is no word in the English language to describe how uncomfortable it is every time Roy appears when the scruffy paper salesman is in the middle of an adorable inside joke with his secretary crush.
3. Carrie and Big  ($ex and The City)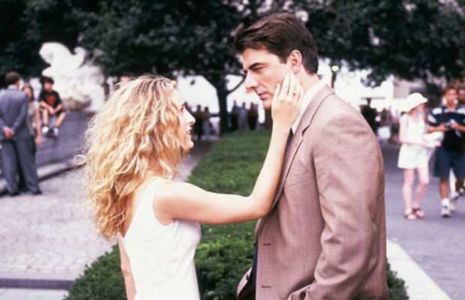 From one of the best tv shows ever, we have such an amazing couple that lives an intimate relationship that exists between Carrie and Big. They first encounter in season one and from then, Big stayed the primary on-and-off love interest of the tv show's main character, Carrie. Well, I don't wanna spoil the series for you, so go watch it and you will really enjoy it as it has one of the best tv shows lovely couples of all time.
2. Nick and Jess (New Girl)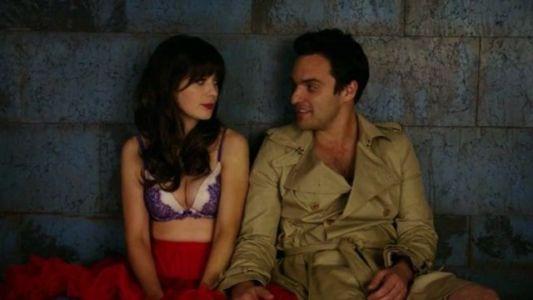 Nick and Jess first meet in Pilot, share their first kiss in Cooler, and then develop feelings for each other. They begin a relationship in Elaine's Big Day. To be frank, the sexual intensity between these two is unparalleled. Kara Cozzone, assistant commerce editor, couldn't get off the mental rollercoaster that our on-again, the off-again relationship had put us on. I found myself rooting for this couple to be together during the first season of this tv show, and (spoiler alert) seeing them end up together was so exciting.
1. Ross and Ratchel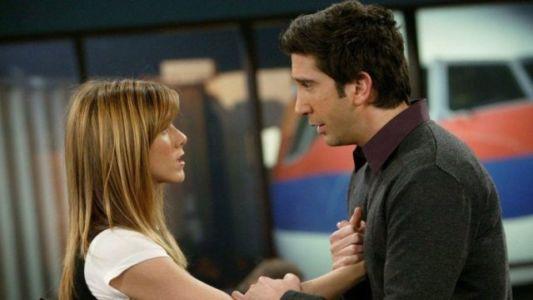 Ross and Rachel are without a doubt some of the most unforgettable tv shows for couples of all time.
 Their partnership developed steadily through the course of the season, with ups and downs. They go through cycles of living married, being apart, and having a child together, and they still have a child together.
They are actively suppressing their emotions and fighting, but despite this, they remain close friends with undeniable chemistry. They care so much about each other and spend so much time together that it's only normal that their friendship worked out in the end.