17 Best Movies about Magicians to Watch if You Like Magic
The world of cinema did not leave the field of magic without diving into it, as it has produced some of the best movies about magicians and their extraordinary magic tricks.
So, if you like these kind of magical-themed movies, here you belong! as you are about to discover te ultimate list of the 17 best movies about magicians of all time.
---
17. Death Defying Acts (2007)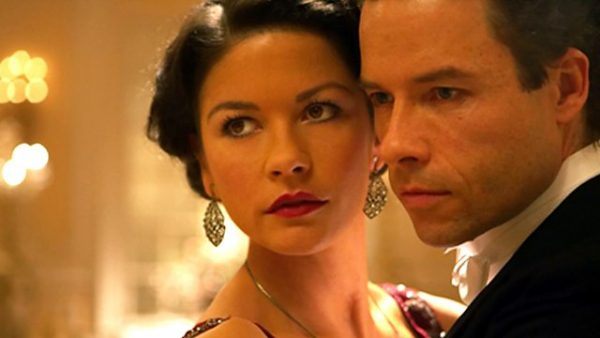 Kicking off the list of movies about magicians, with this magic film called " Death Defying Acts". Upon his arrival in Edinburgh, Scotland to attend a series of mind-boggling shows, prankster Harry Houdini offers a fantastic cash reward to any psychic who is supposed to be able to accurately tell his late mother's last words.
Outstanding fraudster Mary McGarvey rises to the challenge and engages Houdini in a dangerous flirtation that blurs the line between reality and paranoia – and tests the limits of his doubts.
---
16. Deceptive Practice: The Mysteries and Mentors of Ricky Jay (2012)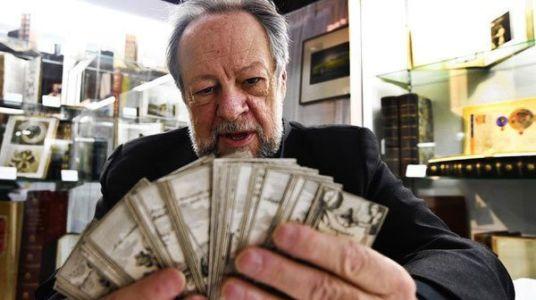 Deceptive practices is among the best magic-themed movies of all time. the film trace the accomplishments and influences of world-famous magician, author, historian, and actor Ricky Jay,.
from his professional training at the age of four with his grandfather, to now-forgotten legends such as Al Fluso, Slidini, Cardini and his primary mentors Dai Vernon and Charlie Miller.
---
15. The Escape Artist (1982)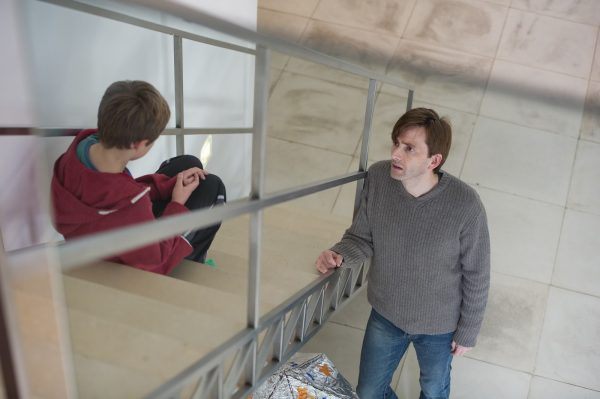 After escape artist Harry Masters dies, his grieving son Danny moves in with distant relatives.
A talented magician in his own right, Danny aspires to break out of his father's legacy but finds trouble in the form of the delinquent son of an unscrupulous city mayor.
The movie plot reaches a climax when Danny dares the local police force to imprison him, and swears he will run an escape rivaling his father.
---
14. The Geisha Boy (1958)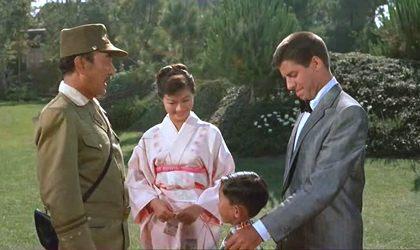 Next up among the top movies about magicians we have "The Geisha Boy". this is an old classic American comedy movie starring Jerry Lewis.
The film chronicles the story of a sorcerer stuttering from one chaotic situation to another stumbles upon him as he joins a USO tour of the Far East.
---
13. The Great Buck Howard (2008)
Aspiring writer Troy Gabel, who challenges his father and drops out of law school, is looking for a way to gain some meaningful life experience.
So, Troy gets that and more when he takes a job with Buck Howard, a conceited psychologist who hopes to revitalize his fading career by organizing a big comeback.
Well, this is probably one of the best John Malkovich psychological manipulating role within such a great comedy-drama film that you will deeply love.
---
12. The Great Magician (2011)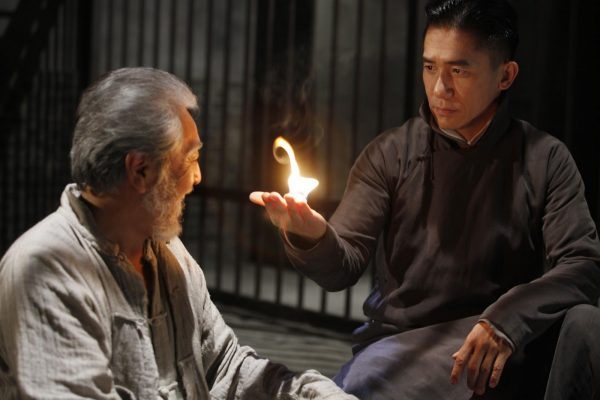 The Great Magician is a Chinese film and among the greatest movies about magic, that you gotta watch if you like illusionist tricks.
The story is set In Beijing in the early 1920s, the nation's most talented artists gathered to showcase their most exciting skills.
The Challenge has been set – a great prize for anyone who can reproduce a magic trick called the Candy Eight Immortal.
---
11. Guzaarish (2010)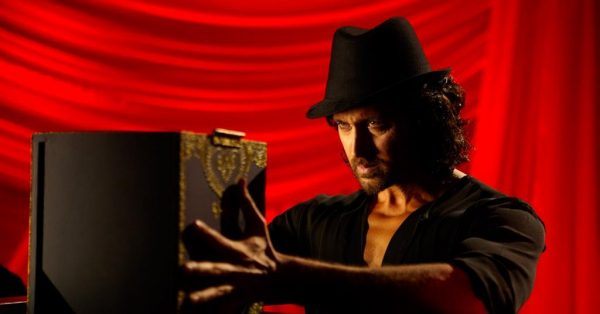 Coming up, we have Guzaarish, which is among the best Indian movies of all time, and it is depicting a n amazing story about about magicians.
Fourteen years after his spinal cord paralysis, the quadriplegic magician and wireless knight, Ethan Mascarenhas, decided to appeal to court for euthanasia (euthanasia), with the help of his best friends and attorney.
---
10. An Honest Liar (2014)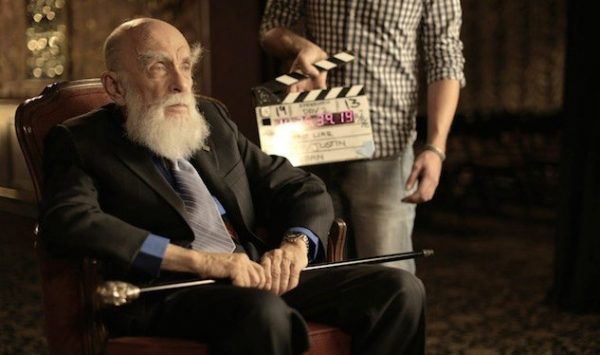 This is one of the best movies I've ever watched, the film highlights the story of one of the World-famous "The Incredible" magicians and escape artist James Randi.
Randi will then, dedicates his life to exposing fake psychics and other so-called superpowers.
Well, i loved this magnificent documentary, you will love it, and everyone will!
---
9. Houdini (1953)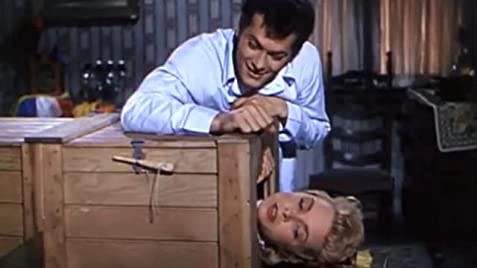 While working as a Coney Island actor, Harry Houdini meets a frenzy and falls in love with her.
The two soon get married, and with her at his side, the magician begins his rise to fame as the greatest artist and sorcerer in the world.
But as the escapes become more and more dangerous, Pace worries that Harry may be overreacting.
---
8. The Illusionist (2006)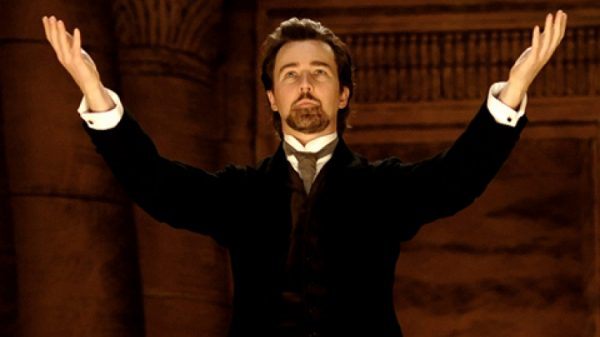 The Illusionist is one of the best movies about magicians that you can watch, so watch it before you die!
The story follows a great wizard named Eisenheim is competing with Vienna's Crown Prince Leopold for the hand of the noble Sophie, the girl he once loved.
He brings his great powers to influence the prince, as she is on the verge of being called royal fiancée.
However, a police inspector named Uhl tries to warn Eisenheim that he is playing a very dangerous game.
---
7. The Illusionist (2010)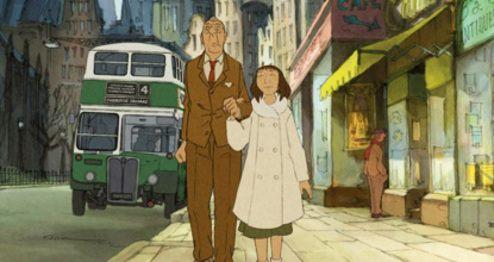 This beautiful piece of animation about Magic tricks cannot rival the rock and roll music of the 1950s, But the French prankster finds himself wandering around the shabby bars and restaurants of Scotland.
But things brighten up for him when he meets Alice, the girl who thinks his powers are real.
They travel together to Edinburgh to attend a show, but he has no courage to reveal that his exploits are tricks and risks financial ruin by giving them gifts backed by his "magic".
---
6. The Mad Magician (1954)
The Mad Magician is anther classic 1954 American horror thriller movie, from the directors John Brahm and stars Vincent Price, Mary Murphy and Eva Gabor.
This movie about magicians follows A failed wizard, who turns into a murder freak, killing his victims using the same tricks he learned while conjuring illusions.
---
5. Magic (1978)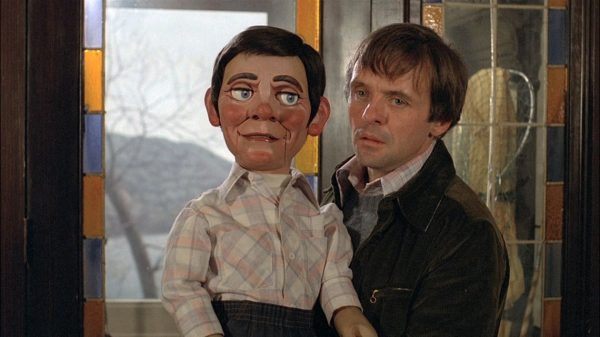 Magic is also among the best movies that depcits an epic magicians tale of The failed wizard, Corky who adopts a new mouthpiece verb with an abrasive doll called Fats, and suddenly finds himself lined up for a TV show.
When an unbalanced Corky fears he won't pass the required mental test, he flees with the Fats to his hometown, where he meets an old love from high school, Peggy.
Corky convinces Peggy to leave her unloved marriage – but Fats, who seems to be taking her own thinking, disagrees with the relationship.
---
4. The Magician (1958)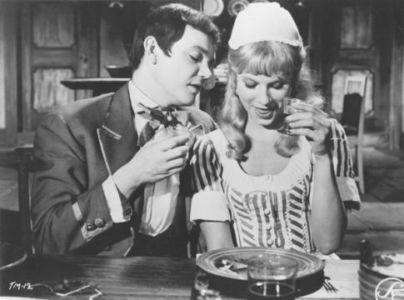 At number 4 we have one of the greatest magic movies ever. following Dr. Vogler, who is a hypnotist, magician and leader of the Vogler Magnetic Health Theater, a traveling performance group known for its seemingly supernatural abilities.
When the Vogler Show arrives in Stockholm, skeptical townspeople form a committee determined to disprove the band's supposed magical abilities. Locals, headed by a cruel medical official, fail to reasonably explain Vogler's exploits – and events take an alarming turn.
---
3. Presto (2008)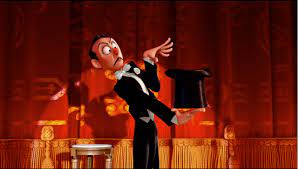 Presto, Pixar's computer-animated short film, that was shown in theaters prior to their feature-length film WALL-E.
The short story revolves around a wizard trying to perform a show with an uncooperative bunny and it's a tribute full of classic cartoons like Tom and Jerry and Looney Tunes.
---
2. The Prestige (2006)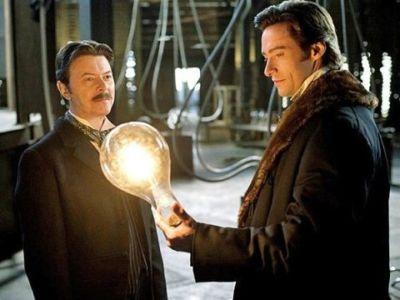 At number 2 of the best movies about magicians we have The Prestige, where The illusion went very wrongly between two witches of the nineteenth century, Alfred Borden and Robert Anger, against each other in a bitter battle for supremacy.
Dire consequences loom as the couple escalates their animosity, and each seeks not only to deceive the other man – but to destroy him.
---
1. Oz the Great and Powerful (2013)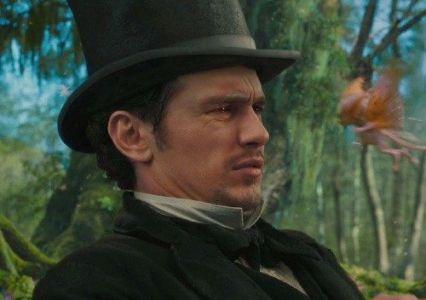 Finally, at number 1 of the top magicians movies we have "Oz the Great and Powerful".
Well, When shady circus wizard Oscar Diggs is thrown away from Kansas in the fabulous land of Oz, he believes fame and fortune are his for his taking.
However, three witches remain unconvinced that Oscar is the great wizard that the people of Oz need and expect.
Reluctantly plunged into Oz's epic troubles, Oscar must find out who is good and who is evil before it's too late.