The 42 Best Historical Movies for History Buffs to Broaden Your Mind!
What are the best history movies of all time?
The history-laden movies bring all the drama, and historical legends and their detailed events make these films deserve a binge-watch right now.
From Roman rivalry to royal romance, the past is so full of good historical stories that filmmakers have had to borrow them and make the greatest movies out of them.
Hence, We have compiled a legendary catalog with some of the best historical movies around. Be it a reimagined look at Ted Bundy's life in Extremely Wicked, Shockingly Evil, and Vile, or the touching and stunning history film stories of WWII that capture your imagination.
Therefore, If you are looking for the best historical films to watch, then let's get to know the 42 best history movies in our article.
42. Rose Island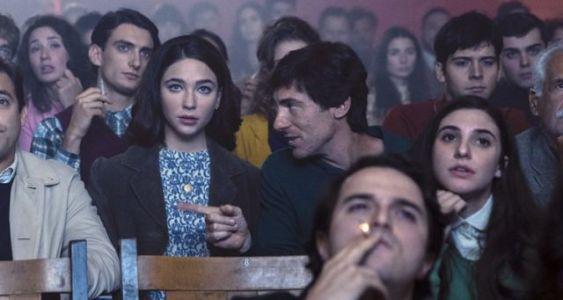 Kicking off our list of the best history movies with "Rose Island". Based on the true story of Italian engineer Giorgio Rosa.
In fact, this historical Italian comedy film follows the story of one man's attempt in order to build a big platform in the Adriatic Sea off the coast of Italy and declare it a microscopic nation.
41. The Patriot
Well, The Patriot is one of the top history movies that depict an epic story during the American Historical Revolution, where a young man joins the fight against the British, frustrating his peaceful father.
When captured, his father took up arms to save him, forming a group of patriotic fighters who had proven invaluable in the all-out colonial war effort.
40. A Little Chaos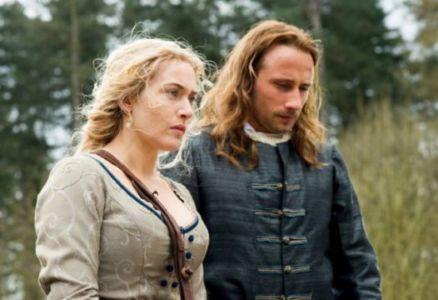 In this magnificent historical film, Kate Winslet plays Sabine, a talented gardener with a chance to landscapes the palace of King Louis XIV in Versailles. In doing so, Sabine finds herself embroiled in romantic and political complications.
39. Enola Holmes
Stranger Things star Millie Bobby Brown plays Enola Holmes in one of the greatest history movies of all time. Millie Acts as a young girl who is left in the care of her two brothers after she wakes up on her 16th birthday to find her mother is gone. While her siblings want to send Enola to school, she flees to London to find her mother and becomes a detective in her own right.
38. The Professor and the Madman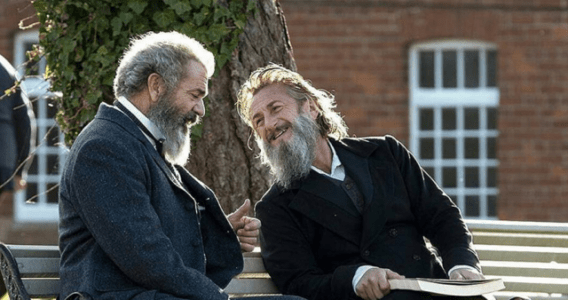 Based on Simon Winchester's The Surgeon of Crowthorne, this history movie is among the richest historical films that you gotta watch. Overall, The Professor and The Madman tells the story of Professor James Murray and his work on the successful Oxford Dictionary.
37. Fiddler on the Roof
The plot of the Broadway musical, Fiddler on the Roof is about a Jewish peasant who consults with a matchmaker to find good husbands for his 5 daughters amidst the developing tension in his village. Fiddler On The roof is a 1971 historical music film that still stands up as the greatest hit among all revolutionary movies.
36. A Bridge Too Far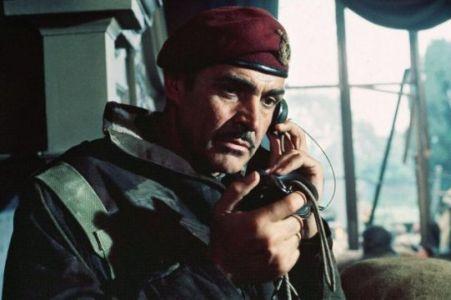 Be they old or new, all movies about war are so good to watch, and this wartime drama is one of them. A Bridge Too Far tells the history of a day in 1944 when an allied task force attempted to seize several bridges in hopes of breaking German lines and winning World War II.
35. Mudbound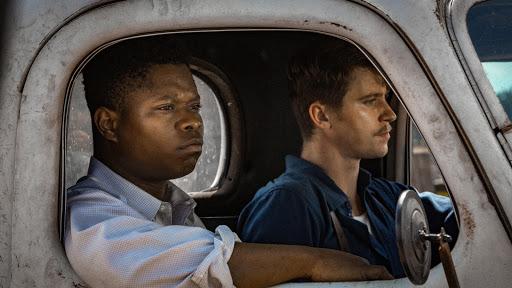 This is another good historical drama film to watch, it is based on the World War II era, and delves into the roots of prejudice deep in the South and how two Mississippi families of different ethnic backgrounds earn a living through the same work on the farm.
34. The Young Messiah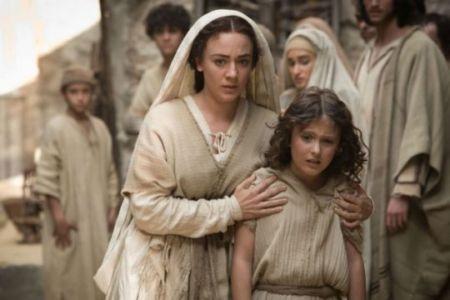 The Young Messiah is among the greatest religious history movies that will give you a glimpse of Jesus Christ's childhood as he and his family leave Egypt to return home to Nazareth.
33. Kardec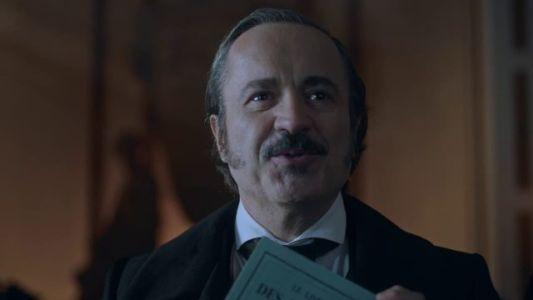 This autobiographical historical film traces the life of influential French author Alain Cardic, known as the founder of spirituality (or spirituality), as he evolved from a teacher to one of the biggest contributors to spiritual blogging.
32. Platoon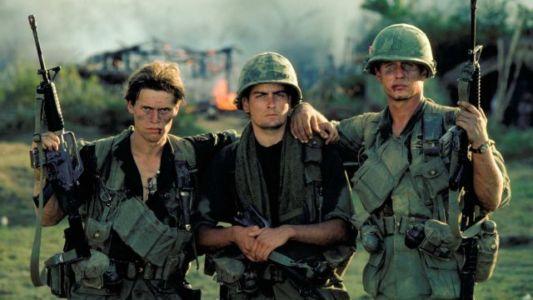 Platoon is among the greatest American war history movies, released in 1986 and written and directed by Oliver Stone. The story follows A young soldier in the Vietnam War who faces an ethical dilemma when caught between two sergeants and their rivalry.
31. The Theory of Everything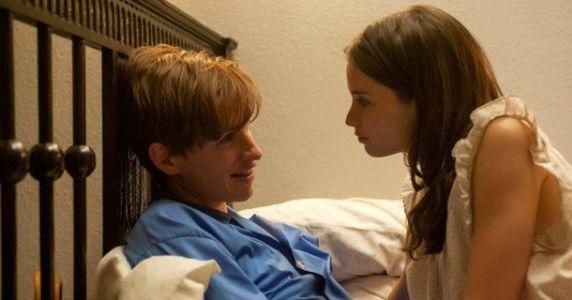 Another good movie with history themes is The Theory of Everything that follows future physicist Stephen Hawking discovered that he had ALS while studying at the University of Cambridge. In search of a cure, Stephen begins to study time, realizing that his life expectancy is limited.
Stephen breaks the ground on his studies and exceeds his life expectancy, but with all this comes an even greater dependence on his wife, Jane, which puts pressure on their relationship.
30. 22 July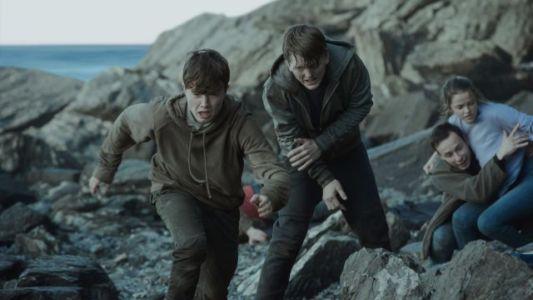 22 July is a new film of 2018 which is like many other true-based story movies depicts an epic tale After a deadly terrorist attack on a youth camp in Norway, a boy escaped telling the tale. He and the citizens of Norway come together to understand the situation, as well as to heal.
29. Defiance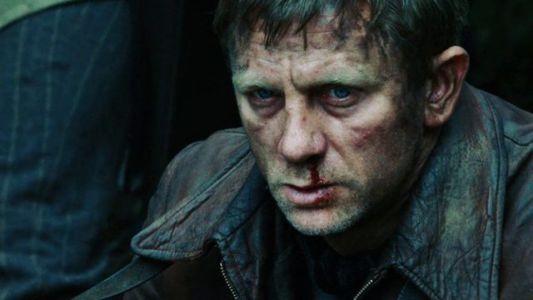 Defiance is another one of the best based on true story movies, Defiance is a film that tells the history of a group of brothers who flee to a forest in Eastern Europe during WWII. In an effort to save their loved ones, the brothers used their survival plan as a way to fight the Nazis.
28. Extremely Wicked, Shockingly Evil, and Vile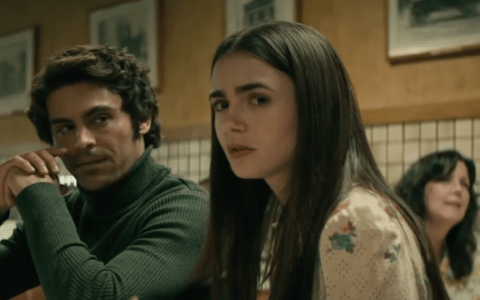 This is a true story-based film that chronicles the story of a single mother Liz falls in love with a man named Ted Bundy who was later accused of several murders. In fact, Liz refuses to believe the truth and blames herself for Ted's jail time.
27. The Endless Trench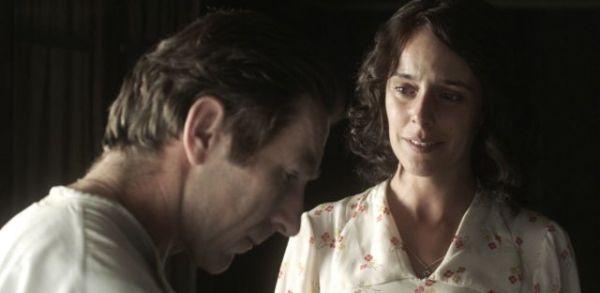 Based on a true story, this Spanish historical drama takes place during the Spanish Civil War and tells the story of newlyweds who spent 33 years hiding in their homes to avoid potential retaliation. That might not sound like a terribly compelling plot, but this movie manages to justify its 147-minute runtime by developing near-constant tension and an accurate depiction of the fear that I felt during that period in the country's history.
26. Jodhaa Akbar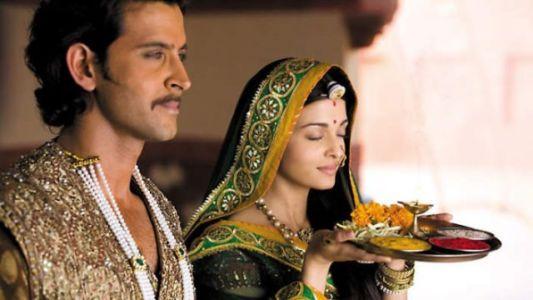 Among the best Bollywood movies on our list, we have this historical romantic 2008 film set in 16th century India and tells the dreamy love story of Jalaluddin Muhammad Akbar, Mughal Emperor of Hindustan, and Princess Rajput Jodha. It's a three-and-a-half-hour movie, so make sure you have enough popcorn to drive you through!
25. Mission of Honor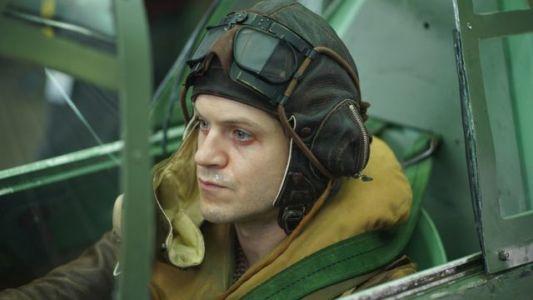 Set in World War II, this adventure film tells the story of a group of Polish pilots who, despite their prejudices, help the Royal Air Force protect both Britain and Poland from Hitler's Nazis who threaten to take over the skies of Britain.
24. My Week With Marilyn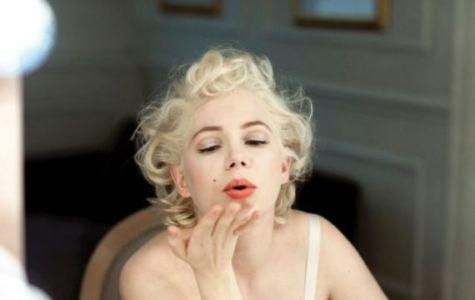 For those who love to know more about the real life of the pretty Marilyn Monroe, this is a film that highlights her in the midst of filming a movie in England, Marilyn Monroe exhausted all of her obligations. When her husband leaves town, Marilyn spends the weekend with the film production assistant.
23. Trumbo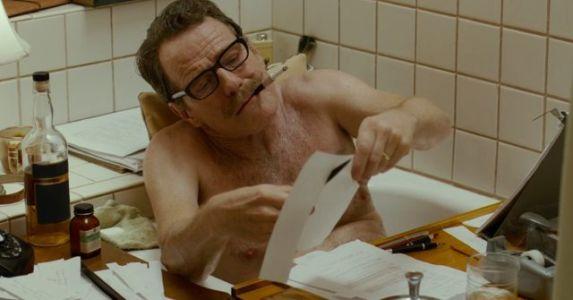 This historical 2015 drama film is about successful screenwriter Dalton Trumbo, who was blacklisted due to his political beliefs in the 1940s.
22. Radium Girls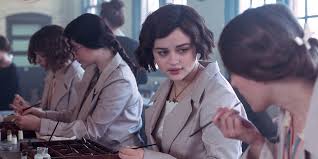 Next up among the epicist history movies, we have this 2018 drama film, that tells the story of the women who worked at the American Radium Factory in the early 20th century. Faced with unexplained illnesses, a young girl and her co-workers decide to find out what is really happening.
21. Lagaan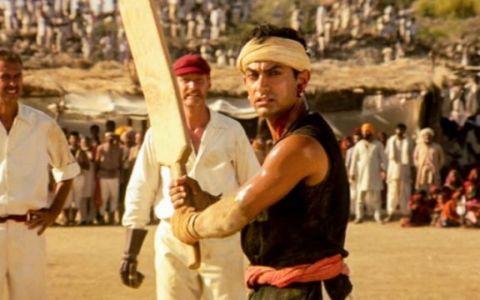 One of the first Bollywood indian films to be nominated for an Oscar, this one is a must-watch for any history movies lover. When a small village in India revolts against the British referee for their city, they bet on a cricket match. With a love story touching everywhere, we wish you good luck finding anyone who didn't like this movie.
20. The Boy Who Harnessed the Wind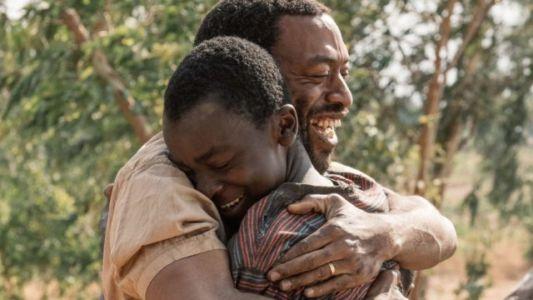 In an effort to save his village from starvation, a 13-year-old boy sneaks into his school library and learns to build wind turbines to generate power.
19. Suffragette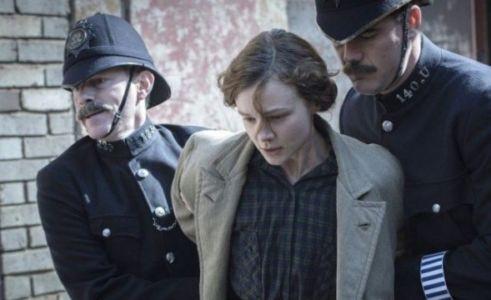 In early 20th century England, a young woman suffragette's ideals were shattered when faced with the reality of opposition to granting women the right to vote. Over time, she began joining the more outspoken and radical activists, including some of the most famous advocates of women's suffrage in that era, even as they faced more and more severe threats to their livelihoods and lives.
18. First They Killed My Father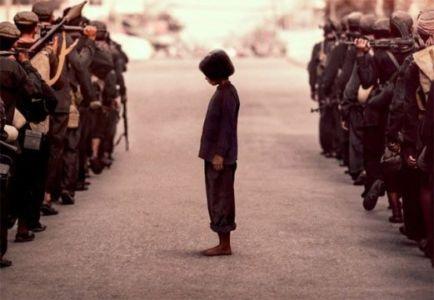 Directed by Angelina Jolie, this is among the best movies to watch, it's a thriller that tells the history of a 5-year-old girl who survived the Khmer Rouge regime in Cambodia, as a political party that tried to create a major race that led to genocide. In fact, as a survivor, we follow Loung Ung's experiences of hope and pain throughout the Khmer Rouge rule, and how she and her family fought for their lives.
17. Outlaw King
Outlaw King is a true story movie with historical themes, starring Chris Pine as Robert Bruce, also known as "The Outlaw King". Set in 14th-century Scotland, this is among the best historical adventure movies to watch, and follow Robert the Bruce as he fights to regain his country's independence from England.
16. Bonnie and Clyde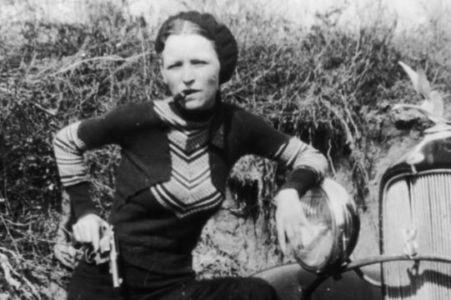 Faye Dunaway + Warren Beatty = Golden Films, Before it was a 1967 movie starring Faye Dunaway and Warren Beatty, the history of Bonnie and Clyde was front pages of newspapers across the country. Bonnie Elizabeth Parker and Clyde Chestnut Barrow were a pair of prominent robbers who terrorized the banks during the 1930s. Their love for each other must be strong to withstand multiple murders.
15. The King
Prince Hull (Timothy Chalamet) is crowned King Henry V after the death of his father. As the new ruler, Hal has to face all the hostilities and politics that his father left behind as he fought for England.
14. Les Miserables
Victor Hugo's classic story of an aggrieved man in the midst of a revolution brings life to 19th-century France. This is amid the best historical movies ever that received eight Academy Award nominations, with Anne Hathaway winning Best Supporting Actress Oscar for her role as Fantine.
13. The Most Hated Woman in America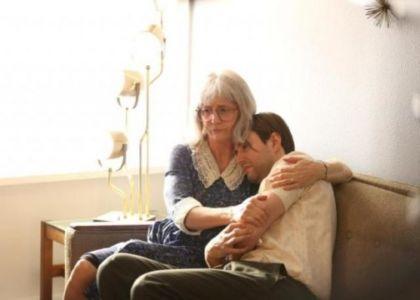 Peek into the life of Madeline Murray O'Hare, an outspoken activist of American atheists. She is best known for her role in the Supreme Court ruling banning the reading of the Bible in schools, as well as her kidnapping and murder in the mid-1990s.
12. Miracle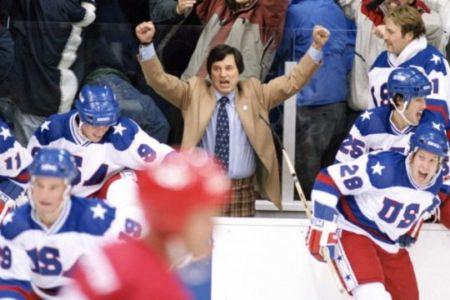 The 1980 US men's hockey team wasn't very promising. However, there was hope, with new coach Herb Brooks. Humiliated in one of his first matches, Herb coaches the team for a win no one expected.
11. The Highwaymen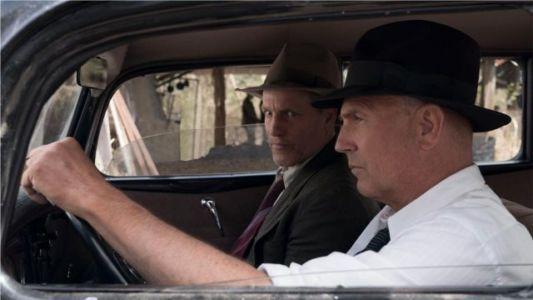 Former Texas rangers Frank Hammer and Manny Gault capture the infamous Bonnie and Clyde in one of the greatest true-story historical drama movies that you need to see.
10. Django Unchained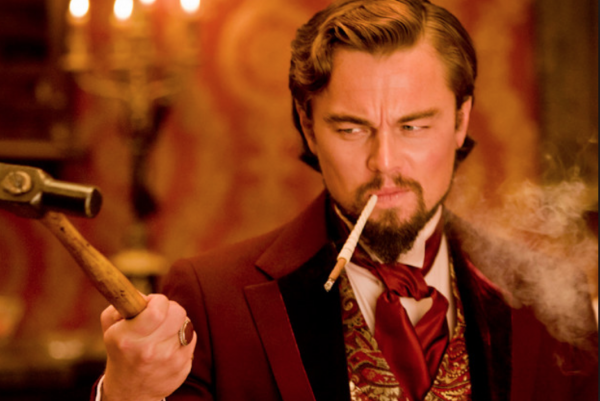 This is among the best western history drama movies about the struggles of the black race that tell the story of an enslaved man named Django and his path to freedom. After he joins a funky German bounty hunter to capture the infamous Brittle brothers and their mission succeeds, he goes to save his wife from a sinister Mississippi ranch owner.
9. The Gospel of John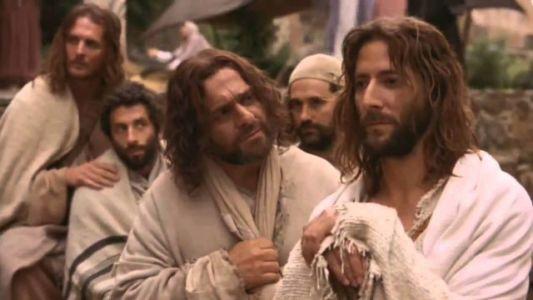 Next up we have another religious history film that depicts Aramaic-speaking actors as they recreate the story of Jesus' life from the Fourth Gospel as told by the Apostle John.
8. Da 5 Bloods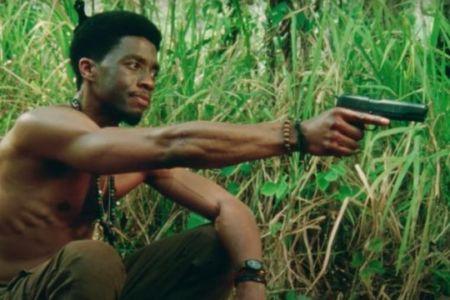 Directed by Spike Lee, this war drama revolves around four black Vietnamese vets (played by Delroy Lindo, Clark Peters, Norm Lewis, and Isaiah Whitlock Jr.) who return to Vietnam in search of the remains of their former squad leader – plus some rumored buried treasure.
7. Howard's End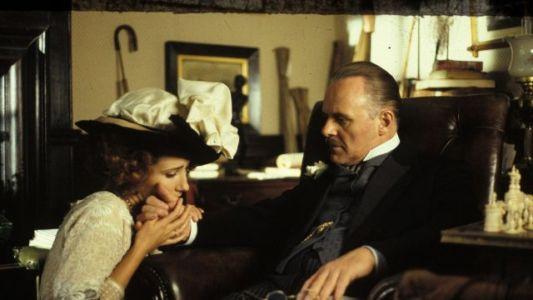 Money, Big Homes, and repressed Romance: This 1992 historical movie has all the hallmarks of a classic masterpiece. The film deals with class relationships in Edwardian England and features a cast of celebrities, including Dame Emma Thompson, who won the Oscar for Best Actress for her side – one of the three Oscars that the movie took home.
6. The Ruthless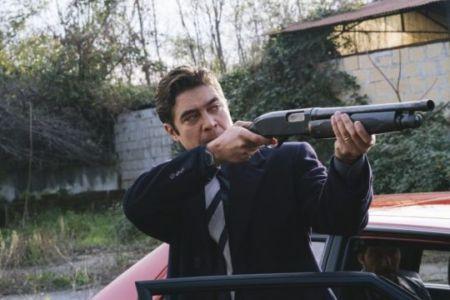 The Ruthless is another cool pick among the best history movies on our list. So, let yourself follow the life of a teenage boy who doesn't stick to the rules, and watch him grow to be one of Milan's most notorious criminals.
5. Nothing to Lose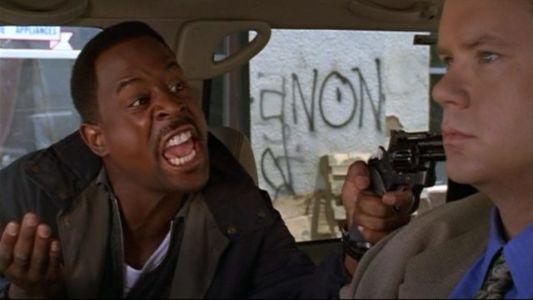 Nothing to Lose is a good movie to watch that tells the controversial and historical story of Idir Macedo, who founded the Universal Church of the Kingdom of God and owned RecordTV in Brazil.
4. The Sapphires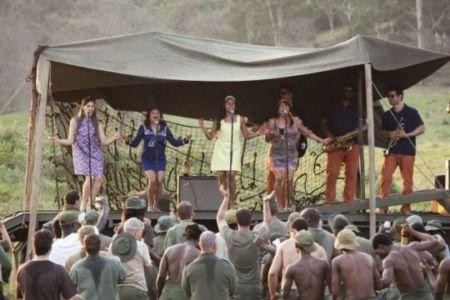 The Sappires is among the top historical movies to watch. This history film follows Sisters Gail, Cynthia, and Jolie, along with their cousin Kai, learn about the emotional victories of friendship and war when they are sent to Vietnam to entertain American forces.
3. Paan Singh Tomar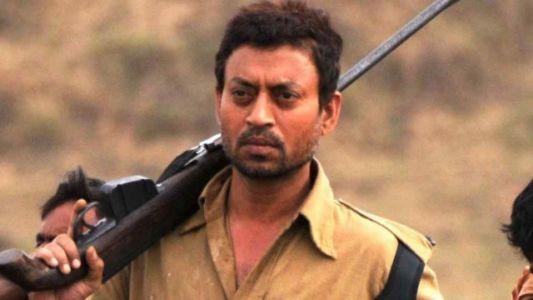 Bollywood movies are well presented in this given list of the best history films. well, "Paan Singh Tomar" is an indian story that you should watch, that chronicles the epic life of Pann Singh Tomar was once known as a famous Indian athlete and seven-time national champion in hurdles until his retirement. After retiring, Sign Tomar takes on a new role as a fearsome rebel.
2. Walk. Ride. Rodeo.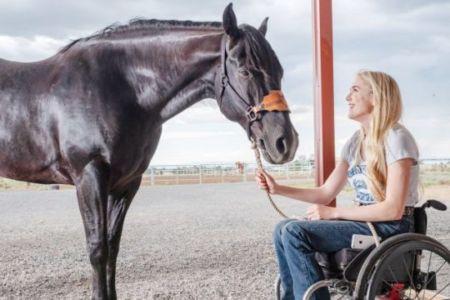 Among the best well-crafted history films you should watch is "Walk, Ride, Rodeo". The story depicts that after a horrific car accident, Amberley Snyder is concerned about whether she will ever walk again, let alone race. Determined to pursue the sport she loves, Amberley works tirelessly to get back into the saddle.
1. There Will Be Blood
There will be Blood is among the must-watch history movies and films of all time. The Story is set When a silver miner-turned-oil prospector moves to a town in California to get rich from other people's land, a local preacher can sense his bad intentions. Soon the quarrel begins, ruining their lives and the city in which they live.