Football is one of most loved and popular sports and hobbies in the word what make it so famous is a large number of people from various countries and ethnicities who each supports their national football teams, blindly, unconditionally, and sometimes fiercely because no one likes to lose even if its only a game but recently it became a symbol of domination, power, and supremacy.
---
10. Uruguay National Football Team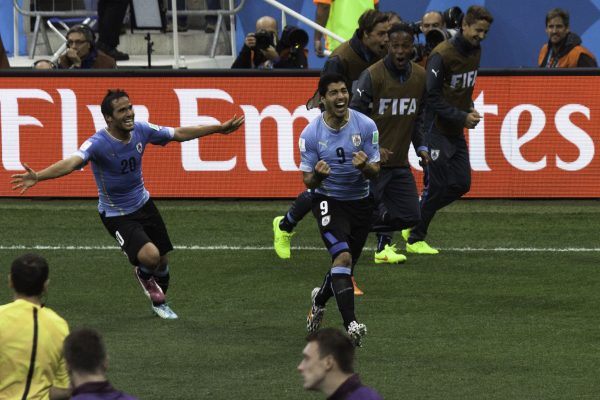 The Uruguay national football team is one of the most titled teams in the world. The squad won more than 20 awards and it is a record; World Cups (2), Copa Americas (15), Copa Libertadores (8), Pan Am games, Confederation Cup (1980, Summer Olympics games, etc, etc, etc, etc and we can go on and on and on.
It is an interesting fact that Uruguay is the smallest member country of South American Football Confederation but nevertheless the team won South American championship 15 times, taking the lead over such football teams as Brazil and Argentina.
The Uruguay national football team won the very first World Cup in 1930 held in their home country. In 1950 the team won the World Cup again but after that, it showed little success. The squad finished fourth in 1954, 1970 and 2010.
Oscar Tabarez is the head coach, Diego Forlan is the best goal-scorer (32) and the leader in the number of games, he played 85 games.
Uruguay should be amongst the top 10 football teams on FIFA rankings at all …more
Wow, there is something wrong here. How can Mexico be rated better than Uruguay? Someone must be on hallucinogenic drugs! That only serves to promote agreeing with me that France, Spain, Argentina, Portugal, England, and the Netherlands, these football teams should not be ranked higher than Uruguay. It's simple math: Uruguay = 3.5 million – England 63.5 million looks at these numbers and compare tournaments won. Yeah, Uruguay should be way way way higher. This is a crappy list.M+3
This is a nation where the sport defines their identity, with a state the size of Washington and a population of only 3 million, they have won the World Cup twice, more than Spain, France, Netherlands, and England. The Copa America 15 times, no other country has more. They produce quality superstar footballers like Cavani, Godin, Forlan, and Suarez. The only reason they're not in the top 4 or 5  teams in football is blatant ignorance and national pride for lesser countries.
---
9. Portugal National Football Team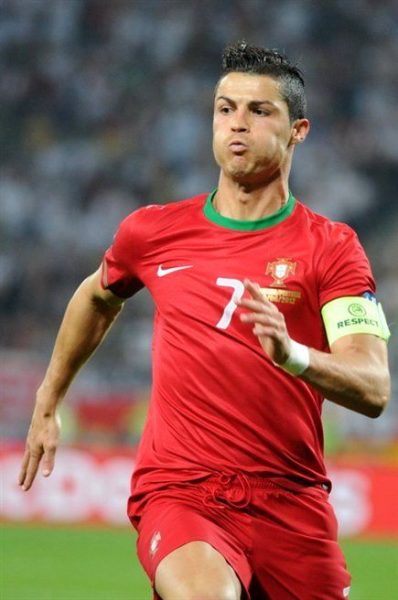 Portugal's first participation in a major tournament final was at the 1966 World Cup, which saw a team featuring Ballon d'Or winner Eusébio finish in third place. The next two times Portugal qualified for the World Cup finals were in 1986 and 2002, going out in the first round both times. Portugal also made it to the semi-finals of the UEFA Euro 1984 final tournament, losing 3–2 after extra time to the hosts and eventual winners France.
During this time, Portugal was not part of a group of football teams that were candidates to win titles, but from 2000 until this present day, the team evolved, being present in all the final stages of major tournaments, due to the presence of several world-class players such as Luís Figo, Rui Costa, Deco, Ricardo Carvalho, and Cristiano Ronaldo, who were dubbed as Portugal's golden football generation, who were considered as the best of the world teams at their time and among the best in history.
Portugal's golden football generation beat so many teams, which helped Portugal reach the semi-finals of Euro 2000, losing 2–1 after extra time to eventual winners France, securing the second place at Euro 2004 Final after losing to Greece on home soil, as well reaching the semi-finals of the 2006 World Cup losing to finalist France, after a penalty, leading Portugal to secure the fourth place in the tournament, after losing to 3–1 to hosts Germany, thus being the best result since the 1966 World Cup.
Despite losing many players of the golden generation, new players such as Fábio Coentrão, João Moutinho, Nani and Pepe helped the Portuguese reach the semi-finals of Euro 2012, losing to Spain in penalties, with Cristiano Ronaldo finishing as joint top scorer of the tournament with three goals.
In 2014, Fernando Santos was appointed as the new head coach for the national team. Two years later at Euro 2016, Santos brought Portugal its first-ever major trophy, defeating host France 1–0 after extra time, with the winning goal scored by Eder. With the win, Portugal qualified and made its first appearance in the FIFA Confederations Cup held in Russia, where they finished in third place. Portugal hosted the brand new 2018–19 UEFA Nations League as well as winning the trophy, defeating the Netherlands 1–0, with the winning goal scored by Gonçalo Guedes, making it the second major tournament earned by the Portuguese in three finals.
---
8. France National Football Team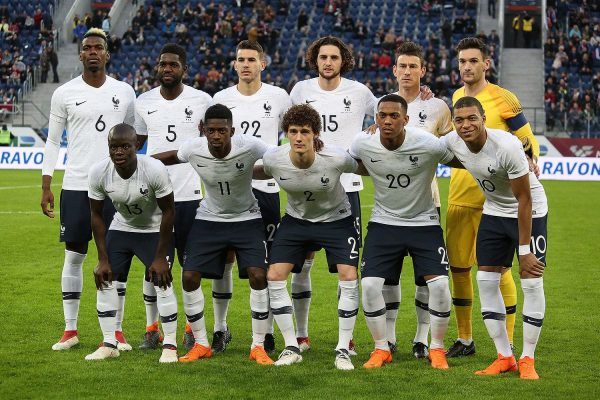 France should definitely be in the top 5. I like to think that various football teams tournament before the 70s should not really count because back then, only a few nations competed and the organization was awful, giving the teams that cared the most the best chance (Italy, England, Uruguay, Brazil… ) France used to be horrible because they really did not care, and as a result, not many people give them a chance.
However, if you look at their modern performance, they are definitely one of the greatest football teams ever. Euro 1984 winners, 1998 world cup winners, euro 2000 winners, confederation cup winners 2001 and 2003, world cup finalists in 2006 (which they frankly should have won)… I would honestly that France's 1998 through 2001 team was the second-best teams in the history of football, second only to Spain's current team. Of course, Brazil dominated in the earlier part of the 20th century, but if you look at the competition back then, it really is not saying much. Now, with all the …
---
7. England National Football Team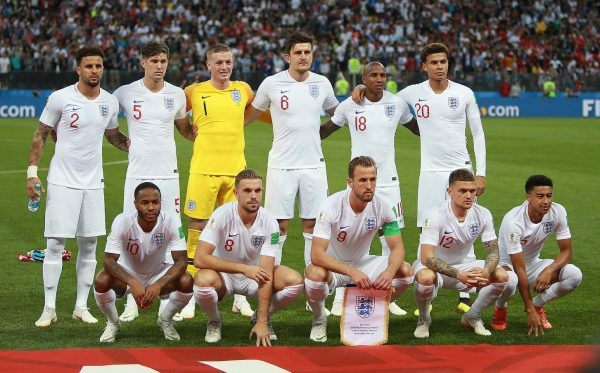 Ha, England, the history of football, the reason why we all are here talking about this very the subject, the reason FIFA, leagues and Neymar Ronaldo Messi Pele Maradona all became who they are. Not only this, but teams like Leicester and Spurs both are filled with English players some are there best: Dele Alli, Kane Dier, Vardy those teams have GREAT youth scouting and training and since they are English clubs we can be expecting many future English stars. And of course, my final point was the World Cup England won but it was a special cup because of how well England smashed the other teams, not even with some of their best ever players so how well do you think they did in the other cups with those legendary players!
If there was something to REPLACE penalty shootouts, England would have won 2 more world cups at least. Great older players like Shearer, Liniker, Beckham, Owen and the legendary Bobby Moore. Plus some great nowadays players like Rooney, Sterling, Welbeck, Sturridge, Well, the now internationally retired Gerrard, and he may get VERY heavily criticized for reasons I have no idea of, Heskey. Ye, Heskey was a TANK of a player. It's just the teamwork needs improving. LOOK HOW WELL THEY HAVE DONE IN THE QUALIFICATION! It's just really annoying how they mess up in the actual thing. But I hope this raises the English hopes. If only penalty shootouts didn't exist…
I know England should not be coming seventh because England has: Rooney, Welbeck, Lampard, Cole, Sturridge, Sterling, Joe hart, etc. England should at least beat the Netherlands. I know the Netherlands has Van Persie, Robben, De Jong but that's about it.
---
6. Netherlands National Football Team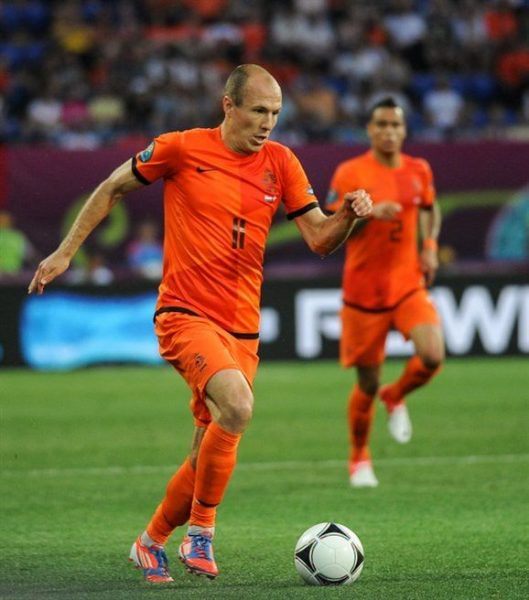 2-time world cup finalists and the 1988 Euro cup winners – consistently ranked amongst the top when it comes to FIFA and world rankings- considered the best team never to have won the world cup – has generated some of the best players the game has ever seen – examples: Cruyff, Neeskens, Bergkamp and Van Nistelrooy – all coming from a relatively small nation of just over 16 million – that compared to the 160 million Brazilians – in other words… per capita, holland is tops when it comes to footballing quality – remember total football!
They're Much Better Than 8
Didn't You See How They Played At The World Cup 2010?!
They Were Absolutely Pwning.
They Should Be Number 3 Or 4M+11
According to all players, the Netherlands has the best players in total than in any country. Their players and strategy games are so exciting to watch. Even according to FIFA, Netherlands should be rated number 1 country in soccer
At least the top 3 when you take states that are more impressive to come forward with concerning the following!
Most/highest amount of transferred players to foreign clubs/countries for the last 25 years.
What was the most popular and desired nationality to getting your clubs reinforcements from… (continued/considered/looking at)
Which are likely scoring a higher reliable percentage of being a real game-changing (er), reinforcing, team(spirit)-uplifting, generally (DNA-based origin) high level, already gifted>>decided by roots, ground-level underlayment skilled basics what is (how younger they are) very useful and possible adjust reshape into your thought of, according to you, ideal form of fulfilling your perfect player creation…
---
Continue Reading by Clicking the Next Button!