Here are the top 33 Comedy Films that offers a Good Laugh
If you are a fan of comedy films that offers good laughs! Luckily, we're here to help: whether you want to laugh out loud or just giggle a few times, there'll be something on our list of the funniest comedy films to watch right now.
Well, in this recommended List, There are teen comedies like Easy A and The Half of It, as well as famous comedic stars in films like Dolemite is My Name, starring Eddie Murphy. We have also oddball classics and brand new funny comedy films.
---
33. Lady Bird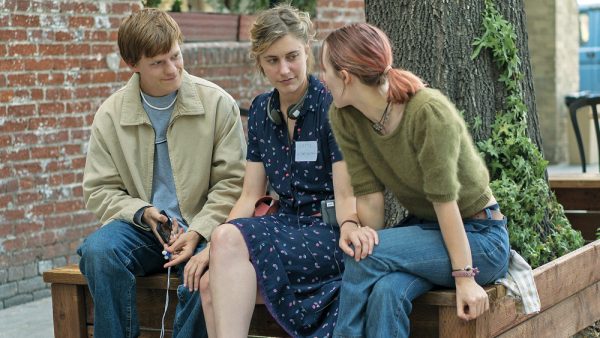 Kicking off our list of the best comedy films with Greta Gerwig's love ode to her hometown of Sacramento, California follows Saoirse Ronan and Laurie Metcalf as they navigate the often-conflicting mother-daughter bond. Ronan portrays "Ladybird," a young woman attending Catholic school who yearns for the culture and change of scenery that New York City offers.
Metcalf, her mother, is domineering and overprotective, and the family's lack of wealth and social position adds to a schism between the two. Some difficult facts are discussed in this film, but watching Ronan deal with adolescent angst, first love, and all in between will fill you with nostalgia.
---
32. Yes, God, Yes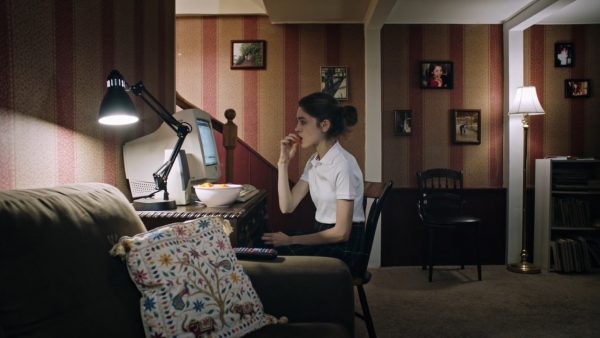 Yes, God, Yes has received a good film critics, as it is hysterical, down-to-earth indie about divine intervention. Karen Maine's film is an adolescent raunch comedy unlike any other, following a high school student (Stranger Things' Natalia Dyer) as she wrestles with growing sexual cravings while on a strict, orthodox church retreat.
Dyer is wonderfully adorable in the part of a naive but stubborn young lady put off by her classmates' holier-than-thou attitudes, and the film's setting in the early 2000s, complete with flip phones and scandalous AIM chat rooms, adds to the comedy. It's a rare hot comedy that's as concerned with the embarrassments of adolescence as it is with self-righteousness.
---
31. Hot Fuzz 
Simon Page is a hard-working policeman, who is transported to a small city where there is little risk because his bosses are tired of his commitment.
But he is surprised that the city is worse than he thought and had many nightmare crimes.
There is a murder occurring almost every week and no one knows the identity of the killer, even the policemen in the city are lazy.
This british film's comedy-mystery deals with dramatic events lightly and mocks clichés, appearing collectively as one of the most comedy films on our list.
---
30. The Heat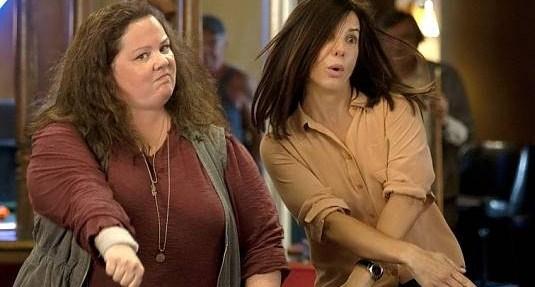 The Heat is a cop action comedy film that depicts: When an FBI agent (Sandra Bullock) teams up with RAW cop (Melissa McCarthy) to arrest a drug lord, then chaos ensues.
The Heat is among the newest movies that modernize the action/comedy version of the work of a good cop / bad cop, and it is one of the must watch films on this given list.
---
29. Jumanji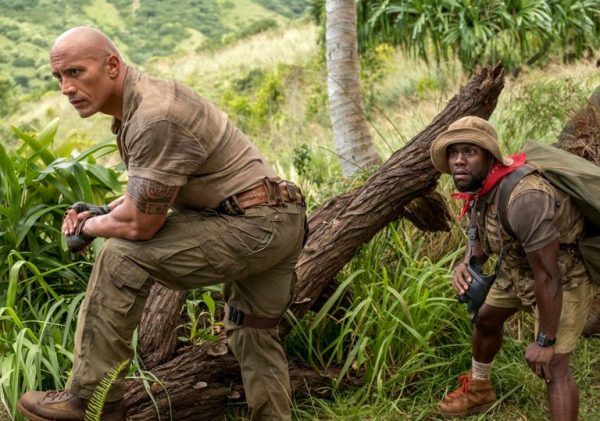 Starring: Dwayne Johnson, Jack Black, and Kevin Hart, This is Among the best adventure comedy movies that received positive reviews, good critics and a highly score on various streaming services, we have Jumanji.
The synopsis of this remake of the award-winning 1995 classic, chronicles the story of four teens are immersed in a video game as characters in the world of Jumanji.
Forced to work through their differences, embrace their new skills and even fight a few villains, the team's only goal was to survive and get home.
---
28. Murder Mystery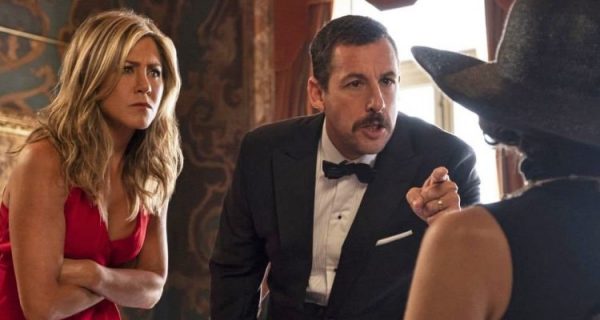 Murder Mystery Starring Adam Sandler and Jennifer Aniston is a Netflix original comedy film that tells the story of a New York police officer and his wife, who finally go on a honeymoon.
But their vacation takes an unexpected turn when they are invited to a millionaire's yacht.
And that does not calm down when a murder takes place on the boat.
The couple is then suspected by the police officer in charge of the investigation.
---
27. The Interview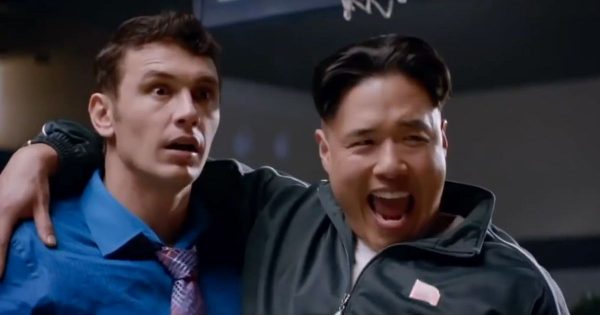 Starring: James Franco, Seth Rogen, Randall Park, The Interview is amid the best out of the genre of political comedy films list.
After interviewing the North Korean leader, two tabloid creators (James Franco and Seth Rogan) were recruited by the CIA to "direct" Kim Jong Un (Randall Park).
But will the unexpected shared love of Katy Perry change the course of history?
---
26. The Truman Show 
This funny movie is based on a different kind of comedy aspects, a dark satirical comedy, and serious moments that will blow you away.
Jim Carrey talks about the man who was the victim of a realistic program in which he lived his entire life.
All his companions, his wife, and his neighbors are only actors who integrate into the role sincerely because he is inspired to live a normal life.
But Jim Carrey's wit makes you spend an hour and a half of laughter and fun and you don't want the movie to end.
---
25. Big Momma's House
Among the list of the best funniest films we have this action comedy called " Big Momma's House" a story that chronicles When FBI agent Malcolm Turner (Martin Lawrence) is tasked with arresting a notorious bank robber and protecting a woman and her son, he takes on an unconventional mask … as her beloved grandmother.
Now fully committed to the cause and impressing the woman he's protecting, Agent Turner is Hattie May Pierce – but you can call him Big Momma.
---
24. Guardians of the Galaxy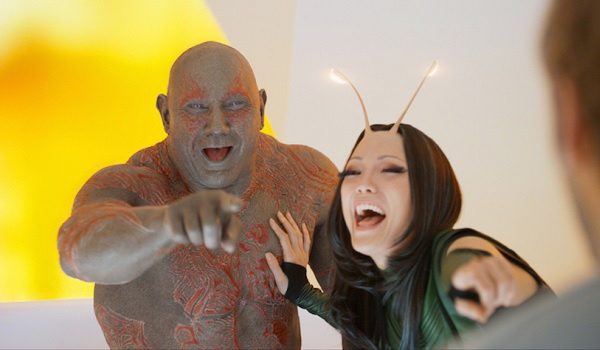 It is the first MCU film in which the plot is based in space and other worlds rather than on Earth. It includes a slew of crocks including Rocket, Star-Lord, Gamora, and Groot. The major adversary of this movie is Ronan, the accuser who is a kree and serves Thanos as the MCU's major bad guy; this MCU's sci-fi funniest film, has both the comedy and space chops that goes hand in hand with the story.
Starring Chris Pratt, with the voices of Vin Diesel, and Bradly Cooper, with the awesome soundtrack and music are definitely a plus for this piece of art; you'll be hooked on a sensation.
When it was released in 2014, nobody expected the Guardians of the Galaxy to be a great blockbuster, especially because it looked so unrelated to the rest of the MCU.
---
23. Booksmart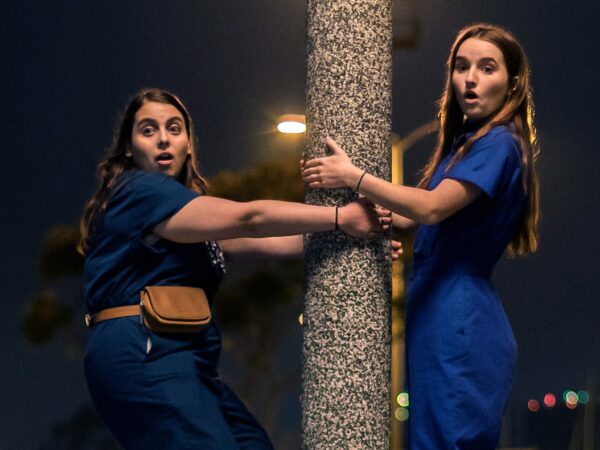 Olivia Wilde's directorial debut is not just a testament to clean young people, bad high school experiences, and a last night of debauchery, but they are also darn funny. The finest current mashup of Superbad, Bridesmaids, and numerous more comedies about the pleasures and ugliness of close friendship.
Initially prompted by a decade-long script on the Black List that leaned a little more heavily on the love possibilities of a pair of high school kids.
Starring: Kaitlyn Dever, Beanie Feldstein, Jessica Williams. This is one amid the best comedy films on our list, in which The screenwriter Katie Silbermans' take on a traditional set-up puts an eye on the material. Molly (Beanie Feldstein) and Amy (Kaitlyn Dever), best friends for life, spent their high school years scraping and scraping all over the place.
---
22. Always Be My Maybe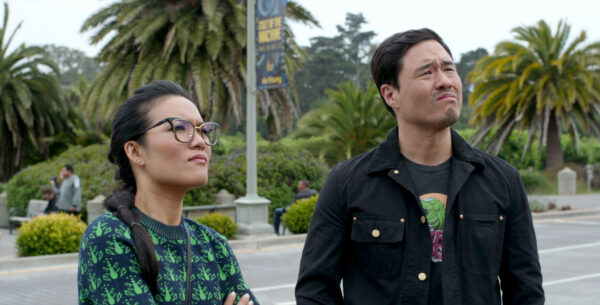 Despite its homeliness, Always Be My Maybe is one of our list best comedy films that borders a barfy cloying zone. Wong's character, Sasha, has made a name for himself as a successful chef who returns to San Francisco to help start a new restaurant, but Park's Marcus has hardly progressed. Despite the distance between them, the couple rekindles their romance, and comedic mishaps follow.
The setup's warmth stems from the intricate nuances between Sasha's Vietnamese upbringing and Marcus' Korean-American family (it was his mother who taught Sasha to cook, after all). With a fantastic A-list appearance, genuinely horrible rapping from Marcus' musical group and Wong in great form, there's enough to enjoy here.
---
21. The Death of Stalin
A terrifying, amusing, and existentially scary experience. Armando Iannucci, the author of Veep and The Thick of It, is Hollywood's finest working political satirist, and his 2017 dark comedy film focuses on the absurdity of totalitarianism with a razor-sharp humorous perspective on the death of the Soviet Union's famed fascist leader, Joseph Stalin. And trust me when I say this film is razor-sharp.
The Death of Stalin, in the style of Iannucci's hallmark caustic stylings, is the type of film you have to laugh at to keep from screaming out in despair, for every ridiculous moment and piece is filled with dreadful reality, laying bare the fragility of human life, nations, and ideals alike.
---
20. 21 Jump Street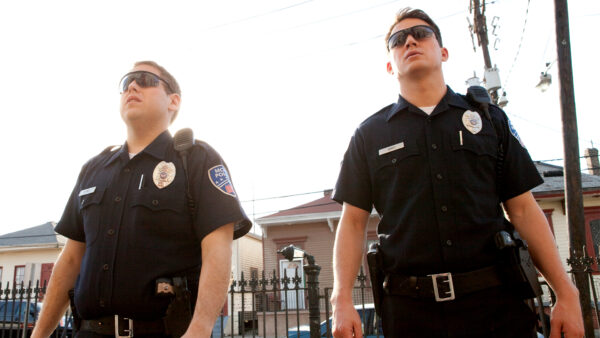 The underlying premise stays unchanged. Two young police officers work in a special section that places undercover agents in schools to dissuade criminal activities (and as this is a sitcom, a dramatically incompetent). This isn't so much a chance as it is a well-deserved exile for incoming school administrators Schmidt (Jonah Hill) and Jenko (Channing Tatum).
Their aim, carried out by the Angry Black Police captain (Ice Cube), is to stop the spread of a new, illicit narcotic discovered at a local high school. Jenko's return to high school represents a return to his glory days.
---
19. Barbershop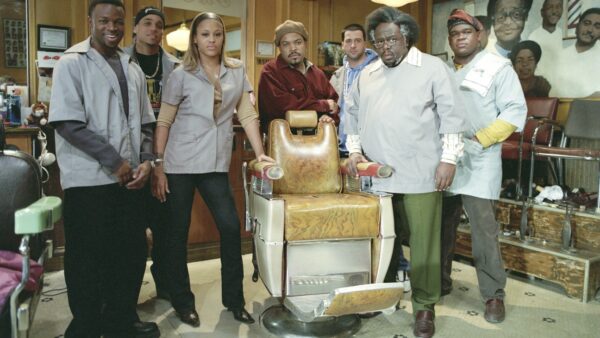 Barbershop is entering our list as one of the best funny comedy films that has subsequently spawned two sequels, although the original work is an independent comedy.
Ice Cube, Calvin Palmer Jr.'s son, owns a Chicago barbershop, but he can't wait to be free of the conglomerate he inherited.
As a result, Calvin surreptitiously sells the shop to the evil businessman Lester Wallace (David), who intends to damage it.
Calvin, on the other hand, knows that the barbershop is only important for him and the community once the agreement is struck.
However, one of his employees, Ricky (Ealy), makes Calvin's efforts to salvage the shop difficult since he has difficulty stealing. Calvin's devotion to Ricky rescued both of them, and a franchise was established.
---
18. The Little Hours
While the quality of talent – Alison Brie, Dave Franco, Aubrey Plaza, John C. Reilly, Kate Micucci, Nick Offerman, and Molly Shannon – is perhaps just a passable four-minute skit, it helps find legs in the bass-budget, Middle Ages-laden sitcom.
The Plaza has the same uninterrupted ambiance as Mike and Dave Need Wedding Dates, and if you don't already know Micucci's insane genius, you're there for leisure. It's hilarious that she and her mentally ill companions are looking forward to a gorgeous servant on the move (Franco), "partying," and even witchcraft. In the middle of obnoxious humor and sacrilegious idealism.
---
17. Logan Lucky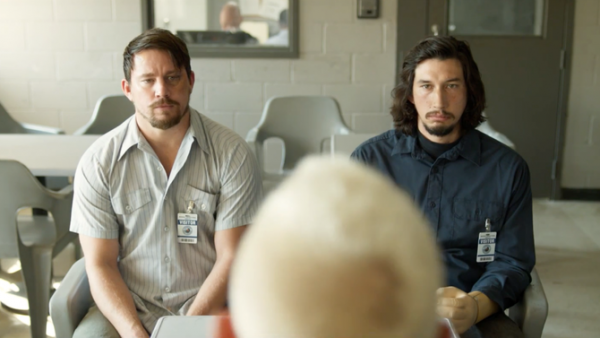 Steven Soderbergh returns to the heist genre ten years after his last Ocean entry, this movie focusing on a pair of unfortunate brothers (Channing Tatum and Adam Driver) planning a conspiracy to rob a major NASCAR race.
Even for a twist-filled robbery thriller, memorable side characters, rapid-fire conversation, and dynamic performances keep the plot from being too predictable. Because of streaming platforms and worldwide distribution,
Soderbergh was able to avoid large studios while maintaining total creative control over the film. On our list It's one of the mostly lighthearted comedy films, which, to be honest, is occasionally essential.
---
16. Crazy, Stupid, Love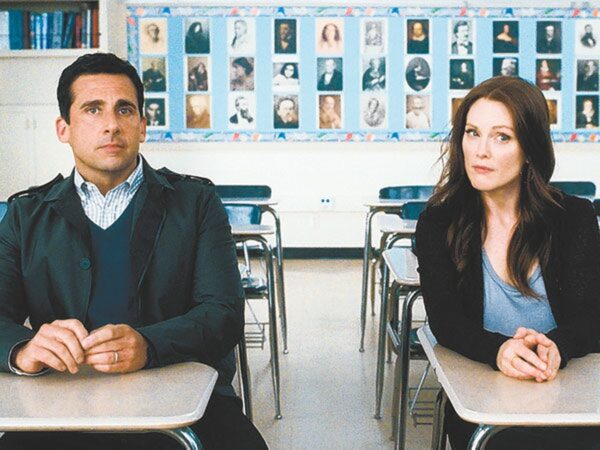 Many of us could definitely learn a thing or two about romance and seduction from Ryan Gosling. Steve Carell follows his counsel (with some success) in this endearing comedy about a middle-aged guy who is estranged from his wife (Julianne Moore) and tries to reclaim his game with the assistance of a youthful playboy (Gosling).
It's the type of interwoven rom-com that really works, thanks to the all-star cast and the enthralling chemistry between Gosling and frequent co-star Emma Stone. The film may ultimately have more heart than sex appeal (though Gosling's Dirty Dancing-inspired tactic for getting females into bed is intriguing), yet even as it demonstrates how difficult love can be.
---
15. The Dictator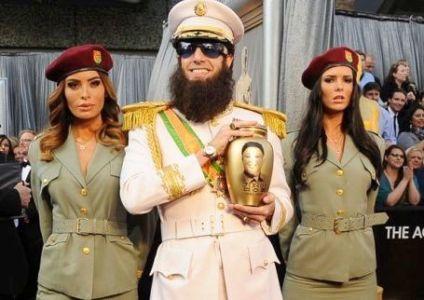 With Sacha Baron Cohen, Sayed Badreya, Rocky Citron, Liam Campora. This one of the best heroic comedy movies full of mockery and funny moments to stream on Netflix.
The Dictator is a funny film that focuses on General Aladdin, the ruler of an oil-rich Arab North African country called "Wadia".
He risks his life in order to block democracy from his people.
After an assassination attempt takes the life of Tamir, Aladeen's uncle and most trusted adviser convince Aladeen to go to New York.
Unfortunately, Aladeen has a less-than-friendly reception from exiled Wadiyans, who want their country freed from his despotic rule.
---
14. Eighth Grade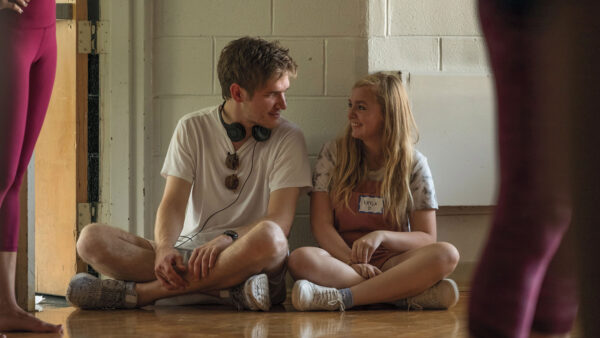 This funny movie examines the social anxiety of a young girl on the verge of entering high school. Kayla, a pre-teen in her final week of eighth grade, is played by Elsie Fisher. She has almost no friends since she spends her time making motivational YouTube videos that no one views.
When she decides to leave her computer and go to pool parties and hang out with older kids, she is thrown into situations for which she is not fully prepared. The video offers a brutally honest look at the pressures of growing up, the loss of innocence, and how social media may add to feelings of anxiety and loneliness among youth, particularly young girls who are forced to mature much faster.
---
13. Dolemite Is My Name
Rudy Ray Moore, a Blaxploitation star, is the subject of this biopic. Eddie Murphy has long wanted to do a film on Moore, who created the Dolemite persona and turned it into a mini-movie franchise with the support of his buddies. While the former Saturday Night Live star is the main draw, the whole cast is jam-packed with talent, from The Office's Craig Robinson to newcomer Da'Vine Joy Randolph.
Perhaps the biggest surprise is Wesley Snipes' performance as D'Urville Martin, the Blaxploitation star who comes on to direct Moore's Dolemite extravaganza and play the villain. Come for the brilliant replication of Dolemite in Dolemite Is My Name, and stay for Murphy riffing in character.
---
12. Superbad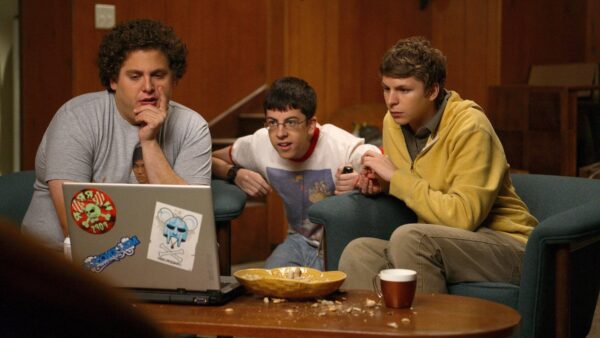 Taking part on our funniest list is "Superbad"
, which is one of the best bawdy high school comedy funny movies, from Seth Rogen and Evan Goldberg, Jonah Hill and Michael Cera portray best buddies looking for a good time. Seth (Hill) and Evan (Cera) want to cap their senior year by getting intoxicated and laid with the blow-out to end all blow-outs.
Their aim to procure wine for the party, wow their crushes, and enjoy a spectacular night is swiftly sidetracked by fraudulent IDs, inept policemen, bar fights, and their own arguing. It's a raunchy, over-the-top, and unexpectedly moving look of friendship and what happens when we outgrow someone.
---
11. Scott Pilgrim vs. the World

This  2010 action-comedy film about a hapless kid who must overcome nasty ex-boyfriends in order to win the hand of the girl he loves is a fast-paced, sensory-overloading trip. In the titular hero, Michael Cera portrays a lovable idiot, a young man who is smitten with a woman named Ramona Flowers (Mary Elizabeth Winstead).
In this American comedy film Scott must battle her demonic ex-boyfriends, six males and one female, who challenges him to bizarre contests in order to be with his lady love. The film is a cinematic mash-up of Japanese anime and gamer culture, and it manages to deliver plenty of chuckles.
---
10. Shaun of the Dead
Everyone loves the underdog except for his ex-girlfriend. Amid the monotony of everyday life, Shaun (Simon Pegg) is thrown into an incredible action sequences within a complete zombie apocalypse.
Shaun will probably die. Or maybe he can turn into a hero and show everyone how badass he really is by saving the day.
Either way, This British action comedy Shaun of the Dead is one of the best funny horror films that will make you reconsider every time you complain about your "boring" life.
---
9. Home Alone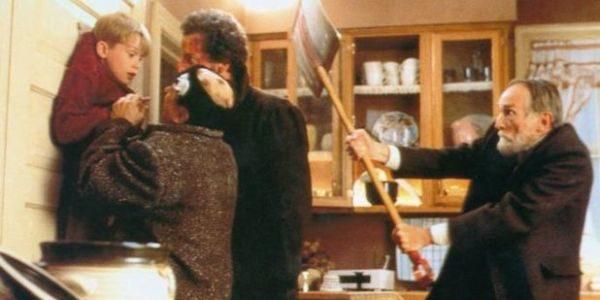 Home alone is one of the best John Hughes Movies, Starring Macaulay Culkin, Joe Pesci, Daniel Stern, and the honorable appearance of John Candy
This is a hilarious family comedy that highlights the story of Eight-year-old Kevin, who will by chance left behind when his family leaves for France.
At first, things seems okay for our little boy, as he gets happy to take responsibilities by himself. however, some thieves will try to break into his home, and then our little hero will tries his best to to win the fight against them
---
8. Monty Python and The Holy Grail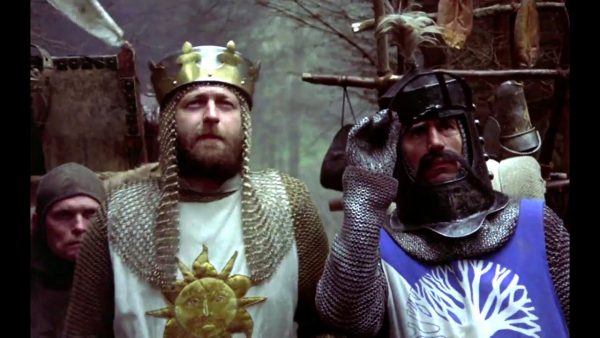 Coming up next of the best funny films of all times, we have Monty Python a comedy fantasy movie from the directors Terry Gilliam and Terry John, with the starring of Graham Chapman, John Cleese, and Eric Idle.
This silly funny story chronicles the adventure of King Arthur and his Knights of the Round Table journey on a  bizarre low-budget search for the Holy Grail, and run into many, very idiotic hindrances.
---
7. Johnny English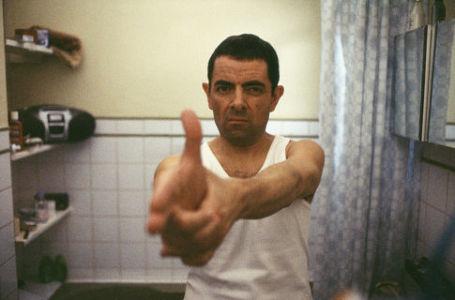 there is no better comedy other than watching Rowan Atkinson finally talks and takes action in one of the best good British spy comedy action movies ever.
When your last choice is your only option, you will take what you can get. In fact, Johnny English (Rowan Atkinson) is Britain's only hope to find out who stole the British Crown Jewels.
---
6. Groundhog Day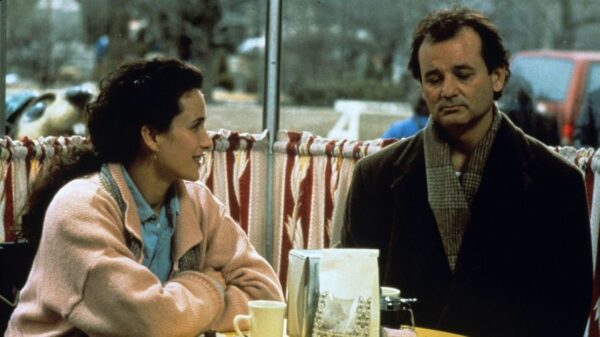 Superstar Bill Murray wanted the movie to be more philosophical, while the Director Ramis always pushed comedy.
But what makes Groundhog Day a cold classic is the push and pull between these two ideas.
More than an endlessly entertaining and romantic comedy, this is one of the best Bill Murray movies in history, making it a rom-com that you can watch over and over as if there is no tomorrow.
He goes to some surprisingly dark places, but Murray's humanity always shines through, and Andie MacDowell does some wonderfully understated work. It is a complete classic.
---
5. Rush Hour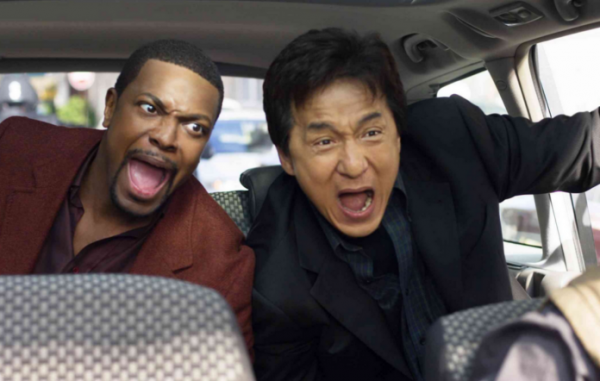 At number 1 of the best action comedy movies we have one of the legendary film with good reviews called "Rush Hour", After the daughter of the Chinese consul's is kidnapped, two investigators team up to rescue her.
Starring Jackie Chan and Chris Tucker as an unexpected crime fighter husband, the union of forces was no fun at all.
---
4. The Hangover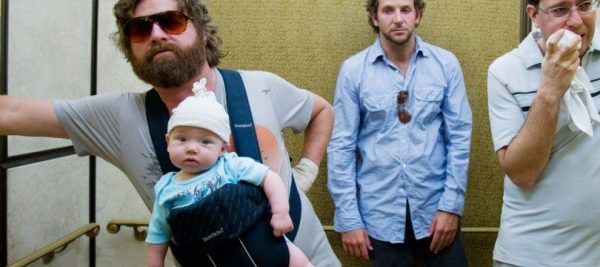 With Bradley Cooper, Ed Helms, Zach Galifianakis, Justin Bartha. The out-of-ordinary events played an important role, and none of this would have been possible without the presence of Todd Phillips in the chair of one of the best comedy movies on Netflix.
Two days before his wedding, Doug and three friends drive to Las Vegas for a wild and memorable stag party.
The next morning the party wakes up to find a tiger in the bathroom, an infant tucked in the closet, and a Doug hidden.
without remembering any of them what happened last night.
With little time before returning, the trio begins a hazy attempt to find Doug and try to bring him back in time to get married.
---
3. Ride Along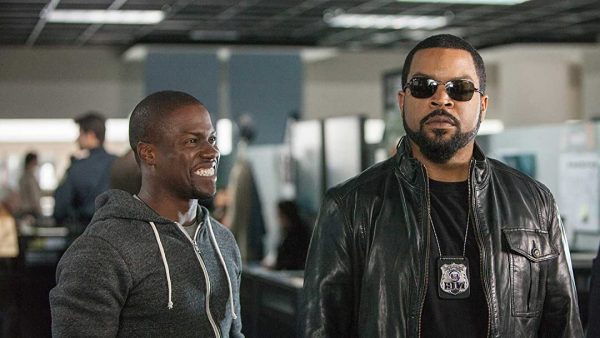 Movies that stars Kevin hart, usually offers a good laugh, specially when you add the rapper Ice Cube who plays well the action and comedy roles.
The story of this Black Comedy Action film chronicles the life of Atlanta cop (Ice Cube), who takes his sister's fiancé (Kevin Hart) on a 24-hour trip. As for the rules, they are simple : If he proves he's worthy, the two can get married. If not? Look, sucker!
---
2. Borat! Cultural Learnings of America for Make Benefit Glorious Nation of Kazakhstan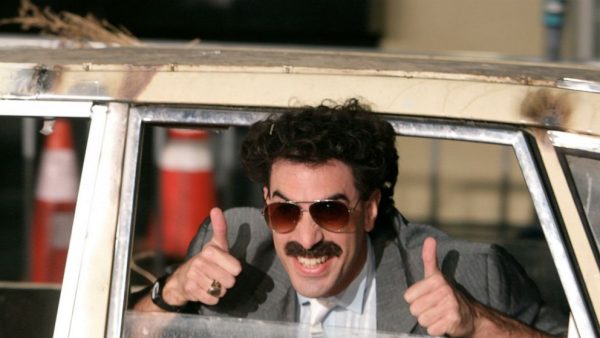 Next up within the list of best funny films we have the Comedy/Mockumentary called " Borat", starring Sacha Baron Cohen, Ken Davitian, and Luenell.
This 2015 film depicts the story of Borat, who is been Released from prison for bringing shame to his country, then he will be dispatched to the United States of America with his 15-year-old daughter.
In the USA he will make a documentry about the country he used to lives in, only to found out that both his country and USA are similar in many ways.
---
1. Deadpool
There is an ultimate consensus of fans that this is among the best comedy action movies of all time.
We have a synopsis that has, wait! A Sad Story? A Super hero? or an inventive and refreshing love story?
Well, Deadpool has all of that, stars Ryan Reynolds In the original Marvel superhero comic, Wade Wilson transforms into the obnoxious turned mercenary after an experience that has made him immortal.