Here are the top 50 Christmas horror movies to enjoy your holiday!
If you are looking for some good Christmas horror movies, then this article is for you! Christmas spooky movies offer a unique and exciting viewing experience, mixing themes of traditional holiday celebrations with horror elements such as ghosts, serial killers, monsters, and other supernatural beings. Therefore, we will cover everything from crime films to monster movies to supernatural horror, there are plenty of great Christmas horror movies to choose from. Some of them have become cult classics, with fans returning to watch them year after year during the holiday season. These films often feature memorable characters, terrifying creatures, and twists on traditional holiday tropes. So, if you're in the mood for a scare this holiday season, consider checking out one of these festive horror films.
50. The Gingerdead Man (2006)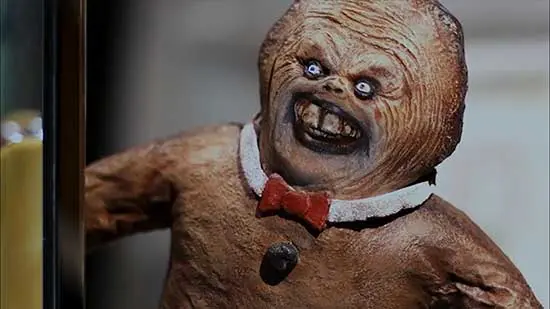 The Gingerdead Man is a 2006 Christmas horror comedy film about a serial killer who is brought back to life in the form of a gingerbread man. The film was directed by Charles Band and starred Gary Busey, Robin Sydney, and Ryan Locke. The plot centers around a serial killer named Millard Findlemeyer (played by Gary Busey) who is sentenced to death for his crimes. Before he is executed, Findlemeyer's mother bakes a gingerbread man using a special recipe that includes some of her son's ashes. When the gingerbread man comes to life, it becomes possessed by Findlemeyer's spirit and embarks on a killing spree, targeting the people who sent him to prison. The film was released in 2006 and has since gained a cult following. It has been described as a "campy" and "cheesy" horror comedy, with some reviewers praising its over-the-top performances and B-movie aesthetic.
49. Elves (1989)
In the 49th place, we have "Elves". Elves is a good 1989 Christmas horror movie directed by Jeffrey Mandel. The film follows Kirsten, played by Dan Haggerty, a young woman who learns that she is descended from a group of elves with the power to fight against an evil Santa Claus and his army of killer toys. The plot revolves around Kirsten's journey to defeat the evil Santa, aided by a group of misfit elves and a detective investigating strange murders. Despite being described as a "bad movie" and a "so-bad-it's-good" film, "Elves" has gained a cult following for its campy, over-the-top style and absurd plot. Some fans have described it as one of the top Christmas horror movies of all time.
48. Santa's Slay (2005)
Santa's Slay is a 2005 horror comedy film directed by David Steiman. The film stars professional wrestler Bill Goldberg as Santa Claus, who is revealed to be a demon who has been forced to deliver presents to children for a thousand years as punishment for losing a bet with an angel. When the bet is finally up, Santa is free to return to his true demonic form and embarks on a killing spree. The plot of the film centers around Santa's return to his true form and his efforts to spread terror and destruction in the small town of Hell Township on Christmas Eve. Along the way, he faces off against a group of teens who are determined to stop him and save the holiday. If you're a fan of horror movies with a holiday twist, "Santa's Slay" might be right up your alley.
47. Jack Frost 2: Revenge of the Mutant Killer Snowman (2000)
Among the best Christmas horror films on our list is  The 2000 horror comedy film "Jack Frost 2: Revenge of the Mutant Killer Snowman". It is directed by Michael Cooney and serves as a sequel to the 1997 film "Jack Frost." The film follows the titular snowman, who returns after being transformed into a killer in a freak accident, as he embarks on a new killing spree in the town of Snowmonton. A group of characters must work together to stop the rampaging snowman and end his terror. Many people praise its humorous take on the holiday season and the special effects used to bring the killer snowman to life.
46. Pooka! (2018)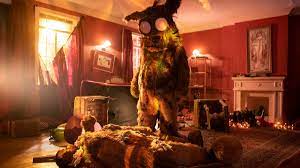 Based on the description provided, it sounds like "Pooka!" is a horror film directed by Nacho Vigalondo and released as part of the "Into the Dark" anthology series on Hulu. The film follows a struggling actor who is hired to portray the man-in-a-suit version of a popular Christmas doll called Pooka but discovers that the suit may have a mind of its own. The film has been described as having a claustrophobic, psychological style similar to the work of Roman Polanski, and features solid performances from its cast, including Nyasha Hatendi. It is noted that the film has a limited budget and is somewhat low in production value, but still manages to be one of the greatest festive horror movies of all time.
45. The Leech (2022)
In The Leech, director Eric Pennycoff presents a character-driven horror film set during the covi-19 pandemic. The film follows Father David (Graham Skipper), a devout priest who takes in a homeless man named Terry (Jeremy Gardner) after finding him sleeping in a church pew. As David attempts to help Terry get back on his feet, he begins to realize that his guest is taking advantage of his generosity and draining him dry. The Leech is a slow-burning film that tackles themes of greed, gluttony, and religious commentary, with a dash of dark humor thrown in. While it has its lulls, Pennycoff manages to maintain tension and build toward a violent, horror-filled Christmas finale.
44. Sint (2010)
Next up, among the best Christmas horror movie recommendations is Sint (also known as Saint or Saint Nick in the US). Directed by Dick Maas, who presents us with a dark horror film that reinterprets the traditional portrayal of Santa Claus. Based on the Dutch legend of Sinterklaas, the film follows the story of a fallen bishop who becomes the leader of a gang of thieves and criminals before being captured and executed by the people. However, he vows to return and seek supernatural revenge, leading to a plot similar to John Carpenter's The Fog with a Christmas twist. With its memorable special effects and unique take on the holiday season, this film is a must-see for fans of Christmas horror movies.
43. ATM 
(2012)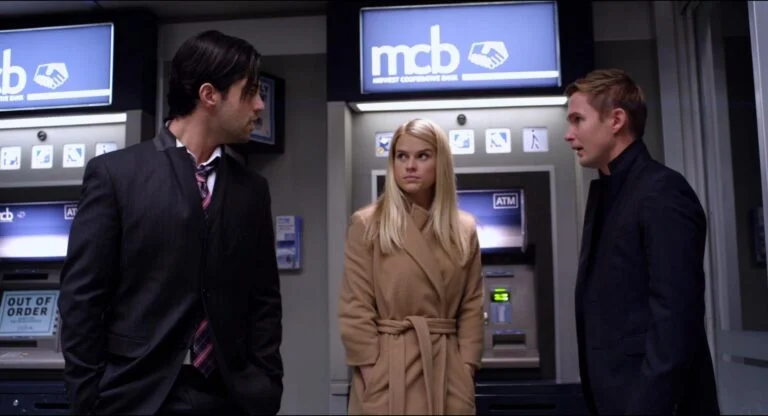 ATM is one of the top scary Christmas movies that you should really check out! Here we have David, a co-worker and love interest of Emily, who offers her a ride home after their late-night Christmas party. On the way, they are asked by another employee, Corey, for a ride to the nearest ATM. Once inside the booth, they are confronted by a hooded figure stalking them in the parking lot. Without access to their phones and growing panicked, the trio is terrorized when the figure brutally murders a nearby dog walker. They are now trapped in the booth and must play a frightening game of survival against the unknown assailant.
42. 13 Slays Until X-Mas (2020)
If you're on the hunt for the best gory Christmas movies, then this film should definitely be at the top of your list. With its intense and gruesome scenes, it's sure to satisfy your appetite for holiday horror. The plot starts off as the Christmas holiday approaches, five men are mysteriously invited to a dive bar on December 24th. In an effort to pass the time, they decide to bring back the old tradition of telling scary stories on Christmas Eve. As the night goes on, they begin to realize that the stories may be more connected than they initially thought."
41. Santa Claws (1996)
"Santa Claws," also known as "Tis the Season," is a slasher film released in 1996 that follows the story of actress Raven Quinn, played by Debbie Rochon. After her marriage falls apart, Raven raises her two daughters alone and finds support in her neighbor Wayne, played by Grant Kramer. However, Wayne has a disturbing past and becomes obsessed with Raven, stalking her and murdering her co-stars while dressed in a Santa Claus costume and armed with a claw. The film explores the challenges that actors and actresses face with violent stalker fans and the downside of fame.
40. Better Watch Out (2017)
Better Watch Out is a 2017 American horror film directed by Chris Peckover. The film follows the story of a young boy named Luke, who is left home alone with his babysitter, Ashley, on Christmas Eve. As the night wears on, strange occurrences begin to take place, and it becomes clear that someone or something is trying to harm them. As they try to defend themselves and figure out who is behind the threats, they uncover a series of shocking secrets that change their understanding of the events taking place. This film, which is often included on lists of the best Christmas horror movies,  has gained a reputation as a suspenseful and twisty holiday horror film.
39. Mercy Christmas (2017)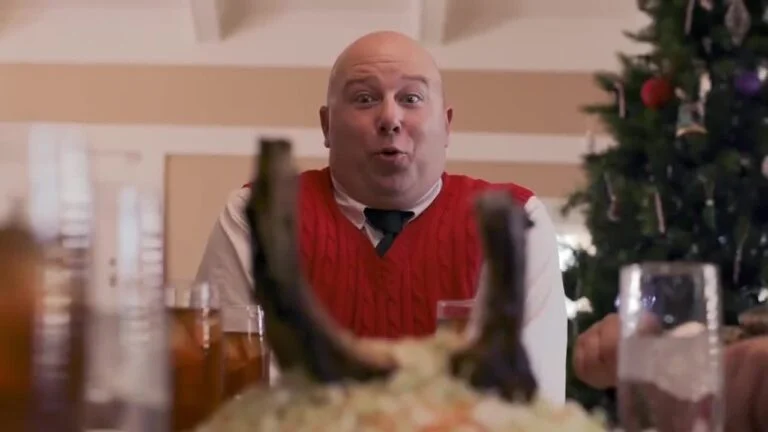 If you're a fan of horror Christmas movies with a sense of humor, "Mercy Christmas" might be a good film to binge-watch. Just be warned that it's a little gory and definitely not suitable for all audiences. directed by Ryan Nelson, Michael finds himself trapped in a house with a group of strangers on Christmas morning. It is revealed that he has been kidnapped and is the subject of a twisted holiday-themed game created by a group of wealthy elites. Michael must use all of his skills and cunning to survive the night and escape from his captors, who will do anything to see their game through to the end. This film is noted for its disturbing premise and graphic violence and has gained a reputation as a disturbing and intense holiday horror film.
38. Whoever Slew Auntie Roo? (1970)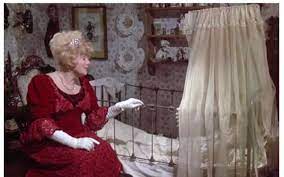 "Whatever Slew Auntie Roo?" is a 1971 horror film with Christmas themes directed by Curtis Harrington and starring Shelley Winters, Mark Lester, Chloe Franks, and Koo Stark. The film tells the story of a wealthy, eccentric woman named Mrs. Roo who becomes obsessed with the memory of her deceased daughter and begins to kidnap and keep young girls in her mansion, believing that they are her daughter reincarnated. When a young girl named Molly goes missing, her sister and her brother-in-law set out to find her and confront Mrs. Roo.
37. Dead End (2004)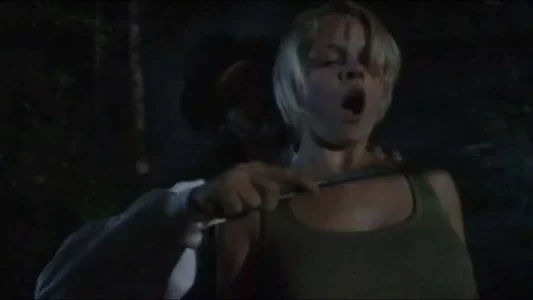 Dead End" is a suspenseful and atmospheric film that could be a great addition to a Christmas horror movie marathon. It follows a family who becomes lost on a deserted road and soon realizes that they are being haunted by the ghost of a young boy. As they try to escape the ghost's wrath, tensions rise within the family as they are forced to confront their own personal demons and confront the truth about their relationships with each other. The film is a blend of horror and family drama, exploring themes of guilt, resentment, and the importance of forgiveness.
36. Tales from the Crypt (1972)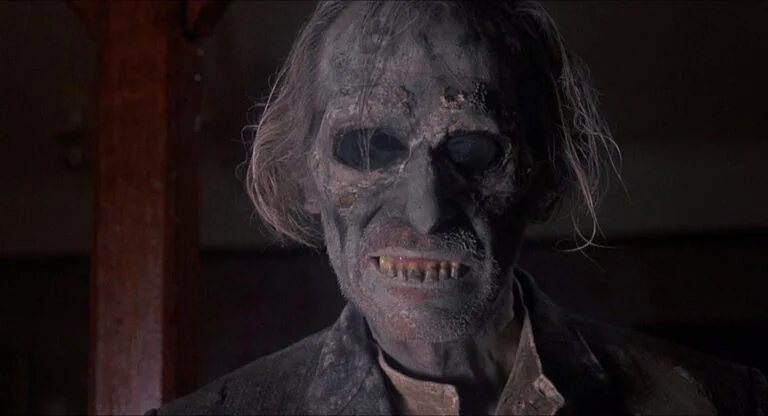 This is definitely not for the faint of heart, but if you're a fan of intense and unsettling horror films, you might enjoy it. Tales from the Crypt is a 1972 British anthology spooky film that is comprised of five segments. "And All Through the House," the segment that centers around Christmas, tells the story of a woman who murders her husband on Christmas Eve. As she is disposing of the body, she hears on the radio that a killer is on the loose in her area. She sees the killer outside her home, dressed in a Santa suit, and becomes terrified that she will be caught if she tries to call for help. As the night goes on, she must confront her guilt and try to outwit the killer, who is closing in on her.
35. The Retaliators (2021)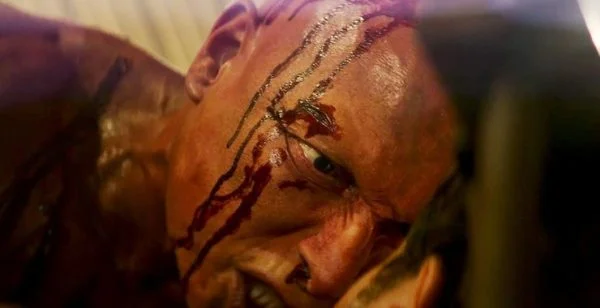 "The Retaliators" is a good Christmas horror film that was released in 2021. The film follows the story of an upstanding pastor who becomes embroiled in a dark and twisted underworld as he searches for answers about his daughter's disappearance. The film stars Michael Lombardi, Marc Menchaca, Joseph Gatt, and Katie Kelly and is directed by Bridget Smith and Samuel Gonzalez Jr. It is intended for strong-stomached exploitation enthusiasts.
34. Hosts (2020)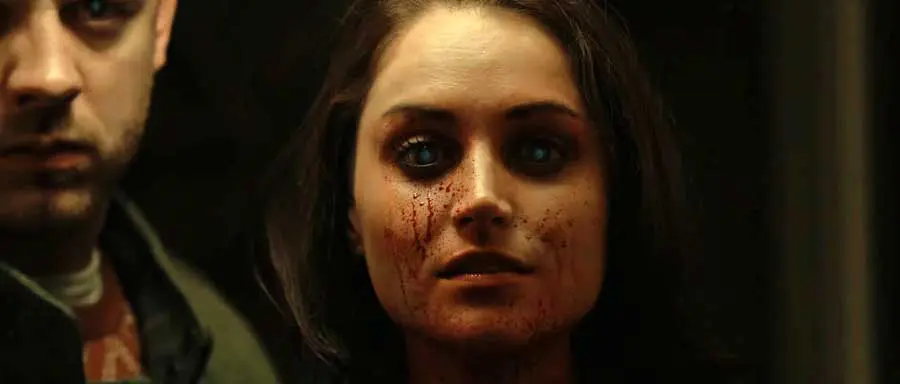 "Hosts" is a holiday horror film that will send chills down your spine. The plot follows a family who falls victim to terror when they invite their young neighbors over to celebrate Christmas Eve. The film stars Neal Ward, Nadia Lamin, Frank Jakeman, and Jennifer K Preston and is directed by Adam Leader and Richard Oakes.
33. Await Further Instructions (2018)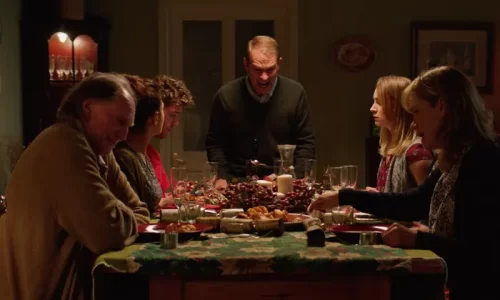 "Await Further Instructions" is a horror film that is described as a "yuletide nightmare full of familial angst and slithering scares" that is a treat for genre fans. The plot of the film follows a family who wakes up on Christmas Day to find their house surrounded by a mysterious black substance and their TV screen displaying ominous messages. The film stars David Bradley, Abigail Cruttenden, Holly Weston, and Sam Gittins and is directed by Johnny Kevorkian.
32. All The Creatures Were Stirring (2018)
"All the Creatures Were Stirring" is a 2018 horror comedy film directed by David Ian McKendry and Rebekah McKendry. The film follows a group of people as they navigate a series of interconnected holiday-themed stories, all set on Christmas Eve. The film stars Constance Wu, Jonathan Kite, and Graham Skipper. It was released on December 4, 2018, and is available to watch on various streaming platforms.
31. The Dorm That Dripped Blood (1982)
"The Dorm That Dripped Blood," also known as "Pranks" and "Death Dorm," is a 1981 slasher film directed by Stephen Carpenter and Jeffrey Obrow. The film follows a group of college students who are tasked with cleaning out a dormitory over winter break, only to be stalked and murdered by an unknown killer. The film has gained aa lot pf popularity over the years and is known for its graphic violence and suspenseful plot. It is considered a classic of the horror genre and has inspired a number of subsequent films and TV shows.
30. Holidays (2016)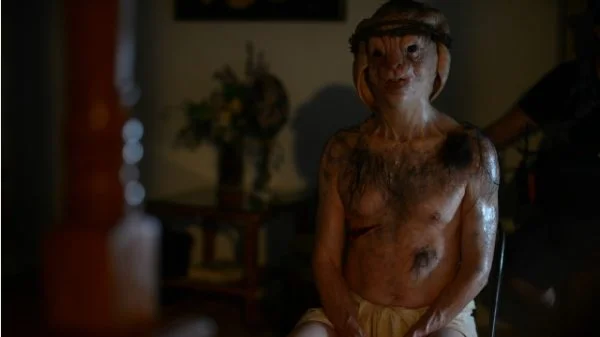 "Holidays" is a horror anthology film released in 2016 that includes a series of interconnected stories centered around different holidays. The film was directed by Kevin Kölsch and Dennis Widmyer and features holiday-themed horror stories directed by different filmmakers, including "Mother's Day," "Valentine's Day," "St. Patrick's Day," "Easter," "Mother's Day," "Halloween," "Christmas," and "New Year's Eve." "Holidays" was released on April 15, 2016, and can be streamed on various platforms.
29. Red Christmas (2016)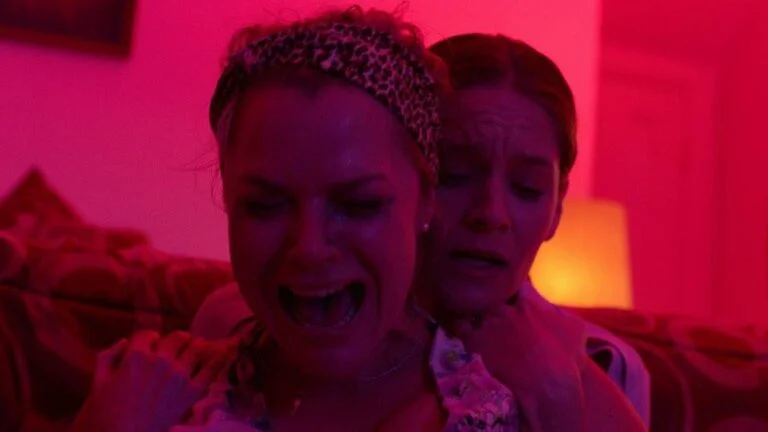 "Red Christmas" is a holiday horror film directed by Craig Anderson and released in 2016. The film follows the story of a widow who gathers her bickering family at her remote estate on Christmas Eve. However, she must soon protect them all from a mysterious and violent intruder who appears on the property. The film stars Dee Wallace, Geoff Morrell, Sarah Bishop, and Janis McGavin. It has not yet received a consensus from critics.
28. Silent Night, Deadly Night (1984)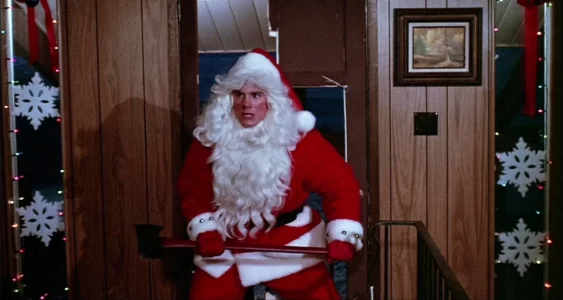 "Silent Night, Deadly Night" is a good Christmas horror movie that was released in 1984. The film follows the story of Billy Chapman, a young man who witnesses his parents' murder on Christmas Eve and is sent to a Catholic orphanage. As he grows up, Billy becomes increasingly troubled by violent visions and is eventually sent to live with his abusive uncle. On Christmas Eve, Billy snaps and goes on a killing spree dressed as Santa Claus. The film was controversial upon its release due to its graphic violence and the use of Santa Claus as a villain.
27. It Cuts Deep (2020)
"It Cuts Deep" is among the greatest Christmas horror movies on our list. It was released in 2020, and follows the story of a young couple, Samantha and Andrew, who go on a Christmas vacation to Andrew's family cabin in the woods. While there, they are joined by Andrew's estranged brother and his new girlfriend, and tensions begin to rise as the group is terrorized by an unknown assailant. The film is described as a psychological horror-thriller that explores themes of jealousy, envy, and the consequences of past actions.
26. While She Was Out (2008)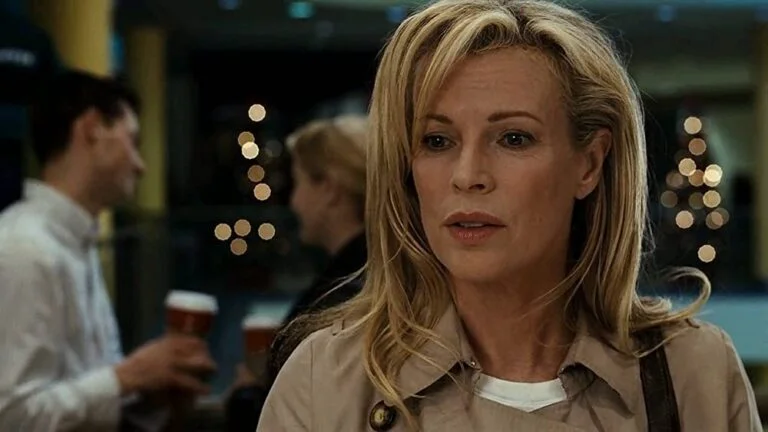 Coming up, among the Best Christmas horror movies of all time we have "While She Was Out," a 2008 thriller directed by Susan Montford, Kim Basinger plays Della, a housewife who has been subjected to abuse. On Christmas Eve, while stranded in a deserted parking lot, Della is confronted by a group of thugs and must fight for her survival. The film also features Lukas Haas, Craig Sheffer, and Jamie Starr in supporting roles.
25. The Nightmare Before Christmas (1993)
"Tim Burton's The Nightmare Before Christmas" is a beloved film that combines the spooky elements of Halloween with the joy of Christmas. Although it may not be particularly gruesome, its unique blend of these two holidays makes it a great choice for a family film night. The film, which was directed by Henry Selick and features the voices of Danny Elfman and Chris Sarandon, has gained a loyal following for its clever blend of holiday themes and its memorable characters and music.
24. The Day of the Beast (1995)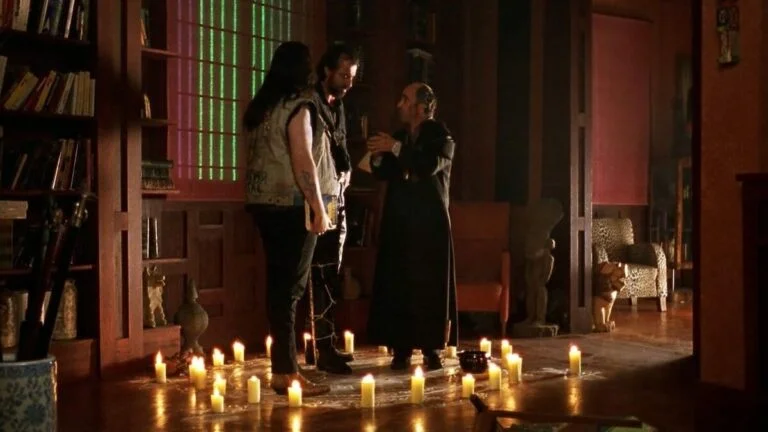 The plot of this Spanish festive horror film revolves around a rogue priest who discovers the exact date that the Antichrist is due to arrive – and it turns out to be midnight on Christmas Eve. Determined to cause as much harm as possible on that day, the priest enlists the aid of a heavy-metal Satanist and a TV psychic in an attempt to sell his soul to the devil in order to prevent the apocalypse. As the story unfolds, the priest embarks on a mission to spread evil and chaos, using his newfound knowledge of the End Times to carry out his wicked plans.
23. Jack Frost (1997)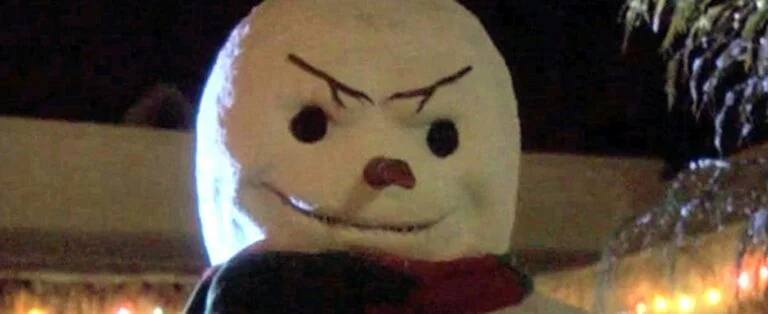 This version of Jack Frost is not a heartwarming holiday tale about a friendly snowman. Instead, it follows the story of a serial killer named Jack Frost who is transformed into a malevolent, sentient snowman. This version of the story is more campy and ridiculous, especially when Frost uses his carrot nose as a weapon.
22. Inside (2007)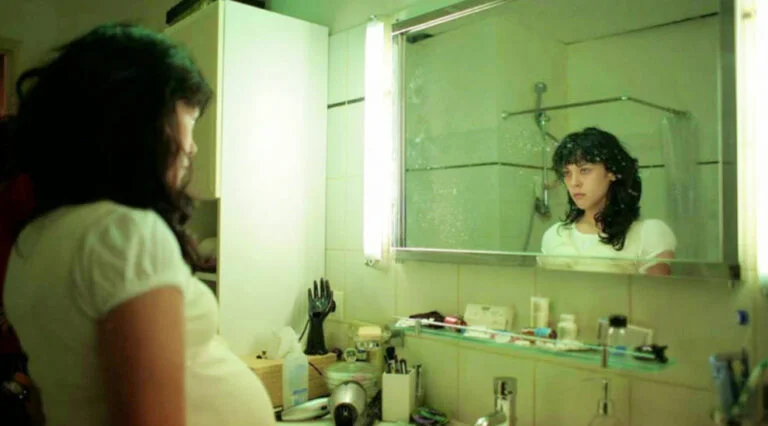 Inside (2007) is a French horror film that was released in 2007. It is directed by Alexandre Bustillo and Julien Maury and follows the story of a pregnant woman who is stalked by a mysterious woman who is trying to steal her unborn child. The film is known for its graphic violence and intense atmosphere, and it may not be suitable for all audiences. If you are looking for a traditional Christmas movie to watch during the holiday season, this is among the top Christmas horror movies that may be a more suitable option.
21. Wind Chill (2007)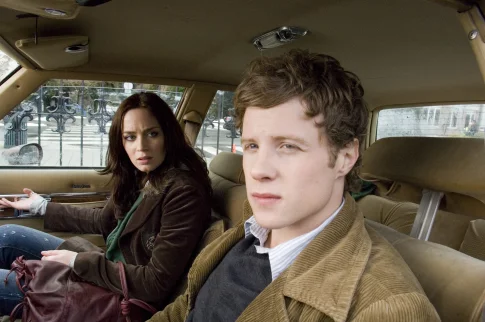 In this horror film, Emily Blunt plays a college student who becomes stranded on a snowy, isolated highway with a classmate while driving home for the holidays. As they try to find a way to safety, the protagonist begins to see a menacing figure who is always accompanied by the song "Rockin' Around the Christmas Tree." The protagonist must decide if the figure is a real threat or if the cold and isolation are causing her to hallucinate.
20. The Children (2008)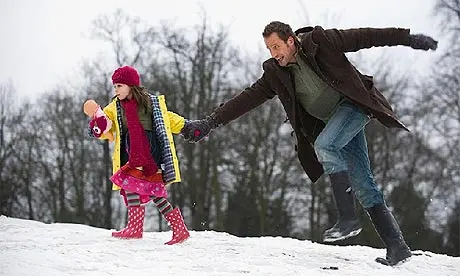 "The Children" is a British horror film that has received praise from critics for its effective and disturbing scares. The movie follows two families who gather at an English estate in December and focuses on Elaine and Chloe, two sisters who must deal with the frightening events that unfold. The film stars Eva Birthistle, Raffaella Brooks, Stephen Campbell Moore, and Jake Hathaway, and is directed by Tom Shankland.
19. Saint (2010)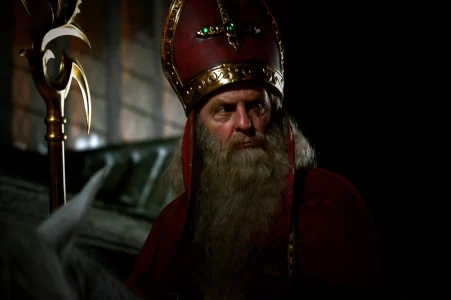 In this Dutch horror-comedy with available foreign subtitles, Santa Claus is reimagined as a bloodthirsty and murderous bishop. The film posits that Sinterklaas becomes evil when St. Nicholas Day coincides with a full moon. Despite its dark themes, it is considered by some to be one of the best Christmas movies due to its unique and strange take on the holiday.
18. Black Christmas (2019)

There are three versions of the horror film Black Christmas to choose from: the classic 1974 version starring Margot Kidder and Olivia Hussey, the 2006 remake directed by Glen Morgan, and the 2019 version directed by Sophia Takal and April Wolfe. Each of these films follows a group of sorority girls who are stalked by a dangerous stranger during their Christmas break.
17. Red Snow (2021)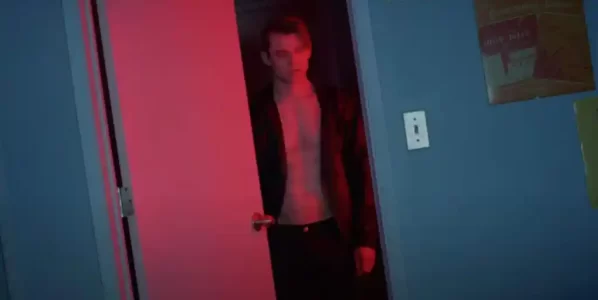 Red Snow is one of the best horror Christmas movies of all time that you should really watch. The plot of this holiday horror comedy centers around Olivia Romo, a struggling horror novelist who takes a break at a secluded cabin to write during the Christmas season. While there, she is visited by a bat that crashes into her window and transforms into a handsome vampire named Luke. Together, they navigate the challenges of their unusual situation while trying to avoid detection. The film features Dennice Cisneros, Nico Bellamy, Laura Kennon, and Vernon Wells and is directed by Sean Nichols Lynch.
16. Black Christmas (1974)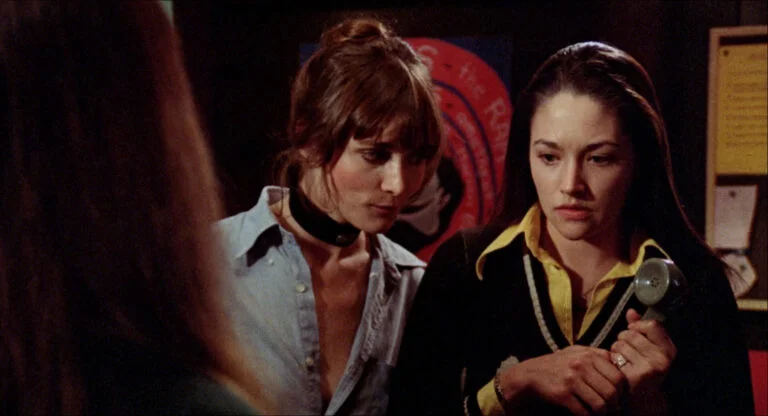 Black Christmas is a 1974 horror film directed by Bob Clark and starring Margot Kidder, Olivia Hussey, and Keir Dullea. The film follows a group of sorority girls who are stalked by a mysterious killer during their Christmas break. As the girls begin to disappear one by one, they must uncover the identity of the killer before it's too late. Black Christmas was a pioneering film in the horror genre and has since become a cult classic. It was remade in 2006 and again in 2019.
15. The Mean One
(2022)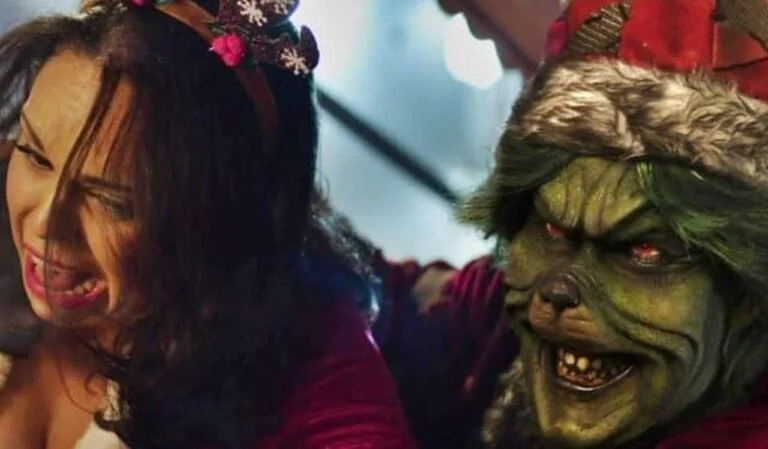 Cindy, a resident of a small mountain town, witnesses the brutal murder of her parents by a bloodthirsty green creature wearing a red Santa suit. Twenty years later, the holiday-hating monster returns to terrorize the town once again. Determined to put an end to the creature's rampage and save Christmas, Cindy sets out on a mission to stop it. The film stars David Howard Thornton, Krystle Martin, Chase Mullins, and John Bigham, and is directed by Steven LaMorte.
14. The Advent Calendar (2021)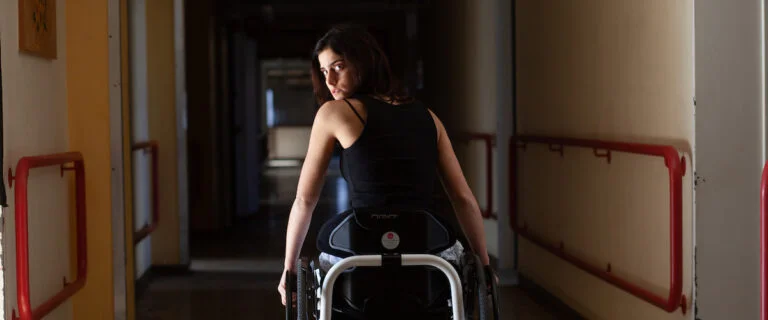 The Advent Calendar is a horror film directed by Patrick Ridremont that uses a common Christmas tradition as the basis for its plot. In the film, a box filled with 24 treats – one for each day leading up to Christmas – summons a genie that grants wishes through magic chocolates. However, these wishes come at a cost, as sacrifices are required to make them come true. The film, which is spoken in French and influenced by German lore, is reminiscent of the Silent Hill video game series and features a holiday-themed atmosphere with a mix of cloves and corpses. It explores moral themes and is intended to appeal to horror fans looking for a festive twist on malevolent events.
13. Anna and the Apocalypse (2017)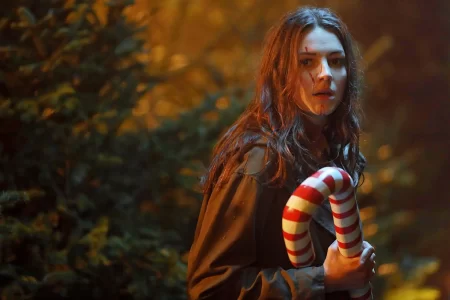 Anna and the Apocalypse is a 2017 British musical horror comedy film directed by John McPhail. The film follows the story of Anna, a young woman who, along with her friends and family, must fight for survival during a zombie apocalypse that strikes their town during the Christmas season. As they navigate the dangers of the undead, the group must also confront their personal issues and relationships. The film features a mix of musical numbers and horror elements and has received praise for its unique blend of genres. It stars Ella Hunt, Malcolm Cumming, Sarah Swire, and Paul Kaye, among others.
12. Rare Exports: A Christmas Tale (2010)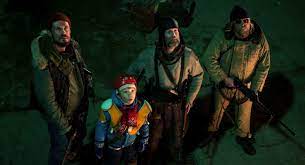 This dark Finnish horror film, set in a snowy setting, follows the story of an excavating company that unleashes the power of a mythical creature from indigenous folklore. The film, which requires subtitles for viewing, has been compared to John Carpenter's The Thing due to its similarities in plot and setting. If you enjoy Christmas horror movies and are willing to watch a foreign film with subtitles, this is a great choice for your holiday watch list.
11. Gremlins (1984)
Gremlins is a horror comedy film directed by Joe Dante in the 1980s. It follows a young man who receives a strange and unusual pet as a gift, only to discover that it has the ability to reproduce and cause chaos when exposed to water or fed after midnight. The film is known for its dark sense of humor and graphic violence, which led to the creation of the PG-13 rating for films. It has also had a lasting impact on the aesthetic of horror comedies and is often discussed as a holiday classic, in the same vein as Die Hard. The film features character actors such as Dick Miller and is a satirical take on maudlin sentimentality and children's entertainment.
10. The Lodge (2019)
One of the best Chrstmas horror movies should be The Lodge. This is a spooy film directed by Franz and Fiala, who have a great eye for composition and spooky imagery, as well as a strong ability to cast actors. Riley Keough, Jaeden Martell, and Lia McHugh. They all perform well under the demands of the horror genre and contribute to the film's unsettling atmosphere through their performances. The Lodge's attention to detail in its visual design makes it feel physically real and immersive, but the story lacks a solid structure and some script-level choices feel like wasted effort. Despite this, the film's intricate details help to support its overall structure and make it easier to overlook its weaknesses.
9. Silent Night, Bloody Night (1972)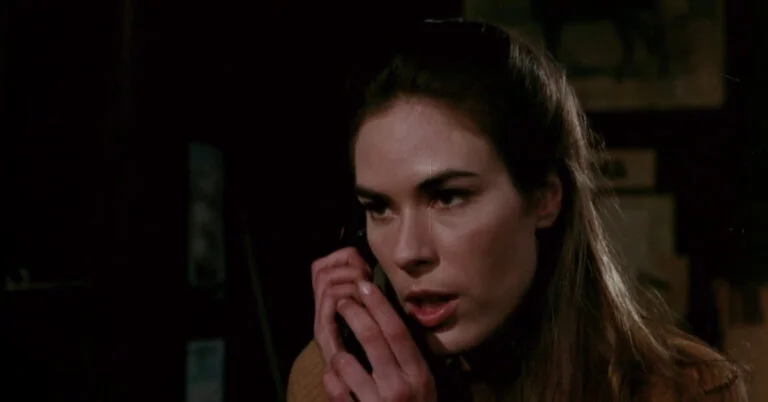 Silent Night, Bloody Night is a low-budget and bleak film that predates the similarly titled Deadly Night by 12 years but is not as well-known. The film mixes elements of the slasher and Giallo genres, with a mystery killer in black leather gloves and threatening phone calls reminiscent of Black Christmas. The axe murders are graphic and the central killer's performance is creepy, but the script is nonsensical and the film is filled with Warhol Superstars like Mary Woronov, contributing to its weird editing and dialogue. Despite its flaws, Silent Night, Bloody Night played a role in pioneering the subgenre of "Christmas horror" along with Tales From the Crypt.
8. Krampus (2015)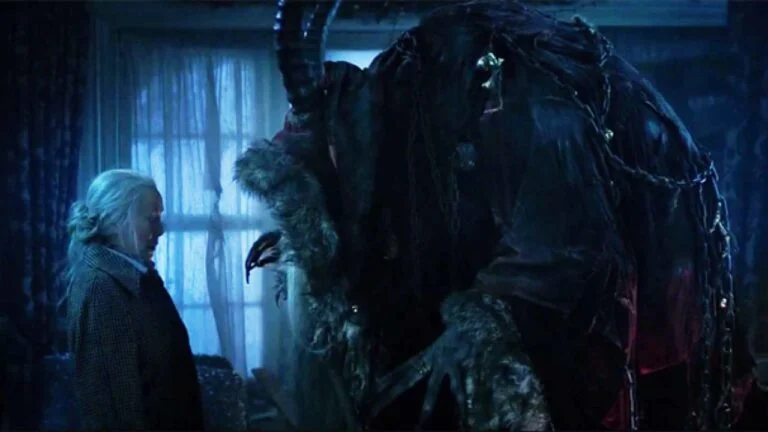 Krampus is an epic tale of terror and holiday cheer that has cemented its place among the greatest Christmas horror movies of all time.  The film follows an European folklore, about Krampus, a half-goat, half-demon creature, punishes naughty children during the Christmas season. In this horror movie, a dysfunctional family, featuring actors such as Toni Collette and Adam Scott, must fight for survival against a deadly Krampus attack. The film is meant to be humorous and plays on the idea of Krampus as a holiday boogeyman.
7. P2 (2007)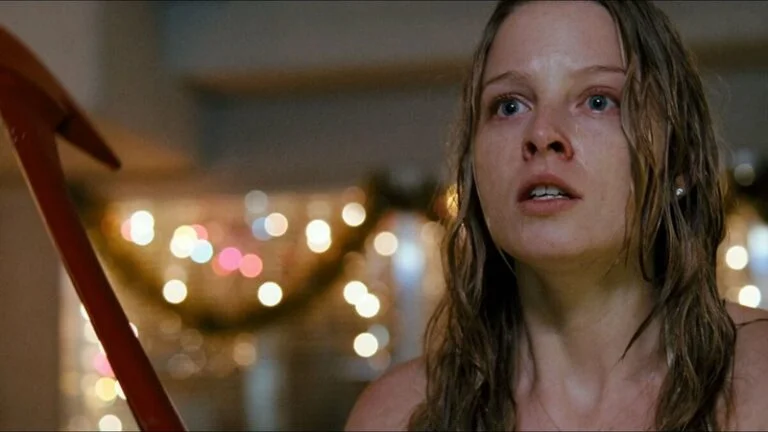 P2 is a suspenseful and thrilling tale that has earned its place as one of the best Christmas horror movies of all time. Follow Angela, a young woman who finds herself trapped in a dark and desolate parking garage on Christmas Eve, as she fights for survival against a deranged and obsessive security guard. With its edge-of-your-seat tension, terrifying twists, and heart-pounding action, P2 is a must-watch for any fan of the horror genre this holiday season
6. Silent Night, Deadly Night 1987
Silent Night, Deadly Night (1987) is an epic tale of terror and holiday cheer that has stood the test of time as one of the greatest Christmas horror movies of all time. Follow the story of young Billy, who witnesses the murder of his parents by a man dressed as Santa Claus and is subsequently raised in an abusive orphanage. As he grows older and is forced to confront his traumatic past, Billy becomes a homicidal Santa Claus himself, terrorizing the town on Christmas Eve. With its shocking twists, gory violence, and holiday cheer gone awry, Silent Night, Deadly Night (1987) is a must-watch in this list.
5. Christmas Evil (1980)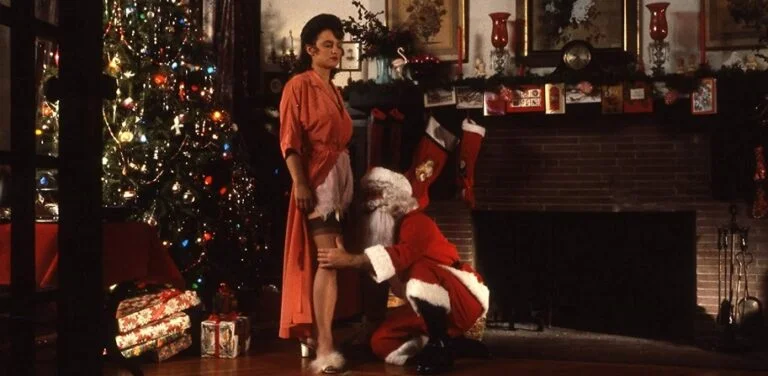 Christmas Evil is a strange horror film about a man who becomes mentally unstable after seeing his mother performing sexual favors on Santa as a child. As an adult, he works at a toy factory and dresses up as Santa, spying on the neighborhood children. Despite being a disturbing character, he is sympathetic for much of the film until he starts killing people for no apparent reason. The film has an unexpected and bizarre ending, as well as other strange moments such as Santa spending five minutes at an office party playing with children and dancing before leaving. Overall, Christmas Evil is a unique and offbeat horror film set during the holiday season.
4. Silent Night (2021)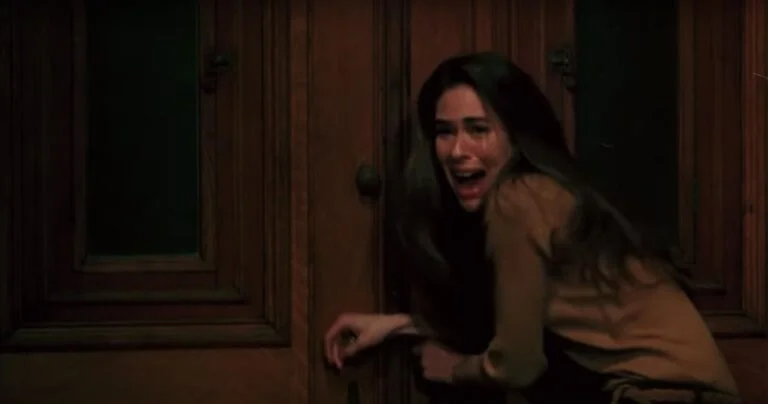 Matthew Goode and Kiera Knightley star in this horror film that follows a group of people who gather for a final Christmas celebration before an environmental apocalypse. The film creates a sense of creeping, existential dread and also touches on the themes of end-of-the-world movies.
3. I Trapped the Devil (2019)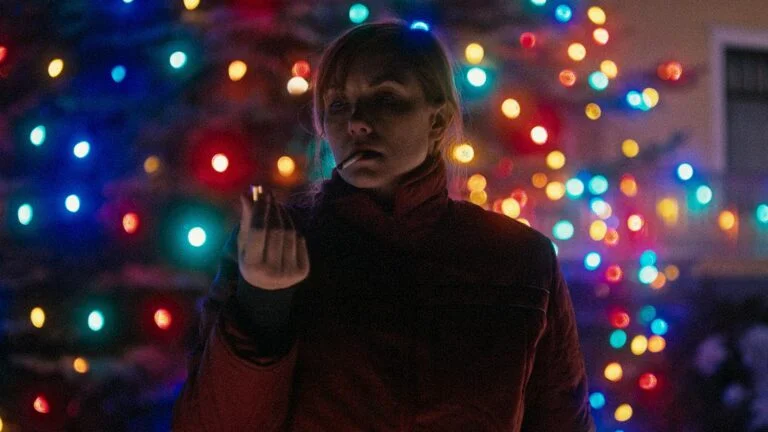 "Merry Christmas! But beware, as this holiday season may bring some family drama and potentially even a visit from the Prince of Darkness himself. Steve (Scott Poythress) claims to have Satan locked up in his basement, but his brother Matt (AJ Bowen) and sister-in-law Karen (Susan Burke) are not sure what to believe. Is Steve deluded or grieving a loss, or does he truly have the devil imprisoned in his home? Director Josh Lobo slowly builds tension and unease in the film, as the central question lingers until a chilling answer is finally revealed. But perhaps it would have been better to remain in the dark all along."
2. Christmas Bloody Christmas (2022)
"If you're looking for uplifting holiday cheer, you won't find it in Christmas Bloody Christmas. Instead, you'll be treated to a gore-filled slasher film featuring a robotic Santa gone rogue. Director Begos uses the film to comment on the military-industrial complex's influence on society and the dangers of American nationalism. The film follows a decommissioned army android, played by Abraham Benrubi, who has been transformed into a toy store display but eventually becomes a killing machine. Despite its gruesome themes, the film manages to deliver a satisfying slasher experience."
1. A Christmas Horror Story (2015)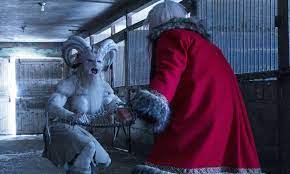 Wrapping up our list of the best chrstmas horror movies with A Christmas Horror Story. The film attempts to create a holiday classic in the vein of Trick 'r Treat, but ultimately falls short due to its lack of warmth and appreciation for the holiday. Despite this, the film's stories are well-acted and feature strong casts. The decision to have the stories unfold simultaneously may hurt the film's coherence, as they don't link up in a meaningful way and have different tones. However, each individual story is well-executed despite the film's limited budget. The film features Santa fighting zombie elves, a horror comedy in the style of Evil Dead 2, and other serious and grounded tales. Overall, A Christmas Horror Story offers a unique take on the holiday season with its horror-themed stories.